Colleges & Trade Schools in Texas
By Publisher
| Published
| Last Updated
Colleges and trade schools in Texas provide educational paths for several reliable and appealing industries that drive the state's massive economy. Texas is becoming well-known as a place where aspiring and skilled professionals can live very affordably while enjoying an excellent quality of life. Students can also take advantage of the affordable living options and a variety of career possibilities in areas like health care, education, business, and technology. Whether in small towns or energetic cities, Texas residents take pride in their friendly and welcoming communities.
---
Education & Training in Texas
Texas is full of good educational options for adults. Students and graduates can benefit from the state's large economy, overall affordability, and helpful resources.
Key Benefits for Students in Texas
More possibilities for making helpful connections: According to 2010 - 2019 census estimates, Texas is home to 13 of the most populous cities in America. With so many people in so many dynamic places, the chances of making good friends and meeting potential mentors and partners are extra high.
Potential for more one-on-one attention from instructors: The National Center for Education Statistics (NCED) reports that the average ratio of students to faculty at private, degree-granting colleges and trade schools in Texas is lower than the national average for the same types of institutions.
Close access to thousands of good job and internship opportunities: Texas Economic Development Corporation says that the Texas economy would rank 9th in the world if this state were a nation. College graduates can usually stay within the state and find several potential employers in their chosen fields.
Costs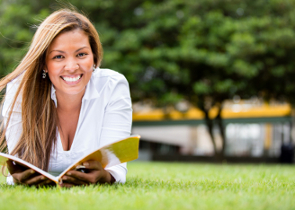 Data from the NCED for the 2018-2019 academic year shows that the average tuition and fees at four-year institutions in Texas broke down this way:
Public schools: $8,678 (in-state); $25,031 (out-of-state)
Private schools: $34,476
At two-year colleges and vocational or trade schools, the annual cost is often lower.
The NCES data also provides the average yearly expenses for room and board at four-year colleges and universities in Texas:
Public schools: $10,101
Private schools: $11,793
---
---
Trade School Accreditation
The U.S. Department of Education recognizes both regional and national accrediting agencies. Being accredited by one of those agencies means that a school meets certain criteria for educational quality. It also means that students at those schools can partake in federal financial assistance programs.
The Southern Association of Colleges and Schools Commission on Colleges (SACSCOC) is the regional accreditor for Texas post-secondary institutions. Recognized national accreditors for the Lone Star State include:
Accrediting Commission of Career Schools and Colleges (ACCSC)
Accrediting Council for Continuing Education & Training (ACCET)
Council on Occupational Education (COE)
Private, post-secondary institutions that grant degrees must be authorized by the Texas Higher Education Coordinating Board. Career colleges that do not offer degree programs need approval from the Texas Workforce Commission to operate.
Financial Aid for Texas Students
College for All Texans has information on the various types of financial aid that are available to students in the state.
For instance, the Texas Educational Opportunity Grant Program (TEOG) gives non-repayable funds to students who demonstrate financial need and enroll at least half-time in an eligible public two-year institution.
Most types of aid from both the state and federal governments are awarded based on information provided on the Free Application for Federal Student Aid (FAFSA). You must complete the FAFSA each year that you would like to receive aid.
FAQs About Being a Student in Texas
Is it expensive to live in Texas?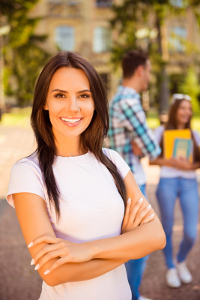 Overall, the cost of living in Texas is lower than the national average. Monthly rent for housing is often especially low.
Does Texas have public transportation in most areas?
Although driving is a major way of getting around in this state, most cities have public transit options. Many rural communities do as well. The Texas Department of Transportation provides a directory of transit systems and other resources to help you work out a transportation plan.
College students in Houston and San Antonio can take advantage of discounted fares. Students at certain post-secondary schools in Dallas can also qualify for reduced fares.
Outside of school, where can I meet potential mentors in Texas?
With chapters in five major cities, Texas Young Professionals offers networking opportunities for people in the early to mid-stages of their careers. College students are often allowed to attend certain events, and you can interact with other young adults who may assist you with your career development.
Many other similar groups are local rather than statewide, operating only in their particular Texas cities.
---
Texas Trade Schools and Colleges
Texas students can benefit from focused training for some of the region's most reliable and appealing industries. These schools are well-located to help people take advantage of this state's increasing number of quality opportunities.
Explore the following schools. Your aspirations can become a reality sooner than you might imagine.
Sponsored Listings
Automotive Technology
Collision Repair and Refinishing
Diesel Technology
Heating, Ventilation, and Air Conditioning (HVAC)
Machining and Manufacturing
Welding Technology
North Houston
Pasadena
Southwest Houston
Accounting and Professional Business Applications
Bilingual Administrative Support
Business Information Systems
Business Management
Human Resource Management
Information Technology
Medical Office Administration
Business Studies
CNC Machinist
Heating, Ventilation, Air Conditioning, and Basic Refrigeration
Medical Billing and Coding
Medical Clinical Assistant
PC & Network Support Technician
Heating, Ventilation and Air Conditioning
Medical Assistant Technician
Brownsville
Corpus Christi
McAllen
San Antonio
Weslaco
Automotive Service Technician
Business Studies
Combination Welding
Dental Assisting
Diesel Heavy Truck Technician
Heating, Ventilation, Air Conditioning, and Basic Refrigeration
Medical Administrative Assisting Technology
Medical Assisting
Medical Billing and Coding
Medical Clinical Assistant
HVACR
Medical Assisting
Medical Billing and Coding
Sterile Processing Technician
Surgical Technology
Welding Technology
Dental Assisting
HVACR
Medical Assisting
Medical Billing and Coding
Surgical Technology
Dallas (Garland)
Fort Worth
North Houston (Greenspoint)
North Houston Satellite (Webster)
Business Administration
Criminal Justice
Database Management and Administration
Dental Assisting
Facility Maintenance
Facility Maintenance and Technology
Heating, Ventilation, and Air Conditioning
Medical Assisting
Medical Assisting with X-Ray Tech (Limited Scope)
Medical Office Administration
Paralegal
Pharmacy Technician
Process Technology
Restaurant, Hospitality, and Retail Management
Austin
Brownsville
Corpus Christi
Harlingen
Pharr
San Antonio
Waco
Business Accounting Specialist
Business Administration
Computer Support Specialist
Cosmetology Operator
Electrical Technician
HVAC
Medical Assistant
Medical Billing and Coding Specialist
Medical Office Specialist
Pharmacy Technician
Welding
Dallas/Fort Worth
Houston
Automotive Technology
Collision Repair & Refinish Technology
Diesel & Industrial Technology
---
Trade School Can Put You on the Right Track
Texans can benefit from a considerable variety of job-creating industries. Growing areas like health care, education, and construction are part of a dynamic economy driven by energy, technology, and other essential sectors.
Vocational education can help you take advantage of the Lone Star State's rapidly expanding job market. Exploring the options at colleges and trade schools in Texas can be the first step in building a more prosperous future.