Colleges & Trade Schools in Texas
By Luke Redd
| Published
| Last Updated
Colleges, universities, and trade schools in Texas provide educational paths for several reliable and appealing industries that drive the state's massive economy. Students and graduates can take advantage of affordable living options and a large variety of career possibilities in areas like health care, education, business, and technology, just to name a few.

---
Education & Training
Texas is full of good educational options for adults. Students and graduates can benefit from the state's large economy, overall affordability, and helpful resources.
Key Benefits of the Region for College Students
Extra ways to make school more affordable: In addition to federal financial aid, eligible Texans can take advantage of special state grants and scholarships.
Potential for more one-on-one attention from instructors: The average ratio of students to faculty at private, degree-granting colleges and trade schools in Texas is lower than the national average for the same types of institutions.
Close access to thousands of good job and internship opportunities: The Texas economy would rank 10th in the world if this state were a nation. College graduates can usually stay within the state and find several potential employers in their chosen fields.
Costs
Data from the National Center for Education Statistics (NCES) for the 2018-2019 academic year shows that the average tuition and fees at four-year institutions in Texas broke down this way:
Public schools: $8,678 (in-state); $25,031 (out-of-state)
Private schools: $34,476
At two-year colleges and vocational schools, the annual cost is often lower.
The NCES data also provides the average yearly expenses for room and board at four-year colleges and universities in Texas:
Public schools: $10,101
Private schools: $11,793
---
---
FAQs About Being a Student in Texas
Is it expensive to live in Texas?
According to WalletHub, Texas is the second most affordable state for millennials. And Sperling's BestPlaces says that the cost of living in this state is lower than the national average across most categories. Housing expenses are often especially low. For instance, a studio apartment in Texas can be rented for $738 per month, on average. A one-bedroom unit rents for $841, on average.
Does Texas have public transportation in most areas?
Although driving is a major way of getting around in this state, most cities have public transit options. Many rural communities do as well. The Texas Department of Transportation provides a directory of transit systems and other resources that can help you work out a transportation plan.
College students in Houston and San Antonio can take advantage of discounted fares. Students at certain post-secondary schools in Dallas can also qualify for reduced fares.
Outside of school, where can I meet potential mentors in Texas?
With chapters in five major cities, Texas Young Professionals offers networking opportunities for people in the early to mid-stages of their careers. College students are often allowed to attend certain events, and you can interact with other young adults who may be able to assist you with your career development.
Many other similar groups are local rather than statewide, operating only in their particular Texas cities.
---
Featured Schools
Sponsored Listings
---
---
---
---
---
---
---
---
---
---
---
---
---
Industry Information
Texans can benefit from a huge variety of job-creating industries. Growing areas like health care, education, and construction are part of a dynamic economy that's also driven by energy, technology, and other important sectors.
Fastest-Growing Industries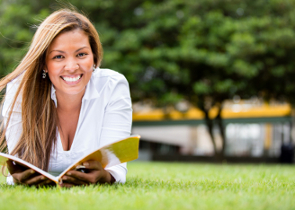 According to projections from the Texas Workforce Commission (TWC), the following industries are expected to see the most employment growth between 2016 and 2026:
Outpatient care centers (43.3%): Facilities providing services that don't require hospital admission (such as kidney dialysis, family planning, or addiction or mental health treatment) may need a lot of new workers in the years ahead.
Home health care services (39.5%): This industry includes workers in a wide range of positions that care for people who need help in their existing places of residence. Examples include nurses, personal care aides, dietitians, physical therapy specialists, counselors, and those in several other health-related occupations.
Educational support services (35.7%): Professionals in this subsector have roles in guidance counseling, test development, consulting, or other education-related areas that don't involve teaching students.
Highway, street, and bridge construction (33.7%): In this industry, the focus is on building, maintaining, renovating, or repairing public roads, sidewalks, airport runways, and similar types of transportation infrastructure.
Continuing care retirement communities and assisted living facilities (31.3%): The state anticipates a growing need for long-term care residences as more Texans reach their senior years and can no longer live independently (or choose not to).
Careers Related to the Industries Above
Average Annual Wages
Guidance counselors

Mental health counselors

Licensed vocational nurses

Paving equipment operators

Home health aides
Other Key Industries
This state is home to the corporate headquarters of numerous Fortune 500 companies. And the Texas Economic Development Corporation (TxEDC) says that several industries stand out for their current or potential economic impact. Examples include:
Advanced manufacturing: Texas has the second-highest number of manufacturing companies in the U.S., according to TxEDC. Collectively, they employ more than 900,000 people who help make automobiles, aircraft, electronics, chemicals, and other products.
Aerospace and aviation: NASA's Johnson Space Center in Houston consistently ranks as one of the state's top attractions. But this industry has a sizeable presence in many other areas of the state as well. TxEDC says that more than 148,000 Texans are employed in this sector, which includes areas like air transportation, satellite communications, navigation services, airport support, and the production of aircraft and space vehicles.
Biotechnology and life sciences: According to TxEDC, Texas has the biggest medical center in the world. It hosts over 1,200 companies related to biotech and more than 4,000 related to life science research, products, and services.
Energy: Texas continues to be a leader in the production of energy. In fact, TxEDC says the state ranks number one in the U.S. for overall production as well as for wind power capacity. Oil, natural gas, and renewable energy sources all play major roles in this diverse industry.
Information technology: More than 200,000 Texans are part of this wide-ranging sector that includes companies involved in designing or supporting computer hardware, software, networks and servers, telecommunications equipment, and more.
Careers Related to the Industries Above
Average Annual Wages
Software developers

Biomedical engineers

Aircraft mechanics

Solar energy installers

Welders
Career Information
In Texas, occupations related to health care, business, and education provide some of the best career prospects. Most of them require post-secondary education.
Job Growth
16.6% from 2016 to 2026
Job Openings
Yearly Average
Average Salary
(all occupations)
Population

Number of Employers

Key Industries
Advanced manufacturing, aerospace and aviation, biotechnology and life sciences, energy, information technology
Sources
Texas Workforce Commission
U.S. Bureau of Labor Statistics
U.S. Census Bureau
Texas Economic Development Corporation
Fastest-Growing Careers
TWC projections show that the following occupations are expected to grow at the highest rates from 2016 to 2026. Texas wage estimates are from the Bureau of Labor Statistics (BLS).
Wind turbine service technicians (108.7%): Contribute to the state's clean energy industry by installing, fixing, and maintaining the massive devices that harness the power of the wind to produce electricity. Some trade and technical schools offer short training programs for this vocation.
Average yearly wage: $53,180
Physician assistants (45.3%): Practice basic medicine by diagnosing and treating patients under the supervision of a licensed physician. You'll need to complete a state-approved graduate-level program and obtain a license from the Texas Physician Assistant Board.
Average yearly wage: $109,270
Nurse practitioners (43.9%): Provide primary or advanced medical care to patients who are part of a specific population (such as women, children, or older adults). You need to be a registered nurse (RN) and meet other requirements to earn your advanced practice license through the Texas Board of Nursing.
Average yearly wage: $115,440
Statisticians (43.4%): Collect and analyze data in order to help organizations make the best possible decisions. Some jobs are open to people with a relevant bachelor's degree, but many positions require a master's degree.
Average yearly wage: $87,510
Forest fire inspectors and prevention specialists (43.4%): Evaluate the risk of wildfires in various outdoor settings, ensure compliance with fire regulations, and make recommendations for reducing fire dangers. You'll likely need to gain firefighting experience and pursue certification through the Texas Commission on Fire Protection.
Average yearly wage: $65,640
Good-Paying Careers With the Most Yearly Job Openings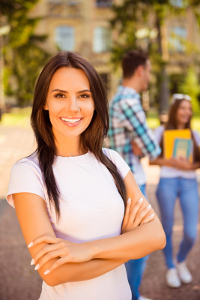 Occupations that pay above the state average and have a lot of open positions each year tend to require a college-level education. Here are some of the top examples for Texas, based on BLS wage estimates and TWC occupational projections.
General and operations managers (17,980 yearly openings): Preside over a business establishment's staff and daily functions. A bachelor's degree and about three to five years of industry experience are often the minimum requirements.
Average yearly wage: $121,270
Registered nurses (16,980 yearly openings): Help evaluate and care for patients in all types of health settings as one of the most vital kinds of medical professionals. Among other requirements for earning your license through the Texas Board of Nursing, you'll need to complete a program approved by the state.
Average yearly wage: $74,540
Accountants and auditors (14,437 yearly openings): Track an organization's finances, help it stay compliant with relevant laws and regulations, and recommend ways to improve the bottom line. Getting started often requires a bachelor's degree related to this field.
Average yearly wage: $79,360
Elementary school teachers (14,049 yearly openings): Provide classroom instruction in various subjects to children in the first through sixth grades. In addition to a bachelor's degree, you need to complete an educator training program and pass teacher certification tests through the Texas Education Agency (TEA).
Average yearly wage: $56,280
High school teachers (10,131 yearly openings): Instruct students in a particular subject at the ninth- through 12th-grade levels. As with elementary teaching, you'll have to earn a bachelor's degree, complete teacher training, and pass TEA exams.
Average yearly wage: $58,000