Colleges and Trade Schools in Houston
By Publisher
| Published
| Last Updated
With locations in one of America's largest metropolitan areas, colleges and trade schools in Houston make it possible to learn skills for growing and good-paying opportunities. This region also offers numerous advantages (like affordability) that help support people's ambitions. Students and young professionals in this area can benefit from pursuing career sectors like health care, business, education, skilled trades, and more.
---
Education & Training
Beyond the many potential career opportunities, this region is worth living and studying in for several reasons.
Key Benefits of the Area for College Students
Great value for young adults: Based on affordability, diversity, and many other important factors, The Langston Co. named Houston the best city for millennials (among 22 major cities in the U.S.). Many students and young professionals experience a high degree of satisfaction from living and pursuing their ambitions in this region.
Access to free career and learning resources: The Houston Public Library has multiple locations across the area and offers access to a huge range of resources online. For example, in addition to books and periodicals, Houston residents can take advantage of services like tutoring, job search assistance, and career guidance.
Many options for connecting with potential mentors: The metro area is home to numerous young professionals' groups. And you don't necessarily need to have a career yet in order to benefit from them. Many organizations allow anyone, including non-members, to attend networking events if they purchase a ticket. You can meet and learn from all kinds of inspiring leaders in the community.
Costs
Post-secondary schools in Houston are highly varied in what they offer and how much tuition they charge. But you can get a sense of potential expenses by looking at the median tuition of four-year colleges in the city. According to Data USA, those numbers break down this way:
Public schools: $6,942 (in-state); $21,084 (out-of-state)
Private schools: $29,730
---
---
FAQs About Being a Student in Houston
Is Houston a more affordable place to live than other large cities?
The Houston metro area has a lower cost of living than all but one of the ten largest metro areas in the U.S. (based on population).
Do I need a car for getting around Houston?
Driving is popular here, but it isn't your only option. Depending on where you live and where you need to go, you can take advantage of the city's extensive public transit system. METRO even offers half-price fares for college and university students. To apply for the 50-percent discount on bus and light rail service, you need a government-issued ID and proof of your enrollment and class schedule.
Are there any programs in Houston for low-income students?
Project GRAD provides support to low-income residents who want to pursue career-oriented certificates or associate or bachelor's degrees. The organization's staff and volunteers can point you toward helpful resources. They can also help you overcome challenges that could otherwise get in the way of your success before or during your college journey.
---
Houston Schools
Sponsored Listings
---
---
Industry Information
Houston's economy is supported by numerous industries that generate good jobs for all kinds of blue- and white-collar workers. Health care and manufacturing are just two of the many sectors that stand out.
Fastest-Growing Industries
Projections from the Texas Workforce Commission (TWC) show that, between 2016 and 2026, the following industries are expected to have the highest rates of employment growth in the Gulf Coast workforce development area (which includes Greater Houston).*
Outpatient care centers (48.4%): This sector includes a wide variety of organizations involved in providing services that don't require overnight admittance to a care setting. Examples include offices shared by multiple kinds of health practitioners as well as clinics and centers providing services like dialysis, family planning, and counseling for substance abuse or mental health issues.
Educational support services (43%): A rising number of professionals may be needed in areas related to testing, guidance counseling, educational consulting, as well as study-abroad and student-exchange programs.
Home health care services (42.8%): Demand is increasing for medical and related forms of care within people's existing residences. In addition to skilled nursing, various organizations in this industry offer companion care, homemaking services, personal care, nutritional assistance, in-home medical supplies and equipment, medical social services, physical and occupational therapy, and more.
Other wood product manufacturing (41.4%): This industry includes companies involved in producing a wide range of wooden items such as cabinets, kitchenware, toothpicks, ladders, dowels, toilet seats, handles, and similar products.
Machine shops; turned product; and screw, nut, and bolt manufacturing (38.6%): In this sector, workers use various kinds of machinery to make precision products, including metal, industrial fasteners, and parts like rivets, bolts, washers, nuts, latches, screws, hooks, cotter pins, and much more.
Careers Related to the Industries Above
Average Annual Wage Comparison
Health care social workers

Industrial machinery mechanics

Guidance counselors

Mental health counselors

Cabinetmakers
Other Key Industries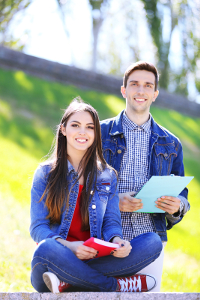 Houston is well known for its aerospace industry thanks largely to the historic contributions of NASA's Johnson Space Center and the more recent commercial activities at Houston Spaceport. But the huge metro area is also a major player in several other industries, which is why many big corporations are headquartered in the region. According to the Greater Houston Partnership, the following sectors are especially key to the city's ongoing economic vitality.
Advanced manufacturing: In addition to the production of aircraft and space vehicles, manufacturers in the region make things like medical devices, chemicals, machinery, pharmaceuticals, fabricated metal goods, and food and beverage products.
Digital technology: The Houston area is home to several organizations designed as hubs for innovating and helping tech-related startups get off the ground. Plus, companies in several different industries, including health care and energy, employ thousands of programmers, software developers, database specialists, and other high-tech professionals.
Energy: The Greater Houston Partnership says that about 4,600 companies in the region operate in this industry. That number includes a huge variety of oil- and gas-related firms and over 100 companies related to solar energy and more than 30 organizations related to wind power.
Life sciences and health care: According to the Greater Houston Partnership, over 320,000 of the region's residents are employed in fields related to these sectors. Plus, the Texas Medical Center is located in Houston. It's the world's biggest medical complex.
Transportation and logistics: Many companies are located in Houston because of the region's extensive network of options for the distribution of their goods, including seaports on the Gulf Coast, several rail lines, two international airports, and a large system of highways with connections to other cities from coast to coast.
Careers Related to the Industries Above
Average Annual Wage Comparison
Industrial engineers

Database administrators

Logisticians

Welders

Medical assistants
Career Information
Occupations in business, health care, education, and skilled trades provide Houstonians with some of the best opportunities when it comes to potential job growth, salaries, and available positions.
Job Growth
(Gulf Coast region*)
17.4% from 2016-2026
Job Openings
Yearly Average
(Gulf Coast region*)
Average Salary
(all occupations)
Population
(city)
Number of Employers
(county)
Key Industries
Advanced manufacturing, aerospace, digital technology, energy, life sciences and health care, transportation and logistics
Sources
Texas Workforce Commission
U.S. Bureau of Labor Statistics
U.S. Census Bureau
Greater Houston Partnership
Fastest-Growing Careers
According to TWC projections for the Gulf Coast workforce development area, the following occupations could have the highest rates of job growth from 2016 to 2026. Yearly wage estimates are based on data from the Bureau of Labor Statistics (BLS) for the Houston-The Woodlands-Sugar Land metro area.
Wind turbine service technicians (97.7%): Make important contributions to the growth of the renewable energy industry by helping to install, fix, and maintain giant devices that generate clean electricity from the wind. Most people enter this trade after getting some formal training at a technical school.
Average yearly wage: $56,790
CNC machine tool programmers (55.1%): Give automated industrial machines the coded instructions they need for making or refining parts out of metal or plastic. Post-secondary technical training is often required.
Average yearly wage: $62,890
Home health aides (46.9%): Help care for people who are ill or disabled by performing basic health-related tasks in their places of residence. You'll likely need at least a high school diploma (or the equivalent), and a period of supervised training is required in order to pursue state certification.
Average yearly wage: $20,410
Statisticians (43.9%): Helps organizations find solutions to challenging problems by using mathematical formulas and techniques to collect, analyze, and interpret various kinds of data. A relevant master's degree is the typical requirement.
Average yearly wage: $84,590
Nurse practitioners (41.9%): Take on a high-level role in the evaluation and management of patients' health and well-being by serving as one of their primary care providers. You'll need to earn a state license, which requires a specialized master's or doctorate degree in nursing or nursing practice.
Average yearly wage: $124,960
Good-Paying Careers With the Most Yearly Job Openings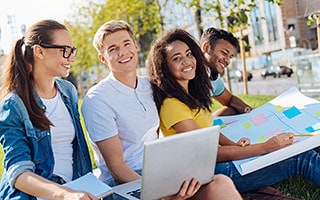 With enough post-secondary training or education, Houstonians can go after occupations with thousands of job opportunities and above-average wages for the region. Here are five of the best examples based on wage estimates from the BLS and 2016-to-2026 TWC projections.*
General and operations managers (5,160 yearly openings): Take on the professional responsibilities associated with being in charge of an establishment's day-to-day activities. You may need at least a bachelor's degree, as well as five or more years of experience in your chosen industry.
Average yearly wage: $127,510
Accountants and auditors (4,672 yearly openings): Provide significant value to companies or other organizations by preparing and examining their financial records and making recommendations that improve the bottom line and help maintain compliance with relevant laws. At a minimum, most positions require a bachelor's degree.
Average yearly wage: $83,350
Registered nurses (4,304 yearly openings): Perform one of society's most essential roles by providing, supporting, and coordinating the care, observation, and assessment of medical patients. In order to pursue your state license, you'll first need to complete an approved registered nursing program. Most programs lead to an associate or bachelor's degree.
Average yearly wage: $81,350
Elementary school teachers (3,584 yearly openings): Help young children learn basic subjects and develop critical abilities for their future education. You'll need to earn a bachelor's degree, complete an approved teacher preparation program, pass an exam, and meet other requirements in order to become state-certified for teaching in public schools.
Average yearly wage: $58,550
Electricians (2,586 yearly openings): Install or fix the wiring and related systems in residential, commercial, or industrial buildings so that people have safe and convenient access to electricity. Many aspiring electricians complete a trade school program before finding and completing an apprenticeship.
Average yearly wage: $57,470
---
Career Colleges Often Provide a Better Way Forward
For adult learners and other non-traditional students, trade schools in Houston frequently make it easier to gain job-ready skills for major industries.
---
* Job growth and job opening numbers are based on projections for the Gulf Coast workforce development area, which includes Harris, Walker, Montgomery, Liberty, Waller, Austin, Colorado, Wharton, Fort Bend, Matagorda, Brazoria, Chambers, and Galveston counties.