Colleges & Trade Schools in Fort Worth, TX
By Publisher
| Published
| Last Updated
Colleges and trade schools in Fort Worth, Texas, offer streamlined programs for reliable and appealing occupations. They enable students like you to expand their job-relevant skills and prepare for new opportunities in a city that continues to generate bright career prospects.

---
Education & Training in Fort Worth
There are compelling reasons for prospective students to choose a university, college, or trade school in Fort Worth.
Key Benefits of the Area for College Students
A more relaxed atmosphere: Fort Worth still has a positive small-town vibe for a relatively large city. Compared to neighboring Dallas, Fort Worth is often described as being more laid-back.
Fewer issues with traffic: Tarrant County has only one of Texas' 40 most congested roads.
A greater sense of security: In Fort Worth, the rate of violent crime per 100,000 residents is lower than in Dallas, Houston, or San Antonio.
Costs
Your educational costs will vary depending on the Fort Worth institution you attend and the specific program you choose. But you can get a general idea of what to expect from Data USA estimates of the median tuition among four-year schools in the Dallas-Fort Worth-Arlington metro area:
Public schools: $7,396 (in-state); $17,652 (out-of-state)
Private schools: $16,471
---
---
Trade School Accreditation
You must attend a school that is nationally or regionally accredited if you're hoping to benefit from federal financial aid.
The Accrediting Commission of Career Schools and Colleges and the Southern Association of Colleges and Schools Commission on Colleges are just two examples of ED-recognized accrediting agencies for schools in Texas.
Private post-secondary institutions also require state authorization or approval.
FAQs About Being a Student in Fort Worth
How affordable is off-campus housing in Fort Worth?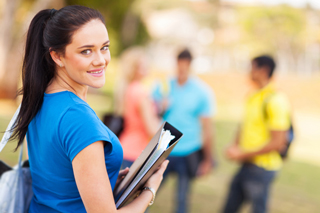 According to census data, apartments in Fort Worth cost slightly less than in the larger Dallas-Fort Worth-Arlington metro area. The median monthly rent for a studio apartment in Fort Worth is $902, compared to the metro-area median of $1,020. For a one-bedroom place, the median is $945 in Fort Worth versus $1,035 in the broader metro area.
Are there any special deals on public transit in Fort Worth?
All Tarrant County residents can use Trinity Metro's bus, commuter rail, or ridesharing services for free if they are traveling to a job fair or interview. You will need to show a text, email, or flyer that confirms your event's date.
Plus, Tarrant County College students qualify for free use of buses and trains with their student IDs.
What other resources can be beneficial for area residents?
The Fort Worth Public Library offers online access to books, newspapers, and research databases. You can also explore digital career planning resources.
Several organizations are dedicated to promoting professional development and civic engagement among young people in Fort Worth. Here are a few examples you may want to consider getting involved with:
---
Fort Worth Schools
Sponsored Listings
Automotive Technology
Collision Repair and Refinishing
Diesel Technology
Heating, Ventilation, and Air Conditioning (HVAC)
Machining and Manufacturing
Welding Technology
---
Database Management and Administration
Dental Assisting
Digital Graphic Art
Facility Maintenance
Facility Maintenance and Technology
Heating, Ventilation, & Air Conditioning
Medical Assisting
Medical Assisting with X-Ray Tech (Limited Scope)
Medical Office Administration
Restaurant, Hospitality, and Retail Management
---
Automotive Technology
Diesel & Industrial Technology
---
---
Industry Information
Fort Worth has a diverse mix of industries that are expanding or having a significant impact on the region's success.
Fastest-Growing Industries
Between 2018 and 2028, the following industries are expected to see the fastest rates of job growth in Tarrant County, according to the Texas Workforce Commission (TWC).
Educational support services (66.5%): A significant increase in demand is projected for non-teaching professionals who contribute to the education system, such as guidance counselors and exchange program administrators.
Religious organizations (54%): Churches, temples, and other establishments that promote faith-based ideals are expected to expand enormously in the coming years.
Support activities for rail transportation (43.6%): Workers who operate terminals, service rail cars, or load and unload cargo should see greater demand for their services.
Non-depository credit intermediation (43.3%): This growing sub-sector includes firms that provide credit or lend funds raised through the credit market rather than from depositors.
Outpatient care centers (41.5%): Specialized Fort Worth facilities that offer services like family planning and substance abuse counseling will need more professionals with relevant expertise.
Careers Related to the Industries Above
Average Annual Wages
Credit analysts

Guidance counselors

Directors of religious activities

Rail maintenance workers

Addictions counselors
Other Key Industries
Fort Worth's economic progress is also driven by sectors such as:
Transportation and warehousing: Fort Worth has two airports with a global reach, a network of interstates, and BNSF Railway's headquarters. A TIP Strategies report notes that close to 11 percent of Fort Worth workers have jobs related to material moving.
Manufacturing: Many companies in Fort Worth are engaged in making fighter jets, helicopters, automotive components, pharmaceuticals, and more. The TIP Strategies report reveals that this sector supports roughly seven percent of jobs in the city.
Life sciences: A CBRE report recognized the Dallas-Fort Worth area as one of the top emerging centers for the life sciences industry, based on metrics like employment growth and funding from the National Institutes of Health.
Hospitality and tourism: According to Visit Fort Worth, close to nine million people visit the city each year. Its tourism industry accounts for more than 22,000 jobs.
Careers Related to the Industries Above
Average Annual Wages
Biological scientists

CNC tool programmers

Hotel managers

Heavy truck drivers

Welders
Career Information
Fort Worth is expected to see above-average employment expansion over the next few years. Some of the most promising fields to be a part of include health care, business, and education.
Job Growth
(Tarrant County)
14.6% from 2018 to 2028
Job Openings
Yearly Average
(Tarrant County)
Average Salary*
(all occupations)
Population
(city)
Number of Employers
(Tarrant County)
Key Industries
Transportation and warehousing, manufacturing, life sciences, hospitality and tourism
Sources
Texas Workforce Commission
U.S. Bureau of Labor Statistics
U.S. Census Bureau
Fastest-Growing Careers
According to TWC projections for Tarrant County, the occupations listed below should have the greatest employment growth rates from 2018 to 2028. Unless otherwise noted, wages are drawn from Bureau of Labor Statistics (BLS) data for the Dallas-Fort Worth-Arlington metro area.*
Music directors and composers (43.5%): Create original songs or coordinate the performance of a group of musicians. Conductor positions usually require a master's degree.
Average yearly wage: $68,380
Occupational therapy assistants (43.2%): Help patients develop or regain the skills they need to independently carry out tasks related to work, school, or daily life. To meet the licensing requirements of the Executive Council of Physical Therapy and Occupational Therapy Examiners (ECPTOTE), you must complete an associate degree and pass both a state and national exam.
Average yearly wage: $68,360
Physical therapist assistants (40.4%): Help injured patients improve their physical movement and manage their pain. Successful completion of an associate degree and the National Physical Therapy Exam is required for licensure from the ECPTOTE.
Personal care aides (40%): Make daily life more manageable for people with disabilities or other impairments by providing help with tasks like cooking, cleaning, and getting to appointments. You can get started in this field with a high school diploma.
Average yearly wage: $21,520
Physician assistants (40%): Collaborate with a doctor as a key member of a health care team. Before you can get the required state license, you must complete an approved graduate-level program.
Average yearly wage: $102,400
Good-Paying Careers With the Most Yearly Job Openings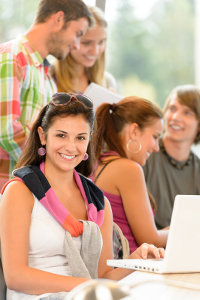 Every year, plenty of positions become available in the Fort Worth region that pay more than the metro-area average. However, you'll need college-level training to qualify for them. Below are five of the top examples, based on TWC projections for Tarrant County and BLS wage estimates for Dallas-Fort Worth-Arlington.*
General and operations managers (1,594 yearly openings): Set organizational policies, direct the use of materials, and coordinate staff activities. It normally takes a bachelor's degree and a few years of experience to get to this level.
Average yearly wage: $134,340
Registered nurses (1,591 yearly openings): Have a direct impact on the well-being of medical patients. Becoming licensed in Texas involves completing a state-approved program and passing a couple of exams.
Average yearly wage: $76,740
Elementary school teachers (964 yearly openings): Support academic and social skill development in young learners. The road to state licensure begins with completing a bachelor's degree.
Average yearly wage: $58,340
Accountants and auditors (842 yearly openings): Keep tabs on an individual or organization's financial health and make sure all documentation is maintained in line with government regulations. Most positions call for a bachelor's degree or higher.
Average yearly wage: $82,480
Business operations specialists (754 yearly openings): Assist businesses with specialized tasks like developing disaster recovery plans, moving goods over international borders, conducting energy audits, or selling goods online. A bachelor's degree is good preparation.
Average yearly wage: $84,420
---
Move Ahead With Your Aspirations at a Trade School
Fort Worth is a city where the possibilities for success keep expanding. By enrolling in career-directed programs at colleges and trade schools in Fort Worth, TX, adults like you can get on the path to a more fulfilling future.
---
* Salary information is based on Bureau of Labor Statistics (BLS) data for the Dallas-Fort Worth-Arlington metropolitan area, including Tarrant, Dallas, Denton, Collin, Ellis, Hunt, Hood, Johnson, Kaufman, Somervell, Rockwall, Parker, and Wise counties.