4 Bright Job Sectors in Fort Worth That Offer Good Career Potential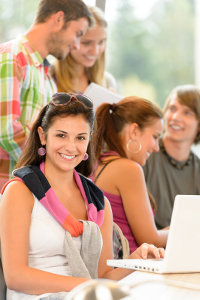 Fort Worth is quickly becoming impossible to ignore, mostly because of the many opportunities being created. Part of what makes Fort Worth so special is that, for a relatively large city, it still has a positive small-town vibe. In fact, compared to the neighboring city of Dallas, Fort Worth is often described as being more laid-back.
Plus, newcomers arrive for the job opportunities as well as the high quality of life. After all, residents of the city get to enjoy great cultural attractions and urban amenities such as Sundance Square, which is a huge downtown entertainment district. And about 40 miles of trails (most of them paved) run along Trinity River, which makes it a popular spot for walkers, runners, hikers, and kayakers.
Fort Worth, along with Arlington and some smaller towns and cities, is part of Tarrant County. As that county grows over the decade from 2016 to 2026, about 156,900 job openings are projected to become available, according to the Texas Workforce Commission (TWC). Some of the occupational sectors that may offer particularly good career prospects include:
1. Health Care
According to TWC, several of Tarrant County's fastest-growing occupations are related to health care. For example, consider the following occupations. (The first number represents expected job growth between 2016 and 2026. The second number is the average annual wage based on data from 2017.)
Medical assistants—47.9 percent / $32,661
Medical and health services managers—37.9 percent / $111,401
Physical therapist assistants—37.8 percent / $64,860
Medical secretaries—36.1 percent / $34,842
Registered nurses—29.5 percent / $75,347
Medical records and health information technicians—29.1 percent / $43,903
Radiologic technologists—27.5 percent / $60,432
Medical and clinical lab technologists—24.9 percent / $54,017
Dental hygienists—24.7 percent / $75,289
Dental assistants—25.3 percent / $34,963
Pharmacy technicians—23.0 percent / $32,155
2. Business and Professional Services
It's possible to flourish in all kinds of business-related careers as a resident of this forward-moving region. The opportunities keep growing in number, and they include many options in creative, financial, and technology-oriented vocations. For example, look at the projected job growth for the following occupations in Tarrant County, along with their average annual wages based on data from TWC.2
Marketing specialists—30.7 percent / $77,235
Web developers—21.4 percent / $59,511
Event planners—20.9 percent / $52,277
Accountants and auditors—19.1 percent / $82,565
Art directors—13.9 percent / $116,215
Multimedia artists and animators—13.4 percent / $74,510
Graphic designers—12.4 percent / $49,302
3. Skilled and Technical Trades
The Fort Worth area enjoys a diverse manufacturing sector that employs many skilled tradespeople and technical professionals. One of the most prominent industries in that sector is aviation and aerospace. But it also includes dynamic industries such as electronics, biomedical products, fashion, and food processing. In addition, skilled workers in this region benefit from industries tied to growth, such as construction and energy production.
That's why it's worth considering technical colleges and trade schools in Fort Worth. With the right qualifications, you can probably take advantage of a variety of good opportunities. For example, consider the expected job growth and average annual wages of the following vocations in Tarrant County, according to TWC.
Electrical powerline technicians—40.2 percent / $59,417
Diesel mechanics—21.0 percent / $51,268
Auto service technicians—18.4 percent / $40,866
HVAC/R technicians—17.7 percent / $45,467
Electricians—11.3 percent / $45,189
4. Legal and Criminal Justice Services
As Fort Worth's economy expands and its population grows, so does the need for qualified professionals in areas like law enforcement, security, and legal assistance. Opportunities will likely become available throughout Tarrant County and the entire Dallas-Fort Worth region. As just a few examples, check out the potential job growth and average annual wages of the occupations below based on numbers from TWC.
Paralegals and legal assistants—29.8 percent / $51,400
Security guards—22.1 percent / $29,570
Police officers—9.2 percent / $72,448