Colleges & Trade Schools in Fort Worth, Texas
By Publisher
| Published
| Last Updated
Colleges and trade schools in Fort Worth, Texas, offer streamlined programs for reliable and appealing occupations. They enable students like you to expand their job-relevant skills and prepare for new opportunities in a city that continues to generate bright career prospects.
---
Education & Training in Fort Worth
There are compelling reasons for motivated students to choose a career-focused college or trade school in Fort Worth.
As one of the most vibrant cities in Texas, Fort Worth offers many appealing opportunities for creating a satisfying personal and professional life. With its affordable neighborhoods, lively cultural venues, and flourishing industries, this growing city is where countless people thrive.
By expanding your job-relevant skills, you can generate all kinds of new and inspiring possibilities for your future. After all, this prosperous region continues to generate good career prospects for those with the ability and qualifications to take on in-demand roles. Every day, ambitious Texans discover the Fort Worth area is a great place to learn, live, and succeed.
So make today a bright new beginning. Find a career college or trade school in Fort Worth to help you move toward your vocational goals.
---
Fort Worth Trade Schools
Sponsored Listings
Automotive Technology
Collision Repair and Refinishing
Diesel Technology
Heating, Ventilation, and Air Conditioning (HVAC)
Machining and Manufacturing
Welding Technology
Database Management and Administration
Dental Assisting
Facility Maintenance
Facility Maintenance and Technology
Heating, Ventilation, and Air Conditioning
Medical Assisting
Medical Assisting with X-Ray Tech (Limited Scope)
Medical Office Administration
Restaurant, Hospitality, and Retail Management
---
---
Costs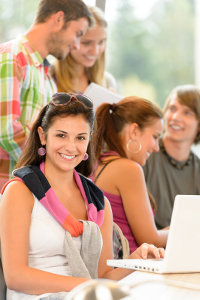 Your educational costs will vary depending on the Fort Worth institution you attend and the specific program you choose. But you can get a general idea of what to expect from Data USA estimates of the median tuition among four-year schools in the Dallas-Fort Worth-Arlington metro area:
Public schools: $7,396 (in-state); $17,652 (out-of-state)
Private schools: $16,471
Trade School Accreditation
You must attend a nationally or regionally accredited school if you're hoping to benefit from federal financial aid.
The Accrediting Commission of Career Schools and Colleges and the Southern Association of Colleges and Schools Commission on Colleges are just two examples of ED-recognized accrediting agencies for schools in Texas.
Private post-secondary institutions also require state authorization or approval.
FAQs About Being a Student in Fort Worth
How affordable is off-campus housing in Fort Worth?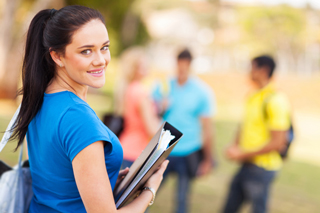 According to census data, apartments in Fort Worth cost slightly less than in the larger Dallas-Fort Worth-Arlington metro area. The median monthly rent for a studio apartment in Fort Worth is $902, compared to the metro-area median of $1,020. The median price is $945 in Fort Worth for a one-bedroom place versus $1,035 in the broader metro area.
Are there any special deals on public transit in Fort Worth?
All Tarrant County residents can use Trinity Metro's bus, commuter rail, or ridesharing services for free if they are traveling to a job fair or interview. You will need to show a text, email, or flyer that confirms your event's date.
Plus, Tarrant County College students qualify for the free use of buses and trains with their student IDs.
Are there other beneficial resources for area residents?
The Fort Worth Public Library offers online access to books, newspapers, and research databases. You can also explore digital career planning resources.
Several organizations are dedicated to promoting professional development and civic engagement among young people in Fort Worth. Here are a few examples you may want to consider getting involved with:
---
A Trade School Can Help You Achieve Your Career Goals
Fort Worth is a city where the possibilities for success keep expanding. By enrolling in career-directed programs at a college or trade school in Fort Worth, Texas, adults like you can get on the path to a more fulfilling future.