Colleges & Trade Schools in Dallas, Texas
By Publisher
| Published
| Last Updated
Colleges and trade schools in Dallas give students the chance to start mastering job-ready skills for a wide range of satisfying occupations. Career sectors like health care, construction, and information technology are all experiencing impressive growth here. And studying and learning in the heart of North Texas means being within easy reach of thousands of potential employers.
---
Education & Training
Dallas trade schools and vocational colleges provide focused career training in a place that features a number of important advantages for students.
Key Benefits of the Area for College Students
A robust and resilient job market: TWC projections show double-digit employment growth for the Dallas area. And the Bureau of Labor Statistics noted that, of the nation's 12 largest metro areas, Dallas-Fort Worth-Arlington was the only one to add more than 1,000 jobs in any broad sector between May 2019 and May 2020.
Potential for an enriching experience: Students and career builders alike can benefit from living and working in a diverse community that's enriched by a broad array of fascinating people with unique perspectives.
Plenty of elbow room: In spite of its large size, Dallas has a fairly low population density. That means it feels a lot less crowded than some other big urban centers.
Costs
The amount that prospective students must pay for college will vary depending on the programs and schools they choose. But according to Data USA, these are the median tuition fees at four-year institutions in the Dallas-Fort Worth-Arlington area:
Public schools: $7,396 (in-state); $17,652 (out-of-state)
Private schools: $16,471
---
---
FAQs About Being a Student in Dallas
How expensive is life in Dallas compared to other big cities?
Of the 10 most populated metro areas in the U.S., Dallas has the eighth-lowest cost of living.
What's public transit like?
Dallas Area Rapid Transit (DART) has a comprehensive network of bus and rail lines that covers a service area of about 700 square miles. Its GoPass app lets you use your phone to plan your route and see when the next bus or train is arriving.
Students at colleges and universities that participate in DART's Higher Education Pass program are eligible to take unlimited rides for free. And if you're a full-time student at another college, university, or trade school within the DART service area, you can take advantage of reduced fares.
Are any financial assistance programs available specifically for Dallas students?
Yes. The Dallas County Promise allows eligible students to have their tuition paid for up to three years at a partner institution. The Promise is a last-dollar scholarship that takes care of the tuition balance after state and federal financial aid is applied. Plus, recipients who attend Dallas College and meet income and GPA requirements also qualify for the Rising Star scholarship that covers textbook expenses.
---
Dallas Schools
Sponsored Listings
Automotive Technology
Collision Repair and Refinishing
Diesel Technology
Heating, Ventilation, and Air Conditioning (HVAC)
Machining and Manufacturing
Welding Technology
Business Administration
Criminal Justice
Database Management and Administration
Facility Maintenance
Facility Maintenance and Technology
Heating, Ventilation, and Air Conditioning
Medical Assisting
Medical Assisting with X-Ray Tech (Limited Scope)
Medical Office Administration
Paralegal
Pharmacy Technician
Restaurant, Hospitality, and Retail Management
---
---
Industry Information
A diverse range of industries underpin the large Dallas economy, from health care and manufacturing to financial services and the skilled trades.
Fastest-Growing Industries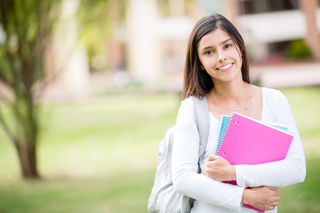 Here are the subsectors that are expected to see the most rapid rates of job growth in Dallas County between 2016 and 2026, according to the Texas Workforce Commission (TWC):
Highway, street, and bridge construction (76.6%): Dallas is experiencing huge growth in the need for people with the ability to build and maintain the region's transportation infrastructure.
Home health care services (62%): As more Dallas residents require help to stay safe and healthy within their own homes, opportunities should expand for nurses, dietitians, occupational therapists, and other skilled personnel.
Outpatient care centers (48.4%): Facilities that provide non-hospital-based care in areas like family planning, genetic counseling, and substance abuse treatment are expected to have a greater need for staff.
Offices of other health practitioners (39.9%): This subsector encompasses clinics and offices for medical professionals other than doctors and dentists, such as chiropractors, audiologists, optometrists, and physical therapists.
Educational support services (38.2%): Demand is expected to grow for professionals like guidance counselors and exchange program administrators who play key roles in the educational system without providing direct instruction.
Careers Related to the Industries Above
Average Annual Wages
Physical therapists

Genetic counselors

Guidance counselors

Dietitians

Heavy equipment operators
Other Key Industries
The Dallas Regional Chamber focuses on a number of other industries that make a significant contribution to the regional economy, including:
Financial services: Dallas is a major center for financial services. The region is home to almost 12,000 banking, finance, and insurance companies as well as the Federal Reserve Bank of the 11th District. Companies like Comerica, JPMorgan Chase, Wells Fargo, Bank of America, and Fidelity Investments all have major operations here.
Manufacturing: Dallas-Fort Worth has a greater share of manufacturing activity than any other metro area in the state. More than 284,000 residents are engaged in producing things like clothing, plastics, steel, SUVs, food products, and aerospace components.
Life sciences: Life science research is a key element of the Dallas-Fort Worth economy. The region is known for its work in cancer research, children's care, neurology, and dental health. It also hosts a sizeable number of firms that create pharmaceuticals and medical devices.
Logistics: Dallas-Fort Worth is a major transportation hub. The area is well-connected by air, road, and rail, making it an ideal base for transporting goods all over the country. I-35 even allows for a fairly direct connection to both Mexico and Canada.
Technology: Dallas has long been a leader in high-tech manufacturing and services. Computer and electronics manufacturers, wireless and broadband telecommunications companies, and engineering services firms employ tens of thousands of people throughout the region. In fact, the metro area boasts the seventh-highest concentration of high-tech jobs in the country.
Careers Related to the Industries Above
Average Annual Wages
Industrial production managers

Computer systems analysts

Chemists

Credit analysts

Heavy truck drivers
Career Information
In Dallas, some of the most promising career opportunities are related to occupations in health care, construction, business, information technology, and education.
Job Growth
(county)
16.7% from 2016-2026
Job Openings
Yearly Average
(county)
Average Salary
(all occupations)
Population
(city)
Number of Employers
(county)
Key Industries
Financial services, manufacturing, life sciences, logistics, technology
Sources
Texas Workforce Commission
U.S. Bureau of Labor Statistics
U.S. Census Bureau
Dallas Regional Chamber
Fastest-Growing Careers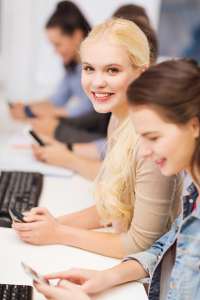 The occupations below are expected to see the greatest rates of job growth between 2016 and 2026, according to TWC projections for Dallas County. Unless otherwise noted, yearly wages are drawn from Bureau of Labor Statistics (BLS) data for the Dallas-Fort Worth-Arlington metropolitan area.
Physical therapist assistants (62.1%): Carry out the care plan of a physical therapist by providing treatment and assistance to patients who need to improve their mobility or manage pain. You'll need to complete an associate degree program and obtain a license from the Texas Board of Physical Therapy Examiners.
Median yearly wage: $57,808 (according to PayScale)
Home health aides and personal care aides (56.1%): Give essential help to ill or disabled people in their residences by providing basic medical services and/or assisting with tasks like grooming, toileting, and bathing. Home health aides must complete a short training program that includes hands-on clinical experience.
Average yearly wage: $21,520
Physician assistants (50.1%): Collaborate with a licensed physician to diagnose and treat patients. In order to get the required license from the Texas Physician Assistant Board, you must complete a graduate-level program and pass a national exam.
Average yearly wage: $102,400
Paving, surfacing, and tamping equipment operators (47.7%): Run specialized machines that spread, level, compact, or smooth asphalt and concrete for roads and parking lots. On-the-job training is the most common way to get started.
Average yearly wage: $41,470
Nurse practitioners (46.1%): Take on an advanced nursing role that involves providing primary care to a specific population, such as seniors, children, or women. After becoming a registered nurse, you must complete an approved program and get national certification in order to earn your state license.
Average yearly wage: $115,190
Good-Paying Careers With the Most Yearly Job Openings
Thousands of occupations open up in Dallas each year that pay more than the average wage, but you'll need to complete training beyond the high school level in order to prepare for them. Based on TWC projections and BLS wage estimates, here are some of the top examples:
Accountants and auditors (2,960 yearly openings): Document an organization's financial dealings and ensure that its records comply with all applicable regulations. A bachelor's degree is normally required.
Average yearly wage: $82,480
General and operations managers (2,806 yearly openings): Direct, coordinate, and oversee the daily functions of a business establishment. These high-level positions frequently go to candidates with a bachelor's degree and at least a few years of relevant industry experience.
Average yearly wage: $134,340
Registered nurses (2,519 yearly openings): Become a vital front-line care provider to the sick and injured. Becoming licensed by the Texas Board of Nursing requires completing an approved program and passing both a state and national exam.
Average yearly wage: $76,740
Applications software developers (1,719 yearly openings): Create and modify programs like word processors, photo editors, video games, and mobile apps. Many positions call for a bachelor's degree, but it's not always necessary to have one.
Average yearly wage: $110,340
Elementary school teachers (1,333 yearly openings): Help young learners develop a variety of both academic and social skills. You must complete a bachelor's degree and meet other requirements in order to become certified by the Texas Education Agency.
Average yearly wage: $58,340
---
Vocational Education Can Open Many Doors
Good opportunities are continually emerging in this city. With skills-driven training from trade schools in Dallas, adults like you can be ready for all kinds of fresh possibilities.