Colleges & Trade Schools in Tennessee
By Publisher
| Published
| Last Updated
By getting career training at technical colleges or trade schools in Tennessee, many adults can build a more stable future for themselves and their families. All kinds of post-secondary programs are available to help Tennesseans qualify for opportunities in reliable, emerging, or expanding career sectors like health care, business, and high-tech manufacturing.
---
Education & Training in Tennessee
Tennessee college and trade school students can take advantage of affordable housing, a wide selection of industry-relevant programs, numerous financial aid options, and other student-friendly resources.
Key Benefits of the Region for College Students
Affordable living: The overall cost of living in this state is 9.8 percent lower than the national index.
Opportunities for more personalized instruction: At private for-profit colleges in Tennessee, the ratio of students to instructors is significantly lower than the nationwide average.
Good career prospects for recent graduates: Nashville ranked seventh among the best large cities for jobs in the U.S. Other large centers like Memphis also tend to offer a lot of opportunities.
Tennessee Student Costs
Students at Tennessee colleges, trade schools, and universities pay varying amounts for their education. A lot depends on factors such as the particular institution, location, and course of study.
Among four-year schools that award degrees in this state, the average tuition and fees during the 2018-2019 academic year broke down this way, according to the National Center for Education Statistics (NCES):
Public schools: $9,789 (in-state); $26,068 (out-of-state)
Private schools: $28,080
Your yearly tuition is likely to be lower if you attend a two-year technical school or community college.
The same NCES estimates show that, on average, students at four-year schools in Tennessee paid the following amounts for on-campus room and board:
Public schools: $9,924
Private schools: $10,492
During the same school year, the cost of course materials for public college and university students in the state averaged $1,400, according to the Tennessee Higher Education Commission.
---
---
Tennessee Trade School Accreditation
In order to receive federal student aid, you must attend a post-secondary school that is accredited by a non-governmental agency recognized by the U.S. Department of Education. Accredited schools have undergone voluntary evaluation by independent organizations and have been deemed to meet or exceed specific quality standards.
Many post-secondary institutions in Tennessee are regionally accredited by the Southern Association of Colleges and Schools Commission on Colleges (SACSCOC). Others, including several private trade schools and vocational colleges, have received national accreditation through one or more organizations such as:
Accrediting Commission of Career Schools and Colleges (ACCSC)
Accrediting Council for Continuing Education & Training (ACCET)
Council on Occupational Education (COE)
Accrediting Bureau of Health Education Schools (ABHES)
Post-secondary schools in Tennessee must be authorized by the Tennessee Higher Education Commission's Division of Postsecondary State Authorization.
Financial Aid for Tennessee Students
The Tennessee Student Assistance Corporation administers a large variety of state-funded financial aid programs for eligible residents, including several grants and scholarships. Here are three noteworthy examples of financial assistance that doesn't need to be repaid:
The Tennessee Student Assistance Award provides between $1,000 and $4,000 per year, depending on the type of school you attend. For career schools, the award amount is $2,000. Eligibility is based on your financial need.
The TCAT Reconnect Scholarship helps cover what remains of students' tuition and fees after subtracting all other non-repayable financial assistance. This program is for financially independent students who are pursuing certificates or diplomas at public technical colleges.
The Tennessee Promise Scholarship also helps cover remaining tuition and fees after accounting for other gift aid. But this program covers a wider variety of eligible institutions, including many two- and four-year schools (both public and private).
The following requirements apply to award recipients:
Be a full-time student
Participate in a mentoring program
Complete at least eight hours of community service before the start of each academic term.
In all cases, you need to fill out the Free Application for Federal Student Aid (FAFSA) to find out what you qualify for. Besides state aid, you may be eligible for various kinds of federal assistance (such as grants, low-interest loans, and work-study programs).
FAQs About Being a Student in Tennessee
How affordable are off-campus apartments in Tennessee?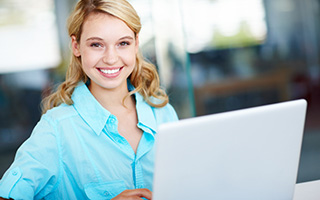 Compared to nationwide medians, housing costs are relatively low in this state. Students can rent studio apartments for a median of $746 or one-bedroom places for $780. Those costs are over 18 percent below the U.S. medians.
Do college students in Tennessee need a vehicle?
Having a car is convenient, but it isn't necessary. You can save money—and stay safer—by using public transportation. About 28 public transit systems operate throughout Tennessee. Every county has transit services.
Some transit providers, like those in Knoxville and Jackson, offer discounted fares or passes for college students. Others, such as the Kingsport Area Transit Service, allow students from particular schools to ride public buses for free.
What other resources are available for adult students and recent graduates in Tennessee?
Many low-income parents working or attending college or trade school qualify for subsidized child care through the Tennessee Department of Human Services.
Throughout the state, library systems provide free access to a wide range of books, electronic media, and other learning resources. Some libraries, such as the Nashville Public Library, offer classes for adult learners who want to prepare for high school equivalency exams.
When you're ready to launch your career, it's worth checking out professional networking organizations. You can improve your social skills, learn from local leaders, and meet people who may connect you with potential opportunities. YP Nashville and Young Professionals of Knoxville are two examples of organizations that help empower college graduates to become their best selves.
---
Tennessee Schools
Sponsored Listings
Automotive Technology
Collision Repair and Refinishing
Diesel Technology
Heavy Equipment
Welding Technology
Business Administration
Dental Assisting
Healthcare Information Technology
Medical Billing and Coding
Medical Clinical Assistant
Pharmacy Technician
Surgical Technology
Cardiovascular Technology
HVACR
Medical Assisting
Medical Laboratory Technology
Nursing
Pharmacy Technician
Knoxville
Memphis
Nashville
Business Administration:

Bookkeeping
Executive Assistant
Marketing & Sales

Culinary Management
Culinary Skills Essentials
Database Management and Administration
Dental Assisting
Dental Hygiene
Digital Graphic Art
Facility Maintenance
Facility Maintenance and Technology
Heating, Ventilation, and Air Conditioning
Medical Assisting
Medical Office Administration
Patient Care Technician
Pharmacy Technician
Restaurant, Hospitality, and Retail Management
---
---
Tennessee Industry Information
Health care, business services, and manufacturing are just a few of the sectors that contribute to Tennessee's economy in a big way. Through career-relevant education from trade schools, technical colleges, universities, or similar institutions, people in this state can gain skills for opportunities in a large variety of industries.
Fastest-Growing Industries
According to long-term projections from the Tennessee Department of Labor and Workforce Development (TDLWD), the sub-sectors below should generate the fastest rates of statewide job growth from 2018 to 2028.
Medical and diagnostic laboratories (123.6%): Demand is expected to grow for lab tests that analyze bodily fluid or tissue samples for deficiencies or signs of infection or disease.
Veneer, plywood, and engineered wood product manufacturing (74.3%): More workers will likely be needed to produce various kinds of boards, roof trusses, and other wooden structural components.
Independent artists, writers, and performers (71.3%): A rising number of opportunities may be generated for a huge variety of freelance professionals with creative and/or technical expertise in areas like dancing, painting, acting, writing, music recording, costume design, theatrical lighting, and more.
Grantmaking and giving services (53.8%): This expanding sub-sector employs people who help charitable trusts and philanthropic organizations raise or give money away for various worthwhile causes.
Other schools and instruction (53.2%): An increasing number of professionals may be needed to help provide tutoring, test preparation services, or non-academic guidance in miscellaneous subjects. In this sub-sector, classes, workshops, or one-on-one coaching generally occur online or outside of traditional school settings.
Careers Related to the Industries Above
Average Annual Wages
Fundraising managers

Lighting techs

Medical lab techs

Industrial machinery mechanics

Tutors
Other Key Industries
Tennessee's economy is extraordinarily diverse, with several different industries supporting thousands of state residents' employment.
According to the Tennessee Department of Economic and Community Development (TNECD), five particularly strong sectors include:
Advanced manufacturing: More than 168,000 Tennesseans work in this highly diverse sector. That number includes more than 123,000 workers in automotive production. And thousands of residents help manufacture products like household appliances, firearms and ammunition, electronics, aerospace parts, electrical fixtures and components, chemicals, and glass, rubber, and ceramic materials.
Health care and life sciences: This vital sector employs more than 386,000 people across over 1,700 workplaces. Many of them help develop pharmaceuticals or medical equipment and devices. Others directly or indirectly contribute to the care of medical patients.
Logistics and distribution: Famous for being the home of FedEx's global headquarters, Tennessee is a dominant player in the movement of freight and cargo, especially by air. More than 227,000 residents are employed in this sector, including companies that transport freight by land and water.
Corporate headquarters and business services: A wide range of financial companies, high-tech firms, and other establishments contribute to this state's dynamic business environment. More than 166,000 people work in corporate offices, call centers, data facilities, innovation centers, and similar settings.
Food and agricultural production: Representing about nine percent of Tennessee's economic output, this broad industry employs more than 40,500 people throughout the state.
Careers Related to the Industries Above
Average Annual Wages
Agricultural managers

Logisticians

Marketing specialists

Welders

Medical assistants
Tennessee Career Information
Vocations related to health care and business stand out as providing many good job opportunities in Tennessee, especially for those with education or training beyond high school. Long-term prospects also look promising for certain occupations related to science, criminal justice, education, and hospitality.
Job Growth
7.3% from 2018 to 2028
Job Openings
Yearly Average
Average Salary
(all occupations)
Population

Number of Employers

Key Industries
Advanced manufacturing, health care and life sciences, logistics and distribution, corporate headquarters and business services, food and agricultural production
Sources
Tennessee Department of Labor and Workforce Development
U.S. Bureau of Labor Statistics
U.S. Census Bureau
Tennessee Department of Economic and Community Development
Fastest-Growing Careers
Based on 2018-to-2028 TDLWD projections for occupations that employ at least 500 residents, the following vocations should have the fastest job growth rates. Wages are based on Tennessee-wide estimates from the Bureau of Labor Statistics (BLS).
Forensic science technicians (65%): Help investigators process crime scenes by collecting physical evidence or analyzing what has been gathered with special laboratory techniques and equipment. You typically need a bachelor's degree related to this field.
Average yearly wage: $52,270
Biochemists and biophysicists (61.9%): Contribute to developing new pharmaceuticals or other medical treatments or biological technologies by conducting basic or advanced research. Entry-level jobs are sometimes open to people with less than a doctorate degree in this field, but most positions require a PhD.
Average yearly wage: $93,330
Phlebotomists (48.6%): Collect blood from medical patients or blood donors by puncturing their veins with needles and filling tubes, vials, or bags that have been properly labeled. Many people in this occupation get started with a certificate or diploma from a trade school or vocational college. Most positions also require professional certification through a national organization.
Average yearly wage: $31,440
Physician assistants (44.5%): Help provide comprehensive care to patients in collaboration with licensed medical doctors. You need to complete an approved graduate program and get licensed through the Committee on Physician Assistants.
Average yearly wage: $90,760
Personal care aides (42.8%): Assist people with everyday activities like getting dressed, making meals, shopping for groceries, scheduling appointments, and completing various housekeeping tasks. A high school diploma is usually enough to get started.
Average yearly wage: $22,140
Good-Paying Careers With the Most Yearly Job Openings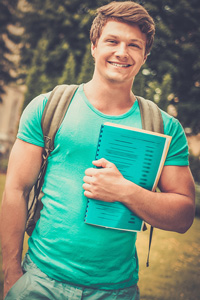 Every year, thousands of jobs that pay more than the average state wage open up in Tennessee. In most cases, you need some form of post-secondary education to qualify for them. According to BLS wage data from 2019 and TDLWD projections, the five occupations below are good examples for the period between 2018 and 2028.
General and operations managers (4,518 yearly openings): Control the day-to-day functions, resources, and staff activities of a business. Along with a bachelor's degree, you generally need several years of industry-relevant experience.
Average yearly wage: $109,770
Registered nurses (4,293 yearly openings): Take on an essential role in health care by learning a wide range of in-demand medical and caregiving skills. After completing a state-approved nursing program, you need to pass a national exam to earn licensure through the Tennessee Board of Nursing.
Average yearly wage: $62,570
Accountants and auditors (2,623 yearly openings): Help organizations maintain good financial records, comply with tax laws, and make well-informed decisions that positively impact the bottom line. A relevant bachelor's degree is the typical requirement.
Average yearly wage: $71,460
Elementary school teachers (2,293 yearly openings): Educate young kids in reading, simple math, and other basic subjects. Getting licensed through the Tennessee Department of Education requires a bachelor's degree and completion of a state-approved teacher preparation program.
Average yearly wage: $53,540
Food service managers (2,253 yearly openings): Take charge of the day-to-day activities or a restaurant, bar, or similar establishment. Managers of fine dining restaurants or other upscale establishments often require hospitality-related bachelor's degrees. You can often get started through a combination of industry experience and culinary or hospitality management training at a vocational school for other positions.
Average yearly wage: $48,000
---
Trade School Training Can Provide a Better Path Forward
College-level education is often critical if you want to qualify for good jobs. By offering streamlined career programs and flexible class schedules, many trade schools in Tennessee make learning in-demand skills a lot more convenient.