---
---
3 Compelling Advantages of Attending a Tennessee Technical College or Vocational School
Many adults like you are already benefitting from career training programs in Tennessee (TN). Colleges throughout the state are making it more convenient than ever to get a practical education for today's job market—without having to abandon your other commitments. And they are proving that Tennesseans from all kinds of backgrounds can succeed when given the opportunity to match their motivations with relevant and streamlined courses of study.
Simply put, the Tennessee economy probably wouldn't be able to flourish without the contributions of skilled graduates from local career colleges and trade schools. Their ongoing successes are making it possible for existing companies to grow and new ones to emerge. As a result, the state's population is expected to keep growing, which helps create additional economic prosperity and more opportunities for new graduates.
In fact, according to the Tennessee State Data Center, between 2018 and 2070, Tennessee's overall population could increase by about 38 percent. Plus, in some regions of the state, the growth could be even more substantial. For example, Montgomery County, which includes the city of Clarksville, is projected to experience population growth of nearly 122 percent over that period. And the number of residents in Davidson County, which includes Nashville, is projected to rise by about 43 percent.
But significant levels of growth are anticipated in many other areas as well. For instance, the state data center says the populations of Knox, Washington, and Hamilton counties are all projected to rise by more than 30 percent from 2018 to 2070. That means cities like Knoxville, Johnson City, Chattanooga, and Memphis could all be terrific places to create personally and professionally fulfilling lives in the coming years.
With that in mind, here are three of the best things about becoming a skilled graduate of a Tennessee college or technical school:
1. An Abundance of Opportunity-Filled Career Sectors
As growth occurs in this state, more and more Tennesseans are able to land good jobs. The opportunities are often especially good for those who've attained marketable skills at vocational schools or colleges of applied technology. Many of them start careers in sectors such as: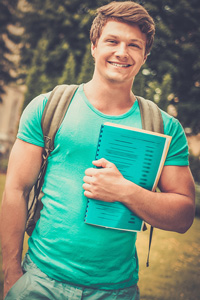 High-tech services and manufacturing—You'd have a hard time finding a more diverse career sector than this one. Just consider how many Tennesseans work in its various industries. For example, according to the Tennessee Department of Economic and Community Development (TNECD), more than 348,000 people work in advanced manufacturing, including over 135,000 automotive workers, more than 7,600 aerospace and defense workers. In addition, about 138,000 people are employed in the high-tech business services sector, which includes networked data centers and corporate labs for new technological innovations.
Healthcare and medical devices—TNECD says that more than 341,500 Tennesseans are already employed in this sector, which grew by about 36 percent from 2010 to 2015. But thanks to longer life expectancies and a growing number of seniors, even more jobs are expected in the years ahead. In fact, the state data center estimates that between 2018 and 2050, the population of Tennessee seniors above the age of 85 could more than double. And that could help generate about 105,430 new jobs in the healthcare and social assistance sector between 2014 and 2024 alone, according to the Tennessee Department of Labor & Workforce Development.
Arts and entertainment—Tennessee has an incredibly rich heritage when it comes to music. As a major hotspot for music genres like rock and roll, country, soul, and the blues, the state has helped foster several legendary acts in places such as Nashville and Memphis. And that continues to this day. In fact, TNECD says that almost eight out of every 1,000 jobs in Nashville is in the music industry. But music isn't the only major player anymore. For instance, film and television production is also taking off within the state. Tennessee now boasts nine annual film festivals and a lot of talented professionals in a variety of creative media fields.
Transportation and skilled trades—Tennessee's relatively central location in the southeastern U.S. makes it a great place for the distribution and logistics industry. As a matter of fact, according to TNECD, more than 275,000 Tennesseans are employed in the industry, which includes commercial truck drivers and many other types of skilled pros. In addition, many residents of the state have good jobs in other industries that continue to need skilled tradespeople. For instance, the state labor department estimates that between 2014 and 2024, more than 15,000 new jobs are projected to be created in the state's construction industry.
Business management—This state is already home to a lot of top companies. And new businesses continue to enter the market and make an impact. But qualified managers and other business professionals can sometimes be hard to find, especially when the economy is strong and growing. That helps explain why the state labor department projects that, between 2014 and 2024, about 31,230 new jobs will be generated in the business management sector, which represents growth of over 82 percent.
2. Strong Employment Growth
Clearly, many of Tennessee's industries are doing well. But positive growth is also anticipated within a lot of individual occupations. In fact, across all occupations, about 400,000 new jobs could be generated in this state from 2014 to 2024, according to the Tennessee Department of Labor & Workforce Development. And check out the department's projected number of new jobs for each of the following occupations that have bright outlooks over that decade:
Registered nurses (RNs)—13,640
Accountants and auditors—7,830
Commercial truck drivers—6,990
Licensed practical nurses (LPNs)—6,420
Office clerks—6,420
Security guards—5,320
Medical assistants—4,650
Pharmacy technicians—3,000
Computer systems analysts—2,930
Marketing specialists—2,370
Medical secretaries—2,360
Computer support specialists—1,930
Electricians—1,640
Human resources specialists—1,310
Automotive technicians—1,250
Network systems administrators—1,150
Cosmetologists—1,080
Paralegals and legal assistants—970
Dental assistants—910
HVAC technicians—800
Computer programmers—800
Respiratory therapists—730
Computer network architects—370
Web developers—320
Information security analysts—300
Chefs and head cooks—230
Bakers—230
Graphic designers—210
3. An Affordable and Inspiring Quality of Life
The overall cost of living in Tennessee is far below the national average, according to TNECD. As a result, going to school and beginning a new career in this state can often be accomplished with fewer financial hurdles than in most other states. And when you're ready to buy a home, you'll likely find that Tennessee's real estate market is relatively affordable. For example, TNECD says the average home price in Nashville and Memphis is almost 80 percent lower than in New York and over 60 percent lower than in Los Angeles.
Plus, Tennessee has no state personal income tax. So you can keep more of the money you earn from each paycheck. And that can allow you to take advantage of everything else that this state has to offer.
Tennessee is teeming with amazing scenery and fun places to go. For instance, consider the Great Smoky Mountains or the dozens of state parks and natural areas throughout the state. Or consider the region's many historic landmarks and entertainment districts. Tennessee's largest cities are full of great restaurants as well as famous and exciting venues for live music, theater, sports, and other enriching cultural activities.
---
Enliven Your Future
Don't you deserve to see your ambitions come to life? Take this opportunity to start making that happen. Discover nearby Tennessee colleges and trade schools right now by entering your zip code into the program finder below!
---