3 Promising Career Sectors in Columbus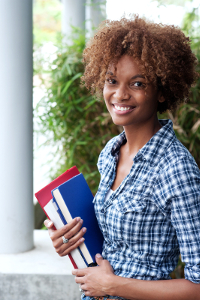 There's a lot going on in Columbus. The Ohio capital is one of the economic stars of the Midwest, outpacing many other metro areas in the region in terms of job growth. About 132,000 jobs in a wide variety of industries are projected to become available in the Columbus metro area each year between 2016 and 2026, according to the Ohio Department of Job and Family Services.
Clearly, Columbus can be a great place to train for a new career. Here are three occupational areas with strong future outlooks in the region:
1. Health Care
Tending to people's well-being is a big industry in Columbus. One Columbus notes that the region is home to several major hospitals and medical centers that are nationally recognized for excellence. And this sector is primed to expand: The Department of Job and Family Services says that health care support occupations alone are projected to grow more than 30 percent in Columbus between 2016 and 2026.
The following are a few examples of health careers that are expected to experience strong growth in Columbus over the coming years. (The percentages below represent the projected growth in employment between 2016 and 2026; salary figures are median annual wages as of March 2018. All data is from the Ohio Department of Job and Family Services.)
Home health aides: 49.8 percent / $22,963
Physical therapist assistants: 36.6 percent / $58,635
Massage therapists: 30.3 percent / $33,301
Medical assistants: 28.4 percent / $33,925
Licensed practical nurses: 19.8 percent / $42,203
2. Technology
Columbus is known as a technology hub. The city is home to the Columbus Collaboratory, which focuses on developing innovative solutions in analytics and cybersecurity. According to One Columbus, there are more than 50 data centers in the Columbus area, with more on the way. And companies like IBM, AT&T, and Verizon Communications employ thousands of people throughout the region. So it's little wonder that the city has been ranked the number one place in the country for technology workers.
Here are some tech-related occupations that are expected to expand over the next few years, along with their median salaries (all data from the Ohio Department of Job and Family Services):
Information security analysts: 33.2 percent / $96,200
Applications software developers: 19.8 percent / $98,342
Computer network support specialists: 10.4 percent / $75,421
Database administrators: 10.1 percent / $98,779
3. Construction
The building industry is booming in Columbus. The Ohio Department of Job and Family Services notes that the construction sector already employs more than 33,000 people in the area, and the field is expected to grow more than 10 percent between 2016 and 2026. That means almost 4,000 construction jobs will likely become available each year during that time period.
And employers around Columbus can't find enough qualified people to do this kind of work. In one survey of construction firms in Ohio, 92 percent of respondents said they were having a hard time filling craft positions. That spells opportunity for those with the right skills and qualifications.
Check out the projected job growth and median annual wages for these construction-related occupations in Columbus (all data from the Ohio Department of Job and Family Services):
Plumbers, pipefitters, and steamfitters: 17 percent / $43,451
HVAC/R mechanics and installers: 16 percent / $49,234
Structural iron and steel workers: 13.5 percent / $60,549
Brickmasons: 12.9 percent / $47,382
Construction managers: 11.2 percent / $94,598