3 Great Advantages of Going to a Career College in North Dakota
A lot of Americans mistakenly overlook North Dakota when thinking about the best places to go to school and establish a career. But what this state may lack in national recognition, it more than makes up for in the quality of its opportunities. Every day, all kinds of students and professionals are proving that this region is a place where you can realize your aspirations and build a better future. Some of the best reasons to pursue your ambitions in North Dakota include:
1. An Expanding Variety of Good Industries
In recent years, North Dakota's oil industry has been in the spotlight because of the major economic benefits that it has generated for the state. People from all over America have moved to the region in order to get high-paying jobs in the energy sector. But the oil industry isn't the only provider of good jobs. In fact, many other sectors are on the rise, and you often need some college-level vocational training in order to take advantage of the opportunities that they generate.
For example, consider the following career sectors:
Business management and support—Low corporate tax rates and great technological infrastructure are just two of many reasons why companies and entrepreneurs love doing business in North Dakota. The region is even home to the only state-owned bank in America, which provides further business advantages that can't be easily attained elsewhere. According to Job Service North Dakota, between 2016 and 2026, the employment of North Dakotans in the business management sector is expected to grow by 32 percent—one of the highest rates of all sectors. Plus, over the same period, jobs in the finance and insurance sector are expected to rise in number by close to 15 percent.
Healthcare and human services—Job Service North Dakota says that from 2016 to 2026, about 11,626 new healthcare and social assistance jobs are projected to be created, which represents employment growth of nearly 20 percent. All of that growth is on top of an already huge industry. Job Service data shows that in 2016, this sector supported almost 59,000 jobs in North Dakota—the most of any industry.
Technology—North Dakota is poised for additional growth and diversification in this sector. After all, every industry within the state relies on computer and information technology, including the manufacturing and renewable energy industries. And the state is well connected. It has some of the most accessible broadband Internet and communications services in the nation, according to the North Dakota Department of Commerce.
Technical and professional services—From graphic designers to engineers, all kinds of specialized professionals thrive in this state. In fact, Job Service North Dakota estimates that this broad employment category will see more than 20-percent job growth over the decade between 2016 and 2026.
Accommodation and culinary services—With an influx of new residents and visitors comes a need for additional workers in the hospitality industry. In fact, about 5,664 new jobs could be created in this sector between 2016 and 2026, according to Job Service data.
Educational services—In order to sustain their success, North Dakota's industries require a steady supply of qualified workers and professionals. So education is critically important. As a result, more than 2,400 new positions in education are expected to be generated from 2016 to 2026, according to Job Service North Dakota.
2. Anticipated Growth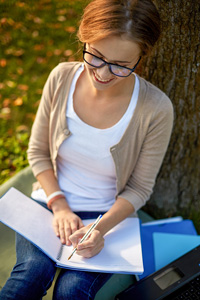 People from all over the U.S. continue to be attracted by North Dakota's opportunities. As a result, the state's population is projected to rise by about 20 percent from 2020 to 2040.
As the population increases, the availability of jobs is expected to increase right along with it. In fact, a huge variety of different occupations are projected to experience strong job growth. For example, check out the high rates of projected growth for the following occupations over the decade from 2016 to 2026 (all data from Job Service North Dakota):
Information security analysts—41 percent
Personal care aides—35 percent
Application software developers—33 percent
Diagnostic medical sonographers—29 percent
Marketing specialists—28 percent
Medical assistants—28 percent
Community health workers—27 percent
Mental health counselors—26 percent
Medical secretaries—23 percent
Compensation and benefits managers—22 percent
Financial analysts—21 percent
Health services managers—21 percent
Web developers—19 percent
Pharmacy technicians—19 percent
Aircraft mechanics—17 percent
Cardiovascular technologists—17 percent
Information systems managers—17 percent
Billing and posting clerks—16 percent
Logisticians—14 percent
Childcare workers—10 percent
Forensic science technicians—7 percent
3. Outstanding Quality of Life and Earning Potential
Aside from a great job market, North Dakota offers other benefits that attract the attention of many students and professionals. For example, the state is often celebrated for its friendly people, clear skies, gorgeous sunsets, and short commute times. But another great advantage is that the state's residents have experienced one of the fastest rates of personal income growth in the nation. Between 2007 and 2019, North Dakota residents saw their personal incomes rise by an annualized rate of 3.3 percent, the strongest of any state.