Colleges & Trade Schools in North Dakota
By Publisher
| Published
| Last Updated
Colleges and trade schools in North Dakota emphasize skills development for a range of reliable career fields. By completing vocational training, you can position yourself to take advantage of the employment growth occurring throughout this state.
---
Education & Training in North Dakota
North Dakota is a place where many people build a better future. The state has several student-friendly qualities you may not be aware of.
Key Benefits of the Region for College Students
Greater chance for personalized learning: There are fewer students per faculty member at North Dakota's two- and four-year public, post-secondary institutions than the nationwide average.
Rising incomes: Between 2007 and 2019, personal income in North Dakota increased by an annualized rate of 3.3 percent, the strongest of any state (according to data from the Bureau of Economic Analysis).
A healthy job market: Even amid a global pandemic, North Dakota continues to have one of the lowest unemployment rates in the country.
Student Costs in North Dakota
Universities, colleges, and technical schools in North Dakota vary in the amounts they charge. But based on 2018-2019 data from the National Center for Education Statistics (NCES), the average tuition and fees at four-year institutions in the state broke down this way:
Public schools: $8,091 (in-state); $15,565 (out-of-state)
Private schools: $15,206
You may find that tuition costs are lower at two-year schools.
The same NCES estimates show that students paid the following amounts for room and board, on average:
Public schools: $8,577
Private schools: $7,650
---
---
North Dakota Trade School Accreditation
When a school is accredited, it means an independent agency has reviewed that school's operations and given its stamp of approval. Accredited schools are reassessed regularly to ensure that they continue to maintain the agency's standards of quality.
A school must be accredited by an agency approved by the U.S. Department of Education for its students to be eligible for federal financial aid.
Many universities and colleges in North Dakota are regionally accredited through the Higher Learning Commission (HLC). Vocational and trade schools in the state typically become nationally accredited through bodies like the Accrediting Council for Continuing Education & Training (ACCET) or the Accrediting Commission of Career Schools and Colleges (ACCSC).
Most private career and trade schools must also receive authorization from the North Dakota State Board for Career and Technical Education to operate.
Financial Aid for North Dakota Students
The North Dakota University System administers scholarships, grants, and other assistance programs to help students manage their educational expenses. For example, state residents who enroll in eligible programs at qualifying colleges can receive as much as $1,100 per semester through the North Dakota State Grant program.
The Free Application for Federal Student Aid (FAFSA) is the key to accessing aid from either the federal or state governments. The information you provide on the FAFSA is used to determine what types of assistance you are qualified to receive. You must fill out the form each year.
FAQs About Being a Student in North Dakota
What are living costs like in North Dakota?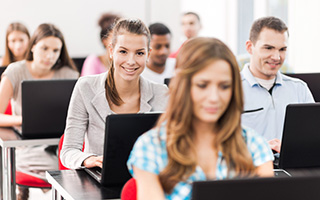 Rental costs are lower than the nationwide medians. For example, the median monthly rent on a studio apartment is $658 in North Dakota versus $934 for the U.S. overall. For a one-bedroom place, the state median is $668, while the national median is $953.
Is public transportation an option?
Public transit is available throughout the state, even in rural areas. You can look for providers in your county on the North Dakota Department of Transportation website.
Plus, students can often get a break on transportation expenses. For instance, post-secondary students in the Bismarck-Mandan area are eligible for half-price single fares or discounted monthly passes. And students at select universities and colleges in the Fargo-Moorhead area can ride the bus for free.
What else should North Dakota students know about?
New career-building opportunities may arise thanks to Operation Intern. It's a state-administered grant program aimed at increasing the number of internships and apprenticeships in designated industries in North Dakota. Companies can apply for state funding to hire students who are enrolled in post-secondary institutions or apprenticeship programs.
---
North Dakota Schools
Sponsored Listings
Audio Production
Computer Animation
Computer Science
Creative Writing
Cybersecurity
Digital Cinematography
Digital Marketing
Game Art
Game Design
Graphic Design
Information Technology
Media Communications
Mobile Development
Music Business
Music Production
Sports Marketing and Media
Sportscasting
Web Development
---
---
North Dakota Industry Information
Many industries are on the rise in North Dakota, such as energy, manufacturing, health care, and more.
Fastest-Growing Industries
The following sectors should see the most rapid growth in the state over the 2018-to-2028 period, according to employment projections from Job Service North Dakota:
Chemical manufacturing (49.9%): Companies that focus on using chemical processes to transform raw materials into finished products are expected to have a greater need for staff.
Oil and gas extraction (31.8%): Significant demand is expected for workers who can help bring North Dakota's petroleum and natural gas reserves to the surface.
Couriers and messengers (23.6%): A lot of new openings should materialize for people who offer pickup and delivery of documents or small packages throughout the state.
Social assistance (21.2%): The continued need to help vulnerable North Dakotans access support services related to employment, food, housing, or other challenges will generate more opportunities for social workers, human services assistants, and related professionals.
Ambulatory health care services (21%): A rising number of positions should become available in facilities that provide outpatient services, such as doctors' offices, dental clinics, imaging centers, blood banks, and medical labs.
Careers Related to the Industries Above
Average Annual Wages
Chemists

Social service managers

Wellhead pumpers

Physical therapist assistants

Couriers & messengers
Other Key Industries
According to the North Dakota Department of Commerce, other notable industries that power the state economy include:
Advanced manufacturing: Companies across North Dakota produce things like industrial gases and construction and agricultural equipment. Manufacturing accounts for over six percent of the state workforce. And this sector's output grew by almost 60 percent over nine years.
Energy: This state is one of the country's top oil producers. And according to Powering North Dakota, 29% of in-state electricity in North Dakota is provided by wind and solar energy, which supports over 2,200 jobs statewide.
Agriculture: With an impact of more than $11 billion, this is one of the state's top industries. North Dakota produces more wheat, canola, and flaxseed than any other region of the country.
Technology: According to the Technology Council of North Dakota, the tech sector contributes close to $3 billion to the state GDP. The council estimates that more than 6,500 tech positions will need to be filled over the next few years.
Aviation: North Dakota is developing a statewide network for testing unmanned aerial systems (UAS, popularly known as drones). The state is one of only a handful of Federal Aviation Administration test sites for such systems.
Careers Related to the Industries Above
Average Annual Wages
Software developers

Wind turbine service techs

Mechanical engineering techs

Industrial machinery mechanics

Agricultural equipment operators
Career Information
Technology, health care, business, and the skilled trades offer some of the best career opportunities in North Dakota. Many of them require some college-level training.
Job Growth
3.6% from 2018 to 2028
Job Openings
Yearly Average
Average Salary
(all occupations)
Population

Number of Employers

Key Industries
Advanced manufacturing, energy, agriculture, technology, aviation
Sources
Job Service North Dakota
U.S. Bureau of Labor Statistics
U.S. Census Bureau
North Dakota Department of Commerce
Fastest-Growing Careers
The occupations listed below are expected to grow the fastest between 2018 and 2028, based on Job Service North Dakota data. Unless otherwise noted, wages represent North Dakota-specific estimates from the Bureau of Labor Statistics (BLS).
CNC machine tool programmers (38.5%): Write code to direct computer-controlled machine tools that cut and shape metal or plastic parts. You will probably need to complete a relevant program at a vocational or trade school.
Information security analysts (34.1%): Assess vulnerabilities in information systems, take steps to protect sensitive data, and create disaster recovery plans. A bachelor's degree is usually required.
Average yearly wage: $87,090
Physician assistants (31%): Carry out a range of patient care tasks as delegated by a supervising doctor. To become licensed by the North Dakota Board of Medicine, you must first complete an approved master's degree program and pass a certifying exam.
Average yearly wage: $112,240
Nurse practitioners (29.9%): Evaluate and treat patients as an independent care provider. After becoming a registered nurse, you have to complete a graduate-level program and become nationally certified before you can get the required state license.
Average yearly wage: $110,950
Operations research analysts (29.6%): Collect data and use quantitative methods like predictive modeling to help solve business problems. A bachelor's degree is the minimum requirement, but a master's degree can lead to more opportunities.
Average yearly wage: $75,060
Good-Paying Careers With the Most Yearly Job Openings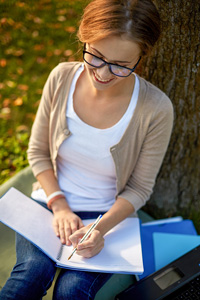 Post-secondary training can help you qualify for one of the hundreds of positions that open up each year in occupations that pay more than the North Dakota average wage. The following represent a few of the best examples, based on state employment projections and BLS wage data:
General and operations managers (726 yearly openings): Take charge of directing and coordinating an organization's use of materials and the activities of its staff. These high-level positions typically require a bachelor's degree, along with several years of relevant industry experience.
Average yearly wage: $102,850
Registered nurses (725 yearly openings): Become one of the most valuable members of a health care team. You must complete an approved program and pass a national exam before the North Dakota Board of Nursing grants you a license.
Average yearly wage: $66,290
Electricians (423 yearly openings): Install and repair electrical wiring, fixtures, and equipment. Completing a trade school program can help you accumulate the experience you need to earn a journeyman license from the North Dakota State Electrical Board.
Average yearly wage: $64,620
Accountants and auditors (405 yearly openings): Document a business's financial dealings and make sure all records are accurate, complete, and aligned with government regulations. A bachelor's degree is the usual requirement.
Average yearly wage: $64,260
Operating engineers and other construction equipment operators (370 yearly openings): Operate bulldozers, excavators, graders, and other heavy equipment used in construction projects. You can learn the necessary skills through a vocational program.
Average yearly wage: $55,190
---
Vocational Training Can Help You Get Ahead
By exploring the streamlined and industry-relevant programs offered by career colleges and trade schools in North Dakota, you can move significantly closer to a more rewarding professional life.