Colleges and Trade Schools in NYC
By Publisher
| Last Updated
Colleges and trade schools in NYC offer market-focused training programs that help many students turn their career ambitions into reality. Vocational education can prepare you for a role in health care, technology, administration, or many other sectors experiencing strong growth in the Big Apple.
---
Education & Training in New York City
Post-secondary students in NYC can take advantage of many perks that come from being situated in such a large cosmopolitan center.
Key Benefits of the Area for College Students
A huge and robust job market: New York City has the biggest workforce in the U.S. And from 2009 to 2019, employment in the city grew by 24.3 percent, far outpacing the rates for both the state and the country.
Potential to expand your worldview: NYC is one of the most diverse cities in America. Living and learning in a place that offers such an eclectic mix of perspectives can help prepare you to thrive in the global marketplace.
No need for a car: With an extensive mass transit network that runs 24/7, getting around the city is a fairly simple matter. About half of New York households do not own a vehicle—the highest percentage in the nation.
Costs
New York City's universities, colleges, and vocational schools have varying fee schedules. But based on Data USA estimates, the median tuition costs at four-year institutions in NYC break down this way:
Public schools: $6,530 (in-state); $13,920 (out-of-state)
Private schools: $12,450
---
---
Trade School Accreditation
Post-secondary institutions in New York City and elsewhere must be accredited by a national or regional agency approved by the U.S. Department of Education for their students to be eligible for federal financial aid. For NYC institutions, acceptable accreditors include the Middle States Commission on Higher Education and the Accrediting Commission of Career Schools and Colleges.
New York schools also require state authorization or licensing, depending on whether they offer degrees.
Financial Aid for New York City Students
Numerous grants, scholarships, and other forms of financial aid from the federal and state governments are available to qualifying students in NYC.
You could potentially take advantage of local sources of funding as well.
For example, Ascend Educational Fund offers a scholarship to college-bound New York City high school seniors born outside the U.S. or whose parents were both born outside the U.S.
Plus, many universities, colleges, and vocational schools in the New York area offer scholarships to eligible students. One example is the Peter F. Vallone Academic Scholarship, which is awarded to graduates of NYC high schools who enroll full-time at one of the branches of the City University of New York (CUNY).
You can get details on available options by contacting the financial aid office at your intended school.
FAQs About Being a Student in New York City
How much do off-campus apartments cost in NYC?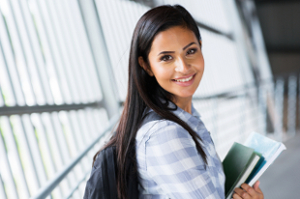 Housing prices in the Big Apple are notoriously high. According to census estimates, it costs a median of $1,285 per month to rent a studio apartment in the New York City metro area. For a one-bedroom place, the median monthly rent is $1,364.
How does transportation in New York compare to other cities?
New York City ranks number one in the nation for both walkability and transit-friendliness, according to Walk Score. The Metropolitan Transportation Authority (MTA) offers a few tips on how you can save money while using its system of subways, buses, and trains.
What other career-building resources are available to NYC residents?
The New York Public Library offers job seekers a wide range of online services, including one-on-one assistance from career and resilience coaches. You can also take advantage of seminars and workshops related to networking, resume writing, interviewing, and more.
---
New York City Schools
Sponsored Listings
Accounting
Business Administration - Accounting
Business Administration - Management
Fashion Merchandising & Management
Financial Services
General Business
Health Services Administration
Health Services Administration - Medical Insurance, Billing, and Coding
Health Services Management
Information Technology Management
International Business
Justice Studies - Criminal Justice
Legal Studies
Marketing Communications
Medical Insurance, Billing, and Coding
National Security
---
---
Industry Information
NYC is a major economic power that supports good jobs in all kinds of industries, from fashion and finance to technology and information services.
Fastest-Growing Industries
Based on projections from the New York State Department of Labor, the five sectors that should see the greatest rates of employment growth in NYC from 2016 to 2026 are:
Other information services (74.8%): Organizations that supply or provide access to information, such as libraries, archives, news syndicates, and Internet publishers, are expected to expand enormously in the years ahead.
Ambulatory health care services (48.1%): A greater number of skilled personnel will be needed in doctors' offices, diagnostic labs, physical therapy clinics, dialysis centers, and other facilities that focus on outpatient services.
Social assistance (28.7%): The need to find appropriate supports for NYC residents who struggle with issues related to basic needs like food, shelter, or employment will lead to more job openings for social workers, mental health specialists, and related workers.
Warehousing and storage (25.4%): This growing subsector includes establishments that keep goods securely stored and provide services related to price marking, packaging, or inventory control.
Food services and drinking places (22%): A rising number of job opportunities are projected to become available within New York City's restaurants, cafés, and bars.
Careers Related to the Industries Above
Average Annual Wages
Editors

Physical therapist assistants

Mental health counselors

Industrial truck & tractor operators

Bartenders
Other Key Industries
The New York City Economic Development Corporation (NYCEDC) is focused on industries that are driving the region forward. A few notable examples include:
Fashion: This sector accounts for 4.6 percent of all private-sector jobs in New York City and generates over $3 billion in tax revenues each year. There are more fashion designers working in NYC than anywhere else in America.
Finance: Home to the world's biggest stock exchange and the headquarters of numerous banks and insurance firms, NYC is the finance capital of the globe. The securities sector alone accounts for 20 percent of all non-government wages paid in the city.
Life sciences: Companies throughout NYC strive to develop new therapies and medicines to improve people's health. NYC Education Development Commission's website states that from 2016 - 2018, private venture capital funding increased by 400 percent for the life sciences industry.
Media, entertainment, and culture: New York's creative industries support 300,000 jobs in areas like advertising, book publishing, music, and TV and film production. The city's music industry alone pays out $4.7 billion in wages.
Technology: More than 325,000 people work in NYC's tech sector. And according to a CompTIA report, New York added more tech jobs between 2018 and 2019 than all but two other metro areas in the U.S.
Careers Related to the Industries Above
Average Annual Wages
Financial analysts

Software developers

Fashion designers

Film and video editors

Biological scientists
Career Information
Health-related careers make up the bulk of the fastest-growing occupations in New York City. But a growing number of opportunities are also opening up in areas like marketing, accounting, and administration.
Job Growth
13.7% from 2016 to 2026
Job Openings
Yearly Average
Average Salary*
(all occupations)
Population

Number of Employers

Key Industries
Fashion, finance, life sciences, technology, media, entertainment, and culture
Sources
State of New York Department of Labor
U.S. Bureau of Labor Statistics
U.S. Census Bureau
New York City Economic Development Corporation
Fastest-Growing Careers
According to state labor department projections for New York City for the 2016-to-2026 period, the occupations listed below should have the greatest employment growth rates. Wages reflect Bureau of Labor Statistics (BLS) estimates for the New York-Newark-Jersey City metro area.*
Home health aides and personal care aides (48.5%): Provide in-home assistance with tasks like getting dressed, preparing meals, washing clothes, or taking medications. Prospective NYC home health aides have to complete a short training program.
Average yearly wage: $28,980
Medical assistants (44.7%): Carry out a range of clinical and administrative tasks, such as taking vital signs, preparing blood samples, scheduling appointments, and updating medical records. You can develop the necessary skills through a trade school program.
Average yearly wage: $38,940
Ambulance drivers and attendants, except emergency medical technicians (44.6%): Safely drive ambulances to and from emergency scenes and hospitals and help lift sick or injured patients. Post-secondary training is not generally required.
Average yearly wage: $34,890
Nurse practitioners (41.7%): Become an independent care provider in a specialty area like obstetrics, gerontology, pediatrics, or psychiatry. You must first become a registered nurse, then complete a graduate-level degree program approved by the New York State Education Department (NYSED).
Average yearly wage: $128,720
Statisticians (41%): Find usable insights in numerical data using mathematical theories and statistical techniques. A master's degree is commonly required, though a bachelor's degree may be enough for public-sector positions.
Average yearly wage: $107,150
Good-Paying Careers With the Most Yearly Job Openings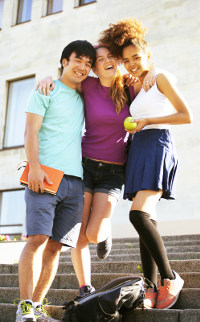 Throughout NYC, thousands of positions become available each year that pay more than the statewide average wage. With post-secondary training, you can put yourself in a position to go after them. Below are five of the top examples, based on projections from the state labor department and wage estimates from the BLS.*
General and operations managers (8,310 yearly openings): Take charge of setting policies and directing an organization's daily functions. These positions typically go to candidates with bachelor's degrees and plenty of industry experience.
Average yearly wage: $167,160
Accountants and auditors (8,300 yearly openings): Keep tabs on an organization's finances, advise management on challenges and risks, and ensure all records are accurate and comply with government requirements. You'll need a bachelor's degree.
Average yearly wage: $102,090
Registered nurses (6,000 yearly openings): Give treatment, comfort, and counsel to medical patients. To become licensed and registered in New York, you must complete a program approved by the NYSED.
Average yearly wage: $93,280
Market research analysts and marketing specialists (5,640 yearly openings): Gather data on market conditions to figure out the best way to promote or position an organization's services or products. A bachelor's degree is the usual requirement.
Average yearly wage: $83,420
Executive secretaries and executive administrative assistants (4,840 yearly openings): Support high-level managers by handling tasks like scheduling meetings, preparing reports, and receiving visitors. College-level training is typically necessary.
Average yearly wage: $74,640
---
Vocational Training Can Fuel a Better Future
Few places offer as many opportunities as New York City. The programs at colleges and trade schools in NYC help many adults gain the job-focused skills they need to realize their career goals in this dynamic and exciting region.
---
* Salary information is based on Bureau of Labor Statistics (BLS) data for the New York-Newark-Jersey City metropolitan statistical area, which includes Bronx, Dutchess, Kings, Nassau, New York, Orange, Putnam, Queens, Richmond, Rockland, Suffolk, and Westchester counties in New York; Bergen, Essex, Hudson, Hunterdon, Middlesex, Monmouth, Morris, Ocean, Passaic, Somerset, Sussex, and Union counties in New Jersey; and Pike County in Pennsylvania.