5 Reliable Career Sectors on Long Island With Outstanding Job Outlooks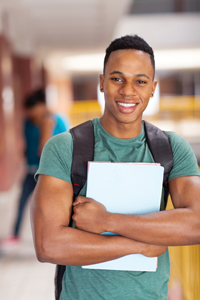 Long Island is full of opportunity. No matter where you choose to live, work, or go to school in this region, you'll be near a spectacular number of potential employers and places to unwind or have fun. Plus, the communities are very diverse. Whether you reside in one of Nassau County's charming villages such as Garden City or one of Suffolk County's popular suburbs like Melville, you'll be among all kinds of fascinating and enthusiastic people.
In fact, depending on how you define Long Island geographically, you'll be one of over 2.8 million or 7.8 million residents, according to Census Bureau data.
And consider this: Many stats indicate that Long Island is a real place of prosperity. For instance, Nassau County's residents enjoy a per-capita income that is roughly 1.3 times higher than all New York residents as a whole. And the population of Suffolk County is expected to rise by 18 percent from 2005 to 2035. It all means that good job opportunities already exist and many more are likely to be added.
Here are five of the most promising job sectors:
1. Healthcare and Biomedical Technology
With over 8,000 doctors and 13 hospitals in Nassau County alone, Long Island is home to a very large and high-ranking health sector, according to the Nassau County Industrial Development Agency (IDA). Plus, the New York State Department of Labor says that employment in the region's healthcare practitioner and technical support occupations is expected to grow by almost 24 percent between 2016 and 2026 to more than 117,900 workers. As well, employment in healthcare support occupations is expected to increase by almost 32 percent.
And the future prospects look great for many kinds of vocational options in this sector. For example, state labor department data shows that between 2016 and 2026, Long Island is expected to have the following average number of yearly openings in each of these health careers:
Registered nurses: 2,430
Medical assistants: 770
Licensed practical nurses: 610
Medical and health services managers: 530
Pharmacy technicians: 260
Health information technicians and medical records specialists: 130
Diagnostic medical sonographers: 90
Cardiovascular technologists and technicians: 60
2. Business, Financial, and Design Services
This broad sector includes a huge variety of possibilities. But to give you an idea of the scale of opportunity, consider these facts from the New York State Department of Labor:
In 2016, about 62,090 Long Islanders were employed in the area of business and financial operations, and more than 251,240 worked as administrative and support professionals.
From 2016 to 2026, 630 job openings are projected to become available each year for marketing and market research specialists on Long Island, as well as 2,470 openings for accounting, bookkeeping, and auditing clerks, and 220 openings for graphic designers.
3. Computer and Electronics Technology
In 2016, about 26,090 Long Islanders worked in computer and mathematical occupations, according to the state labor department. Collectively, about 2,130 job openings could be available each year between 2016 and 2026 for applications software developers, programmers, network administrators, systems analysts, and computer information systems managers.
4. Culinary Services
Long Islanders enjoy a high density of great restaurants, which prosper thanks in large part to tourism. With many popular beach towns and famous destinations like the Hamptons, visitors flock to Long Island and spend money in its many culinary establishments. It's a big reason why the state labor department says 1,760 openings are forecast to become available each year from 2016 to 2026 for restaurant cooks in the region.
5. Criminal Justice and Legal Support
Law enforcement has a strong presence on Long Island. For example, the Nassau County IDA points out that a 90,000-square-foot facility in the region is home to major offices of the FBI, U.S. Department of Homeland Security, and Metropolitan Transportation Authority Police.
And don't overlook the area of legal support. Between 2016 and 2026, 410 openings are anticipated to become available each year for Long Islanders with the skills to be paralegals or legal assistants. That's according to the New York State Department of Labor.
---