Minnesota Trade Schools & Colleges
By Publisher
| Published
| Last Updated
Minnesota trade schools and colleges make it easier for motivated students to get workforce-ready. Vocational education can help you develop the skills to pursue opportunities in many industries that are expanding in the state, including health care, renewable energy, and technology.
---
Education & Training in Minnesota
Prospective students have many reasons to check out universities, colleges, and trade schools in Minnesota.
Key Benefits of the Region for College Students
Greater security: According to FBI statistics, Minnesota has the 12th-lowest rate of violent crime in America.
Potential for more one-on-one instruction: At public four-year schools in Minnesota, the ratio of students to faculty members is lower than the nationwide average.
A positive vibe: Minnesota placed third in a U.S. News & World Report study of the best states overall. It scored particularly well in the opportunity and natural environment categories.
Costs
Schools in Minnesota vary in what they charge. But according to 2018-2019 National Center for Education Statistics (NCES) data, these were the average tuition and fees at four-year institutions in the state:
Public schools: $11,381 (in-state); $22,780 (out-of-state)
Private schools: $33,212
Costs may be lower at two-year colleges and technical schools.
The same NCES estimates show that students who lived on campus at Minnesota universities and colleges had average room and board costs as follows:
Public schools: $9,480
Private schools: $10,466
---
---
Trade School Accreditation
A school that is accredited has had its programs and operations reviewed and approved by an independent body. Accreditation by an agency recognized by the U.S. Department of Education signifies a school meets established quality standards. It also indicates that students who enroll at that school can be eligible to receive financial assistance from the federal government.
A regional or national body can grant accreditation. The regional accrediting agency for Minnesota is the Higher Learning Commission. Vocational and trade schools in Minnesota can also choose to seek accreditation from one or more national agencies, including:
Accrediting Council for Continuing Education & Training
Accrediting Commission of Career Schools and Colleges
Council on Occupational Education
In addition, private or for-profit schools operating in Minnesota must be licensed or registered by the Office of Higher Education.
Financial Aid for Minnesota Students
The Office of Higher Education administers several grants that can help state residents cover the cost of post-secondary education.
The Minnesota State Grant is the biggest program. Award amounts range from $100 to more than $12,000, depending on your level of need and the institution you attend. To qualify for the grant, you must be a Minnesota resident who has graduated from high school, has not completed a degree, and plans to attend an eligible university, college, or vocational school.
To apply for the grant and many other types of aid, complete the Free Application for Federal Student Aid (FAFSA). Undocumented students who are not eligible for federal aid can apply for state financial assistance by filling out the MN Dream Act application.
FAQs About Being a Student in Minnesota
How expensive is it to live off-campus in Minnesota?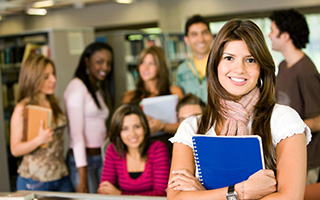 The overall cost of living in this state is slightly above the national average. In Minnesota, the median monthly rent on a studio apartment is $831, versus $934 nationally. And a one-bedroom unit rents for $902, compared to a median of $953 for the country as a whole.
What are the public transportation options?
The Minnesota Department of Transportation offers a clickable map you can use to locate public transit providers in your part of the state.
Students at participating universities, colleges, and vocational schools in the Minneapolis-St. Paul area can get a College Pass that allows for unlimited use of buses and trains for $165 per semester. And the transit systems in places like St. Cloud and Rochester are currently fare-free to limit contact between drivers and riders.
Are there any resources especially for adult learners?
Minnesota Adult Education helps Minnesota adult education students complete the education they started but didn't finish. This statewide system can help adult students learn English, earn additional high school credentials, and prepare for secondary education or employment.
---
Minnesota Schools
Sponsored Listings
8 Minnesota Locations
Blaine
Bloomington
Brooklyn Park/Maple Grove
Eagan
Lake Elmo/Woodbury
Mankato
Moorhead
St. Cloud
Law Enforcement
Law Enforcement Academics
Law Enforcement Skills
Medical Laboratory Technician
---
---
Industry Information
Notable sectors driving economic growth in Minnesota include health care, manufacturing, renewable energy, and more.
Fastest-Growing Industries
The sectors listed below are expected to have the fastest rates of employment growth from 2018 to 2028, according to the Minnesota Department of Employment and Economic Development (DEED):
Home health care services (56.1%): As a growing number of Minnesotans require assistance to stay healthy and independent in their homes, the demand for skilled professionals like home health aides, physical therapists, and dietitians will continue to rise.
Medical and diagnostic laboratories (37.2%): People with the expertise to conduct diagnostic imaging or analyze blood, urine, and tissue samples should see greater demand for their services.
Outpatient care centers (30.2%): Facilities that provide specialized care outside of a hospital setting are projected to increase staff need.
Educational support services (29.7%): Additional job openings are expected for professionals who contribute to the education system without providing direct instruction, such as exchange program administrators, educational consultants, and guidance counselors.
Pipeline transportation, other than for crude oil and natural gas (29.6%): Maintaining the flow of refined petroleum products (like gasoline) will require more skilled workers in the coming years.
Careers Related to the Industries Above
Average Annual Wages
Petroleum pump system operators

Guidance counselors

Medical lab techs

Substance abuse counselors

Home health aides
Other Key Industries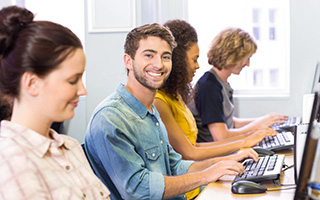 According to DEED, the following are a few other industries that are among the top contributors to the Minnesota economy:
Clean energy: Minnesota is one of the top states for installed solar and wind capacity. More than 3,000 residents have jobs in the wind energy sector alone. And solar energy employment has seen triple-digit growth over the past few years.
Financial services: With more than 5,200 banks and over 4,300 insurance firms, Minnesota is a major center for financial services. The insurance and finance industries are over 20 percent more concentrated here than in the nation overall.
Life sciences: Firms throughout Minnesota focus on research in stem cells, pharmaceuticals, bioinformatics, and more. Medical Alley, which runs between Rochester and Duluth, is home to more than 1,000 companies, including the world-renowned Mayo Clinic.
Manufacturing: This sector accounts for 40 percent of Minnesota jobs and the biggest share of GDP. Close to 8,300 companies are involved in making things like medical devices, aerospace components, agricultural equipment, and food products.
Technology: This state is home to more than 450 software companies as well as numerous data centers. Employment in the information technology and telecommunications industries grew 13 percent over a five-year period. And important technological innovations frequently happen here: Minnesota has more medical device patents per capita than any other state.
Careers Related to the Industries Above
Average Annual Wages
Financial services sales agents

Network administrators

Biochemists

CNC tool programmers

Wind turbine techs
Career Information
Minnesota residents can benefit from a growing number of good career opportunities in health care, insurance, business, technology, and more.
Job Growth
4.7% from 2018 to 2028
Job Openings
Yearly Average
Average Salary
(all occupations)
Population

Number of Employers

Key Industries
Clean energy, financial services, life sciences, manufacturing, technology
Sources
Minnesota Department of Employment and Economic Development
U.S. Bureau of Labor Statistics
U.S. Census Bureau
Fastest-Growing Careers
DEED projections show that the occupations below should see the most significant job growth rates from 2018 to 2028. Yearly wages are based on Minnesota-specific data from the Bureau of Labor Statistics (BLS).
Statisticians (32.7%): Use advanced quantitative methods to find useful patterns and insights in data. A master's degree is typically the minimum requirement, but some government positions are open to candidates with a bachelor's degree.
Average yearly wage: $91,000
Personal care aides (31.6%): Help injured or disabled clients with day-to-day activities like bathing, dressing, cooking, eating, and shopping. You must complete a training course through the Minnesota Department of Human Services and pass an online exam.
Average yearly wage: $28,320
Occupational therapy assistants (31.1%): Use various hands-on techniques to help people boost their ability to live or work independently. You must complete an approved associate degree program and pass a national exam to become licensed by the Minnesota Board of Occupational Therapy Practice.
Average yearly wage: $51,830
Actuaries (30.2%): Calculate the risk and financial impact of various potential events and help insurance companies set appropriate premium rates. A bachelor's degree is the usual requirement.
Average yearly wage: $111,150
Physician assistants (28.4%): Collaborate with a doctor to provide comprehensive patient care. Before you can become licensed by the Minnesota Board of Medical Practice, you need to complete an approved master's degree program and become nationally certified.
Average yearly wage: $119,240
Good-Paying Careers With the Most Yearly Job Openings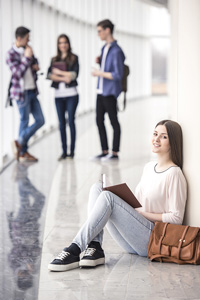 Numerous high-paying jobs become available across Minnesota every year. However, you will need training beyond high school to qualify for many of them. According to DEED projections and BLS wage estimates, these are some of the top examples:
Registered nurses (4,900 yearly openings): Provide care and comfort to medical patients in clinics, hospitals, nursing homes, and other settings. You'll need a license from the Minnesota Board of Nursing, which requires graduating from an approved program and passing a national exam.
Average yearly wage: $80,130
General and operations managers (4,670 yearly openings): Be in charge of coordinating the staff and day-to-day activities of a business or other organization. In addition to a bachelor's degree, it's important to have plenty of experience in your chosen industry.
Average yearly wage: $117,660
Business operations specialists (2,662 yearly openings): Help organizations with particular endeavors like selling goods or services online, preparing customs documents, conducting energy audits, managing security, or developing disaster recovery plans. A bachelor's degree is usually necessary.
Average yearly wage: $73,960
Accountants and auditors (2,611 yearly openings): Contribute to an organization's efficient running by maintaining financial records and ensuring that all documentation complies with relevant laws. You will need a bachelor's degree.
Average yearly wage: $73,590
Applications software developers (2,057 yearly openings): Design and create programs that let consumers carry out specific tasks on their devices. Many positions call for a bachelor's degree, but that isn't always strictly necessary.
Average yearly wage: $104,770
---
Trade School Training Can Open Many Doors
The skills-based programs at Minnesota trade schools are designed to help students prepare for opportunities in some of the state's top industries. Checking out the available options is a step worth taking.