---
---
5 Robust Vocational Sectors in Minnesota With Job Growth Opportunities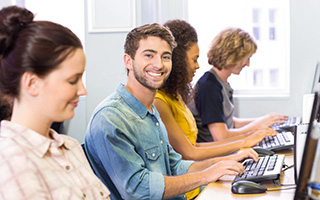 Minnesota technical colleges and trade schools offer several educational programs that help career seekers prepare to take advantage of growth in a variety of job sectors, which is likely to be high for years to come.
In fact, between 2016 and 2026, more than 3.6 million job openings could become available in the state, according to the Minnesota Department of Employment and Economic Development. And they won't just be in popular areas such as business, criminal justice, or personal services.
Here are a few additional sectors where you might encounter strong job growth:


1. Health Care
The Minnesota Department of Employment and Economic Development notes that employment within Minnesota's healthcare support sector is expected to increase by 17 percent from 2016 to 2026. Reasons for that projected growth include the state's rising population of seniors as well as major new projects within the sector.
For example, Minnesota is already home to many health care facilities, including the respected Mayo Clinic College of Medicine and Science campus located in Rochester, which employs more than 37,000 people. But the $5.6-billion development project called the Destination Medical Center (DMC) is projected to create up to 30,000 additional jobs in the state. The project is intended to make Minnesota a global medical destination. Visitors from all over the world are expected to travel to the state to take advantage of the advanced medical facilities being built as part of the DMC, driving growth not only in health care, but also in everything from construction (and related trades) to hospitality.
Some of the best colleges in Minnesota offer extensive varieties of programs in the health care field, providing training for occupations from front-line caregivers and assistants to behind-the-scenes health care managers, administrators, and office professionals.
2. Technology
To help meet demand for high-tech workers, the state needs a regular supply of qualified people like those graduating from Minnesota technical colleges.
The largest employers in this sector are data centers. About 7,000 people work in 480 data-processing and related establishments, which include web-hosting facilities and other businesses. Most are in the Minneapolis-St. Paul area. Other cities in Minnesota also benefit from jobs in the tech sector through a host of smaller companies.
Among the many programs available to students interested in high-tech careers are computer science, web programming, software development, and network systems administration.
3. Culinary Arts and Management
For graduates of culinary arts or culinary management programs, Minneapolis is home to thousands of four- and five-star restaurants in need of people who can prepare Italian, French, Middle Eastern, and German dishes with skill and flair.
Vocational colleges and trade schools in Minnesota offer many different programs, including not only culinary arts and management, but also more specialized training options in areas such as pastry and baking.
4. Hospitality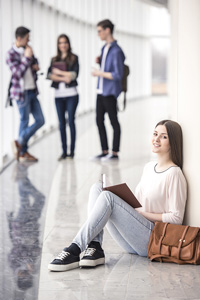 Hospitality jobs, including management positions, are also a hot commodity in the Twin Cities, with places like Minnehaha Park, the Salt Cave, and the Basilica of St. Mary attracting hundreds of thousands of tourists every year. Large resort hotels often search for graduates of Minnesota trade schools and colleges who have training in hospitality management. The sector is also expected to benefit from visitors who will come for the Destination Medical Center.
5. Creative Arts and Design
According to the Minnesota Department of Employment and Economic Development, more than 55,000 new jobs could become available between 2016 and 2026 in Minnesota's arts, entertainment, and recreation sector. And that's not counting the many creative individuals such as designers who contribute their professional services to a wide variety of different industries. For example, over that same period, over 6,600 job opportunities could open up for graphic designers, and more than 900 openings could become available for multimedia artists and animators. Plus, the employment of interior designers and web designers/developers could grow by four percent and eight percent, respectively.
---
Take Action Today
Find nearby training opportunities in Minnesota right now. Simply put your zip code into the search field below to find a school that can help you reach your goals!
---