---
---
3 Occupational Sectors in Massachusetts With Good Outlooks
Massachusetts isn't just the heart of New England; it's also a place where people can thrive in ways that truly matter. Opportunities are being created throughout the state—from major regions like Greater Boston, Middlesex County, and Worcester to cities in the western part of the state like Springfield and Chicopee. In fact, several different industries are generating new jobs, and those jobs are becoming available in places that are known for offering a high quality of life.
For instance, Massachusetts is a major player in the emerging clean energy industry, which already employs many skilled professionals in jobs related to solar, wind, biomass, and geothermal energy. The state is also an important hub for the financial services and life sciences sectors. And according to a report from the MassTech Collaborative, more than 158,000 people work in the region's diverse higher education sector.
Beyond those examples, some of the most promising career sectors may include the three below:
Job growth projections are for the decade between 2016 and 2026 and are based on employment projections from the Commonwealth of Massachusetts. Average annual wages are based on 2018 data from the Occupational Employment Statistics (OES) program.
1. Medical and Health Services
Like most other regions in America, Massachusetts has a large percentage of older residents who need increasing amounts of health care. Plus, this state has a law that gives every resident access to affordable health insurance, regardless of what happens with health care law at the federal level. And the MassTech Collaborative report notes that the health care industry is the largest recipient of venture capital funding in Massachusetts.
In addition, the state's population is expected to grow, modestly, by 5.3 percent between 2020 and 2035. All of those facts are why no other vocational sector has as many of Massachusetts' fastest-growing occupations as this one. For example, consider the job growth and average annual wages for the following vocations:
Physical therapist assistants—22 percent / $64,180
Massage therapists—19 percent / $53,750
Diagnostic medical sonographers—18 percent / $83,780
Occupational therapy assistants—18 percent / $62,530
Addiction counselors—18 percent / $47,880
Medical assistants—17 percent / $40,270
Phlebotomists—16 percent / $39,970
Registered nurses—13 percent / $92,140
Medical secretaries—13 percent / $43,450
Health information technicians—10 percent / $50,740
2. Information Technology
Innovation has played a big role in the Massachusetts economy for a very long time. And that's expected to continue. The MassTech Collaborative report says that, on a per-capita basis, the state produces the most STEM (science, technology, engineering, and math) graduates in America. They're involved in a large variety of areas, from digital health technologies, communications, and cloud computing to robotics, video games, defense, and nanotechnology. Collectively, they help account for hundreds of thousands of jobs.
Many new jobs are expected to be created in the technology sector for years to come, and additional opportunities could become available as older professionals retire. To get an idea of the types of occupations with expansion potential, look at the following examples, along with their anticipated job growth and average salaries:
Application software developers—26 percent / $109,130
Information security analysts—25 percent / $108,400
Web developers—11 percent / $84,300
Computer user support specialists—10 percent / $63,860
Computer network support specialists—7 percent / $84,230
Computer systems analysts—6 percent / $94,510
3. Skilled Trades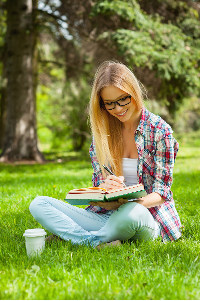 Massachusetts is home to several progressive manufacturing companies that continue to supply good jobs to skilled workers. And industries like construction, aviation, and automotive service also frequently generate compelling opportunities for skilled tradespeople in the state. Plus, many experienced people in the trades are expected to retire in the coming years, which could result in a lot of new job openings in hands-on vocations. For instance, check out the projected job growth and average yearly pay of the following skilled trades:
Diesel mechanics—12 percent / $59,310
Electricians—10 percent / $68,030
HVAC/R technicians—10 percent / $59,890
Industrial machinery mechanics—8 percent / $56,620
Auto body technicians—8 percent / $50,790
Millwrights—6 percent / $59,590
Commercial truck drivers—6 percent / $50,310
---
Follow Through on the Opportunity
With sought-after skills, you can take advantage of the great potential and create a highly satisfying life in Massachusetts. So take action right away. Quickly discover nearby technical colleges and trade schools in MA by entering your zip code into the convenient program finder below!
---