Colleges and Trade Schools in Massachusetts
By Publisher
| Published
| Last Updated
Trade schools in Massachusetts enable New Englanders like you to gain skills for reliable and good-paying vocations. Vocational training can help you prepare for a place in some of Massachusetts' most significant industries, including technology, health care, and more.
---
Education & Training in Massachusetts
Massachusetts offers plenty of options for higher education. Pursuing post-secondary training in this part of New England is a wise move for a variety of reasons.
Key Benefits of the Region for College Students
Increased chance of completion: Massachusetts has one of the highest college graduation rates of any state.
More potential for one-on-one attention: At both public and private post-secondary institutions in Massachusetts, the ratio of students to faculty members is lower than the national average.
Greater security: Massachusetts has the lowest rate of property crime in the country and ranks within the top 25 states with the lowest rates of violent crime.
Costs
Educational costs can differ depending on the school you attend and the program you choose. That said, here are the average tuition and fees for four-year schools in Massachusetts, based on National Center for Education Statistics (NCES) data from 2018-2019:
Public schools: $13,286 (in-state); $30,966 (out-of-state)
Private schools: $46,016
You may find that tuition and fees at two-year schools are lower than the above figures.
The same NCES data shows the average room and board costs at Massachusetts schools as follows:
Public schools: $13,501
Private schools: $15,732
---
---
Trade School Accreditation
Holding accreditation from a regional or national agency recognized by the U.S. Department of Education shows that a school has met established standards for quality. Each institution is regularly evaluated to ensure that those standards are maintained. Accreditation details are available on each school's website.
It's important to note that only students at accredited schools can participate in federal financial aid programs.
Trade schools in Massachusetts may be nationally accredited through agencies like the Accrediting Commission of Career Schools and Colleges (ACCSC). Plus, all private occupational schools must be licensed by the Division of Professional Licensure.
Community colleges and other post-secondary schools in the state can be regionally accredited by the New England Commission of Higher Education (NECHE).
Financial Aid for Massachusetts Students
The Office of Student Financial Assistance (OSFA) has details on more than a dozen grants and scholarships that can help qualifying Massachusetts students with their post-secondary expenses.
For example, the MASSGrant and MASSGrant Plus programs help cover tuition and fees for students who demonstrate financial need and enroll in approved institutions. MASSGrant can be used by full-time students at any public or private school authorized to provide certificates, diplomas, or degrees. MASSGrant Plus is available to both full-time and part-time students at public community colleges.
To be considered for grants, scholarships, and other forms of financial assistance, you must complete the Free Application for Federal Student Aid (FAFSA) every year. Different awards may have different application deadlines, so be sure to complete the form as early as you can.
FAQs About Being a Student in Massachusetts
How expensive are living costs in Massachusetts?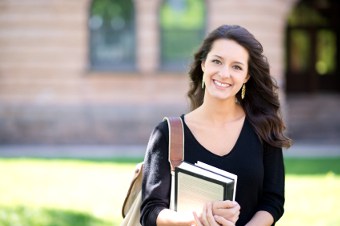 The overall cost of living here is higher than the national average. Median monthly rents for studio and one-bedroom apartments are $1,100 and $1,086, respectively.
What's the public transit situation like?
The Massachusetts Bay Transportation Authority (MBTA) operates a comprehensive network of bus, light rail, ferry, and subway services in the Boston area. In fact, Boston came in second overall on WalletHub's list of the U.S. cities with the best public transportation. And students at many universities and colleges in the area can take advantage of discounted semester passes.
In addition, 15 regional transit authorities (RTAs) offer transportation services throughout the rest of Massachusetts. Some RTAs, such as Worcester and Berkshire, offer reduced-rate passes for college students.
What other resources should Massachusetts students know about?
Massachusetts public libraries provide access to millions of books (both print and digital), historical documents, newspaper articles, and other resources that can help you in your studies. In most cases, holding a card for your local library allows you to borrow materials from any public library in Massachusetts.
Plus, the Kirstein Business Library & Innovation Center at the Boston Public Library offers online workshops on topics like writing cover letters and preparing for job interviews. You can even have your resume and cover letter reviewed for free.
You can also get help with career planning, resume writing, and interview preparation through your local MassHire Career Center.
---
Massachusetts Schools
Sponsored Listings
---
---
Massachusetts Industry Information
The Massachusetts economy comprises a diverse mix of sectors that rely on the skills and expertise of all kinds of different workers.
Fastest-Growing Industries
Over the 2018-to-2028 period, projections from the Commonwealth of Massachusetts Department of Unemployment Assistance show that the following industries should experience the greatest employment growth:
Other information services (33.9%): Establishments that supply, store, retrieve, or provide access to information through things like libraries, web portals, archives, and syndicates are expected to require more staff in the years ahead.
Performing arts, spectator sports, and related industries (21%): This growing subsector encompasses a wide range of workers who organize, produce, promote, or perform in live events on stages or in stadiums.
Non-store retailers (18.6%): Companies that offer goods for sale through websites, infomercials, vending machines, catalogs, and door-to-door sales are expected to have more openings.
Amusement, gambling, and recreation industries (15.3%): The ongoing demand to help people enjoy their leisure time will likely generate more employment opportunities in Massachusetts' casinos, arcades, recreation centers, marinas, and theme parks.
Beverage and tobacco product manufacturing (11.9%): Workers with the skills to contribute to the process of making things like beer, wine, soft drinks, bottled water, cigarettes, or cigars could see increased demand for their abilities.
Careers Related to the Industries Above
Average Annual Wages
Industrial production managers

Editors

Producers

Heavy truck drivers

Gambling dealers
Other Key Industries in Massachusetts
A number of other industries play a crucial role in moving the Massachusetts economy forward. Some notable examples include:
Clean energy: The Commonwealth of Massachusetts is home to 7,380 clean energy companies that collectively employ close to 112,000 people, according to the Massachusetts Clean Energy Center. There are more such workers per capita here than in all but one other state.
Financial services: A report from Mass Insight Global Partnerships indicates that more than 174,000 people work in banking, insurance, and asset management throughout Massachusetts. Fidelity Investments, Liberty Mutual, LPL Financial, and MassMutual are all headquartered here.
Health care: A MassTech Collaborative report notes that the health care industry is the largest recipient of venture capital funding in Massachusetts. According to the Department of Unemployment Assistance, this massive sector is expected to employ more than 530,000 residents by 2028.
Information technology: According to a CompTIA report, Massachusetts has the highest concentration of tech workers of any state in the country. More than 11,500 tech jobs were added between 2018 and 2019 alone.
Life sciences and biotechnology: Massachusetts is a major hub for life science and biotech research and development. According to the Massachusetts Biotechnology Council (MassBio), the Commonwealth's biopharma industry-supported close to 80,000 jobs in 2019, an increase of more than seven percent over the previous year.
Careers Related to the Industries Above
Average Annual Wages
Financial advisors

Software developers

Insurance underwriters

Microbiologists

Physical therapist assistants
Career Information
Many of the best career opportunities in Massachusetts can be found in the technology, renewable energy, health care, and finance sectors.
Job Growth
2.9% from 2018 to 2028
Job Openings
Yearly Average
Average Salary
(all occupations)
Population

Number of Employers

Key Industries
Clean energy, financial services, health care, information technology, life sciences, and biotechnology
Sources
Commonwealth of Massachusetts Department of Unemployment Assistance
U.S. Bureau of Labor Statistics
U.S. Census Bureau
Fastest-Growing Careers in Massachusetts
Based on projections from the Commonwealth's Department of Unemployment Assistance, the occupations below should expand the fastest between 2018 and 2028. Wages reflect Bureau of Labor Statistics (BLS) estimates for Massachusetts.
Solar photovoltaic installers (38.3%): Install and maintain the panels that collect energy from the sun to produce electricity. While you can get started with just a high school diploma, many employers like to hire candidates who are certified through the North American Board of Certified Energy Practitioners (NABCEP).
Average yearly wage: $53,180
Statisticians (31.3%): Gather and analyze data to find meaningful insights and help organizations make informed decisions. Many positions call for a master's degree.
Average yearly wage: $119,620
Information security analysts (29.4%): Develop and implement measures to keep an organization's computer systems safe and mitigate the fallout of disasters or security breaches. A bachelor's degree is typically required.
Average yearly wage: $106,550
Forest fire inspectors and prevention specialists (26.4%): Look for fire hazards in forested areas, enforce applicable regulations, and recommend measures to keep fires from occurring. You'll need some experience as a firefighter, and you may want to get the voluntary Fire Prevention Officer credential through the Massachusetts State Fire Marshall.
Average yearly wage: $56,270
Operations research analysts (23.8%): Study how an organization operates and use quantitative methods to figure out the most effective way to solve practical problems. A bachelor's degree is the minimum requirement, but a master's degree may serve you better.
Average yearly wage: $90,960
Good-Paying Careers With the Most Yearly Job Openings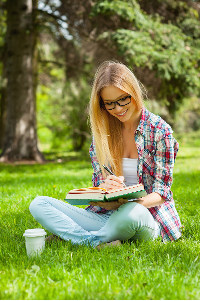 With training beyond high school, you can become ready to go after one of the thousands of good-paying jobs that open up in Massachusetts every year. Have a look at a few of the top examples, based on state projections and BLS wage data:
General and operations managers (8,218 yearly openings): Be responsible for coordinating and overseeing a business or other organization's day-to-day functions. Most managers at this level have bachelor's degrees and several years of experience in their respective industries.
Average yearly wage: $137,870
Registered nurses (5,715 yearly openings): Support the improved health and well-being of medical patients in a huge variety of settings. Becoming licensed by the Board of Registration in Nursing requires graduating from an approved program and passing a national exam.
Average yearly wage: $93,160
Accountants and auditors (3,852 yearly openings): Track an organization's revenues and expenses, prepare financial records, and make sure everything is done in compliance with government regulations. A bachelor's degree can get you started.
Average yearly wage: $83,800
Management analysts (3,625 yearly openings): Collect data on an organization's processes to develop strategies to boost profitability and efficiency. You will need a degree at the bachelor's level or higher.
Average yearly wage: $110,390
Financial managers (3,424 yearly openings): Take charge of an organization's financial activities and suggest ways to increase revenues and keep expenses down. Most of these managers have bachelor's degrees or MBAs.
Average yearly wage: $153,650
---
Skills-Driven Training for New Opportunities
You want to learn valuable new skills and build a rewarding future in this forward-moving state. Check out the career-directed programs at colleges and trade schools in Massachusetts.