---
---
8 Key Industries to Consider While Exploring Maryland Trade Schools & Colleges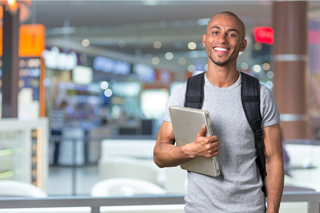 Maryland's employment sector is as diverse as its geography, which extends from beautiful Atlantic Ocean beaches all the way to the tops of the majestic Appalachian Mountains. Whether you reside in a larger city like Baltimore, Columbia, or Glen Burnie or one of the smaller towns like Beltsville, Hanover, or Woodlawn, there are many career possibilities to consider.
And it is no wonder that so many people are proud to call Maryland home. The state is a wonderful place to live and learn. Most Marylanders know that even though the state is small, its accomplishments are big. Just consider some of the achievements that make Maryland so great:
Maryland offers something for everyone. The state has a deep history that is reflected in the arts, culture, and music scenes. Foodies are impressed with the culinary experiences—from the ocean to the mountains—that include several microbreweries and wineries. There are outdoor adventures almost everywhere you turn whether you love kayaking, hiking, skiing, or anything in between. And sports enthusiasts are rarely bored with events that include professional baseball, football, basketball, hockey, soccer, tennis, golf, and even sailing regattas.
You can benefit from the state's diverse economic landscape that can provide opportunities in everything from health care and social assistance to scientific and technical services to leisure and hospitality to professional and business services. You have many options to consider.
So we know why you love it here. And we know why you are looking at Maryland colleges and trade schools. But you may be trying to decide on a focus for your studies. How can you possibly choose which occupational field to join? Well, we are here to help you with that decision. Below you can discover eight key industries that you may want to consider preparing for while attending a Maryland trade school or college.
Employment projections are based on information from the Maryland Department of Labor.
1. Health Care and Social Assistance
Thanks to factors such as an aging population, health care professionals in Maryland should see a growing demand for their services. Between 2016 and 2026, employment in health care and social assistance is expected to grow by 17 percent, which amounts to more than 63,000 new jobs.
So if you are thinking of joining Maryland's health care workforce, it could easily be argued that now is the time to do it. Just take a look at some of these projected job-opening totals for the 10-year period from 2016 to 2026:
Nursing, psychiatric, and home health aides and assistants—57,015
Registered nurses—33,351
Counselors, social workers, and other community and social service specialists—44,307
Medical assistants—16,168
Licensed practical nurses—10,860
Medical and health services managers—8,656
Medical and clinical lab technologists and technicians—7,116
Pharmacy technicians—6,249
2. Business and Professional Services
With its proximity to the Eastern seaboard, access to major ports, rail lines, and highways, and ideal location next door to hubs like Washington, D.C. and Philadelphia, it's clear that Maryland is open for business. In fact, the U.S. Department of Commerce Foundation ranked Maryland the top state in the country for entrepreneurship and innovation three years in a row. And all of the major industries throughout the state—some of which are mentioned here—require business professionals.
It is projected that, from 2016 to 2026, a huge number of business professionals will be needed in all sectors. Just take a look at the occupations below and their estimated number of job openings during that time frame:
Business operations specialists—105,149
Administrative assistants (excludes executive, legal, and medical)—69,745
Financial clerks—62,420
Customer service representatives—61,833
General and operations managers—43,129
Office and administrative support supervisors—38,136
Bookkeeping, accounting, and auditing clerks—30,232
Retail supervisors—29,767
Accountants and auditors—26,927
Operations specialties managers—26,796
Wholesale and manufacturing sales representatives—23,366
Management analysts—17,206
Human resources specialists—11,319
Advertising, marketing, promotions, public relations, and sales managers—9,397
Financial managers—8,607
3. Information Technology
Maryland consistently ranks among the leaders in the State Technology and Science Index produced by the Milken Institute. The index examines every U.S. state's technology and science capabilities and their effect on economic development. Considerations include research and development, entrepreneurial infrastructure, and the technology and science workforce. One key highlight from the index is that Maryland has the highest concentration of information science experts in the country.
According to MDOC, Maryland is also proud to have more than 35 new-business incubators that focus on technology companies. And in 2015, the state ranked first in academic research and development intensity, high-tech share of all businesses, and STEM (science, technology, engineering, and math) job concentration. Additionally, Baltimore ranked second for hot tech startup cities in the U.S.
It's easy to see that Maryland is a great place to begin a technology career. MDOC says that there are more than 11,800 IT businesses employing 116,000 workers in areas like electronics, engineering, information security analysis, and software development. And the annual average salary in the IT industry is $108,960. Many of the best positions can be found in areas related to computer systems design and related services, research and development, and telecommunications.
Check out some of the leading IT positions and the number of job openings that are estimated to become available between 2016 and 2026:
Software developers—21,060
Computer systems analysts—10,670
Network and computer systems administrators—9,305
Computer user support specialists—8,761
Computer and information systems managers—7,185
Computer network architects—3,942
Database administrators—2,570
4. Military
In Maryland, you can find a wide array of military installations and major commands that cover everything from training and cybersecurity to soldier rehabilitation and research and development. Maryland has the country's largest military medical center and is home to Air Force One. It also features over 9,000 aerospace and defense businesses as well as 78 federal laboratories, according to MDOC.
Many diverse positions are available that intersect with other industries ranging from business and health care to criminal justice and IT. Have a look at some of the military-support positions below and the number of job openings that are expected to open up from 2016 to 2026:
Material recording, scheduling, dispatching, and distributing workers—83,335
Security guards—41,325
Nursing assistants—38,948
General maintenance and repair workers—21,862
Installation, maintenance, and repair supervisors—8,404
Police and sheriff's patrol officers—8,353
Purchasing agents and managers—7,100
HVAC mechanics and installers—6,072
Logisticians—4,562
Human resources assistants—4,449
Marine engineers and naval architects—386
5. Manufacturing
Maryland is considered an ideal state for manufacturing due to several factors, including its location in one of the busiest corridors in the nation. Manufacturers have access to a deep-water port, four foreign trade zones, four international airports, five major highways, and two rail lines. According to MDOC, about 60 percent of Maryland's manufacturers are considered advanced, meaning that they produce high-tech products like electronics, aeronautics, software, and aircraft engines.
MDOC also says that there are around 4,000 manufacturing businesses supporting almost 105,000 jobs in which the annual salary is $78,400, on average. A large number of positions can be found in the areas of computer and electronic, food, chemical, plastic and rubber, and fabricated-metal product manufacturing. And many occupations are expecting a large number of openings during the 2016-to-2026 period. Check out a few of these examples:
Food processing workers—13,953
Assemblers and fabricators—13,536
Metal and plastic workers—10,531
Electronics engineers—3,644
Mechanical engineers—3,460
Electrical engineers—3,177
Industrial machinery mechanics—3,004
Sheet metal workers—2,687
Industrial engineers—1,827
Structural metal fabricators and fitters—716
CNC machine operators and programmers—628
6. Industrial and Green Energy
Coal, hydro, natural gas, nuclear, solar, wind, geothermal, and biomass companies make up most of the energy sector in Maryland. The U.S. Energy Information Administration reports that the majority of the state's electricity is generated from coal and nuclear power. However, the state's dependency on fossil fuel energy sources has been declining over time while electricity generation from renewable sources has been increasing.
Looking at solar energy alone, there are almost 300 solar companies employing over 4,500 people across the state, according to information from the Solar Energy Industries Association. Even corporations are getting on board, and several large international retailers located throughout the state have converted to solar energy.
The emerging renewable energy sector is partially a result of the government's requirement that at least 50 percent of the state's energy must come from renewable sources by 2030. That being said, traditional energy sources still have an important role. MDOC notes that there are more than 1,200 energy businesses employing more than 38,000 people across the state. And the industry pays an average annual salary of $87,610.
Some of the top positions in the Maryland energy sector can be found in the areas of waste management and mediation, electric and gas power generation, transmission, and distribution, environmental quality program administration, and utilities regulation and administration. Take a look at some of the key occupations within energy companies and the number of positions that are expected to become available between 2016 and 2026:
Plant and systems operators—3,645
Environmental scientists and specialists—1,763
Electrical power line installers and repairers—1,645
Commercial and industrial electrical and electronics equipment repairers—1,180
Environmental engineers—863
Nuclear engineers—461
Environmental engineering technicians—324
7. Aerospace and Defense
The aerospace and defense industry in Maryland is a major economic engine for the state, and it relies on a highly skilled workforce. Maryland houses 15 of the top 20 aerospace companies in the country, according to MDOC. The aerospace and defense workforce is largely comprised of engineers, scientists, and technicians, but many other positions exist as well.
MDOC notes that there are 9,500 aerospace and defense companies across the state that collectively employ more than 134,000 people in sub-sectors like cybersecurity, robotics, and space exploration. Some of the top positions can be found in areas related to computer systems design and related services, national security, and research and development. And the average annual salary within the industry is $114,520.
Occupational growth is anticipated across the industry. Below are a few examples of jobs related to aerospace and defense and the estimated number of openings that should become available between 2016 and 2026:
Electrical and electronic equipment mechanics, installers, and repairers—11,840
Computer programmers—4,079
Electrical and electronic engineering technicians—3,678
Aircraft mechanics and service technicians—2,029
Aerospace engineers—1,904
Aerospace engineering and operating technicians—423
8. Biotechnology and Life Sciences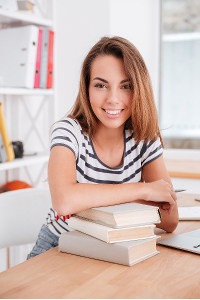 Maryland has one of the largest life sciences clusters in the nation. MDOC says that the state is home to the U.S. Food and Drug Administration (FDA) as well as many academic, medical, and research institutions that have made huge contributions to the biotechnology and life sciences field. Maryland was the first state to map the human genome, it has a databank that collects all known DNA sequences, and it maintains the Human Gene Map. It was also the first state to develop an approved rapid test for Ebola and is the world's largest producer of adult stem cells.
So you can see that Maryland's contributions to the biotechnology field have been many. And this has been due to the state's higher education resources, state-of-the-art specialized facilities, funding programs, and tax incentives that have been designed to foster innovation and growth throughout the biotech and life sciences sector.
According to MDOC, there are thousands of biotech and life sciences companies in Maryland that together employ more than 40,000 people. And it is anticipated that the biotech sector will be experiencing substantial growth in the coming years. Check out a few of the more common occupations and the number of job openings that are expected to become available from 2016 to 2026:
Chemists—2,797
Biological technicians—2,771
Operations research analysts—2,024
Chemical equipment operators and tenders—1,079
Chemical technicians—959
Biomedical engineers—476
Materials engineers—533
---
A Better Career Outlook Starts Here
Trade schools and colleges in Maryland can help you capitalize on many of the wonderful opportunities that this state has to offer. Take a moment right now to turn your ambition into action by finding a school that can begin leading you toward achieving your dreams. Enter your zip code into the simple search tool below to view a list of programs that are available in your area!
---