Iowa Trade Schools, Colleges, & Universities
By Publisher
| Last Updated
Colleges and trade schools in Iowa help students develop employment-ready skills for fast-growing occupations. And by getting your post-secondary education in this state, you can take advantage of the region's excellent affordability and other student-friendly features.
---
Education & Training
Students at colleges and trade schools in Iowa can develop valuable career-related skills and enjoy a number of distinctive advantages.
Key Benefits of the Region for College Students
Affordability: When U.S. News and World Report compared median housing prices with median family incomes and mortgage rates, Iowa emerged as the most affordable state.
Greater likelihood of staying on track: Iowa has the seventh-highest completion rate for college students.
Security: Iowa ranks among the top 16 states that have the lowest rates of property and violent crime.
Costs
Many variables can affect the cost of your education, such as what school you attend and what program you take. According to National Center for Education Statistics (NCES) data from 2017-2018, these were the average tuition and fees at four-year colleges and universities in Iowa:
Public schools: $8,766 (in-state); $26,214 (out-of-state)
Private schools: $27,991
Tuition and fees at two-year schools may be lower than the above figures.
When it comes to room and board, the same NCES data shows the average costs as follows:
Public schools: $9,660
Private schools: $9,389
Financial Aid in Iowa
Federal Student Aid
Postsecondary students in Iowa should begin their quest for financial aid by filling out the Free Application for Federal Student Aid (FAFSA). This single application will check your eligibility for federal loans, grants, repayment and work/study programs, scholarships, and other benefits available through the US government. Your FAFSA may also be used to determine your eligibility for state- and school-level student aid programs.
State Financial Aid
State government agency Iowa College Aid lists the following funding options available through the state:
All Iowa Opportunity Scholarship

Amount varies per year; the maximum for the 2020-21 year was $4,644
Future Ready Iowa Last-Dollar Scholarship

Award amount based on need
Health Care Loan Repayment Program

Pays up to $6,000 or 20% of the student's outstanding loans
Health Professional Recruitment Program

Provides up to $12,500 for a max of four years
Iowa National Guard Service Scholarship

Pays 100% of tuition for eligible students
Iowa Tuition Grant

Covers tuition fees to a maximum of 100%
Kibbie Grant (Iowa Skilled Workforce Shortage Tuition Grant)

Maximum amount is half of eligible students' tuition and fees for up to two years
Rural Iowa Primary Care Loan Repayment Program

Award maximum is $200,000 paid in increments
Rural Iowa Veterinarian Loan Repayment Program

Provides up to $60,000 paid in increments
Teach Iowa Scholar Program

Pays up to $4,000/year, for a maximum of five years
School Aid and Private Funding
Many universities, colleges, and trade schools offer their own financial aid, including loans and awards. The school you are interested in, or have already chosen to attend, should have staff who can guide you in determining what loans, awards, and programs you're eligible for. It's still imperative that you fill out your FAFSA first; your results may be required to see what you qualify for. It's also smart to request information online from schools you're interested in so that you can get your questions answered directly and quickly.
Additional financial aid is available from private sources, including organizations and businesses. A candidate's eligibility can hinge on various criteria, including their major, GPA, ethnicity, financial need, and other unique factors. Getting in touch with an academic or financial aid counselor at a school you are interested in will allow you to decide which options you should pursue.
---
---
FAQs About Being a Student in Iowa
What are living costs like in Iowa?
The overall cost of living in Iowa is lower than the national average. Median monthly rent is $568 for a studio apartment and $620 for a one-bedroom unit. Those figures are more than 34 percent lower than the comparable national medians.
How do students typically get around?
Most people rely on private vehicles, but traffic usually isn't too much of a problem. The average commute time in Iowa is significantly lower than the national average. As an alternative, the state has 35 different public transit systems that make it easier to get where you need to go.
Are there other resources I should know about?
The State Library of Iowa offers free digital access to journals, databases, and other resources that can be useful for post-secondary students. The site is publicly available, but some resources require you to verify that you are a patron at your local library.
Iowa State Authorization and Accreditation
State Authorization
Iowa College Aid is the agency that handles the authorization of postsecondary schools in the state, including those with physical campuses in Iowa and those that offer online programs from other locations. Schools need to meet specific criteria to be authorized, and the requirements and standards differ for public/private and non-profit/for-profit institutions.
Iowa is also a member of the State Authorization Reciprocity Agreement (SARA), which sets national standards for distance education so that member states can offer quality online programs in other member states. Iowa College Aid oversees the participation of postsecondary schools in SARA.
Accreditation
Accreditation confirms the quality of a postsecondary school or program and is generally required to qualify for grants, scholarships, and financial aid. As a current or potential student, it is essential to understand what accreditation is, who provides it, how it impacts your training, and why it's important. Accreditation can be granted from different sources depending on factors like location, program type and institution. This article explains accreditation in more detail.
---
Iowa Schools
Sponsored Listings
---
---
Industry Information
Iowa might be known for its farms, but its industry base extends far beyond agriculture. The state also supports thousands of good jobs in manufacturing, finance, and other sectors.
Fastest-Growing Industries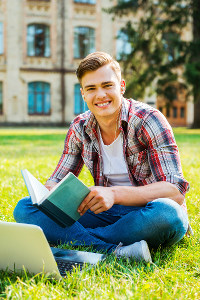 The following industries are expected to experience the most rapid rates of job growth over the decade between 2018 and 2028, according to Iowa Workforce Development data:
Support activities for agriculture (36.2%): Workers with the skills to assist with soil preparation, planting, and harvesting tasks will likely see great demand for their services in the years ahead.
Other information services (35.8%): Enabling access to information through libraries, archives, and web portals is expected to generate a growing number of opportunities in the state.
Ambulatory health care services (26.7%): Job openings should continue to multiply for a wide variety of medical professionals who provide same-day services for Iowans outside of a hospital setting.
Management of companies and enterprises (25.1%): The trend toward entrusting administrative and strategic planning functions to an outside firm will boost demand for people with the relevant abilities.
Warehousing and storage (23.3%): This expanding sub-sector will continue to need workers to carry out tasks related to storing merchandise and goods in a safe and secure way.
Careers Related to the Industries Above
Average Annual Wages
Administrative support managers

Occupational therapy assistants

Librarians

Industrial truck operators

Agricultural equipment operators
Other Key Industries
Listed below are a few other sectors that are prominent in the state, according to the Iowa Economic Development Authority:
Advanced manufacturing: With annual revenues of $29 billion (three times more than agriculture), this is the biggest industry in Iowa. The state is home to more than 6,000 manufacturing firms that collectively employ close to 216,000 residents. They produce a wide range of goods, including construction and agricultural equipment and components for medical devices and aerospace products.
Bioscience: Iowa is a major center for research and development in areas such as animal health, pharmaceuticals, crop genetics, and biofuels. Employment in this sector grew by eight percent in one seven-year period and is poised for further expansion.
Insurance and financial services: Home to more than 6,400 finance and insurance companies, Iowa has one of the highest concentrations of related professionals in the country. In fact, the banking and financial services industry experienced a 19-percent increase in employment between 2003 and 2018. Actuaries, loan officers, and financial examiners can find good opportunities here.
Careers Related to the Industries Above
Average Annual Wages
Financial managers

Soil and plant scientists

Loan officers

CNC machine tool programmers

Biological technicians
Career Information
Across Iowa, some of the most rapidly expanding occupations are related to insurance, information technology, and clean energy. But plenty of high-paying opportunities are also projected to become available in sectors like business, education, and health care.
Job Growth
8% from 2016 to 2026
Job Openings
Yearly Average
Average Salary
(all occupations)
Population

Number of Employers

Key Industries
Advanced manufacturing, agriculture, bioscience, insurance and financial services
Sources
Iowa Workforce Development
U.S. Bureau of Labor Statistics
U.S. Census Bureau
Iowa Economic Development Authority
Fastest-Growing Careers
Between 2016 and 2026, the highest rates of job growth are expected to occur in the following occupations, according to Iowa Workforce Development projections. Yearly wages are drawn from 2019 Bureau of Labor Statistics (BLS) data for Iowa.
Wind turbine service technicians (78%): Set up and maintain the turbines that harness wind power to generate electricity. You can get into this field with a certificate in wind energy technology.
Average yearly wage: $57,510
Operations research analysts (39%): Use data analysis and mathematical problem solving to help organizations overcome business challenges and make better decisions. A degree in an area like math, engineering, or computer science is typically required.
Average yearly wage: $82,440
Statisticians (34%): Collect and analyze data for government agencies, health care companies, academic institutions, and other organizations. A master's degree is the usual requirement, but a bachelor's is enough for some positions.
Average yearly wage: $70,220
Information security analysts (34%): Develop policies and procedures to safeguard an organization's data and recover from security breaches and other disasters. You'll need a bachelor's degree as well as related industry experience.
Average yearly wage: $87,080
Actuaries (33%): Use numerical analysis to calculate risks and help insurance companies set appropriate premiums. A bachelor's degree is required, and most employers look for candidates with professional certification.
Average yearly wage: $111,360
Good-Paying Careers With the Most Yearly Job Openings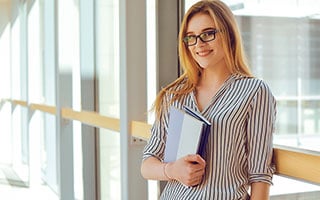 Post-secondary training can enable you to go after one of the many well-paying positions that open up each year in Iowa. The following are a few examples of occupations with a large number of projected openings over the 2016-to-2026 period, according to Iowa Workforce Development data. Wage figures are from the BLS.
Registered nurses (2,270 yearly openings): Provide essential care and support to medical patients in a wide range of settings. Becoming licensed in Iowa requires completing an approved nursing program and passing a national exam.
Average yearly wage: $60,590
Elementary school teachers (1,715 yearly openings): Help students in the early grades develop foundational knowledge in a wide variety of subjects. You'll need to complete a bachelor's degree and pass specific tests in order to qualify for an Iowa teaching license.
Average yearly wage: $53,950
Accountants and auditors (1,395 yearly openings): Maintain an organization's financial records and make sure they comply with all applicable regulations. You'll generally need a bachelor's degree for these roles.
Average yearly wage: $69,480
Secondary school teachers (1,095 yearly openings): Help Iowa's teenagers expand their academic skills and prepare for life beyond high school. To obtain the necessary state license, you must complete a bachelor's degree and pass specific tests on subject content and teaching principles.
Average yearly wage: $56,570
General and operations managers (1,080 yearly openings): Direct an organization's progress by coordinating and overseeing its daily functions. Industry experience is important, and you will probably need a bachelor's degree.
Average yearly wage: $99,740
---
Vocational Training Can Lead to New Opportunities
With streamlined programs built around getting students workforce-ready, colleges and trade schools in Iowa can help adults like you expand their career potential.