Colleges & Trade Schools in Florida
By Publisher
| Published
| Last Updated
Colleges and trade schools in Florida give students like you the chance to gain market-ready skills for a variety of rapidly expanding industries and occupations. Health care, business, and technology are just a few of the best examples. Plus, completing your studies here may be more affordable than other places while allowing you to be close to hundreds of thousands of potential employers.
---
Education & Training in Florida
Students at Florida trade schools and career colleges have the opportunity to boost their professional potential and enjoy some important advantages.
Key Benefits of the Region for College Students
Affordable schooling: Florida ranks seventh in the nation for states with the lowest student debt load among graduates.
Abundance of choice: Florida has more degree-granting institutions than all but four other states.
Proximity to major employers: Many large companies have their corporate headquarters in Florida, including 17 firms on the Fortune 500 list. That may improve your chances of landing a good job after graduation or finding an internship while you're still in school.
Costs
Many different variables can have an impact on the cost of your education. That said, below are the average tuition and fees at four-year universities and colleges in Florida, according to National Center for Education Statistics (NCES) data from 2017-2018:
Public schools: $4,455 (in-state); $18,241 (out-of-state)
Private schools: $25,531
At two-year schools, tuition and fees may be less.
Based on the same NCES data, the average cost of room and board at Florida institutions is as follows:
Public schools: $10,441
Private schools: $11,804
Financial Aid in Florida
Federal Financial Aid
The U.S. government offers a variety of options for federal student aid, including scholarships, grants, loans, and work-study programs. The Free Application for Federal Student Aid (FAFSA) determines which forms of aid are available to you and in what amounts. Completing the FAFSA should be one of the first steps you take in your search for funding. Your application results may also be required by Iowa postsecondary schools, the state government, and private lenders and donors.
State Financial Aid
The state of Florida offers some good options for funding your education, partially or fully. The Florida Financial Aid Application (FFAA) is facilitated by the Office of Student Financial Assistance (OSFA). It will determine your eligibility for grants, scholarships, and other programs that assist in covering or offsetting school costs.
Here are the grant and scholarship programs offered through the state of Florida, according to OSFA:
Benacquisto Scholarship Program

Pays 100% of the recipient's cost of attendance for up to five years minus funds received through the National Merit Scholar award (required for this scholarship)
Bright Futures Scholarship

Covers up to 100% of tuition and fees for up to five years after high school graduation
Effective Access to Student Education

Award amount varies and is determined annually
First Generation Matching Grant (FGMG)

Awards are need-based and calculated on an individual basis by the postsecondary school attended
Florida Farmworker Student Scholarship

Pays for up to 100% of the credit hours required to complete an eligible certificate or degree program
Florida Student Assistance Grant

Award amounts are based on financial need; the minimum award is $200, and the maximum is decided annually
Florida Work Experience Program

Need-based award determined by the student's school
Honorably Discharged Graduate Assistance Program

Pays for eligible veterans' living expenses during school breaks; the maximum amount is $50/day for up to 20 days of the academic year
José MartÍ Scholarship Challenge Grant

Annual award amount is $2,000 and is need-based
Mary McLeod Bethune Scholarship

Award amount is set annually and varies
Minority Teacher Education Scholarship

Award amount is chosen annually and varies
Ocoee Scholarship Program

Provides up to $6,100 per year to recipients
Rosewood Family Scholarship

Awards up to $6,100 to cover tuition and fees and is eligible to be renewed for a max of eight semesters or the completion of an undergraduate degree
Scholarships for Children and Spouses of Deceased or Disabled Veterans

Can pay for up to 110% of the credit hours required for a qualifying certificate or degree program
Private and Institutional Aid
Many postsecondary schools offer financial aid, and some offer very generous awards like paying the cost of your entire program. You can ask an academic rep or advisor what assistance you're eligible for and how to apply. They can also assist in finding school funding opportunities from private sources.
Scholarships and grants are also available at local and national levels and can be based on a huge range of factors. Criteria can include academic performance, athletic achievement, program major, sexual orientation, gender expression, ethnicity, disability status, and much more individualized qualifications. Consider the things that might set you apart in some way from most of the population; this could include disadvantages and/or outstanding abilities. Doing a bit of your own research and getting in touch with a financial aid advisor is a great way to get started.
---
---
FAQs About Being a Student in Florida
How high is the cost of living in Florida?
The cost of living in the Sunshine State is a bit lower than the U.S. average. Renting a studio apartment costs $1,002 per month, on a median basis, while a one-bedroom unit will run you about $1,040.
What's the deal with transportation?
Private vehicles are the most popular way of getting around. The average commute time in Florida is a little higher than the national average.
However, the state also has a network of bus and rail options to help you get where you need to go. What's more, college students can qualify for discounted (and in some cases, free) transit passes in many areas, including Broward County, Miami-Dade County, Pasco County, and Tallahassee.
Bike share programs also offer an affordable and convenient way to get around. Such programs are available in areas like Tampa, Orlando, Fort Lauderdale, and Miami.
Are there any resources that could help with my educational costs?
Yes. In addition to the multitude of options for federal financial aid, Florida residents may qualify for a variety of grants and scholarships at the state level that can help cover the cost of their post-secondary training.
Florida State Authorization and Accreditation
State Authorization
Florida is a member of the State Authorization Reciprocity Agreement (SARA), which ensures common standards for distance education among other member states. This allows schools to offer online programs in other states without the concern that the program content and quality would differ. The Florida Commission for Independent Education oversees the authorization process.
Accreditation
When it comes to choosing a program and school, accreditation is one of the most important indicators of quality and legitimacy. Institutional or programmatic accreditation is also generally required for financial aid. Accrediting bodies vary a lot, so it's recommended that you learn more about accreditation so you're well-prepared to look for the right school.
---
Florida Schools
Sponsored Listings
---
---
Industry Information
Florida boasts one of the country's largest economies, with a diverse range of industries that support a huge number of good jobs.
Fastest-Growing Industries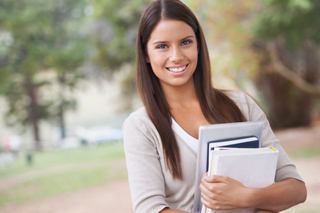 According to the Florida Department of Economic Opportunity (DEO), the fastest rates of job growth between 2019 and 2027 are expected to occur in the following industries:
Ambulatory health care services (19.4%): The ongoing need to care for the health of Floridians should generate more and more opportunities for a huge range of medical professionals who provide non-hospital-based services.
Social assistance (14.9%): Demand is expected to grow for specialists with the skills to help people cope with challenges like addiction, unemployment, and mental health issues.
Educational services (14.4%): The state is experiencing an increasing need for teachers and instructors who can help students develop a mastery of different subjects and abilities necessary for thriving.
Company and enterprise management (14.1%): As more companies streamline operations by entrusting administrative and decision-making functions to a centralized office, opportunities should grow for those with the relevant expertise.
Professional, scientific, and technical services (13.8%): This expanding sector includes professionals who specialize in areas like accounting, law, engineering, and more.
Careers Related to the Industries Above
Average Annual Wages
Financial managers

Lawyers

Physical therapist assistants

Secondary school teachers

Health care social workers
Other Key Industries
A number of other sectors make important economic contributions to the state. Here are a few examples noted by Enterprise Florida:
Aviation and aerospace: Florida is home to two spaceports and more than 2,300 aviation and aerospace companies that collectively generate $6.8 billion in exports every year. Already, close to 100,000 people work in this sector. And engineers, pilots, and CNC machinists will likely see greater demand for their services in the years ahead.
Defense and homeland security: This state consistently places among the top five in the U.S. in terms of defense contract awards. Nearly 18,000 companies across Florida specialize in areas like missile defense systems, aircraft components, military flight training, biometrics, and disaster preparedness.
Information technology: Florida's IT sector encompasses a wide range of areas, including photonics, digital media, microelectronics, software, and modeling and simulation. And the opportunities continue to expand: A CompTIA report noted that the state added almost 18,000 tech jobs between 2018 and 2019 alone.
Life sciences: Florida has both a thriving biotechnology sector and one of the country's largest pharmaceutical and medical device manufacturing industries. Together, they employ more than 29,000 people throughout the state.
Logistics and distribution: With 20 commercial airports, 15 deepwater ports, and thousands of miles of highway and rail tracks, Florida is well-positioned to move goods all over the state, the nation, and the world. In fact, it hosts the third-biggest cluster of logistics and distribution companies in America.
Careers Related to the Industries Above
Average Annual Wages
Network systems administrators

Logisticians

Aerospace engineering techs

CNC machinists

Chemical technicians
Career Information
In Florida, many of the most promising career opportunities are in the health care, technology, and business sectors.
Job Growth
9% from 2019 to 2027
Job Openings
Yearly Average
Average Salary
(all occupations)
Population

Number of Employers

Key Industries
Aviation and aerospace, defense and homeland security, health care, information technology, life sciences, logistics and distribution
Sources
Florida Department of Economic Opportunity
U.S. Bureau of Labor Statistics
U.S. Census Bureau
Enterprise Florida
Fastest-Growing Careers
Over the 2019-to-2027 period, the occupations below should see the most rapid rates of job growth, according to DEO projections. Annual wages are based on 2019 Bureau of Labor Statistics (BLS) data for Florida.
Physician assistants (34.9%): Conduct patient exams, order tests, prescribe medication, and provide other treatment under the supervision of a doctor. You'll need to complete a graduate-level program, pass a national exam, and obtain a license from the Florida Board of Medicine.
Average yearly wage: $108,510
Nurse practitioners (30.9%): Provide an advanced level of nursing care that includes prescribing medications. After becoming a registered nurse, you must complete a master's degree and earn national certification in order to qualify for the appropriate license from the Florida Board of Nursing.
Average yearly wage: $101,510
Information security analysts (26.9%): Implement measures to protect an organization's digital data and investigate any security breaches that occur. Most of these professionals have bachelor's degrees, along with a few years of industry experience.
Average yearly wage: $91,580
Applications software developers (26.6%): Design the programs that consumers interact with on laptops, smartphones, tablets, and other devices. A bachelor's degree is commonly (but not always) required.
Average yearly wage: $99,840
Home health aides (25.7%): Travel to private residences to monitor vital signs, give medication reminders, and provide assistance with daily activities like dressing, bathing, cooking, and shopping. You'll need to complete a short training course if you plan to work for a Medicare-certified agency.
Average yearly wage: $24,630
Good-Paying Careers With the Most Yearly Job Openings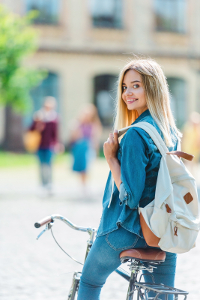 Thousands of good-paying positions become available in Florida every year, and post-secondary training can help you position yourself to take advantage of them. Below are a few examples of careers that are expected to generate a large number of average yearly openings between 2019 and 2027, according to DEO projections. Wage data is drawn from the BLS.
Registered nurses (14,094 yearly openings): Take on an essential front-line role in caring for medical patients. You can qualify for a Florida license by completing an approved degree program and passing a national exam.
Average yearly wage: $67,610
Accountants and auditors (9,743 yearly openings): Carry out a range of tasks related to maintaining financial records and ensuring their completeness and accuracy. A bachelor's degree is the usual requirement.
Average yearly wage: $72,630
Applications software developers (4,090 yearly openings): Create and modify software programs like games, photo editors, and word processors. Notably, this is also one of the fastest-growing occupations in Florida.
Average yearly wage: $99,840
General and operations managers (8,666 yearly openings): Guide an organization forward by coordinating and overseeing its day-to-day activities. A bachelor's degree combined with several years of relevant experience is typically required.
Average yearly wage: $105,260
Management analysts (6,540 yearly openings): Advise organizations about strategies or procedures that could boost efficiency and profitability. You'll need at least a bachelor's degree, although some employers look for candidates with MBAs.
Average yearly wage: $80,050
---
You Can Start Shaping Your Future in a Trade School Program
A wide variety of trade schools in Florida offer streamlined training paths that frequently lead to success in meaningful vocations.