---
---
7 of the Best Industries in Miami for Building a Good Career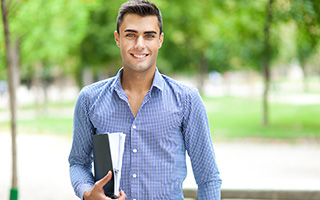 Everybody knows that Miami is a tourist hotspot. But many of the qualities that make this city so attractive to visitors also make it a good place to learn new skills and pursue a career. After all, who wouldn't love following through on their ambitions in close proximity to the picturesque waters of Biscayne Bay, the Everglades, iconic South Beach, and over 800 parks? Miami is particularly loved by outdoor enthusiasts. It also happens to be the cruise capital of the world with almost five million cruise ship passengers passing through in 2015 alone, according to data from Miami-Dade County.
Plus, the city is growing, and its residents are enjoying the benefits. Miami-Dade County had more than 2.7 million residents as of July 2019, and that number could increase to 3.3 million by 2040. In addition, Miami-Dade County data shows that, from November 2015 to November 2016, the number of unemployed residents decreased by 10 percent. And average household incomes increased by 15 percent from 2010 to 2015.
So you can see why exploring the career-focused educational options offered by vocational and technical schools in Miami may be an excellent idea. There's a lot of opportunity in the region, and getting a quality education can help you access the exciting possibilities. For example, check out seven of the strongest industries below. You might discover a career option that's perfect for you.
The projected job growth numbers below are from the Florida Department of Economic Opportunity for the period between 2016 and 2024. The median hourly wages are based on department data from 2016.
1. Healthcare
Along with a thriving biomedical and life sciences sector, Miami is home to a large health district that has a life science park, school of medicine, six hospitals, and several specialty care centers. Additionally, the Miami-Dade Beacon Council notes that almost 20 hospitals are located around the greater metro area. Many opportunities exist to work in medical research, education, and delivery. And, like many areas of Florida, Miami has an aging senior population, which often results in a strong demand for healthcare services. Here are a few example occupations to consider, along with their projected job growth and median wages:
Home health aide—33.5 percent / $11.66 per hour
Physical therapist assistant—25.8 percent / $27.91 per hour
Diagnostic medical sonographer—25.6 percent / $29.88 per hour
Medical assistant—22.9 percent / $15.16 per hour
Registered nurse—14.4 percent / $31.10 per hour
2. Banking and Finance
Miami is commonly referred to as the financial capital of Latin America. In fact, according to the Miami-Dade Beacon Council, the city has the largest concentration of banks on the East Coast south of New York City. Companies like Citigroup Latin America, Grant Thornton International, and MasterCard Worldwide are headquartered in Miami. The area's biggest employers in the banking and finance sector include Bank of America, Citibank, TD Bank, and Wells Fargo. Some of the fast-growing careers to explore include:
Personal financial advisor—26.6 percent / $51.57 per hour
Credit counselor—16.8 percent / $20.21 per hour
Accountant—13.8 percent / $30.57 per hour
Financial analyst—11.5 percent / $37.08 per hour
Loan officer—9.2 percent / $38.90 per hour
3. Creative Design
Miami is home to major TV and movie producers, fashion designers, and star-studded events like internationally renowned fashion and art shows. The Miami Design District is also one of the largest luxury retail markets in the country. That's partly due to the fact that the city's diverse multilingual and multicultural environment produces some of the best creative minds in the country. And that makes it a great place to prepare for a media arts or design career.
Companies like Bulgari, Discovery Networks, Disney Media Networks, HBO, and Univision have set up their Latin American headquarters here. Get in on the action by training for a career along the lines of one of the following examples:
Web developer—21.5 percent / $29 per hour
Film and video editor—16.6 percent / $19.01 per hour
Multimedia artist/animator—7.9 percent / $26.69 per hour
Sound engineering technician—5.5 percent / $15.11 per hour
Graphic designer—4.8 percent / $20.51 per hour
4. Hospitality and Tourism
As previously mentioned, Miami is a preferred location for many tourists. It offers something for everyone—from sunbathing and golfing to dining and dancing. The city also attracts all kind of sales events, trade shows, conventions, seminars, and other high-profile events. According to the Miami-Dade Beacon Council, Miami breaks its overnight visitors' record year after year. A few of the growing hospitality and tourism-related jobs that you may want to prepare for include:
Bartender—15.4 percent / $10.40 per hour
Chef—12.1 percent / $25.52 per hour
Recreation worker—11.8 percent / $10.02 per hour
Food service manager—9.6 percent / $32.97 per hour
Lodging manager—9.2 percent / $34.22 per hour
5. Information Technology
Miami has a strong IT sector that ranges from small start-ups to Fortune 500 companies. It is also home to Verizon's NAP (Network Access Point) of the Americas (which is a tier-1 network access point) as well as several other data centers. The city regularly hosts IT and networking events and conferences. And companies like Apple, Cisco, Facebook, Google, Samsung, and Sony have regional and Latin American offices here. Take a look at some of the hottest IT careers that you may want to train for:
Electrical and electronic drafter—25 percent / $23.07 per hour
Computer systems analyst—23.8 percent / $41.02 per hour
Systems software developer—15.9 percent / $40.91 per hour
Computer user support specialist—14.9 percent / $22.37 per hour
Network administrator—11.4 percent / $38.47 per hour
6. Aviation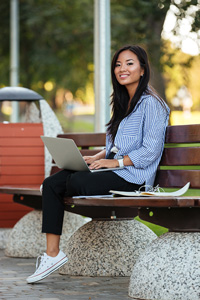 Miami International Airport (MIA) is one of the world's busiest airports, and it's an important economic driver for the region. The Miami-Dade Beacon Council points out that MIA has more flights to Latin America and the Caribbean than any other U.S. city, along with direct connections to many other popular destinations. It's also the second-busiest airport in the country for international travel and the top airport for international freight. As a result, MIA supports about one out of every four jobs in the area.
Plus, more than 460 companies operate in the region's aviation sector, says the Miami-Dade Beacon Council. Over 300 of those are customs brokers and freight forwarders. You can find all kinds of aviation-related jobs throughout the region in occupational areas ranging from assembly and manufacturing to maintenance and repair to flight training. So you may want to get in on this thriving sector by pursuing a career like one of the following examples:
Flight attendant—10.1 percent / $27.49 per hour
Avionics technician—7.9 percent / $25.56 per hour
Commercial pilot—7.8 percent / $47.46 per hour
Airfield operations specialist—7.7 percent / $29.49 per hour
Aircraft mechanic—7.4 percent / $24.91 per hour
7. Transportation, Distribution, and Logistics
With a huge international airport and shipping port, excellent telecommunications infrastructure, and a young, vibrant workforce, Miami is a great location for commercial trade and logistics organizations to set up business. You can find regional and Latin American headquarters for companies like Air Canada Cargo, DHL Global Forwarding, and FedEx here. And some of the largest employers include FedEx, Ryder Integrated Logistics, and Seaboard Marine. Some of the careers to consider in this sector include:
Logistician—18.7 percent / $28.76 per hour
Cargo and freight agent—14.4 percent / $18.50 per hour
Cost estimator—13.3 percent / $22.09 per hour
Transportation, storage, and distribution manager—9.2 percent / $44.38 per hour
Administrative assistant—8 percent / $15.39 per hour
---
Set Your Sights on a New and Improved Career
Universities, colleges, and trade schools in Miami can help you pursue the abundant opportunities that this vibrant city has to offer. Explore the training possibilities near you by entering your zip code into the school finder below. Start preparing to reach your full potential!
---