5 California Sectors Growing with New Career Opportunities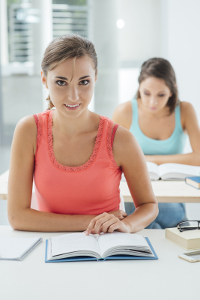 You might already know that California, with over 39 million people, has a larger population than any other state in America. But did you also know that its economy is ranked among the top in the world? The state has the world's fifth-largest economy with a GDP worth almost three trillion dollars. And many people expect that ranking to go even higher in years to come.
That's good news for aspiring professionals across many different fields and locations. From the culturally rich cities of Northern California to the warm and lively cities of Southern California, this state has some of the most intriguing career settings on Earth. Places like San Francisco, Sacramento, Fresno, San Jose, Los Angeles, and San Diego are very well-known for sustaining an appealing variety of jobs. And the even better news is that students here don't have to spend very long in school in order to find respected and good-paying opportunities.
In fact, the Public Policy Institute of California (PPIC) says that by 2025, the state is expected to experience a significant shortage of professionals with credentials that take less than four years to earn. California may need as many as 1.5 million more workers who have two-year associate degrees or one- or two-year technical certificates. Up to 36 percent of the jobs are likely to require people with the marketable skills that often come with such credentials.
Check out five of the sectors most likely to generate new employment possibilities:
1. Health and Medical Care
The number of older Californians is growing rapidly. The PPIC estimates that by 2030, the proportion of residents aged 65 and older will reach 19 percent (up from 12 percent in 2012). That's just one of the reasons why this industry is worth paying attention to if you're someone who wants a reliable career. Here are some others:
From 2018 to 2027, California's per-capita health care spending is expected to increase by 5.5 percent per year, on average.
The Bureau of Labor Statistics (BLS) says that, as of December 2019, the employment category that includes health services within the state accounted for more than 2.8 million workers.
A report by the California Department of Public Health noted that over 40 percent of the department's non-supervisory staff were eligible for retirement.
You won't find many other places on Earth with California's density of creative and technology-minded visionaries. This state is where Steve Jobs became a global icon. But Apple is just one example of numerous well-known companies from the Golden State. Others include Google, Facebook, and Twitter. The list goes on and on.
Clearly, Silicon Valley is world-famous for driving technological innovation. And Hollywood is the obvious center of the film industry. With these two powerhouse regions serving as major economic anchors, plenty of opportunities are generated for professionals with artistic, design, programming, or other computer-related talents.
According to the state's Employment Development Department, more than 148,000 new positions could be created in this state for art, design, media, entertainment, and information technology workers between 2016 and 2026. Plus, a Milken Institute report notes that over 25 percent of the country's video game industry originates in California.
3. Skilled Trades
With economic growth comes the need for new construction and repair and expansion of physical infrastructure. And that results in good opportunities for skilled tradespeople in a variety of areas. The trades already produce a big chunk of California's jobs. For example, BLS data shows that in December 2019, more than 900,000 people in the state were employed in construction, and over three million worked in the trade, transportation, and utility sector.
Plus, it's hard to ignore the possibilities related to auto repair. Californians drive a lot—on average, about 35 miles every day in 2016. That's a lot of wear and tear put on vehicles.
4. Travel and Hospitality
Few other states attract as many visitors as California. They come for the sun, the beautiful beaches, the famous theme parks, the distinctive shopping opportunities, the old-growth forests, the wineries, and many other popular attractions.
This state is simply packed with unique things to do and see. For example, many tourists love driving the scenic Pacific Coast Highway and dining in charming restaurants along the way. Others enjoy exploring California's wilderness areas such as Sequoia National park.
What it all means is that tourism is a major creator of jobs in California. Data from Visit California reveals that in 2018, tourist spending directly supported almost 1.2 million jobs. More than half of them were in the category of accommodations and culinary services.
California's economy is incredibly diverse. According to the California Chamber of Commerce, state businesses export products to almost 230 foreign markets—accounting for more than $173 billion of revenue in 2019. As a result, the state has long been a great place for people with skills related to business or financial administration. Every industry needs professionals with such abilities.
According to the BLS, about 847,000 Californians were employed in the financial sector in December 2019, and over 2.7 million worked in the category of professional and business services. With a short amount of relevant schooling, you can join them in that success.
---