Colleges & Trade Schools in California
By Publisher
| Published
| Last Updated
Vocational colleges and trade schools in California empower all kinds of students to build futures in a region with endless possibilities. Business, technology, health care, and many other career sectors provide ample opportunities for reliable and meaningful employment.
Online
Programs Available
---
Education & Training in California
Californians have the opportunity to choose from an extensive range of college, university, and trade school programs. Many students in this state benefit from generous financial aid and the region's incredible cultural diversity.
Key Benefits of the Region for College Students
Low student debt: On average, post-secondary students in California carry the fourth-lowest amount of education-related debt in the U.S., according to the Institute for College Access & Success.
Greater potential for educational achievement: California's for-profit institutions and private non-profit four-year schools have lower ratios of students to instructors compared to the national averages. That means you have the chance to get more personalized instruction, which can lead to better learning outcomes.
Enhanced personal growth and development: California is home to seven of the ten most diverse cities in America (among cities with at least 300,000 people). Students in this state are in a prime location for engaging with people of many different backgrounds, which can help make them more empathetic, adaptable, and ready for today's diverse workplaces.
Costs
Yearly educational expenses vary significantly across California's post-secondary landscape. A lot depends on the kind of program you take as well as the type of college, trade school, or university you attend. At four-year schools that grant degrees in California, the average tuition and fees in 2018-2019 were as follows, according to NCES estimates:
Public schools: $8,118 (in-state); $31,423 (out-of-state)
Private schools: $35,524
Students who attend two-year colleges or vocational schools in California often pay much less than the above amounts.
Based on the same NCES data, yearly on-campus room and board charges at California's four-year institutions totaled up to the following amounts, on average:
Public schools: $14,546
Private schools: $14,336
---
---
Trade School Accreditation
To receive federal financial aid, you must attend a post-secondary school accredited by a national or regional organization recognized by the U.S. Department of Education.
Accreditation means that a school upholds particular quality standards based on the evaluation of an independent accrediting body.
Many career colleges, technical institutes, and trade schools in California are nationally accredited by at least one of the following organizations:
Accrediting Commission of Career Schools and Colleges (ACCSC)
Council on Occupational Education (COE)
Accrediting Bureau of Health Education Schools (ABHES)
Accrediting Council for Independent Colleges and Schools (ACICS)
Accrediting Council for Continuing Education & Training (ACCET)
Distance Education Accrediting Commission (DEAC)
Many degree-granting institutions are regionally accredited by either the WASC Senior College and University Commission (WSCUC) or the Accrediting Commission for Community and Junior Colleges (ACCJC).
Private colleges, universities, and vocational schools must be approved to operate by the California Bureau for Private Postsecondary Education (BPPE).
Financial Aid for California Students
The California Student Aid Commission administers several programs that make post-secondary education more affordable for eligible state residents. Two of the most notable examples are grant programs, which award money for school that you don't need to pay back:
Cal Grants help cover tuition, fees, books, and other expenses for residents who attend public California institutions or eligible private technical colleges or career schools. The award amounts are based on financial need, and you have to meet minimum academic requirements.
The California Chafee Grant for Foster Youth is geared toward residents who were in the state's foster care system at any time from the age of 16 to 18. If you qualify, you can receive as much as $5,000 a year for your college education or vocational training. While you're a student, the funds can even be used to help pay for rent, transportation, and child care.
Other state-funded programs are geared toward military members, dependents of police officers and firefighters, and students pursuing teaching credentials.
Many California college students are also eligible for federal grants, loans, or work-study options. For most residents, applying for state or federal assistance requires completing the Free Application for Federal Student Aid (FAFSA). If you're an undocumented student, you can apply for state aid by submitting the California Dream Act Application (CADAA).
FAQs About Being a Student in California
How much will I pay for an off-campus apartment in California?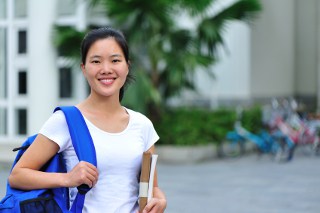 On a median basis, Californians pay $1,248 per month to rent a studio apartment, according to statewide estimates. For one-bedroom units, the median rent is $1,379. Both amounts are much higher than the respective national medians.
If you qualify for state and/or federal student aid, you may be able to use some of your funds to help cover basic living expenses while enrolled in school. Many California students also reduce the amount of off-campus rent they pay by splitting the cost with one or more roommates.
Is it better to drive or use public transit as a California college student?
The best transportation often depends on your school's location and how far you have to commute. The state's largest cities tend to have efficient and reliable public transportation options. Taking the bus or traveling via subway or light rail is generally much more affordable than paying for gas, parking, insurance, and vehicle maintenance.
More than 100 public transportation agencies operate throughout California. Most counties have some type of transit service. Most transit providers in the state don't offer direct discounts to college students. However, some colleges offer their own discounted rates on passes that they've purchased from area providers.
Metro in Los Angeles County and the Orange County Transportation Authority are two of the only transit providers offering reduced fares directly to college, university, and vocational school students.
Where can I get help with finding California internships or conducting my job search when I graduate?
Start with your school's career services department. Most post-secondary institutions, especially career-oriented trade schools and technical colleges, offer some form of job-search assistance for their students and alumni. Also, various websites list thousands of potential work experience opportunities across several different fields.
It's also worth checking out your local public library. In many cases, they offer access to free job resources and career guidance.
---
California Schools
Sponsored Listings
---
---
---
---
---
---
---
---
---
---
---
---
---
---
---
---
Industry Information
California has one of the world's largest economies, employing professionals across all kinds of different industries. Regardless of the sector you want to work in, you can probably find a variety of trade schools, career colleges, or other educational or vocational training institutions that can help you gain the required skills.
Fastest-Growing Industries
Employment projections from the State of California Employment Development Department (EDD) indicate that, between 2018 and 2028, the sub-sectors below are expected to generate new jobs at the fastest rates.
Warehousing and storage (47.5%): California is forecast to see rising demand for workers who can support the operations of businesses that keep goods securely stored and provide various logistical and fulfillment services.
Electronic shopping and mail-order houses (43.4%): From catalogs to home shopping TV networks to e-commerce websites, many retail businesses sell their products through methods that don't require traditional stores. And they have a growing need for workers with specialized skills.
Data processing, hosting, and related services (41.9%): Many new opportunities could be created at companies that supply the sophisticated hardware and digital infrastructure for things like web hosting, cloud-based software, off-site data storage, and audio and video streaming.
Motor vehicle manufacturing (36.5%): California has become a significant player in the production of automobiles, especially zero-emission electric vehicles. Many of the newly created jobs will be at cutting-edge production facilities.
Software publishers (36.4%): The development of computer systems and programs, mobile apps, and digital games is a major growth industry in this state, requiring an increasing number of qualified high-tech professionals.
Careers Related to the Industries Above
Average Annual Wages
Software developers

Network architects

Web designers

Logisticians

Industrial machinery mechanics
Other Key Industries
California is well-known for several major industries that provide jobs for hundreds of thousands of people. For example, according to the Governor's Office of Business and Economic Development, about 1.8 million Californians work in information technology and high-tech innovation. Another 481,000 work in agriculture. And film and television production in this state supports more than 200,000 jobs.
The following sectors also play big roles in California's economic vitality. Unless otherwise noted, all facts are from GO-Biz.
Manufacturing: No other state has as many manufacturing companies and jobs as California. In addition to zero-emission vehicles, about 1.3 million people help produce things like electronics, aerospace products, chemicals, machinery, and food and beverage products.
Tourism: According to Visit California, this industry directly supports about 1.2 million jobs throughout the state.
Biotechnology: Almost a million jobs in California are directly or indirectly related to life sciences. The state is a leader in generating patents in genetics, health information technology, bioinformatics, and more.
Aerospace and defense: California ranks first in the U.S. when it comes to the number of people employed in the defense and national security industry. And the state is home to major companies that are developing commercial space technologies.
Clean energy technology: With about 500,000 jobs related to renewable energy and a commitment to generate all of the state's power from clean technologies by 2045, California is an ideal region to pursue a career in this industry.
Careers Related to the Industries Above
Average Annual Wages
Aerospace engineers

Biomedical engineers

Hotel managers

Wind turbine techs

Welders
Career Information
Business and health care occupations are associated with many of the top career prospects in California. The best opportunities often require higher education or post-secondary vocational training.
Job Growth
8.4% from 2018 to 2028
Job Openings
Yearly Average
Average Salary
(all occupations)
Population

Number of Employers

Key Industries
Information technology and high-tech innovation, agriculture, film and television production, manufacturing, tourism, biotechnology, aerospace and defense, clean energy technology
Sources
State of California Employment Development Department
U.S. Bureau of Labor Statistics
U.S. Census Bureau
Governor's Office of Business and Economic Development
Fastest-Growing Careers
Based on EDD projections for the decade from 2018 to 2028, employment is expected to grow at the highest rates in the following occupations. Statewide wage estimates are from the Bureau of Labor Statistics.
Solar photovoltaic installers (65.4%): Contribute to California's clean energy future by setting up systems that turn the sun's rays into electricity. Many people attend trade schools or technical colleges to get trained in the basics.
Average yearly wage: $47,640
Occupational therapy assistants (42.3%): Help people with injuries or disabilities become better at performing everyday activities in their home and/or work lives. To gain licensure through the California Board of Occupational Therapy, you'll need to earn an associate degree in this field, pass a national exam, and meet some other basic requirements.
Average yearly wage: $70,150
Statisticians (40.7%): Use math skills, analytical expertise, and problem-solving abilities to gain important insights from the data you collect. A master's degree is the typical requirement, but a bachelor's degree may be enough for certain jobs.
Average yearly wage: $110,240
Physician assistants (34.2%): Provide preventive, diagnostic, and treatment services as part of a medical team. You need to be licensed through the Physician Assistant Board, which requires completing an approved graduate program and passing a national exam.
Average yearly wage: $127,520
Information security analysts (32.7%): Play a key role in protecting an organization's computer systems and data from breaches and cyberattacks. A relevant bachelor's degree is usually the minimum requirement.
Average yearly wage: $114,620
Good-Paying Careers With the Most Yearly Job Openings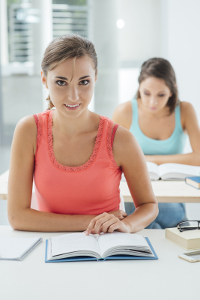 Tens of thousands of jobs open up every year in many kinds of occupations that pay more than the average California wage. In most cases, you need post-secondary education to qualify for them. Here are five of the top examples, based on EDD projections and BLS wage estimates.
General and operations managers (27,402 yearly openings): Lead and direct the everyday functions of a business or other type of organization. A bachelor's degree is the usual educational requirement, and you'll likely need several years of industry-relevant experience.
Average yearly wage: $137,050
Registered nurses (23,843 yearly openings): Have a direct impact on the quality of care that patients receive by evaluating their conditions, carrying out physician-ordered treatments, and a lot more. The California Board of Registered Nursing requires prospective RNs to complete an approved pre-licensure training program and pass the NCLEX-RN exam.
Average yearly wage: $113,240
Business operations specialists (21,899 yearly openings): Assist organizations with an operational aspect that requires very particular expertise, such as security management, sustainability, energy auditing, continuity planning, or online merchandising.
Average yearly wage: $83,390
Accountants and auditors (17,640 yearly openings): Play an essential part in an organization's success by ensuring that finances are properly tracked, good financial decisions are made, and relevant laws are complied with. A bachelor's degree in this field can get you started.
Average yearly wage: $83,910
Management analysts (15,432 yearly openings): Provide consulting services that help various companies discover ways to become more efficient and profitable. Earning an MBA is often recommended, but you can begin your career with a bachelor's.
Average yearly wage: $97,170
---
Trade School Can Help Get Your Future Underway
With thousands of opportunities open to people who've completed post-secondary training, trade schools in California play a major role in the success of countless students like you.