---
---
5 Alabama Career Sectors That Offer Great Opportunities
Alabama provides a lot more than just Southern charm. With a variety of expanding industries, this state also generates many appealing vocational possibilities. And the region's growth could continue creating a lot of additional opportunities well into the future.
In fact, Alabama's population is expected to increase by almost eight percent between 2020 and 2040.* That increase could be especially pronounced in major cities such as Huntsville, Birmingham, Montgomery, and Mobile. And economic growth is likely to accompany the rising number of residents. So the future of Alabama looks bright for students and career seekers. Plus, consider the following facts: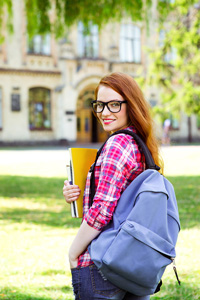 Alabamians enjoy a cost of living that is below the nationwide average.**
Median home prices in Alabama are about 40 percent below the national average, meaning that home ownership is more attainable in this state than many others.**
Alabama has some of the lowest state and local taxes in the country.**
Between 2014 and 2024, more than 159,080 job openings are expected to be generated in Alabama, which is an increase of almost 8 percent.***
Five of Alabama's most promising vocational sectors include:
1. Health Care
In 2017, this industry ranked third for the number of Alabamians it employed.** And it is poised to grow, thanks in large part to the state's increasing population of senior citizens. Already, qualified health care workers can find many terrific employers throughout the region, particularly in the larger metro areas. For instance, Birmingham alone is home to 21 hospitals.****
So how much will this sector expand? Potentially, quite a lot. From 2014 to 2024, the number of job openings for people with skills in health care could average about 7,350 each year. And many occupations within the sector are expected to have very high rates of employment growth. For example, look at how much growth the following occupations could experience over this period:***
Occupational therapy assistants—71.8 percent
Physical therapist assistants—41.4 percent
Personal care aides—29.4 percent
Diagnostic medical sonographers—29.2 percent
Medical office assistants—22.6 percent
Dental hygienists—22.6 percent
Medical laboratory technicians—19.3 percent
Registered nurses (RNs)—18.4 percent
Licensed practical nurses (LPNs)—17.2 percent
2. Information Technology (IT)
This vibrant sector is quickly emerging as one of Alabama's most important areas of growth. In fact, it already employs about 15,000 people. And more than one billion dollars is generated each year by IT companies throughout the state.** But cities like Huntsville and Birmingham are especially noteworthy for IT opportunities. Here's why:
Hundreds of technology-focused companies call Birmingham home.****
High-tech firms are major drivers of the growth that's occurring in Huntsville. It's expected that this sector will help Huntsville become Alabama's largest city by 2022.†
Alabama's IT professionals play key roles in several different industries, including everything from utility automation and consumer-products manufacturing to education, government, and finance. Plus, between 2014 and 2024, many of the state's IT occupations are projected to expand with new employment opportunities. For example, check out the high rates of growth that are expected for these vocations:***
Applications software developers—26.6 percent
Information security analysts—25.4 percent
Computer and information systems managers—25.4 percent
Computer and network support specialists—18.4 percent
3. Manufacturing, Distribution, and Skilled Trades
Alabama has a diverse and well-established manufacturing sector that continues to help drive employment across many industries. In fact, no other sector employed more Alabamians in 2013. The job numbers are truly compelling. Just look at how many people were employed by the following manufacturing-related industries between 2015 and 2016:**
Aerospace products and parts—Over 12,700
Chemical products—More than 10,400
Food and beverage products—More than 32,000
Primary metals and fabricated metal products—Over 26,000
Plastics and rubber products—About 17,000
In addition to the industries above, Alabama also has a successful automotive manufacturing sector that produced exports worth nine billion dollars in 2016.** And many thousands of other jobs exist in the state's trucking, shipping, and logistics industries.
Plus, the region's economic and population growth contributes to the demand for many kinds of construction professionals. That's why, for example, high rates of employment growth are projected for electrician helpers (17.9 percent) and construction managers (10.6 percent) between 2014 and 2024.***
And opportunities will likely increase for other skilled tradespeople as well as engineering technicians and computer-aided drafting specialists. Collectively, the construction, installation, maintenance, repair, production, transportation, and material moving industries in Alabama are expected to generate almost 35,000 new jobs over that same decade.***
4. Business Management and Administration
Many successful and emerging companies choose to start or expand their operations in Alabama. As a result, the state is home to a lot of good employers that provide business-related jobs to several thousand people. And the demand for skilled and knowledgeable professionals in this sector is projected to grow.
In total, more than 23,340 job openings could be created each year from 2012 to 2022 in occupations related to business management, financial services, sales, and office administration. Two of the fastest-growing occupations during this period are expected to be marketing specialists (with employment expanding by 25.4 percent) and management analysts (with employment growing by 44.8 percent).***
5. Hospitality and Personal Care Services
The South is well known for having friendly people and delicious food. Alabama has plenty of both. Plus, many people visit the state for the scenic outdoors, including the beautiful parks, mountains, lakes, rivers, and Gulf Coast beaches. Combined with lively cultural venues in the major cities, these attractions help drive a lot of employment within the accommodation and culinary sectors. And the personal care sector, which includes cosmetology, also thrives because of the beauty-related habits of residents and tourists alike.
In fact, between 2014 and 2024, the number of new jobs related to accommodation and food services could total 12,980.***
---
Take One Useful Action Today
Your future awaits. So start building the momentum to get there. By putting your zip code into the following search tool, you can easily generate a selection of nearby trade schools and career colleges in Alabama!
---
---
* University of Alabama, Center for Business and Economic Research, website last visited on November 26, 2019.
** Economic Development Partnership of Alabama, website last visited on January 27, 2020.
*** Alabama Department of Labor, website last visited on March 1, 2018.
**** Birmingham Business Alliance, website last visited on October 29, 2019.
† City of Huntsville, Alabama, website last visited on March 1, 2018.