Trade Schools & Colleges in Alabama
By Publisher
| Published
| Last Updated
Trade schools and colleges in Alabama specialize in helping students get valuable skills for growing occupational sectors. You can benefit from the state's low housing costs and great affordability while getting the kind of job-focused training that can enable you to achieve many more of your personal and professional ambitions.
---
Education & Training
Alabama colleges and trade schools feature a variety of vocational training options that help many students move closer to their career goals.
Key Benefits of the Region for College Students
Rising incomes: Between the first and second quarters of 2020, personal income in Alabama rose by 34.9 percent—one of the highest rates in the Southeast.
Growing opportunities: Employment has risen in Alabama for nine straight years (from 2010 to 2019), according to Bureau of Economic Analysis data.
Financial assistance for school: A wide range of state-level programs are available to help qualifying Alabama students cover their educational expenses.
Costs
Specific costs vary between institutions and programs throughout Alabama. But according to 2017-18 data from the National Center for Education Statistics (NCES), the average tuition and fees for undergraduate programs at four-year degree-granting schools in the state are:
Public schools: $9,827 (in-state); $24,939 (out-of-state)
Private schools: $16,321
If you attend a two-year school, you may find that costs are lower.
The same NCES data shows the average on-campus room and board costs as:
Public schools: $9,845
Private schools: $9,843
Financial Aid and Scholarships
Awards, loans, and repayment programs exist on the federal, state, local, and school levels. Additionally, financial assistance can come from government, academic, and private sources. This variety is promising for future students but can also be confusing, so it's important to know about all the options available to you before you begin.
Federal Financial Aid
Your first step in finding and applying for financial aid should be to fill out an application for the Free Application for Federal Student Aid (FAFSA). This application will help the government assess what U.S. student aid programs you are eligible for, including loans, grants, and work-study programs. More detailed information on federal financial options can be found here.
Alabama Scholarships and Grants
The Alabama Commission on Higher Education (ACHE) lists the following programs and awards as available through the state of Alabama:
Alabama GI Dependents' Educational Benefit Program
For undergraduate students with a parent or spouse who is a veteran with a disability
Assistance with fees, tuition, and books
Alabama Math and Science Teacher Education Program
Available to teachers who graduated no earlier than Spring 2018
Federal student loan repayment program designed to encourage teachers to take math and science positions at public schools in return for payment toward their student debt; up to $7500 per year
Alabama National Guard Education Assistance Program
For students who are members of the National Guard
Need-based award to help with tuition and fees
Alabama Scholarships for Dependents of Blind Parents
For students with a blind parent and the inability to pay for school
Covers tuition and instructional fees
Alabama Student Assistance Program
For undergrads attending an eligible school
Need-based grant awarded yearly, ranging from $300-$500
Alabama Student Grant Program
For undergrads attending an eligible independent school
Amount varies depending on the funds available but can pay up to $1200 per school year
American Legion Auxiliary Scholarship Program
Open to students with a parent or grandparent who is a veteran of WWI, WWII, the Korean War, or the Vietnam War
To be used for tuition, on-campus housing, and fees
American Legion Scholarship Program
Open to students with a parent or grandparent who is a veteran of WWI, WWII, the Korean War, or the Vietnam War
To be used for tuition, on-campus housing, and fees
Junior and Community College Athletic Scholarship Program
For full-time students attending public and junior colleges in Alabama
Award amount based on observed athletic ability, not based on need, and varies per sport
Junior and Community College Performing Arts Scholarship Program
For full-time public junior and community college students
Award based on demonstrated talent and not financial need
Police/Firefighters' Survivors Educational Assistance Program
For undergrad students who are children or spouses of firefighters and police officers killed in the line of duty
Covers tuition, fees, supplies, and books
Senior Adult Scholarship Program
Open to seniors aged 60+ who are eligible to attend a public two-year institution
Offers free tuition
Southern Regional Education Board (SREB) Minority Doctoral Scholarship Program
Available to accredited graduate degree holders currently enrolled in a Ph.D. program who are of Black, Asian American, Hispanic/Latino, Native American, Pacific Islander, or Alaskan Native heritage
Pays $20,000 annually provided the recipient intends to become a full-time faculty member after graduation
Two-Year College Academic Scholarship Program
Open to students accepted to a public, two-year post-secondary school
Covers up to the full cost of tuition and books; award amount based on demonstrated academic ability
Local, National, and Institutional Financial Aid
Financial awards and aid programs are available to students at both the local and national levels. Eligibility can be based on a variety of factors, including academic major, GPA, gender, location, financial need, life circumstances, sexual orientation, military status, and more.
Many colleges, universities, and trade schools offer their own financial aid services, which can include significant financial awards. Some schools even offer "full-ride" scholarships that cover the entire cost of your program.
School representatives and advisors can let you know what aid you may be eligible for through the school and give you guidance on how to apply. Additionally, advisors can help you find out what other non-governmental options are available to you.
---
---
FAQs About Being a Student in Alabama
How affordable is it to live in Alabama?
The state's cost of living is one of the lowest in the country. In Alabama, the median monthly rent for a studio apartment is $562. That's 39.8 percent lower than the national median.
What's the transportation situation?
According to census data, the vast majority of state residents get to work by either driving their own vehicles or riding in someone else's car. So it's good to know that the average commute time in Alabama is a little shorter than the U.S. average.
Alternatively, public transit is available in urban centers like Birmingham, Mobile, Montgomery, and Huntsville.
What other resources are available to students?
The Economic Development Association of Alabama Young Professional Group aims to help those under 40 connect with networking and training opportunities in the state. It hosts a variety of industry tours and socializing events throughout the year.
Accreditation and State Authorization
State Authorization
Alabama academic institutions with their main, physical campus located in-state may be eligible for authorization through National State Authorization Reciprocity Agreements (NC-SARA).
Non-resident post-secondary institutions generally must be authorized by the state of Alabama to operate. This authorization is overseen by:
Accreditation
Accreditation is an important signal of quality in a school or program and is generally required if you want to qualify for financial aid. Here's a more detailed, in-depth look at accreditation so you can familiarize yourself with the process and what it all means for your training.
---
Alabama Schools
Sponsored Listings
Dothan
Foley
Mobile
Montgomery
Dental Assisting
HVACR
Medical Assisting
Pharmacy Technician
Dental Assisting
Dental Hygiene
Electrical Trades
HVACR
Medical Assisting
Medical Billing and Coding
Medical Laboratory Technology
Welding Technology
Cosmetology
Database Management and Administration
Facility Maintenance
Facility Maintenance and Technology
Heating, Ventilation, and Air Conditioning
Medical Assisting
Medical Assisting with X-Ray Tech (Limited Scope)
Medical Billing and Coding
Medical Office Administration
Process Technology
---
---
Industry Information
The automotive and aerospace industries are major players in Alabama. Other sectors with promising outlooks include life sciences, logistics, and information technology.
Fastest-Growing Industries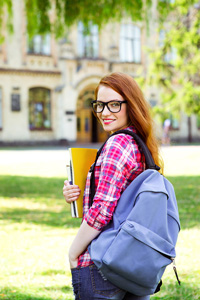 Data from the Alabama Department of Labor shows that these sub-sectors are expected to see the highest rates of job growth between 2016 and 2026:
Other transportation equipment manufacturing (182.1%): The projected growth in the production of components for things like bikes and motorcycles will likely generate opportunities for a wide range of engineers and skilled tradespeople.
Other fabricated metal product manufacturing (64.1%): Shaping or joining pieces of metal to create a variety of end products is a rapidly growing industry in Alabama. Those with the right skills should find their expertise in demand.
Motor vehicle manufacturing (58.3%): Alabama is where many vehicles for Honda, Mercedes-Benz, and Hyundai are produced, and more automakers are expected to join that list.
Other information services (48.2%): The state is projected to see ongoing demand for professionals who are involved in connecting people with information via websites, libraries, and archives.
Aerospace product and parts manufacturing (44.9%): Job openings for workers who specialize in producing engines and other equipment for airplanes and space vehicles will likely multiply in the years ahead.
Careers Related to the Industries Above
Average Annual Wages
Aerospace engineers

Industrial mechanics

Engine assemblers

Machinists

Welders
Other Key Industries
According to the Economic Development Partnership of Alabama (EDPA), a few other notable industries powering the state's economic growth include:
Chemical production: More than 200 companies throughout Alabama produce everything from antifreeze and auto parts to shampoo and specialty plastics. This industry directly supports over 9,000 jobs, according to EDPA.
Information technology: EDPA says that around 15,000 people work in Alabama's IT sector, supplying critical expertise in areas like data management and software development.
Life sciences: Hundreds of firms in Alabama are involved in health research, medical device development, and pharmaceutical manufacturing. Collectively, they employ close to 48,000 of the state's residents, according to EDPA.
Logistics and distribution: With seven commercial airports, six interstate highways, five major railroads, and an extensive network of waterways, Alabama makes it easy for companies to connect with their customers. In fact, EDPA says firms in the state ship to destinations in over 200 countries.
Careers Related to the Industries Above
Average Annual Wages
Software developers

Logisticians

Database administrators

Medical scientists

Chemical technicians
Career Information
Career opportunities related to transportation, technology, and health care are on the rise in Alabama. And many well-paying roles are opening up in areas like business, education, and skilled trades.
Job Growth
6.9% from 2016 to 2026
Job Openings
Yearly Average
Average Salary
(all occupations)
Population

Number of Employers

Key Industries
Advanced manufacturing, aerospace and aviation, chemical production, information technology, life sciences, logistics and distribution
Sources
Alabama Department of Labor
U.S. Bureau of Labor Statistics
U.S. Census Bureau
Economic Development Partnership of Alabama
Fastest-Growing Careers
The state labor department estimates that the most rapid employment growth between 2016 and 2026 will occur in the occupations below. Unless otherwise noted, average wages are based on Alabama-specific 2019 data from the Bureau of Labor Statistics (BLS).
Home health aides (38.6%): Provide valuable in-home assistance with daily activities and carry out basic medical tasks like monitoring vital signs and giving medications. Completing a short certification program is necessary in order to work for a Medicare-certified agency.
Average yearly wage: $19,960
Transportation inspectors (38.5%): Check vehicles like buses, trains, and airplanes to ensure that they are operating properly and meet safety standards. You'll likely need to have a few years of maintenance experience.
Average yearly wage: $77,980
Aircraft mechanics (38.1%): Examine, repair, and maintain the mechanical and electrical systems on airplanes and helicopters. Certification from the Federal Aviation Administration (FAA) is required.
Average yearly wage: $64,230
Information security analysts (37%): Implement measures to safeguard an organization's data and develop procedures for dealing with a security breach or other disaster. A bachelor's degree is typically required.
Average yearly wage: $88,750
Avionics technicians (37%): Focus on maintaining an aircraft's electronic instruments, such as navigational aids and communication systems. Most techs have associate degrees, and all of them need to be certified by the FAA.
Good-Paying Careers With the Most Yearly Job Openings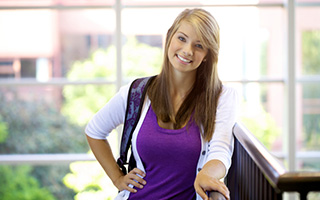 A large number of well-paying positions open up every year in Alabama, but you will likely need some post-secondary training in order to take advantage of them. The following are just a few examples drawn from state labor department average annual projections for the 2016-to-2026 period and BLS wage data from 2019.
Registered nurses (3,275 yearly openings): Collaborate with doctors in order to treat and support ill and injured people. Once you complete a registered nursing program, you must pass a national exam to become licensed in Alabama.
Average yearly wage: $60,230
General and operations managers (2,610 yearly openings): Lead the forward progress of an organization by coordinating the actions of various departments. You'll need to work your way up to this high-level position; you may also need a bachelor's degree.
Average yearly wage: $117,340
Elementary school teachers (1,840 yearly openings): Help Alabama's students reach their full potential by providing instruction in a wide range of subject areas. A bachelor's degree and a state license are necessary in order to teach in public schools.
Average yearly wage: $50,270
Accountants and auditors (1,735 yearly openings): Record a business's financial transactions and check that all statements and records adhere to governmental regulations. A bachelor's degree is the usual requirement.
Average yearly wage: $72,120
Electricians (1,165 yearly openings): Install, troubleshoot, and maintain the essential systems that keep power flowing to homes, schools, hospitals, factories, and other buildings. Most electricians learn the trade by completing an apprenticeship.
Average yearly wage: $47,490
---
Trade School Can Help You Get Ahead
By focusing on the development of skills needed for today's workplaces, trade schools and colleges in Alabama help countless adults advance their career aspirations.