6 Ontario Industries Known for Good Career Opportunities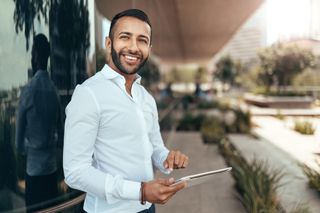 When you start exploring what this province offers, it doesn't take long to realize that a motivated person can find many ways to create a balanced and fulfilling life here.
The fact that so many people choose to call this part of Canada home is evidence of that. But it is the region's employment sectors that make the prospect of going to school and working in Ontario so compelling. Here are six that stand out:
The health care and social assistance industry already employs a lot of Ontarians—about 906,000, according to Statistics Canada. But many employers still need more people with the right qualifications. And that need is expected to increase in the coming years.
Between 2018 and 2046, the province's population of seniors could nearly double. And older patients tend to require a lot more medical attention and personal support. As a result, Ontario is thinking big and planning to reform its health care system in order to address the changing demographics.
Expect new kinds of vocational possibilities to emerge even as demand stays strong in existing areas. And don't forget: Employers in this industry consist of more than just places like hospitals, doctor's office, and research universities. They also now include exciting companies in biotech, drug manufacturing, and medical device innovation.
Around 1.8 million: Statistics Canada says that's how many people the trades-heavy industries employ in Ontario. And you don't have to look far to understand why. A number of the province's urban areas rank among the fastest-growing places in North America.
So, aside from the obvious construction jobs that come with the growth of its cities, the region also boasts thriving sectors in advanced manufacturing (such as for automobiles), resource extraction, and cross-border exports (which requires a lot of skilled transportation workers).
But many employers can't find enough skilled tradespeople to fill their job vacancies. In fact, the skills shortage is so significant that the Ontario government has started a campaign to make young people aware of the many high-paying opportunities in the trades.
Ontario Creates notes that the province is the country's largest centre for film and television production. It also leads the nation in areas like print media publishing and audio recording.
A lot of that is thanks to what happens in the Toronto area. Check out these facts about the great city:
Employment of designers (including architects and those within the categories of graphic, industrial, interior, and fashion design) has grown faster in Toronto than it has in any other region in the country.
In 2019, more than $2 billion was spent on film and TV productions there.
The Toronto International Film Festival (TIFF) is one of the world's biggest and most prestigious movie-industry events.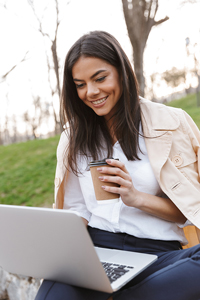 Mobile app creation and digital gaming are big business in Ontario, especially in the Toronto and London areas. And many of the world's most famous technology companies (like Google, Microsoft, Facebook, and IBM, to name a few) have offices here.
The Toronto region alone employs more than 90,000 technology workers. Collectively, they earn over $8 billion each year.
According to the provincial government, about 79 percent of Ontarians are employed in a service sector. Many of the most promising opportunities tend to be found in the business, financial, and legal areas. Consider that, just within Toronto, you can find:
Almost 210,000 financial services workers
The headquarters for Canada's biggest banks
One of the world's biggest stock exchanges
6. Hospitality and Tourism-Related Services
According to the Tourism Industry Association of Ontario, tourism is a $34-billion-plus industry for the province. In 2018, it supplied about 391,000 jobs.
The major cities are a big draw for tourists, but so are the plentiful scenic and outdoor recreational opportunities that are available across different seasons.
---