3 Hot Career Areas in Vancouver That Really Stand Out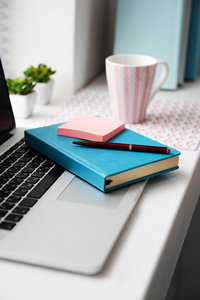 What makes Vancouver a special place to grow your career? Well, it has a highly diversified economy for one thing. It relies upon a vibrant mixture of professionals from many different industries ranging from the skilled trades to healthcare to business. And you can't overlook Vancouver's thriving tourism and hospitality industries. People come from all over the world to visit places like the famous Stanley Park, which is even larger than Central Park in New York City.
Simply put, the city's economy generates a powerful variety of opportunities across the entire Lower Mainland region of BC. But here are three especially intriguing career sectors worth paying attention to:
1. Digital Media and the Creative Arts
Vancouver is home to some of the best art and digital media programs in the world. And, between the film, video game, and interactive learning and entertainment industries, this sector continues to create wealth and new jobs each year. According to the City of Vancouver, more than 1,150 digital media companies are located in BC, employing about 16,500 Canadians and generating $3 billion in sales. And many of those companies are located in Greater Vancouver. That's one reason the region has been dubbed "Hollywood North."
2. Education
Vancouver is a major educational hub for British Columbia. The city's vast array of post-secondary schools draw roughly 150,000 international exchange students to the region on an annual basis. And close to 50,000 students are enrolled in one of the city's 58 private vocational and career-training institutions.
But students aren't the only ones flocking to Vancouver for the opportunities. Professional educators form a key demographic within the city. And it doesn't necessarily take much to get started in this field. Many people begin their careers in areas like early childhood education or special-education assistance since you don't have to spend very long in school to become qualified for them.
3. Information and Communications Technology (ICT)
If you have a big interest in electronics and connection technologies, then Vancouver is the place to be. According to the Vancouver Economic Commission, over 10,000 technology companies call British Columbia home, and they employ about 75,000 people in Vancouver alone. So, by getting the right vocational skills, you can go after careers in fun and interesting areas like computer systems design, software programming, web development, or network engineering and administration.
---