Online Accounting Courses
Last Updated
Online accounting courses of study can make getting started in a worthwhile profession a lot more attainable.
Think of the potential rewards of going to school at home: It can allow you to access the education you need for a good-paying career without disrupting other areas of your life. In fact, taking accounting courses online is a way to start moving ahead with your real ambitions while still maintaining other commitments you might have. And it can open up new possibilities that you may not have considered before.
So find out why aspiring professionals like you often choose to earn their degrees online. Perform a quick search with your zip code right now to see a selection of career colleges offing Web-based accounting programs!
5 Popular Reasons for Choosing Online Accounting Schools
---
---
Online Accounting Schools
Sponsored Listings
---
---
5 Popular Reasons for Choosing Online Accounting Schools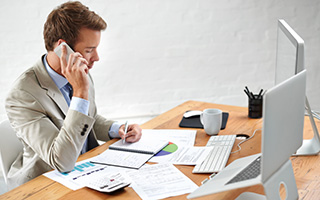 Pursuing a career in this important occupational field is often an excellent choice. After all, every organization, if it wants to succeed, needs to accurately keep track of its finances. And that only happens as a result of people who have the skills to perform smart accounting. Online courses of study in this field are designed to help you attain those abilities in the most convenient way possible. Here's why it's worth considering schools that offer this type of option:
---
1. Their Programs Are More Accessible
Traditional on-campus schools aren't always set up to help people who already have other big commitments. For example, many of today's college students have full-time jobs, young families, or other obligations that they must keep. And some of them have physical challenges that make it hard to commute. So they need other options.
That's why, for a lot of accounting students, studying online (or through distance learning) is the only way they can get the necessary education to pursue their goals. It gives them the flexibility to learn from home (or almost anywhere they choose) while controlling their own schedules. That way, they're able to maintain the lives they already have while making genuine strides toward the better futures they want.
2. They Offer a Good Range of Potential Degree Options
It's possible to find Web-based programs to help you earn almost any kind of educational credential you may need for beginning or advancing in this field. In fact, online accounting degree programs are available that award associate, bachelor's, or master's degrees. Some of them focus primarily on accounting, whereas others are part of a broader business administration education. Plus, you can even find programs for specialty credentials (e.g., a certificate in forensic accounting).
3. They Can Help Prepare You for Positions With Good Salaries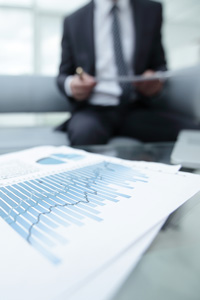 A lot of accounting professionals make good money. And, generally speaking, the more education you have in this field, the more you can make. So having access to an online program gives you the opportunity to begin attaining the qualifications that many employers reward through excellent salaries and benefits.
For example, people new to the field with associate degrees often work as bookkeepers or accounting clerks. According to data from the Occupational Employment Statistics program, such professionals earned an average salary of $42,110 in the U.S. in 2018. But those who attained higher qualifications and worked as accountants or auditors made $78,820, on average.
4. They Can Help Qualify You for a Variety of Interesting Roles
Knowing how to prepare and analyze financial information can be a very versatile skill set. That's because it's valuable to businesses and organizations in every sector—from the financial industry to healthcare to law enforcement to entertainment to government. And it's useful for performing a wide range of different professional roles. Examples include bookkeeping, payroll administration, income tax preparation, auditing, business evaluation, billing, accounts receivable, and many others.
The result is that you can learn skills for a career that offers flexibility, room for advancement, and plenty of ways to help clients or employers solve fascinating financial issues.
5. They Offer Convenient Training in a Field With Strong Demand
A lot of people believe that good accounting is now more important than ever. As individuals and organizations adapt to new regulations, tax laws, and global financial influences, the need for accounting expertise grows. After all, good strategic decisions can't be made without having the kind of useful information that accountants and similar professionals put together and analyze.
That's likely why, between 2018 and 2028, average yearly job openings for accountants and auditors could total 146,000, according to employment projections from the Bureau of Labor Statistics. That could mean enhanced job security for a lot of people in this field.
---
How to Take Action
Start putting some energy into your professional potential. Explore a variety of online accounting courses of study right now by entering your current zip code into the easy search tool below!
---