The Best Jobs for Veterans: A Guide to Careers for Military Vets and Getting Civilian Employment
By Publisher
| Last Updated December 13, 2021
In today's America, the best jobs for veterans are often the ones that utilize some of the skills they developed while serving. And, believe it or not, those types of jobs can be found in almost every industry. After all, former service members of the Army, Navy, Air Force, Marines, and Coast Guard frequently make outstanding employees because of their transferable skills, disciplined work ethic, and cooperative attitudes. But when it comes to transitioning back into civilian life as a military veteran, jobs can seem elusive, at least in the early stages.
Just know this: Over the long term, America's military vets tend to have an advantage in the job market over their non-veteran counterparts. Even though the initial transition from military to civilian employment can be difficult, veterans of the U.S. Armed Forces mostly experience lower rates of unemployment over the course of their entire working lives than those in the general population.
So the jobs are out there. But for a newly discharged veteran, employment in the civilian world is something that is often found only through persistence and extra effort. Think about it: Every year, between 240,000 and 360,000 U.S. servicemen and women leave the military. And that's on top of the millions of other veterans who are already out of the service. (In 2015, America was home to 21.2 million military vets, according to a report by the Bureau of Labor Statistics (BLS) on the employment of veterans.)
As a result, it isn't unusual for young or recently discharged veterans to experience a period of unemployment after leaving the military. Learning how to qualify and compete for civilian jobs can take some time. It's normal. That's why, in 2015, about 43 percent of the 495,000 unemployed veterans in America were under the age of 45, according to the BLS.
That doesn't mean that good veterans jobs only go to older vets. On the contrary, there are frequently a lot of civilian jobs for veterans who are younger or less experienced. But attaining those jobs often requires that you get some additional training or education, which you can often pay for with your military benefits. It also requires that you know how to conduct an effective veteran job search, including how to find companies that hire veterans.
Of course, a lot of veterans simply don't know what type of career to pursue in the first place. Without the structure of military life, it's easy to feel lost when confronted with the larger, different world of civilian occupations and expectations. However, allowing yourself the freedom to get acquainted with several possibilities is a good way to start transitioning into your new life. At this stage, your mission is simply to explore without putting too much pressure on yourself.
With those things in mind, check out the following sections:
---
Good Careers for Veterans: 14 Military-Friendly Job Categories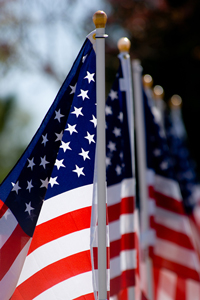 Some veterans are lucky enough to know exactly what they want to do in their new careers. And some of them even have hard skills that transfer directly into their civilian jobs without any additional training or credentials. But those veterans usually represent the exception, not the rule. In most cases, it takes open-minded exploration to come up with good possibilities for post-military jobs (for vets who served in frontline combat roles especially).
It's important to remember that veterans generally have a lot of soft skills and professional traits that translate well to a wide range of occupations. But understanding your own particular strengths is an essential aspect of exploring potential careers. You need to keep your current abilities in mind along with other skills that you think you might like to acquire. After all, America is home to plenty of veterans who've gone back to school in order to develop new skills that complement the ones they already have.
With those points as a backdrop, consider some of the following civilian jobs for military veterans. (The salary estimates that are cited after each occupation are based on national median wages from 2019.)
1. Skilled Trades
Some of the best jobs for veterans are in this category, especially since a lot of ex-military members are used to working with their hands. For example, many military vehicles have diesel engines, so a significant number of veterans have mechanic skills ready to complement a diesel technology training program. Plus, special programs exist to help transitioning service members get quality training and job opportunities in construction and similar industries.
For example, Helmets to Hardhats connects veterans to construction apprenticeships. And the United Association's Veterans in Piping (VIP) program helps current active-duty members of the U.S. Armed Forces transition to civilian careers in a variety of piping-related trades.
Aircraft mechanic: $64,090
Electrician: $56,180
Plumber: $55,160
Industrial maintenance technician: $53,590
Wind energy technician: $52,910
Commercial diver: $49,980
HVAC technician: $48,730
Carpenter: $48,330
Heavy equipment operator: $45,260
Solar energy technician: $44,890
Welder: $42,490
Auto mechanic: $46,880
2. Education
For some veterans, employment is found within private or public schools. Of course, becoming a teacher generally requires additional education. But a lot of vets have gained the ability to help mentor and train other people during their military careers.
High school teacher: $61,660
Elementary school teacher: $59,670
Middle school teacher: $59,660
Kindergarten teacher: $56,850
Vocational school teacher: $54,620
Teaching assistant: $27,920
Early childhood educator: $24,230
3. Engineering
A lot of American military vets have received specialized engineering training during their time in the military. So pursuing jobs in this category often makes a great deal of sense. But even if your military career involved something else, the engineering field is worth a close look.
Some of the nation's most successful aerospace and defense manufacturers like to hire veterans with engineering skills since they've had experience around the kinds of military equipment and systems that they produce. And engineering jobs can be found in a compelling range of other sectors as well.
Electronics engineer: $105,570
Mechanical engineer: $88,430
Civil engineer: $87,060
Electronics or electrical engineering technician: $65,260
Mechanical drafter: $57,060
Mechanical engineering technician: $56,980
Architectural drafter: $56,340
Civil engineering technician: $53,410
4. Transportation and Logistics
Many people in the military get experience at coordinating the movement of supplies or driving large vehicles. Some of them even get experience at flying aircraft or coordinating military air traffic. As a result, they often succeed at civilian careers like long-haul truck driving, aviation, or logistics and supply chain management.
Airline pilot: $147,220
Air traffic controller: $122,990
Commercial pilot: $86,080
Logistician: $74,750
Commercial tractor-trailer truck driver: $45,260
Light truck delivery driver: $34,730
5. Healthcare
This is often one of the best categories of employment for veterans who have experience at helping wounded soldiers or other sick or injured military members. But even if you didn't receive any special medical training during your time of service, you can still get a relatively fast education in an allied health field and be job-ready within as little as two years or less.
Dental hygienist: $76,220
Diagnostic medical sonographer: $74,320
Registered nurse: $73,300
Occupational therapy assistant: $61,510
Respiratory therapist: $61,330
Radiologic technologist: $60,510
Physical therapist assistant: $58,790
Cardiovascular technologist: $57,720
Medical lab technician: $53,120
Surgical technologist: $48,300
Licensed practical or vocational nurse: $47,480
Dental assistant: $40,080
Emergency medical technician: $35,400
6. Telecommunications and Information Technology
America's military is heavily reliant on advanced computer systems and communications technologies. That's why a lot of ex-military personnel gravitate toward careers in this category. They often expand their existing skill sets and get to enjoy being part of the continuing evolution of technology while contributing new solutions to fascinating challenges.
Software developer: $107,510
Cybersecurity specialist: $99,730
Database administrator: $93,750
Computer programmer: $86,550
Network administrator: $83,510
Telecom technician: $57,910
Computer support technician: $52,270
7. Finance and Business Management
The military is well known for producing leaders who know how to develop strategies, adapt to changing circumstances, and coordinate and motivate people with varying skill sets. So it's no surprise that occupations related to financial, business, or project management are among the best jobs for prior military members who've had leadership roles.
Marketing manager: $136,850
Human resources manager: $116,720
General/operations manager: $100,780
Financial advisor: $87,850
Accountant or auditor: $71,550
Property manager: $58,760
Hotel manager: $54,430
8. Criminal Justice and Law Enforcement
As far as ex-military jobs go, this sector often provides one of the most natural fits. Veterans frequently have a strong desire to keep serving their communities in a capacity that feels exciting or even a little dangerous. Many occupations in this category allow veterans to continue feeling like the good guys while helping to hold criminals accountable or keeping people safe from harm.
Criminal investigator: $83,170
Police officer: $63,150
Parole or probation officer: $54,290
Private investigator: $50,510
Corrections officer: $45,180
Security guard: $29,680
9. Outdoor Jobs
Veterans who've been in combat sometimes don't want to work indoors or within confined spaces. In fact, many veterans with mental conditions like PTSD (post-traumatic stress disorder) find it helpful to work outside where they have access to fresh air and don't have to be pinned in by walls. Thankfully, golf courses, marinas, and other outdoor settings are places where it's possible to find enjoyable employment.
Landscape designer: $69,360
Land surveyor: $63,420
Boat rigger: $50,860
Groundskeeper: $30,440
10. Animal Care
Like outdoor jobs, animal care occupations are often good for veterans who have PTSD or other mental health challenges. They can provide a calming influence and help minimize the amount of time spent with other people, which is sometimes an emotional trigger for combat veterans.
Veterinary technician: $35,320
Dog trainer: $30,430
11. Federal Government Jobs
It can be hard to beat federal government jobs. For veterans, especially, this route frequently offers the opportunity to start a career that comes with outstanding benefits. And veterans can often attain those jobs through special hiring processes that aren't available to the general public.
By understanding how veterans' preference works, you may be able to gain an advantage over other civilians when applying for jobs in federal agencies. You won't be guaranteed a job, but applying under special hiring authorities for veterans can greatly increase your chances of landing a great position in the public sector.
America's federal government has a long track record of hiring military veterans. After all, a lot of veterans already have government security clearances. And they frequently have essential skills that are needed by all kinds of federal agencies.
It's easy to explore the various possibilities at a site such as USAJOBS. Some of the most compelling positions are related to areas as diverse as homeland security, social work, nursing, engineering, and substance-abuse counseling. But the possibilities extend to nearly every type of profession, including administrative and technical positions.
Salaries within the federal government vary widely and depend on your location and pay grade. Most federal civilian employees earn pay based on the General Schedule (GS), which is made up of 15 grades. Each grade is made up of 10 steps. You can increase your pay by moving up to higher grades or steps. As of 2016, federal pay ranges from $18,343 per year for those at step one of the GS-1 grade to $133,444 per year for those at step 10 of the GS-15 grade.
12. Overseas Jobs
Many former servicemen and women choose to pursue new careers in countries other than the United States. In fact, if you want to work for the government, it's possible to find a lot of federal jobs for veterans in other nations since many American agencies have operations overseas.
Private security is one of the best jobs for veterans who miss the action and excitement of military missions and want to work overseas. The federal government hires private military contractors to help provide security for certain facilities and transport operations. Pay varies, but many people in this line of work earn six-figure salaries while under contract.
13. Business Ownership
Some veterans choose to take advantage of their proven leadership skills by going into business for themselves. They often have a high tolerance for taking risks, which makes them good entrepreneurs. Plus, it isn't always necessary to start from scratch. All kinds of franchise opportunities exist, which means that it's possible to benefit from a brand and business model that is already successful. And thanks to the International Franchise Association's Veterans Transition Franchise Initiative (VetFran), you can find opportunities in which franchisors offer significant discounts on their franchise fees or other expenses to former members of the U.S. Armed Forces.
14. Jobs for Disabled Veterans
Veterans who have service-connected disabilities can often take advantage of the federal government's special hiring authorities and training programs for disabled vets. In fact, according to the BLS report on veterans employment, about one-third of America's employed veterans who have a service-connected disability work in the public sector (compared to about one-fifth of non-disabled veterans). And, even if you have a significant impairment, the range of job fields available to disabled veterans is bigger than most realize. For example, jobs for visually impaired people can range from nursing to software development to teaching thanks to assistive technology.
In addition, some companies make an effort to offer career opportunities to disabled veterans in all kinds of fields. By exploring the wide variety of jobs for people with disabilities, you might discover one that you've never considered before.
---
Companies That Hire Veterans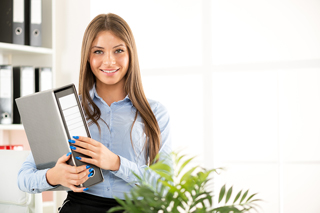 The United States is home to hundreds of large companies—in nearly every industry—that are committed to hiring military vets. And plenty of small businesses also regularly promote job opportunities to America's veterans. Thanks to major initiatives by the private sector, that continues to be the case.
For example, the Veteran Jobs Mission is a coalition of over 200 U.S. companies that have a goal of collectively hiring one million American veterans by 2020. And the U.S. Chamber of Commerce Foundation runs the Hiring Our Heroes initiative, which helps current and transitioning veterans, as well as military spouses, find good employment opportunities through hiring events around the country.
A full list of employers that welcome veterans into their companies would probably consist of thousands of different organizations. But here is a small sample of military-friendly companies. Hiring veterans has been a goal for well-known employers such as:
Amazon.com
Amtrak
Archer Daniels Midland Company
AT&T
BAE Systems
Bank of America
Brink's
Broadridge Financial Solutions
Capital One Financial Corporation
Caterpillar
Cisco Systems
Citigroup
CVS Health
DaVita
General Electric (GE)
General Motors (GM)
Goodyear Tire & Rubber Company
Gulfstream Aerospace Corporation
Hilton Worldwide
Home Depot
Honeywell
Humana
Hyundai
IBM
Intel
JCPenney
JPMorgan Chase & Co.
Kaiser Permanente
Lockheed Martin
Lowe's
Macy's
New York Life Insurance Company
Qualcomm
Southwest Airlines
Starbucks
Tesla Motors
Union Pacific Railway
Universal Health Services
USAA
Waste Management
Wells Fargo
Whirlpool
Xerox
---
How to Conduct an Effective Veteran Job Search: 11 Useful Tips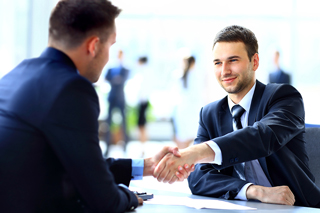 American veterans tend to be good people with a lot to offer. But it can definitely be challenging to transition into a civilian career after leaving the military. The reasons for that vary—from negative stereotypes of veterans by some employers to difficulties in trying to match military skills to civilian jobs.
However, with a good plan and persistent effort, those challenges can be overcome. Turning your military experience into a good civilian career is a manageable process, especially if you approach it with a never-quit attitude. After all, being in the military has probably given you the ability to face almost any challenge head-on. You can find just as much meaning in this new journey as you did in your military career.
1. Get Assistance
In the military, you likely had a lot of built-in support that you could count on. As a civilian, you might feel like that support has evaporated. But it's essential to remember that a lot of quality support is still available. You don't need to go through this transition alone. In fact, it's important to seek out and take advantage of programs that are designed to help you throughout the process.
For many veterans, the best first step is to attend a multi-day Transition Assistance Program (TAP) workshop within 180 days of leaving the military. It's an opportunity to learn more about how to explore veteran careers, locate job openings, craft your resume, and prepare for interviews. Each branch of the U.S. Armed Forces offers TAP workshops at their local military installations.
American veterans, military spouses, and other family members can also frequently find assistance through various government and community programs, local churches, and special veterans groups. For example, a few of the most popular sources of help include:
2. Understand What You Already Have to Offer
Everybody with military experience has developed particular strengths that can often be expanded upon or transferred into new roles. Being able to articulate those abilities is a key to making potential employers understand how you might contribute to their organizations. And having a firm understanding of them yourself can help you determine which skills you might want to add or refine through additional schooling or training.
So think about your time in the service and everything that you accomplished. Talk it over with other people in your life, and enlist their help in figuring out how to translate those experiences into abilities that the average civilian would understand. For example, maybe your military service enabled you to develop some of the following transferable qualities and abilities:
Specialized skills: Did you receive any extended training or experience related to computer systems, medical care, security, financial management, mechanical repair, office administration, engineering technology, or another area that requires special hard skills?
Leadership: Did you motivate or set a good example for other servicemen or women? Were you involved in directing any activities, analyzing different options, making decisions, formulating plans, or delegating resources or responsibilities?
Time management: Were you able to rank your priorities, work well under pressure, and accomplish your tasks successfully and on time?
A team-oriented mindset: Did you thrive while working alongside people who came from a wide variety of different backgrounds and abilities? Did you carry out your duties with the collective success of your unit (and the larger mission) in mind?
Organized planning: Were you ever involved in any operations that required you to carefully weigh multiple factors, come up with an effective plan of action, and manage the execution of that plan?
Communication: Did your job in the military require you to precisely communicate orders, debrief others in your unit, or quickly and accurately describe the details of complex problems or challenging circumstances?
Poise and adaptability: Were you able to stay flexible in response to changing circumstances, manage your stress, and quickly adapt to new situations or mission directives?
Trustworthiness: Did you attain any security clearances while serving that demonstrate your honesty and reliability?
A safety-first mindset: Did your time in the military give you a better appreciation for the importance of following safety protocols in order to protect people and property?
Accountability: Were you able to take responsibility for your own actions or for the actions of your subordinates when mistakes were made?
Record keeping: Did your role in the military require you to maintain accurate records related to the use of equipment and resources or to your actions or the actions of others?
Ingenuity and resourcefulness: Did you get the opportunity to take the initiative and solve complex problems with little or no guidance from your superiors?
3. Figure Out What You'd Like to Do
It's very hard to achieve success in your job search if you don't know what type of career you're after. That's why it's essential to investigate different vocations while keeping an open mind. Be sure to consider occupations that wouldn't normally be on your radar. After all, there is no rule that says you have to begin a civilian career that matches what you did while serving in the military. Embrace your fresh start.
Choosing a career doesn't usually happen overnight. It takes some time. So go easy on yourself while you explore the possibilities. And don't forget about the help that you can receive from a career counselor. You can access free career counseling services through the U.S. Department of Veterans Affairs. And many organizations offer free career assessments to military veterans and their spouses.
4. Go Back to School or Get Additional Training If You Need To
Every year, thousands of military vets decide to go to college or pursue trades training through registered apprenticeships. It's often a smart way to go, especially if you need civilian credentials for the new career that you want to begin. Plus, you or your dependents might be able to get some or all of that education paid for through programs such as:
It's easy to find veteran-friendly vocational schools near you. And plenty of resources exist for learning how to succeed as a college student.
5. Keep Track of Everything
As you get further into your job or career search, you might benefit from keeping a journal. By maintaining all of your appointments, activities, contact numbers, people you've talked to, and other information in one place, you can gain the advantage of being more organized than many other job seekers.
6. Craft Your Resume Without Using Military Jargon
Free help is often available for this step. Your resume should promote your strengths and use civilian language to showcase examples of your past accomplishments. As much as possible, it's also a good idea to draft different versions of your resume—one for each type of position that you will be applying for.
If you need assistance with translating your military skills, experiences, and terminology into words that civilian hiring managers will understand, then it's worth checking out resources such as:
7. Gather Job Leads and Research Employers
Online job boards are now the first places that most job seekers look for opportunities, but they shouldn't be the only places that you look. Many of the best jobs for veterans are never advertised on popular job websites. So while you're online, it's usually wise to use a search engine like Google to look for jobs that might only be listed on individual employer websites. Of course, that requires knowing which companies or organizations you might want to work for.
Start researching various employers in the industry that you want to enter. Think about what is most important to you. What kind of work environment will you prefer? What benefits, if any, are essential? See what you can learn from employer websites, news articles, blog posts, or current or former employees.
Attend local and regional job fairs. And don't overlook more traditional sources of job leads such as newspapers or other printed publications. For instance, industry-specific trade magazines often include employment listings.
In addition, reputable recruitment firms are often good sources of employment leads. Since their services are paid for by employers, not by job seekers, it's worth submitting your resume to recruiters and seeing whether they can help place you into a good job. One of the most popular examples of a veteran-friendly recruiter is Bradley-Morris, Inc.
8. Reconsider Your Location
Unless you absolutely have your heart set on working in your hometown, it might be worth evaluating the potential advantages of other locations. After all, the industry that you'd like to enter might have a stronger presence somewhere else. And other factors such as regional wages, crime rates, and cost of living are also important things to weigh when looking for jobs.
9. Grow Your Network
If people don't know that you're looking for a job, then they can't offer leads. And the more people you have in your corner, the better. That's why it can pay to attend various career events and business and social gatherings. They provide the opportunity to meet professionals who may be able to give you insider info or help out in other ways.
Plus, you might get the chance to meet other military veterans, including those who have already successfully transitioned into civilian careers. Take your time in getting to know them as people. And ask how they managed the process of moving from military to civilian life. With any luck, you'll receive helpful advice and maybe even some quality job leads that few other people know about.
10. Ace Your Interviews
The interview stage is when most jobs are won or lost. It's your chance to make a great impression and close the deal. But if you aren't well prepared, then your chances of landing the job will decrease significantly. So it's crucial that you explore and follow through on some time-tested job interview tips.
However, you also need to keep in mind that most people in the U.S. have never had any military experience. In fact, it's estimated that only about 7.3 percent of all Americans who are alive today have served in the nation's armed forces at any point in their lives. As a result, you need to ensure that you don't come across as too stiff or intimidating. Be aware of your body language and what you say.
It's usually appropriate to address people by their first names. Using "Sir" or "Ma'am" might come across as polite at first, but saying it too much can quickly make civilians feel uncomfortable. By the same token, using military time (e.g., saying "14-hundred hours" instead of "2:00 p.m.") can also make it seem like you'll have a hard time adjusting to a civilian work setting. So, as much as possible, try to use civilian language while maintaining a relaxed yet professional demeanor.
11. Never Give Up
It's unlikely that the perfect job will fall into your lap right away. Even for non-veterans, job searching usually takes time. Besides, you probably don't want to rush right into something that you'll regret later on. Allow yourself some room to figure things out and discover hidden opportunities. With patience and sustained effort, you can probably achieve more than you realize.
---
Jumpstart Your New Beginning
Your military experience can serve as a terrific foundation for a satisfying civilian career. With focus and persistence, you may just end up with one of the best jobs for veterans out there. And a lot of vocational programs exist to help you expand your skills and gain the necessary credentials for your future as a sought-after professional. Find nearby training options right now by putting your zip code into the following school finder!
---