Best Jobs for Seniors & Retirees: Over 35 Good Options
By Publisher
| Last Updated June 1, 2023
Have you noticed that more and more jobs for seniors are becoming available every year? Depending on where you live, jobs for retirees and older workers aren't necessarily easy to spot. But that doesn't mean they aren't around. The U.S. economy increasingly needs the skills, experience, and wisdom that many mature workers offer. It's a fact that will likely become more obvious with each passing year throughout the next few decades.
According to the U.S. Census Bureau, all baby boomers will be 65 or older by 2030. As those experienced workers continue to retire, a labor and skills gap may widen, which means that many employers will have trouble filling open positions. Many organizations will need to hire seniors and retirees for the economy to remain stable and keep growing.
If you aren't seeing a lot of part-time jobs for seniors being advertised in your area just yet, rest assured that they will probably start appearing soon. And if you get one, you'll be in good company. According to one nationwide Gallup poll, about 31 percent of American workers plan to continue working beyond the age of 67.
The whole notion of retirement is being redefined. For many older people, retirement no longer means staying idle and avoiding work. There are many reasons why seniors and retirees get jobs, from financial necessity to human connection. And a lot of them have discovered that the best jobs for senior citizens and retirees offer advantages such as flexible scheduling, mental engagement, physical activity, and low levels of stress.
Plus, depending on their mental sharpness, physical health, and stamina, older workers can often take on many of the same jobs as young people. Many of them even start their own businesses, sell things they make, or go back to work for previous employers in a slightly reduced capacity. By following some good job-search tips for seniors and retirees, it's possible to find and land good post-retirement jobs in categories like:
---
Consulting and Freelancing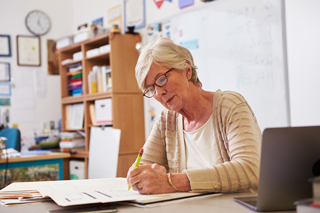 Why not market the professional abilities that you already have? Many companies and organizations will pay good money to experienced workers who can help out temporarily or contribute their skills and insights to particular projects or challenges. That's why options in this category often turn into great careers for seniors.
Since they involve working on a contract basis as self-employed professionals, these jobs allow for freedom, flexibility, and increased pay potential. And you can often consult or freelance in almost any professional field in which you have many years of prior experience.
1. Business management consultant
Showcase your wisdom and leadership abilities as someone who helps companies overcome specific challenges such as reducing their overhead, entering new markets, hiring the right executives, or handling rapid growth.
2. Freelance writer
Start writing about the topics you're an expert on and build an audience as you share what you know online or in print media.
---
Security and Conflict Resolution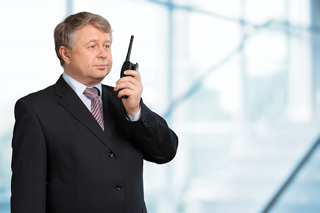 After several decades of life experience, many seniors have acquired a great deal of wisdom and patience.
They've witnessed plenty of dishonest behavior and can often recognize potential troublemakers because of their keen powers of observation. That's why jobs in this category are good options for some older workers.
3. Mediator
Put your well-refined listening abilities to good use as you help people negotiate, resolve conflicts, and make peace with each other without going to court. Legal training is often beneficial for this kind of role.
4. Gaming surveillance officer
Help keep an eye on the activities of casino patrons and employees to catch and prevent theft or cheating. Many people in this field have received training in private investigation or a related area.
5. Security guard
Contribute your powers of heightened awareness toward the goal of protecting private properties from theft and vandalism.
---
Non-Profit Jobs and Volunteering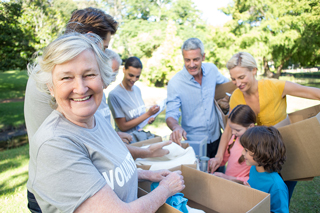 Contrary to what some Americans may believe, this sector doesn't just offer jobs for retirees. The charity and non-profit sector is full of idealistic professionals and volunteers of all ages. And you don't necessarily have to engage in unpaid work to contribute. Many organizations hire seniors, retirees, and other people to perform paid work as part of their daily operations.
Of course, volunteering is also a great way for older people to stay active, which is why services like the AmeriCorps Seniors RSVP program exist. You can choose how many hours you would like to volunteer each week and get put in touch with opportunities that let you make a crucial difference in the lives of people in your community.
6. Fundraiser
Take advantage of any sales or marketing training that you've received over the years so you can help solicit and collect monetary donations for an important non-profit organization or charity in your area.
---
Leisure, Recreation, and Hospitality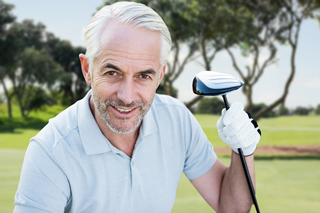 Many people see retirement as a time to relax and travel. For retirees with good savings and extra money to spare, that lifestyle is often a reality. For other retirees, part-time jobs in this category may be a good alternative that allows them to travel or plan trips and events while also making a good income.
Seniors working in this area get the opportunity to do things they enjoy in settings that they truly appreciate. For example, consider these possibilities:
7. Event planner
Help arrange and coordinate special events such as business conventions, weddings, retirement parties, or other celebrations in scenic or charming locations.
8. Travel agent
Build on your enthusiasm for visiting other places by helping fellow retirees and their families choose, plan, and organize fun and memorable trips.
9. Coach
Play an influential role in the lives of young people by using your expertise in a particular sport to help mentor and encourage their athletic and personal development.
10. Referee, umpire, or other sports official
Become part of the action by using your in-depth knowledge of a sport to help ensure that games or matches are played fairly and safely.
11. Tour guide
Utilize your deep knowledge of your community or a particular attraction near home by guiding tourists and residents through museums, landmarks, or other places of interest or historical significance.
12. Assistant golf professional
Spend each day on a golf course as you help enforce the rules, interact with golfers, keep the greens and fairways looking good, and perform other routine tasks in the fresh outdoors.
---
Education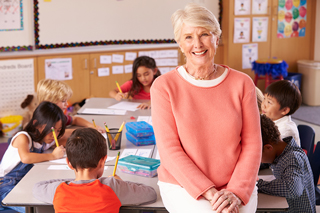 Substitute teaching remains one of the best part-time jobs for retirees who have worked in this field before. But you don't necessarily need prior teaching experience to find worthwhile jobs in education. After all, many working seniors previously held careers where they gathered research or mentored and supervised others. That's why, in addition to teaching, good examples of retiree jobs in the education sector include the following:
13. Research assistant
Help businesses, non-profit organizations, or scholars at colleges or universities look through records and find and collect relevant information that assists them in solving problems, answering questions, or advancing their research.
14. Tutor
Give private lessons and assistance—at any educational level that aligns with your expertise—to students who need extra help when learning important concepts.
15. Crossing guard
Help keep students safe by controlling pedestrian and vehicle traffic at school crosswalks and intersections.
16. Library assistant
Work in a school or community library as someone who helps librarians with a wide range of duties such as sorting books, issuing library cards, maintaining reference databases, and answering phone calls.
17. School bus monitor
Ride along on busy school buses while supervising the behavior of primary or secondary school students and reporting any infractions to the appropriate authorities.
---
Personal and Administrative Assistance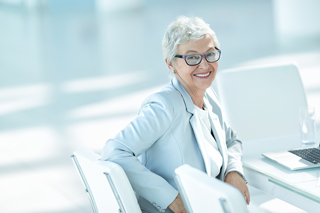 Office positions are often good jobs for retirees who have kept their administrative and computer skills up to date.
Seniors who know how to use smartphones, tablets, and other electronic devices often make valuable assistants to professionals or other busy people.
18. Bookkeeping or accounting clerk
Help companies and other organizations keep complete and accurate financial records by calculating, classifying, recording, and verifying numerical information.
19. Administrative assistant
Contribute to the day-to-day performance of various clerical and office-based tasks such as file organization, meeting and appointment scheduling, document preparation, and routine communication.
20. Medical assistant
Work in a medical office (under the supervision of a physician) as somebody who gets to carry out a variety of routine clinical and administrative tasks. It doesn't take long to learn medical assisting, and many seniors appreciate the opportunity to regularly interact with the public in a calm environment.
21. Office clerk
Provide basic office support to employers that need someone to help with answering phone calls, typing or filing documents, or performing other simple tasks.
22. Personal assistant
Help a busy professional outside of an office setting by assisting with handling phone calls, scheduling meetings, running errands, and taking care of other day-to-day needs.
---
Seasonal Jobs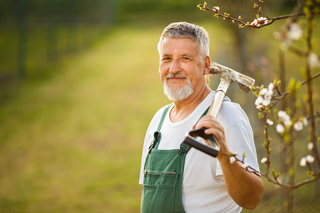 Some of the best part-time jobs for retirees and seniors are seasonal. After all, year-round work isn't always the goal. In many cases, mature workers prefer to have jobs during the warm seasons and hunker down or travel someplace else for the winter. In other cases, retired workers simply want temporary jobs to help top up their savings.
All kinds of seasonal jobs exist, especially from the spring to early fall. As a senior citizen, jobs that take advantage of your local knowledge, professional expertise, outgoing nature, or other talents can often be found. Beyond jobs at tourist information centers and seasonal resorts, here are a few other ideas:
23. Tax preparer
Offer your number-crunching abilities to people during personal income tax filing season, which usually lasts from January to May each year. Even if you don't have any prior accounting experience, some tax-services companies offer quick training and will hire you upon completing it. The Internal Revenue Service (IRS) also frequently hires seasonal workers as clerks, data transcribers, and tax examiners.
24. Gardener
Take advantage of your years of gardening experience by offering assistance to homeowners or other property owners who don't have green thumbs or the knowledge to care for their landscapes and flowering plants.
25. Event usher or attendant
Help people navigate events at concert venues, convention centers, theaters, or sports arenas and stadiums while you enjoy the fun atmosphere and free exposure to a variety of live entertainment.
---
Retail and Customer Service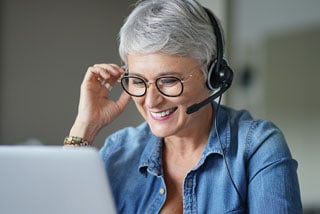 The service sector provides a lot of older workers with ways to supplement their incomes and stay busy. Plus, many people consider service jobs to be among the best jobs for retirees because they often come with relatively little stress compared to other occupations. And some employers offer extra benefits like vision and dental insurance, which can be difficult for seniors to afford on their own.
26. Customer service representative
Answer questions, take customers' orders, or help customers solve various issues over the phone or in person. Many companies now offer full- and part-time jobs for senior citizens and others who want to work at home as virtual customer service reps.
27. Receptionist or information clerk
Provide basic guidance and assistance to an organization's clients, customers, or visitors by answering questions or putting them in touch with the appropriate people.
28. Stock clerk or order filler
Help stores receive and organize new shipments, stock shelves, maintain their stockrooms, label merchandise, put up displays, and fill customers' orders.
29. Greeter
Utilize your warm and outgoing personality by providing friendly greetings to customers and visitors and answering any questions that they may have.
---
Driving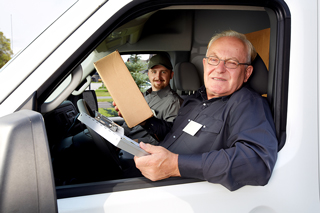 Plenty of younger seniors and retirees who enjoy being on the road can safely enjoy driving jobs. And the demand for drivers continues to be high or steady in many regions throughout the U.S.
Depending on whether you're interested in getting truck driving training, your stamina for long-hauls, and how well you enjoy being on the open road, you may or may not want to consider becoming a commercial driver.
Here are some additional options that can allow you to work on the road and give you the option to do work with plenty of varied social interactions and lots of diverse scenery.
30. Delivery driver
Deliver food, packages, or other goods from restaurants, stores, or other local facilities to the local people or businesses that ordered them.
31. Chauffeur or taxi driver
Privately transport customers or wealthy clients between various locations by driving a taxicab or luxury vehicle such as a limousine.
32. Special client or school bus driver
Shuttle people with disabilities, the elderly, or primary or secondary school students to and from their homes, schools, or other destinations.
---
Animal Care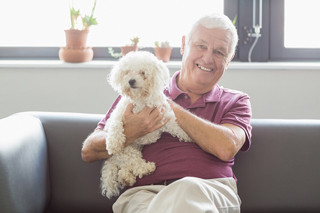 This category has some of the best jobs for seniors, especially considering the healing effect that animals can have on people. For people of all ages, interaction with animals has been shown to have therapeutic benefits. So why not turn it into a fun way to make extra money?
Many seniors may not have family or friends nearby and can benefit from the companionship of animals, even when it is temporary. The bonus is that, by caring for animals, they also frequently interact with their owners, who are grateful for the high-quality care given to their pets.
33. Dog walker
Find busy dog owners and take their dogs for daily walks to ensure that their canines get adequate exercise and social interaction.
34. Dog trainer
Teach canine companions how to properly behave or perform tricks with the input and assistance of their owners.
35. Pet sitter
Pet sitting is often one of the most enjoyable jobs for the elderly, assuming that they are able to keep up with the demands of the different types of animals in their care. Some breeds of dogs, for example, require a lot of physical activity. For someone who is not as physically active, pet sitting for smaller or less active dogs and other types of animals may be a better fit. This role can combine nicely with a house sitter job for animal lovers looking for travel opportunities.
---
Caregiving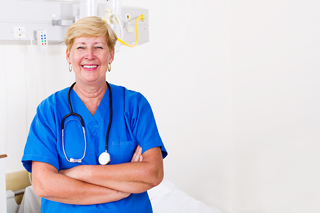 From young children and persons with disabilities to older people in need, many individuals in our society require special care and attention. And a lot of caregiving jobs are well-suited to retired seniors who still have plenty of energy, especially since they frequently offer the chance to work part-time. The life experiences and insights that mature workers bring to these jobs often provide a more enriching care environment for the people they help look after.
In some regions, employers even offer signing bonuses of up to a few hundred dollars since there is a major shortage of care workers. And short training programs are frequently available nearby to help you become qualified quickly. A few examples of caregiving jobs include:
36. Certified nursing assistant (CNA)
Work under the supervision of nurses in healthcare facilities as you provide basic care to patients, which may involve changing their linens and bathing, feeding, dressing, and grooming them.
37. Home health aide
Help patients recover from injuries or illnesses in their own places of residence by performing services such as dressing their wounds, changing their bandages, and administering basic medications.
38. Personal care aide
Provide day-to-day support and companionship to clients in their homes by preparing meals, running errands, doing laundry, and performing other housekeeping activities.
39. Child care worker
Look after other people's young children in a daycare or as a babysitter or private nanny while helping them learn basic life skills through fun and play.
---
Government Jobs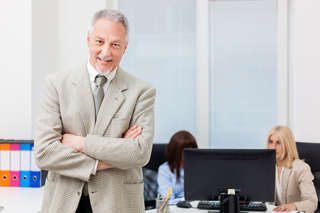 Even though, in most cases, older workers are protected by law from employment-related age discrimination, many seniors still experience it. But they are much less likely to experience it when applying for opportunities in the government, particularly for those in the federal government.
For example, many active seniors have jobs with the National Park Service. And sometimes, various agencies within the federal government even advertise jobs for seniors at home. The variety of available positions is often staggering, and you can explore them at USAJOBS.
---
Why Seniors and Retirees Get Jobs
The reasons for working during retirement are as varied as the older workers who choose to do it. However, one thing is very clear: Transitioning into life as a senior citizen or retired person can feel incredibly daunting. It represents a huge change, especially if you've worked full-time for 40 years or longer.
Three of the most common reasons for working as a senior or retiree include:
Financial need: Many older people fear that they'll run out of money, and many can't afford their living expenses unless they work. Sometimes, retirement plans don't pan out, or unexpected events happen that are out of seniors' control (such as health problems, family troubles, or economic turmoil). Many workers today no longer receive company pensions, some people cannot afford to contribute as much as they would like to a 401(k) or other savings plan, and Social Security benefits are only designed to provide up to about one-third of a senior's income.
Wanting to stay active and productive: Many seniors have jobs to stay busy and feel like they are still contributing. It's easy to understand why. Seniors don't want to be defined by their age or merely looked at as being "old people." Jobs help them feel a sense of control and independence, which seniors often perceive as slipping away. Plus, staying active can be a good way to increase your longevity while keeping yourself mentally sharp and physically capable.
Wanting to have fun and interact with other people: Socialization is vital for staying healthy and engaged during a person's retirement years. But as people age, they often lose the company of friends or loved ones who pass on or move away. And that can lead to loneliness and depression. Jobs often provide new avenues for enjoyment and essential human connection.
---
Job-Search Tips for Seniors and Retirees
As an older worker, it's easy to feel slightly intimidated by the prospect of re-entering the workforce. After all, some employers may have concerns or stereotypes about mature job seekers. And it often does take a little longer for seniors to land jobs than it does for younger job seekers.
However, it's important to remember that mature workers often have valuable attributes lacking in many younger workers. For example, consider marketable aspects such as wisdom, loyalty, persistence, patience, and mentoring abilities. Seniors have benefited from seeing many trends come and go, and they've frequently acquired plenty of proven experience at overcoming challenges, pushing through hard times, and recognizing patterns. Their insights and big-picture perspective are valuable commodities.
So experienced workers have a lot to offer. That's where you should focus. Market your strengths. And as you go through the process of finding a suitable job, consider the following tips: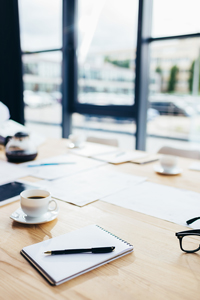 Make a list of your goals: What are your specific reasons for wanting to find a job? Do you need to make a certain amount of money? Are you hoping to find a fun and engaging job that aligns with one of your interests? What skills do you want to use or learn? Narrow down what you're looking for to filter potential opportunities.
Actively network: Let everyone in your life know that you're looking for work so that they can inform you of any potential opportunities that they run across. Attend local events and share your story with new people. And consider inviting previous work colleagues out for lunch or coffee.
Conduct good research: Gather as much information as you can about a variety of employers where you think you'd like to work. Figure out what they value and where they might be going. And determine whether you may need to update any of your skills in order to qualify for open positions or stand out among other job seekers.
Get updated training: Take courses or short programs relevant to the job you want, especially if your abilities are outdated or you need a better understanding of recent trends or technological advances.
Abolish the stereotypes: Help allay the fears that potential employers may have when they interview you. Demonstrate that you're an energetic person and an attentive listener who knows a lot about what they do and has come prepared with relevant questions of your own.
Enlist outside help if you need to: Most communities have local organizations or agencies that run programs for helping seniors find work opportunities. For example, the Senior Community Service Employment Program (SCSEP) is designed to help unemployed and low-income seniors get training and work experience by performing various community service activities in activities in their community. Seniors who qualify earn either state or federal minimum wage (whichever is higher). They work about 20 hours per week, on average.
---
Keep Contributing Everything That You Have to Offer
Working during retirement is quickly becoming the norm. So don't hold yourself back. Regardless of why you want to work, plenty of jobs for seniors and retirees are available. And it's never too late to learn new skills. Many short courses and programs can even be taken online, in the comfort of your own home.
---