High-Paying Part-Time Jobs: 27 Flexible Vocations
By Luke Redd
| Published
| Last Updated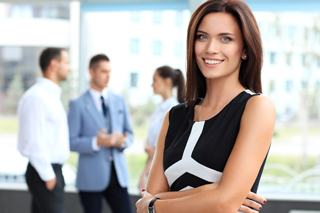 What high-paying part-time jobs can you think of? If fast food or retail jobs are the only options that come to mind, then you're in for a nice surprise. Plenty of other occupations provide opportunities for working fewer than 35 hours per week. They include jobs that you can do on the side or as part of a casual work arrangement. And they are often a lot more enjoyable and rewarding.
In fact, according to the Bureau of Labor Statistics (BLS), about 20 million workers in America hold part-time jobs for non-economic reasons. That is, they choose to work fewer hours for less than full-time pay. They might want the extra time to go to school, volunteer for worthy causes, take care of children or older family members, or pursue other personal commitments or passions. Or they might be semi-retired or have health-related limitations. Whatever their reasons, they represent nearly 78 percent of all part-time workers in the U.S.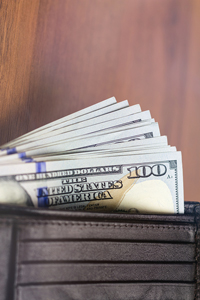 And beyond the potential of being convenient, fun, or lucrative, part-time jobs are also frequently beneficial because they can enable you to:
Feel more relaxed
Attain more variety in your activities and routines
Save more energy for the areas of your life that are most important to you
So how many hours do good part-time jobs typically require? The BLS says that Americans who work part-time for non-economic reasons average a little over 21 hours per week at their jobs. But in the U.S., any job in which you work under 35 hours a week is considered part-time.
In terms of well-paying part-time jobs, many of the most lucrative ones require at least a little post-secondary education or training. But that can often be achieved in two years or less. So check out the following 27 good-paying part-time jobs, which all pay, on average, more than $15 per hour.
(Note: Unless otherwise indicated, average pay is based on Occupational Employment Statistics program data from May 2018 for employed individuals. In some vocations, self-employed individuals may be able to charge much more for their services than the displayed average. And although hourly rates are shown for each career, the actual method of compensation may vary.)
People who are skilled at designing or modifying software (including mobile apps) often have the ability to attain some of the highest-paid part-time jobs in the country. Many self-employed software developers, in particular, choose to work fewer hours because they can command such high rates of pay.
Average hourly pay—$51.96
Here's why this field makes it possible to get a high-paying part-time job: Every organization needs to accurately keep track of its finances, prepare taxes, and follow sound advice from accounting-related professionals in order to maximize its success and stay in compliance with relevant laws and regulations. And individuals often require the same assistance. All of that demand means that many specialists in this field are able to benefit from some of America's top-paying part-time jobs.
Average hourly pay for accountants—$37.89
Average hourly pay for tax preparers—$22.53
Average hourly pay for bookkeepers—$20.25
This occupation is easily one of the most lucrative part-time jobs you can get. After all, cleaning people's teeth and helping them prevent oral disease is one of the most important roles in health care. So dental hygienists tend to earn good incomes. And many of them get the opportunity to choose part-time work.
Average hourly pay—$36.30
The field of nursing has offered great-paying part-time jobs for a very long time. And with a growing shortage of nurses in America, many hospitals, nursing homes, and other health facilities are offering various kinds of alternative work arrangements in order to retain and attract the skilled nurses they need.
Average hourly pay—$36.30
Many people who write for a living get to choose work schedules that provide them with good work-life balance. And it's possible to specialize in areas of the field that frequently offer high-pay part-time jobs, such as technical writing, corporate communications, or advertising copywriting.
Average hourly pay—$35.14
In today's Internet-dominated world, the ability to create attractive and user-friendly websites is highly valuable. And those skills don't have to be used on a full-time basis in order to reap the rewards. In fact, you may not find higher-paying part-time jobs than the ones that you can create yourself as a freelancer in this field.
Average hourly pay—$36.34
Many outgoing people who want the flexibility to determine how much work to take on at any given time choose this career option. By helping clients buy or sell properties, they earn commissions that can be in the tens of thousands of dollars (or even more), depending on the value of those properties. So it's possible to benefit from high-paid part-time jobs in real estate that offer plenty of free time between high-commission sales.
Average hourly pay—$29.67
Many interior design professionals are self-employed, which allows them to decide their own schedules and choose the number of clients to take on. So building a great reputation for designing attractive, comfortable, and functional indoor spaces can mean being able to enjoy one of the best part-time jobs for creative people while commanding high fees and creating a more balanced life.
Average hourly pay—$28.42
Physical therapy is increasingly being incorporated into the treatment of people who are recovering from injuries or surgical operations. As a result, many clinics around the country are hiring physical therapist assistants for some of the best-paying part-time jobs in health care in order to help meet the growing demand.
Average hourly pay—$27.77
10. Mail Carrier
Delivering mail for the postal service is often a compelling option for people who enjoy doing work that keeps them active. And mail carriers come from a wide variety of different backgrounds, which means that a lot of them have other commitments in their lives that make it essential to hold down part-time jobs that pay well.
Average hourly pay—$24.89
With a scuba-diving license and some additional specialized training, you can become a pro at fixing or installing structures or equipment under water. And many commercial divers work on a contract-by-contract basis so that they don't have to be tied to one employer. Instead, they can choose flexible part-time jobs that pay well and accommodate their preferred work schedules.
Average hourly pay—$28.59
By working on a casual or freelance basis, a lot of graphic designers are able to decide their own hours and reap the financial rewards of having one of the best-paid part-time jobs in the creative sector. Plus, their work is often fun since they get to design things like logos, brochures, promotional displays, book covers, posters, magazine ads, product packaging, and web graphics.
Average hourly pay—$26.29
13. Interpreter or Translator
This option is good for people who prefer not to have a consistent work routine. In many cases, interpreters and translators are hired for good-pay part-time jobs on an as-needed basis for events where some of the audience or people attending will be using sign language or speaking in a non-English language.
Average hourly pay—$26.55
The market for skilled massage services continues to be strong. Whether for relaxation, pain relief, or better mobility, all kinds of people seek to have their joints and muscles massaged by qualified professionals. And a large percentage of massage therapists get to enjoy great part-time jobs with flexible work schedules.
Average hourly pay—$22.06
15. Flight Training Instructor
Working as a certified flight instructor is a good way to accumulate the flying hours needed to become a commercial airline pilot. In fact, it's often the most relevant and best-paying part-time job option for pilots during the early stages of their careers. They can earn a good amount of extra cash while gaining valuable experience for future opportunities. And some flight instructors simply enjoy being their own boss and teaching others how to fly.
Median hourly pay—$20.00 (according to PayScale)
Few high-paying, part-time careers offer as much opportunity for staying physically active and enjoying flexible work hours as fitness training. After all, it involves helping people get into shape (and stay in shape) through regular and strategic exercise. And it's possible to find paying clients for almost any time of day that works for you, from morning to late at night.
Average hourly pay—$21.43
By getting a commercial driver's license (CDL), you can pursue part-time, flexible jobs involving the transportation of passengers or essential goods. For example, maybe you want to spend a few days driving long distances in a semi-trailer truck followed by several days off. Or maybe you'd prefer to spend only a part of each day driving a public transit bus.
Average hourly pay for tractor-trailer truck drivers—$21.91
Average hourly pay for public transit bus drivers—$21.47
Assigning clinical codes to medical procedures that have been carried out by health care practitioners is something that can often be turned into part-time, high-paying jobs in employers' offices or within the comfort of a home office. That's why this occupation continues to be a popular choice among people who want a reliable yet adaptive career.
Average hourly pay—$21.16
So much variety exists in the world of professional photography that it enables many creative people to build highly customized part-time careers that pay well. In fact, the opportunities extend far beyond top-of-mind assignments like fashion shoots or weddings. For instance, some photographers work on the side as part-time field inspectors, which means they're assigned to inspect and photograph the conditions of various homes and properties on behalf of banks or insurance providers.
Average hourly pay—$20.56
20. Proofreader
Print and online publications produce a lot of written content that needs to be looked over for typos, grammatical errors, and other mistakes. But they often don't want to commit full-time staff to that task. As a result, many of them hire part-time proofreaders. Plus, proofreading is frequently among the best high-paying part-time jobs for college students since fellow students often need help with double-checking their essays and other writing assignments.
Average hourly pay—$20.17
In this vocation, people often get to work part-time hours. Many self-employed medical transcriptionists, in particular, have chosen this field for exactly that reason. Plus, transcribing the dictated reports of medical practitioners is one of the good part-time careers that lend themselves well to working from home.
Average hourly pay—$17.48
Many secretaries and office assistants are able to get part-time jobs with flexible schedules. They help organizations with tasks like organizing files, entering and organizing data, drafting letters or email communications, putting together reports, and making appointments and other arrangements. And some people in this field even get to work from home as virtual assistants.
Average hourly pay—$18.28
Like other types of beauty professionals, skincare specialists (also called estheticians) frequently have opportunities to work part-time hours. And learning how to perform electrology or laser hair removal offers the potential to help you build one of the most flexible and highest-paying part-time careers in the skincare industry.
Average hourly pay—$17.48
In contrast to some other part-time trade jobs, this one is often seasonal in nature, which means that it can be a good option if you only want to work full-time during part of the year and then cut back your hours during the other months. But some small-engine mechanics are able to create their own high-paying weekend jobs and work year-round while fixing or overhauling equipment such as chainsaws, lawn mowers, snowblowers, and snowmobiles.
Average hourly pay—$17.76
The health care field produces no shortage of administrative tasks. And a lot of medical offices and health clinics are open less than five days a week. Plus, some doctors and other progressive employers take pride in being able to help their office staff achieve great-paying part-time careers.
Average hourly pay—$16.61
More and more dog owners are turning to professional obedience trainers in order to ensure that their pets exhibit safe and respectful behavior. Plus, being a dog trainer is great for animal lovers who aspire to be their own boss and want the chance to create one of the most profitable part-time jobs in the pet care industry.
Average hourly pay—$16.95
Many hospitals, blood-donation clinics, and diagnostic medical labs employ part-time phlebotomists to help collect blood samples from patients or donors. And some people in this field work flexible schedules and enjoy some of the best-paying part-time careers in allied health as mobile or traveling phlebotomists on behalf of insurance companies.
Average hourly pay—$17.10
---
Discover Your Own Path
Good-paying part-time opportunities are available in almost every career area. So why not find a school that can assist you in learning skills for one of your region's highest-paying part-time jobs? Enter your zip code in the school finder below to generate a list of training options!
---