41 Temporary Jobs That Offer Great Short-Term Opportunities
By Publisher
| Last Updated January 3, 2022
Think temporary jobs are limited to receptionists and office clerks? Think again. Many people don't realize it, but fixed-term positions are available across a huge swath of industries, from manufacturing and accounting to information technology and healthcare. Whatever your skill set, you have plenty of options.
And temporary careers are becoming increasingly common in the American workplace. Roughly 20 percent of U.S. workers are on temporary contracts. And the temporary services industry is expected to grow by 8.5 percent between 2019 and 2025.
Many people get fixated on landing a permanent position, but temporary jobs offer advantages that should not be overlooked. Whether you're seeking a side gig to supplement your income, a flexible schedule, a way to develop new skills and fill out your resume, or even a bridge to permanent employment, short-term contract work can be the way to go.
The information below can help you understand how temporary jobs work and why you may want to consider this type of position. You can also explore our extensive list of seasonal careers, contract jobs, and temporary positions in an array of different occupational sectors.
Salaries are current as of July 23, 2020 and are based on estimates from the Occupational Employment and Wage Statistics program unless indicated as being from (1) SnowSkool, (2) PayScale, or (3) JobMonkey.
Job growth data, where included, is for the decade between 2018 and 2028 and is based on employment projections from the Bureau of Labor Statistics.
---
How Do Temporary Jobs Work?
Having a temporary job means you are hired for a defined period of time. A temporary job can be anywhere from a few hours to a few years long, but it has a specific fixed term. A temporary contract of employment is an agreement between the worker and the employer that specifies the length of employment, the duties expected of the worker, and the compensation to be paid by the employer.
Many companies look for temporary employees to help out during seasonal spikes in demand. For instance, retailers will take on extra staff during the holiday shopping season, and accounting firms will bring on additional workers during the spring tax season. There are also season-specific temporary jobs, such as ski instructor or landscaping worker.
Temporary or contract workers are also sought when regular employees go on extended leaves or when companies need specialized expertise for short-term projects. (Some temporary workers refer to themselves as contractors, consultants, or freelancers.)
You can find temporary work through online postings or through word of mouth within your network of contacts. Many people find jobs through staffing agencies, which interview and screen candidates in order to match them with available job openings. Some agencies specialize in particular industries, such as office administration, healthcare, manual labor, or information technology.
If you work with an agency, you are placed with various companies that pay the agency a set amount per hour for your services. You are paid by the agency, not by the company you actually do the work for. It's important to note that as a temporary employee, you do not generally get benefits, though some temporary services agencies do offer health insurance or other perks to their workers.
Some positions are advertised as temp-to-perm, meaning you start out as a temporary employee so that you and the employer can assess how good of a fit you are for each other. In some cases, these temporary positions can turn into long-term permanent jobs.
---
6 Reasons to Consider Temporary Work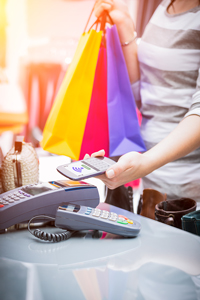 Are you thinking about taking a fixed-term position? Temp employment has plenty of upsides. Here are six reasons to consider this type of work:
1. It can be a good career builder.
You can get your foot in the door, expand your network of contacts, and start establishing a solid reputation. Temp jobs are also a great way to develop new skills and set yourself up for the job you really want.
2. It lets you test drive a career field.
You can get a taste of what it would be like to focus on that particular career (or that particular employer) without being committed for the long haul. Temporary jobs also let you easily switch gears and experience a variety of different projects and workplaces.
3. It gives you a source of income.
You can use a temporary job as a side gig to make some extra cash, as a stop-gap measure to support yourself while you look for your dream job, or as a stepping stone to another short-term opportunity. In any case, it's money in your pocket.
4. It can add to your resume.
The experience you get from temp work can fill in what might otherwise be large gaps in your work history. And since companies don't have to invest as much in temporary workers, these kinds of jobs can be easier to get, especially if you're just starting out.
5. It lets you control your schedule.
Temp work doesn't have to dominate your life. You can choose the projects and work hours that are most convenient for you. You can take a break between gigs to travel or focus on personal issues without having to worry about arranging for someone else to cover your job duties.
6. It could lead to a permanent job.
Plenty of companies want to "try before they buy." If you can prove that you're an asset to the business, the company may decide to offer you a permanent position.
---
Temporary Summer Jobs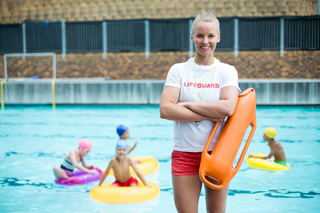 It's not just teenagers and college students who can benefit from short-term work in the summer. Anyone who has a seasonal change in their work schedule or who just wants to make some extra money would do well to consider one of these jobs. Here are a few seasonal careers that heat up in the summer:
1. Festival organizer
Summer is a prime time for music festivals, food fairs, sports tournaments, and other special events, all of which require organizers to hire performers, plan activities, book venues, and manage budgets. These workers also deal with any issues that arise and make sure that attendees receive the best possible experience. Your scope of responsibilities can vary depending on how large or complex the event is.
Median hourly wage: $24.33 for event planners
2. Forestry technician
How would you like to work deep in the woods and have a positive impact on the natural environment? The U.S. Forest Service hires seasonal forestry technicians to track rainfall, collect information on tree conditions, thin out timber stands, and keep watch for forest fires. These technicians generally work under the supervision of foresters or forest managers.
Median hourly wage: $21.87
3. Landscaping or groundskeeping worker
Maintaining the green spaces around homes, public buildings, athletic fields, and parks can only be done in the warmer months. Landscaping and groundskeeping workers do anything from laying sod and installing sprinklers to planting flowers and mowing lawns. Horticulture training can serve you well in this field. In many regions, workers who apply fertilizers and pesticides must be licensed.
Median hourly wage: $14.63
4. Farm laborer
Lots of farms need seasonal workers to help plant, irrigate, and harvest fruit, vegetable, and grain crops over the summer months. Farm laborers might also pick weeds, apply fertilizers, repair fences, or maintain equipment. Some work on small family farms, while others focus on large corporate agricultural operations.
Median hourly wage: $12.23
5. Lifeguard
At pools, water parks, and public beaches, lifeguards keep a watchful eye to make sure people stay safe in the water. They stay alert for hazards like dangerous undertows and ensure that all swimmers obey the safety rules. Many lifeguards are also responsible for teaching swimming classes and adding chemicals to pool water as necessary.
Median hourly wage: $11.26
6. Resort staff
Seasonal resorts around the country need all kinds of hospitality staff over the summer, including servers, bartenders, housekeepers, and front desk clerks. Many resorts also include accommodation or meals as part of the employment deal. The most desirable positions tend to fill up early, so make sure to start your research well in advance of the summer season.
Median hourly wage: $10 to $122
7. Camp counselor
Do you enjoy helping kids discover and appreciate the great outdoors? Camp counselors lead groups of children in activities like nature hikes, water sports, arts and crafts, and campfire sing-alongs. This is one of those temporary careers that can let you have fun outside and get paid for it. There are no formal educational requirements, but first aid training can come in handy.
Median hourly wage: $9.822
---
Winter Seasonal Jobs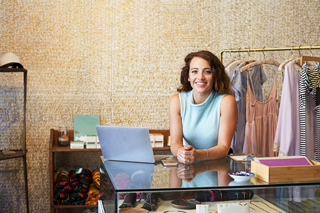 When the temperature drops, the snow arrives, and the holiday season gets into full swing, a whole new range of jobs opens up. If you find yourself with extra time on your hands in the winter, you may want to check out these seasonal temporary jobs:
1. Snow plow driver
Without the efforts of snow plow drivers, winter roads would remain icy and impassable. These workers operate trucks with an attached plow to clear snow off highways and city streets. They are on call whenever a storm is approaching and frequently work through the night to make sure that traffic can flow easily the next morning.
Median hourly wage: $19.58 for all highway maintenance workers
2. Ski instructor
Do you dream of heading for the hills every winter? Ski instructors spend their workdays showing beginners how to glide down the mountain and helping experienced skiers navigate jumps and moguls. You can expect to work mostly with kids, but some instructors also teach adults. Many find that their hourly wages get topped up with tips.
Average earnings: $15 to $20 an hour1
3. Seasonal retail visual merchandiser
Creating beautiful and compelling commercial displays for malls and store windows becomes especially important in the holiday shopping season, when many retailers earn the bulk of their revenue. That's why visual merchandisers often find temporary opportunities during the winter. Training in art or merchandising can be helpful.
Median hourly wage: $14.16
4. Gift wrapper
The end-of-year shopping rush also brings demand for gift wrappers to add the perfect finishing touch to holiday presents. Malls and department stores look for people who know how to use papers, ribbons, and bows to wrap items of any size or shape. Many gift wrappers receive an hourly wage, though some are paid on a per-present basis.
Median hourly wage: $12.46 for all hand packers and packagers
5. Retail salesperson
Many seasonal positions are for retail salespeople, who might sell anything from clothing and books to jewelry and electronics. These workers answer customer questions and process payments. Good people skills are important in this line of work.
Median hourly wage: $12.14
6. Delivery driver helper
Companies like FedEx and UPS often take on additional staff in November and December to help cope with a huge increase in deliveries. Driver helpers don't actually operate the vehicle; they ride along with the driver, unload packages, and deliver them to people's doorsteps. You need good customer service skills for this job.
Median hourly wage: $11.662
7. Santa Claus
Do you want to add a little holiday magic to the lives of small children? Donning the red suit and having little ones sit in your lap while they tell you what they'd like for Christmas can be a great way to make some extra cash. You need to be jolly, patient, and creative. (You never know what kids will ask!) Santas have pretty good temporary jobs—earnings can vary widely, but some make $8,000 or more in a single season.
Average pay: About $10 an hour, though some can make several thousand dollars in a season3
---
Temporary Jobs in Business and Administration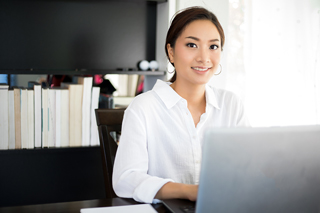 People often associate temp work with administrative positions, and it's true that many employment agencies focus on providing clerical and office support staff. There are numerous options for short-term work in the business sector. Consider the following careers:
1. Management analyst
Also known as management consultants, these professionals are in charge of examining how a company operates and coming up with ways to make those operations more efficient and more profitable. They interview staff, analyze financial data, and recommend changes as necessary. Many companies look for management analysts who have an MBA.
Median hourly wage: $40.99
2. Emergency management specialist
When natural disasters like hurricanes or earthquakes hit, the Federal Emergency Management Agency (FEMA) calls on a whole host of temporary workers to help support recovery efforts. Emergency management specialists coordinate public assistance programs and help people get the information and resources they need to get their lives back on track.
Median hourly wage: $35.86 for all emergency management directors
3. Accountant
Many financial firms bring on additional temporary accountants in the spring to help cope with the demands of income tax season. Accountants are responsible for calculating taxes, preparing returns, and providing tax-related advice to the general public. Becoming a Certified Public Accountant (CPA) can boost your job prospects.
Median hourly wage: $34.40
4. Human resources specialist
Recruiting, interviewing, and orienting workers is the job of human resources specialists. These professionals identify an organization's employment needs, conduct background checks on applicants, and answer candidates' questions about policies.
Median hourly wage: $29.77
5. Administrative assistant
It's common for administrative assistants to take temporary assignments through placement agencies. These workers answer phones, schedule appointments, prepare documents, and perform a range of other clerical tasks that keep an office running smoothly. You need top-notch communication and organizational skills to succeed in this job.
Median hourly wage: $18.12
6. Data entry clerk
Many companies hire temporary data entry clerks for short-term gigs that involve scanning documents, transcribing recordings, or updating customer databases. In some cases, data entry clerks also answer phone calls, handle mail, and replenish office supplies. This is an entry-level job with no formal educational requirements, though it's important to have good computer skills.
Median hourly wage: $13.462
---
Temporary Jobs in Information Technology (IT)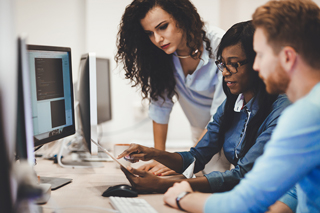 The world has such high demand for the expertise of information technology professionals that many of them can make a good living by doing project-based work as independent consultants. Check out these examples of contract jobs in IT:
1. Applications software developer
Designing the computer applications that people use, from word processing programs to mobile apps to video games, can easily be done on a project-by-project basis. These developers assess user needs to determine what a piece of software should do, then they create a plan for how to make that happen. Employment in this field is projected to grow an incredible 26 percent between 2018 and 2028.
Median hourly wage: $51.69
2. Systems analyst
Many systems analysts work as contractors who move around to different companies as they complete projects. These are big-picture people who assess a company's computer systems and recommend changes, improvements, or upgrades to help the business operate more effectively. You'll likely need a computer science degree, although some employers also look for an MBA.
Median hourly wage: $43.71
3. Computer user support specialist
Can you explain technical problems in easy-to-understand English? Do you have a pleasant phone manner and good people skills? Computer user support specialists are experts at diagnosing callers' technical woes and walking them through the steps required to fix their problems. Many companies that don't have in-house IT departments turn to consulting firms to provide contractors for this work.
Median hourly wage: $25.13
4. Software tester
Putting new software through the ringer to uncover glitches, errors, and bugs that affect its usability and performance is the role of software testers. They design, run, and document a multitude of tests to let developers know what needs to be fixed or improved. Many of them work as contractors on specific projects.
Median hourly wage: $21.512
---
Temporary Jobs in Health Care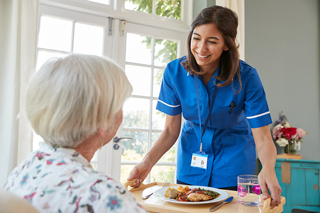 Hospitals, care facilities, and medical research firms routinely bring in temporary help to adapt to changing staffing needs. Indeed, some employment agencies specialize in placing healthcare workers in these types of roles. Here's a sample of short-term jobs in this sector:
1. Travel nurse
Travel nursing agencies place registered nurses in temporary postings and assignments all over the country. Most positions last for 13 weeks and come with medical benefits and housing allowances. You'll need to be licensed in whatever state you wish to practice in.
Median hourly wage: $35.24
2. Clinical research associate
When a medical research firm wants to conduct a study or trial, it relies on temporary clinical research associates to select and screen participants, administer assessments, and document results. These workers make sure the trial or study is conducted according to established guidelines. An advanced degree in nursing or health sciences is usually required.
Median hourly wage: $22.022
3. Nursing assistant
Nursing homes and other long-term care facilities depend on nursing assistants to help residents with basic everyday tasks like eating, bathing, dressing, and using the toilet. These workers also monitor residents' vital signs and help people move in and out of bed. You'll need to complete a training program and pass a competency exam.
Median hourly wage: $14.26
4. Home health aide
Home health aides care for elderly or disabled clients who need support to continue living in their own homes. They help with daily tasks like eating and dressing, but they might also change bandages or administer medications. Employment of home health aides is expected to grow by a staggering 37 percent between 2018 and 2028. Patient care technician training can get you started in this field.
Median hourly wage: $12.15
---
Temporary Jobs in Education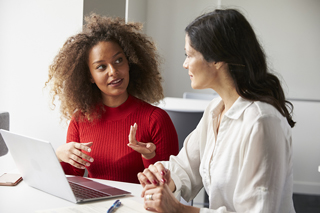 Temporary employment abounds in the education field. If you'd like to share your expertise with students without committing to a long-term role, you can probably find a position to suit you. Here are a few options:
1. Adjunct professor
The bulk of most colleges' teaching staff is made up of adjunct professors who are hired for short-term contracts. These professors teach classes, mentor students, and grade assignments and exams. In some cases, they also conduct research. You'll need an advanced degree in your field to be considered for an adjunct professor position.
Median hourly wage: $38.502
2. Tutor
Many students who struggle with their classwork depend on tutors to help them understand a concept or master a skill. Tutors could be helping kindergarten kids with the basics of reading or coaching high school students on the fundamentals of physics. They assess each student's strengths and weaknesses and adapt lessons to suit each student's learning style.
Median hourly wage: $17.752
3. Substitute teacher
Filling in for an absent teacher can be a good way to sharpen your teaching skills while trying out different subjects, grade levels, or schools. Substitute teachers follow the regular teacher's lesson plans, introduce new concepts, and keep order in the classroom. Some substitutes get called in for a single day; others take over for several months.
Median hourly wage: $13.84
---
Temporary Jobs in Construction and Manufacturing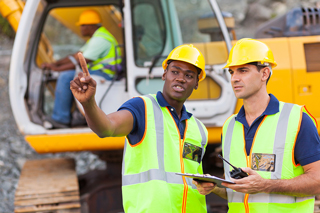 Construction and manufacturing firms that fall behind schedule or find themselves with staffing shortages frequently hire temporary workers to fill in the gaps and keep projects on track. The following are just a few of the temporary jobs available in these fields:
1. Heavy equipment operator
Before buildings, bridges, or roads can be built, heavy equipment operators must be called in to move dirt and clear the land. These operators control and drive large construction equipment like bulldozers, backhoes, excavators, and graders. They also clean and inspect the equipment and make basic repairs as needed.
Median hourly wage: $23.55
2. Carpenter
From erecting scaffolding and installing wooden concrete forms to framing walls and building cabinets, carpenters can perform a wide range of tasks. They are experts at using hand and power tools to create and repair structures made of wood. On construction sites, carpenters often manage and direct the work of helpers and laborers.
Median hourly wage: $23.24
3. Machinist
Crafting metal parts to exacting standards of precision and accuracy requires great concentration and manual dexterity. Machinists use milling machines, drill presses, lathes, and grinders to produce things like steel bolts, pistons, and cylinders. They read blueprints, set up and operate computer numerically controlled (CNC) tools, and examine completed products for flaws or defects.
Median hourly wage: $21.36
4. Construction laborer
Many construction laborers find work through employment agencies that assign workers to short-term gigs. Common tasks include clearing trees and debris, unloading building materials, installing traffic barricades, and operating machines like jackhammers or portable concrete mixers. On-the-job training is the usual path into this career.
Median hourly wage: $17.72
---
Temporary Jobs in Shipping and Transportation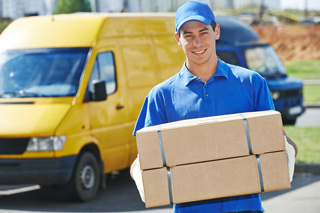 The world depends on cargo and goods getting from point A to point B quickly and efficiently, and sometimes that requires temporary workers to step in and help the process along. Here are some options for short-term jobs in shipping and transportation:
1. On-demand delivery courier
Services like InstaCart, Caviar, Amazon Flex, and Door Dash hire on-demand delivery couriers as independent contractors who accept temporary assignments. When a customer requests an item from his or her local store through a smartphone app, a courier accepts the request, goes to the store, purchases the item with a company debit card, and brings it to the customer's home.
2. Relief postal carrier
When regular postal carriers are ill or on vacation, temporary relief carriers are called in to help out. Because they use their own vehicles to deliver letters and packages, relief carriers are paid by the mile as well as by the hour. They are especially in demand in rural areas. You'll need a reliable vehicle and a clean driving record.
Median hourly wage: $24.67
3. Heavy and tractor-trailer truck driver
Drivers who can maneuver big rigs and get loads of cargo from one place to another can find plenty of temporary work opportunities. These drivers are responsible for securing their cargo, obeying all traffic laws, and keeping their trucks in good working order. Truck driving schools can help you get your commercial driver's license.
Median hourly wage: $21.76
---
Temporary Jobs in Communication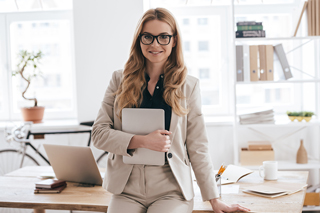 Freelance and temporary work is common in the communication industry. Many of those who work with words take on short-term contracts either as side projects or as their main source of income. Check out these career options:
1. Editor
Whether they're working with an author to shape the overall structure of a manuscript or going through each line of a document to root out grammatical errors, readability issues, and style inconsistencies, editors ensure that written content is presented in the best possible way. A degree in journalism, English, or communications can prepare you for this kind of work.
Median hourly wage: $29.50
2. Translator or interpreter
Are you fluent in more than one language? Do you have highly developed concentration, listening, speaking, and writing skills? Plenty of short-term opportunities exist for translators and interpreters who can convert oral speech and written content from one language to another. You could find temporary jobs in areas like education, law, or healthcare.
Median hourly wage: $24.92
3. Copywriter
Copywriters craft messages that inspire action. Their job is to write content that makes people want to buy whatever is being sold. They develop anything from radio jingles and marketing slogans to highway billboards and social media ads. Landing an internship at an advertising agency is one of the best ways to get into this line of work.
Median hourly wage: $20.032
---
Forge Ahead Into Your Future
As you can see, temporary jobs are abundantly available in virtually every industry. Do you have the skills you need to create the future you want? Vocational colleges, technical institutes, and trade schools offer convenient hands-on training that can prepare you to take advantage of a huge variety of rewarding short-term opportunities. Just enter your zip code into the following search tool to find training programs in your area!
---