---
---
Why Connecticut Is Great for College Students: 4 Sizable Advantages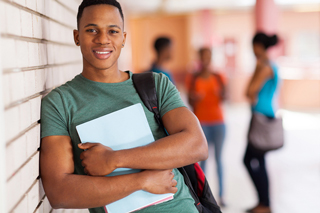 A lot of states have good schools of higher education. But some of them are better for learners and career-seekers than others. After all, most students want more than just a good experience while they're in school; they also frequently want the ability to move into good jobs once they graduate. And they often prefer to stay in the same region where they've established new or lasting friendships.
That's why some of the best colleges in Connecticut focus on helping their students become career-ready for nearby opportunities. They recognize that people often need training that's relevant to where they are. Plus, this state already has a high proportion of educated people. (In the Hartford region alone, 36.7 percent of residents have at least a bachelor's degree.) So having a highly focused vocational education can sometimes give you an edge over those with more general backgrounds.
As someone who's looking for ways to capitalize on your own ambitions, you might want to seriously consider some of the advantages that this state can provide. People who attend and graduate from Connecticut schools often get to benefit from:
1. A Variety of Vibrant and Fascinating Industries
Connecticut's economy is built on several truly compelling industries. As a result, many different kinds of occupations are supported. And the jobs that are created are often within fun, meaningful, or progressive sectors that contribute much-needed products or services to New Englanders and the rest of America. For example, some of the top colleges in Connecticut help students gain enough valuable expertise to work in distinctive industries such as:
The statistics below are based on data from CT.gov unless otherwise noted.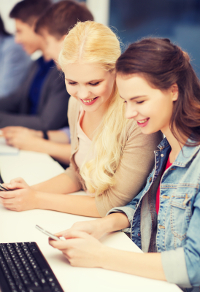 Clean energy—Connecticut is home to a world-leading fuel cell industry that comprises more than 600 companies.
Digital media—From animation to sports media, the state's digital entertainment sector is expected to grow. It already consists of over 1,200 companies.
Financial services—Connecticut's insurance industry is world-renowned for its talent. Plus, no other place in America employs more people in this sector on a per-capita basis.
Bioscience—Many biomedical advancements have been made by Connecticut engineers, scientists, and other professionals in this forward-moving industry. A report by Connecticut Innovations notes that about 2,500 bioscience-related companies in CT employ 39,000 people.
High-tech manufacturing—Many advanced products are manufactured in Connecticut, including things like medical devices and jet engines. The state's nearly 4,500 different manufacturers provide jobs to more than 154,700 residents.
Tourism—Visitors to Connecticut spend billions of dollars within the state every year. For instance, in 2017, visitors spent almost $9.3 billion. That helped support over 123,500 jobs, including those within the personal services sector.
2. Good Job Growth Across Many Occupations
Beyond the industries mentioned above, college-educated people in this state also have opportunities to build careers in a lot of other reliable occupational sectors. And you don't necessarily have to attend one of the so-called "best schools." In Connecticut, some of the most worthwhile training options are found at reputable vocational colleges and technical institutes. They often have convenient programs in stable or growing career sectors like health care, the skilled trades, information technology, hospitality, business administration, and many others.
Consider Connecticut's health care and social assistance sector. According to projections from the Connecticut Department of Labor, employment in that sector is expected to grow by 11.3 percent between 2016 and 2026. That would add up to an increase of more than 32,300 jobs.
Across all sectors, a total of 111,164 new jobs could be created in Connecticut during that period. They'll be in a wide range of different occupations. For example, check out the projected job growth for the following vocations during that decade:
Massage therapists—23.3 percent
Marketing specialists—21.9 percent
Medical assistants—20.8 percent
Dental hygienists—17.5 percent
Dental assistants—17 percent
Information systems managers—13.5 percent
Occupational therapy assistants—12.8 percent
Estheticians—12.2 percent
Health information technicians—11.2 percent
Restaurant cooks—10.7 percent
Mobile heavy equipment mechanics—10.4 percent
Human services assistants—10 percent
Registered nurses—9.2 percent
Computer systems analysts—8.5 percent
Financial analysts—8.5 percent
HVAC mechanics—7.4 percent
Auto body technicians—6.1 percent
Funeral attendants—6 percent
Electricians—4.9 percent
Licensed practical nurses—3.7 percent
3. Terrific Quality of Life
This factor might be the biggest source of pride among people who live in Connecticut. After all, they get to experience a healthy mix of urban culture and rural and historic charm. Larger metropolitan areas like Greater Bridgeport give way to smaller towns like Somers, Rocky Hill, and Watertown. In between, you'll find plenty of open meadows, streams, nature preserves, biking and hiking trails, and even some vineyards. Plus, the abundance of trees in this state is truly something to behold.
So just imagine having the choice, as a college student, to seek out entertainment in the city or to get away to a park, beach, or some other quiet place of natural beauty. When you're not in class, you'll have a lot of good options that are always within just a short distance.
4. Close Proximity to World-Famous Cities
Living in Connecticut means being able to take advantage of the state's good quality of life without giving up easy access to amazing opportunities in the surrounding regions. For example, you'll never be far from great transportation options that can quickly connect you to New York City, Boston, Philadelphia, or even Washington, D.C. In fact, a lot of good colleges in Connecticut will help you look for work not only in this state, but also in other New England states where a lot of employment opportunities are likely to be found.
---
Pursue the Future That You Really Want
Take hold of your potential and find out where to start unfolding it. After all, every possibility is still in front of you. To discover Connecticut trade schools and colleges in your area, simply enter your zip code in the simple search tool below!
---