Connecticut Trade Schools & Colleges
By Publisher
| Published
| Last Updated
Situated in one of the most affordable regions in the Northeast, Connecticut trade schools and colleges offer employment-focused training for a wide range of career sectors. Completing your education here can help you pursue expanding opportunities related to health care, business, technology, and other areas.
---
Trade Schools & Colleges in Connecticut
Getting post-secondary training in Connecticut allows you to enjoy a host of unique advantages.
Key Benefits of the Region for College Students
Potential for more personalized attention: At four-year non-profit schools in Connecticut, the ratio of students to instructors is one of the lowest in the country.
Greater likelihood of academic success: Connecticut ranked among the top 10 states for the percentage of college students who graduate within six years.
A safe environment: Connecticut has the third-lowest rate of violent crime in the nation.
Costs
Your educational costs can be affected by many different variables. According to National Center for Education Statistics (NCES) data from 2018-2019, these are the average tuition and fees at four-year institutions in Connecticut:
Public schools: $12,959 (in-state); $33,709 (out-of-state)
Private schools: $41,807
Tuition and fees may be lower at two-year schools.
In terms of room and board, the same NCES data shows the average costs at Connecticut schools as follows:
Public schools: $13,244
Private schools: $14,742
---
---
Trade School Accreditation
Being accredited by an agency recognized by the U.S. Department of Education indicates that a school meets an established set of quality standards. It also means that the school's students can qualify to receive financial aid from the federal government. Community colleges and trade schools in Connecticut can be accredited by the New England Commission of Higher Education (NECHE) or by a national organization like the Accrediting Commission of Career Schools and Colleges (ACCSC). Each institution's website will have details about its accreditation status.
The Office of Higher Education provides authorization for private, non-degree-granting vocational schools to operate in Connecticut. Once a school receives authorization, it can choose to apply to an independent agency for accreditation.
Accreditation can also apply at the program level. For instance, medical assisting, surgical technology, or medical laboratory technology programs may be accredited by the Accrediting Bureau of Health Education Schools (ABHES). This ensures that graduates of those programs are eligible for professional licensing exams.
Admissions Requirements for Connecticut Trade Schools
Typically, you need to have a high school diploma or GED. To take the GED test in Connecticut, you must be a state resident who is at least 17 years old and has been out of school for at least six months.
Vocational schools may also require you to complete a personal interview and pass a placement exam that assesses your writing, reading, and math skills. Some schools require proof of immunization.
Financial Aid for Connecticut Students
The Office of Higher Education provides this chart that illustrates the major financial aid options for Connecticut students, including the state-based Roberta B. Willis scholarship and grant programs. The Connecticut Higher Education Supplemental Loan Authority (CHESLA) also has information on loans and scholarships that can help students cover their educational costs.
Plus, the Pledge to Advance Connecticut (PACT) program, starting with Fall 2020 enrollments, allows eligible state residents who attend community college to have their tuition and fees covered for up to three years. PACT funding kicks in after students have accepted all federal and state grants for which they are eligible.
The process of applying for financial assistance begins with filling out the Free Application for Federal Student Aid (FAFSA). Governments and schools use information from the FAFSA to determine what grants, scholarships, and loans you qualify to receive. You must fill out the FAFSA each year in order to receive aid.
FAQs About Being a Student in Connecticut
What types of programs are available at Connecticut trade schools?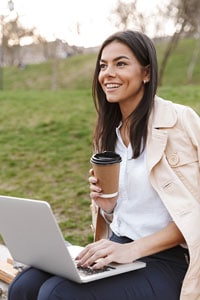 In addition to skilled trades like plumbing and HVAC technology, vocational programs are available in areas like:
Cosmetology
Culinary arts
Health care
Information technology
Office administration
Online learning is often an option. Some hands-on programs like collision repair and dental assisting are available in a hybrid format, where some classes are offered online and some training is provided in person.
How popular are certificate and associate degree programs among Connecticut students?
In 2017-2018, 19.2 percent of all credentials awarded by Connecticut colleges and universities were undergraduate certificates or associate degrees, according to a report from the Office of Higher Education. The total numbers broke down this way:
Certificate, less than one year: 1,906
Certificate, one to two years: 371
Associate degree: 6,647
How affordable is it to live in Connecticut?
The overall cost of living is well above the national average. (However, it's considerably lower than in neighboring Massachusetts and New York.) In Connecticut, the median monthly rents for studio and one-bedroom apartments are $846 and $964, respectively.
What are the transportation options?
Many people rely on private vehicles, so it's worth noting that the average commute time in the state is a touch lower than the overall U.S. average.
Connecticut also has a well-developed network of bus routes and rail lines that can help you get around. CTrides offers a Transit Finder that allows you to find options in your city or town. Plus, students at colleges and universities that participate in the U-Pass CT program qualify for free rides on buses and trains throughout the state, with the cost built into their school fees.
---
Connecticut Schools
Sponsored Listings
---
---
Industry Information
Connecticut's industry base spans a wide range of sectors. Health care and the skilled trades are just two examples that offer promising opportunities.
Fastest-Growing Industries in Connecticut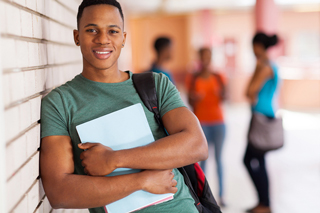 Based on projections from the Connecticut Department of Labor, the industries below should see the most rapid rates of job growth in the state over the 2016-to-2026 period:
Other information services (40.7%): Providing public access to information via web portals, archives, news syndicates, and libraries will likely generate additional job openings in Connecticut in the years ahead.
Outpatient care centers (32.3%): Specialized facilities that provide services related to substance abuse, mental health, dialysis, and prenatal counseling are expected to experience a greater need for staff.
Home health care services (30.4%): Helping people stay healthy while remaining in their homes will boost demand for a range of medical personnel, including nurses, home health aides, physical therapists, and more.
Used merchandise stores (30.3%): This rapidly growing sector includes outlets that sell secondhand clothing, books, appliances, and other goods.
Utility system construction (28.2%): Workers with the skills to build structures for water, oil, gas, sewer, communication, and power distribution could see increased demand for their expertise.
Careers Related to the Industries Above
Average Annual Wages
Civil engineers

Heavy equipment operators

Physical therapist assistants

Substance abuse counselors

Library technicians
Other Key Industries in Connecticut
Below are a few examples of other industries that are powering the state forward, according to the Connecticut Department of Economic and Community Development (DECD):
Advanced manufacturing: More than 4,400 businesses in Connecticut produce things like chemicals, electrical components, medical devices, ships, and aerospace equipment. Employing over 160,000 residents, this sector accounts for one in 10 jobs throughout the state.
Bioscience: A Connecticut Innovations report notes that the state's bioscience sector comprises more than 2,500 companies and close to 39,000 workers. And according to DECD, the Bioscience Connecticut initiative could result in 16,000 new jobs by 2037.
Clean energy: Connecticut is one of the top states for fuel cell research and development. The fuel cell park in Bridgeport generates enough electricity to power around 15,000 homes. In total, more than 600 fuel cell and hydrogen supply businesses are based here.
Film, TV, and digital media: In addition to serving as a location for TV and film crews, Connecticut features numerous studios as well as facilities for both production and post-production. Companies like ESPN, Blue Sky Studios, NBC Sports Group, and ITV America all have major operations here.
Insurance and financial services: Connecticut has long been a leader in this sector, with over 7,000 insurance and financial services firms that employ close to 110,000 people. In fact, the state boasts the highest concentrations of financial managers and actuaries in the U.S.
Careers Related to the Industries Above
Average Annual Wages
Bioengineers

Insurance underwriters

Film and video editors

Industrial machinery mechanics

Chemical technicians
Career Information
Some of the most rapidly expanding careers in Connecticut are related to health care, technology, and the skilled trades. But the business and education sectors are also expected to yield abundant, well-paying opportunities.
Job Growth
5.9% from 2016 to 2026
Job Openings
Yearly Average
Average Salary
(all occupations)
Population

Number of Employers

Key Industries
Advanced manufacturing, bioscience, clean energy, film and TV, digital media, health care, insurance, and financial services
Sources
Connecticut Department of Labor
U.S. Bureau of Labor Statistics
U.S. Census Bureau
Connecticut Department of Economic and Community Development
Fastest-Growing Careers
According to state labor department projections, the employment growth between 2016 and 2026 should be highest in the following careers. Yearly wages are based on Connecticut-specific data from the Bureau of Labor Statistics (BLS).
Statisticians (36.5%): Collect and interpret data in order to support the decision-making process in both public- and private-sector organizations. Most positions require a master's degree, but some are open to candidates with a bachelor's.
Average yearly wage: $104,190
Home health aides (34%): Go to people's residences to provide basic medical services and help with day-to-day tasks like getting dressed and preparing meals. You must complete a short training course in order to be employed by a Medicare-certified agency.
Average yearly wage: $28,280
CNC machine tool programmers (33.5%): Create programs to guide the operation of complex machine tools that produce precision plastic or metal parts. You will likely need to complete a relevant training program at a trade school or college.
Average yearly wage: $72,730
Operations research analysts (29.6%): Use advanced quantitative techniques to find ways to streamline processes or solve business problems. A bachelor's degree is enough for some positions, but many employers like to hire analysts with master's degrees.
Average yearly wage: $101,320
Applications software developers (29.3%): Design and modify software for consumer use, such as web browsers, graphics editors, and spreadsheet programs. Many developers have bachelor's degrees, but that isn't always necessary.
Average yearly wage: $107,540
Good-Paying Careers With the Most Yearly Job Openings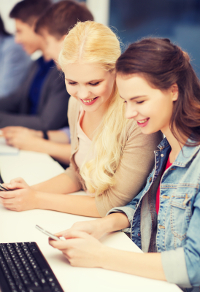 With the right post-secondary training, you can pursue one of the many well-paying positions that are expected to open up each year across Connecticut. Listed below are a few of the top examples, drawn from state labor department projections and BLS wage data.
Registered nurses (2,128 yearly openings): Provide front-line care to medical patients in hospitals, clinics, long-term care facilities, and other settings. By completing an approved program and passing a national exam, you can qualify for a license from the Connecticut Department of Public Health.
Average yearly wage: $83,440
Accountants and auditors (1,844 yearly openings): Maintain financial records for an organization or individual and make sure everything is done in accordance with governmental regulations. A bachelor's degree is typically necessary.
Average yearly wage: $83,680
Financial managers (1,462 yearly openings): Oversee a company's financial activities and advise leadership on ways to raise revenues and minimize expenses. A bachelor's degree is the minimum requirement; you'll also need several years of related experience.
Average yearly wage: $167,000
Management analysts (1,250 yearly openings): Recommend measures or strategies that could increase an organization's efficiency and profitability. While a bachelor's degree can get you started, an MBA might serve you better.
Average yearly wage: $105,480
Elementary school teachers (1,138 yearly openings): Support the academic and social development of learners in the early grades. You must complete a bachelor's degree and a teacher preparation program along with the appropriate assessments.
Average yearly wage: $78,070
---
Trade School Can Be Part of Your New Beginning
With streamlined programs designed to prepare students for some of the state's most promising career sectors, Connecticut trade schools and colleges are worth checking out.