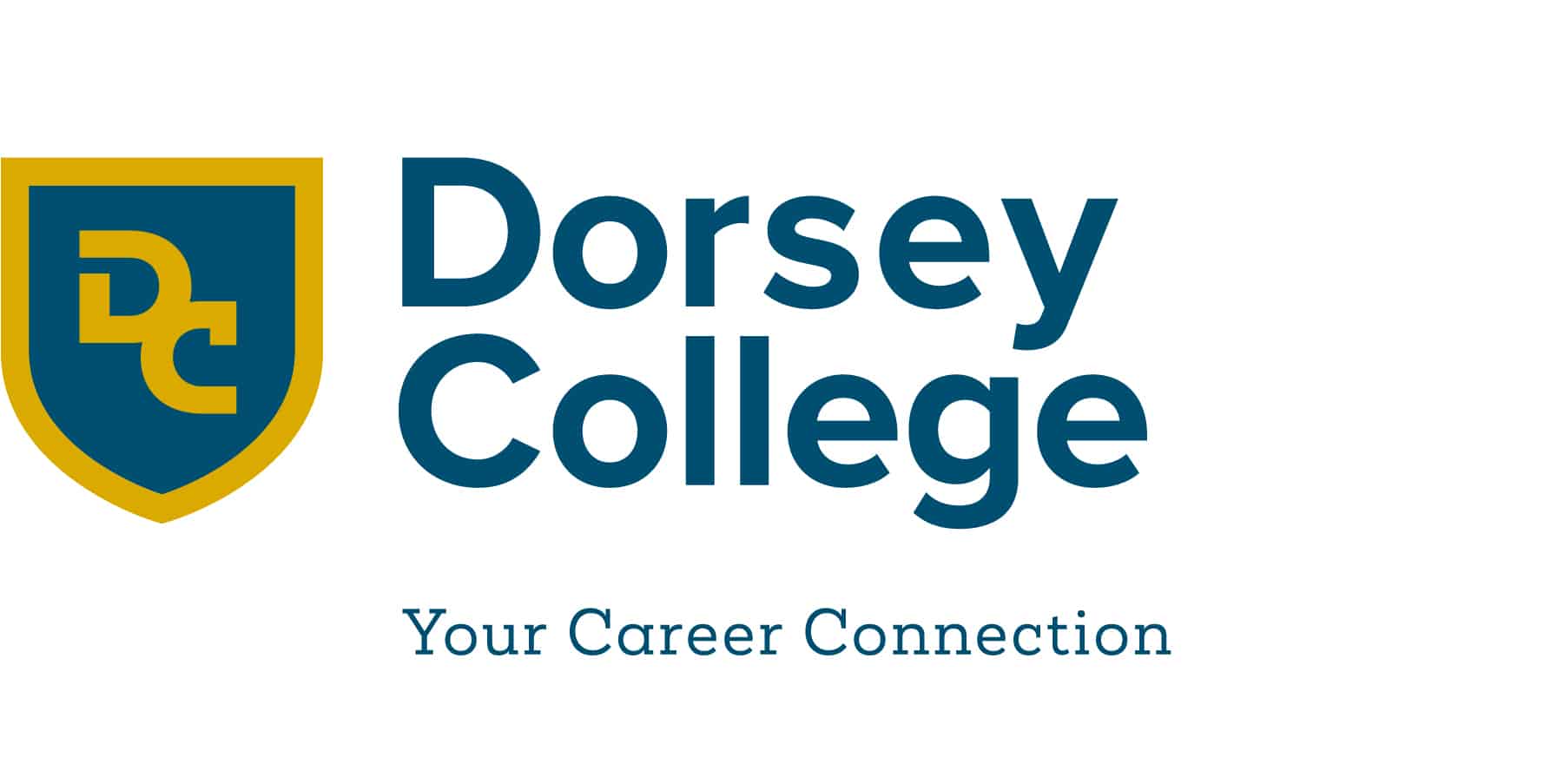 Dorsey College
Six Convenient Michigan Locations
The next session begins on August 15th*
Last Updated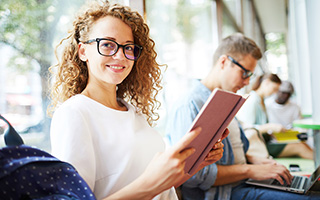 Begin training for a rewarding new career. Attend a well-respected school that has been training students for over 85 years. Dorsey College is dedicated to helping students in Michigan prepare for career opportunities in fields such as healthcare, skilled trades, cosmetology, and culinary arts.
In a short period of time, you could graduate and join the thousands of Dorsey College alumni working in their chosen career fields throughout Michigan.
Dorsey College is designed to help students throughout their time with them. From the admissions process through financial aid to career services, their staff is readily available.
Being one of Michigan's oldest career training schools, Dorsey College has many long-term relationships with impressive employers in various fields. Dorsey College can be your Career Connection™! Assistance is offered from career services and is available to all program completers of Dorsey College at no additional cost. Their talented team of career services coordinators is prepared to help you with your career search!**
---
Personal Advantages
Flexible Schedules: Your existing day-to-day schedule need not hold you back. Dorsey College offers morning, afternoon, and evening class options, which can allow you to continue working or taking care of your children. In addition, many programs are offered in a hybrid format. That means some of your class sessions will take place online and you will come to campus for other classes, to practice hands-on skills, for example. It's the best of both worlds! Class schedules may vary by program and campus.
Small Class Sizes: Class sizes at Dorsey College are kept small to ensure you receive the individualized attention you deserve. Many of their lecture classes have a maximum of a 30:1 student-to-teacher ratio (some may be larger). Most lab classes have a maximum of an 18:1 student to teacher ratio, allowing students to receive the personal attention and the one-on-one guidance needed for success.
Quality Instructors: Their industry-experienced instructors are dedicated and committed to their students' success. Every Dorsey College instructor meets or exceeds the State of Michigan and accreditation criteria, guidelines, and qualifications.
Hands-on Training: They provide their students with a program-specific curriculum dedicated to helping them learn the skills needed for that specific career. Learning at Dorsey College often takes place in lecture and lab settings, allowing students to practice their skills.
Short-Term Training Programs: While completion time varies by program, many of the programs at Dorsey College can be completed in a year or less, allowing students to complete their training in a relatively short period of time.
---
Real Skills for the Real Economy
Dorsey College is committed to providing courses of study that meet the demands of employers in the field you're looking to enter. This career-specific education features hands-on training in on-site labs that model actual workplace settings.
An Easy First Step
Invite Dorsey College to contact you with further details. You're someone they'd like to meet!
---
Dorsey College Career Programs
The programs offered at Dorsey College have been developed to make learning the skills for an in-demand career as fast, convenient, and advantageous as possible. Regardless of the program you choose, you can trust that your training will be geared toward what employers want.
Programs vary by campus.
---
Beauty Training
Let your creative passion for the beauty industry shine at Dorsey College. Their cosmetology classes are student-centric, which means their program is centered around YOU. They want to help you develop your natural talent for beauty and refine it with a combination of in-classroom instruction and hands-on training. Learn how to pamper clients and make connections in their student salons. The instructors at Dorsey College will assist you every step of the way to help build your confidence in their supervised training environments and beyond.
---
Culinary Training
Great food has never gone out of style. The food industry has taken the spotlight from social media to cooking channels, inspiring us to create delicious meals and treats for the ones we love. If these things ignite your creative drive or if the kitchen feels like home, it may be time to pursue a culinary arts career path. You could turn your passion and talent into a rewarding career through culinary or baking and pastry arts classes. Dorsey College provides hands-on training for aspiring cooks and bakers to learn new techniques that could help expand their abilities.
Baking and Pastry Arts
Culinary Arts
---
Medical Training
By enrolling in one of Dorsey's medical training programs, the opportunity for a rewarding healthcare career begins! As the nation's healthcare system continues to evolve, the need for trained, specialized support staff is as important as ever. Most of their medical training programs offer a balanced curriculum of in-class lectures along with hands-on practice in their medical labs or clinical massage environment. Many of the medical training programs also provide students an externship component during their final module, providing them with industry experience and professional exposure in real-world occupational settings.
Dental Assistant
Dialysis Patient Care Technician
Massage Therapy
Medical Administration and Billing
Medical Assistant
Medical Laboratory Assistant
Patient Care Technician
Pharmacy Technician
Sterile Processing Technician
---
Skilled Trades Training
Those trained in the skilled trades field perform critical duties in their local communities. Dorsey College offers an HVAC Systems Technician diploma program and an Electrical Technician diploma program specially designed to help students gain the abilities, talents, and educational foundation they need in these skilled trades—all in one year or less. The skilled trades programs at Dorsey College have lab settings designed to replicate real-world occupational settings. Within these skilled trade settings, students are given the opportunity to apply and practice the skills they are learning in an environment similar to what they will encounter once they are working in the field.
Electrical Technician
HVAC Systems Technician
---
Dorsey College - Six Michigan Locations
Michigan has a lot going for it. And when you graduate from one of these Dorsey College locations, it will have even more. Dorsey's campuses are conveniently located to ensure that you have easy access to an education that many Michigan employers respect. So, which campus are you going to choose?
Dearborn
(A branch campus of Madison Heights)
18660 Ford Rd
Detroit
MI
48228
Madison Heights
(Main Campus)
31739 John R Rd
Madison Heights
MI
48071
Roseville
(A branch campus of Madison Heights)
31540 Gratiot Ave
Roseville
MI
48066
Saginaw
(A branch campus of Madison Heights)
4390 Bay Rd
Saginaw
MI
48603
Wayne
(A branch campus of Madison Heights)
35005 W Michigan Ave
Wayne
MI
48184
Woodhaven
(A branch campus of Madison Heights)
19810 West Rd
Woodhaven
MI
48183
---
---