15 Incredibly Low-Stress Jobs That Pay Well
Last Updated July 27, 2020
Low-stress jobs that pay well sound like the American dream, don't they? But are they just a dream? Not at all. Although some of the least stressful jobs in the country are also among the lowest-paying ones, the reality is that a lot of high-paying jobs exist too. That's terrific news if you're like many Americans who are tired of experiencing intense work-related stress that interferes with the enjoyment of life. You'd probably like to truly enjoy your time off without having to worry about what you left behind at the office. Well, you can make it happen.
That said, you might not find too many completely stress-free jobs. Almost every job will produce some level of stress, but it's important to remember that the perception and experience of stress is relative to a person's individual stress tolerance. What you find stressful may not stress out the person beside you at all. And some people even thrive on stress. In fact, there are quite a few stressful jobs that are totally worth it, at least in the eyes of the people who hold them.
So it's important to assess potential job options based on aspects that you personally find the least stressful. It may help to begin writing out a list of factors that are essential in order for you to experience a low-stress workday. Then you can compare potential careers to the items on your list and see how they match up. Below are some factors to consider that can help you make your list. These are also the items that we considered when compiling our list of some of the best low-stress jobs.
We looked at jobs that offered some combination of the following aspects:
Minimal or no exposure to safety risks or hazardous conditions
Minimal or no physical demands
Minimal or no high-pressure deadlines
Limited overtime and travel requirements
Limited public scrutiny
Limited exposure to criticism or conflict
Quiet work environments
Predictable workflow
Predictable or flexible schedules
Opportunities to help other people
Low level of interruptions
Little or no responsibility for public safety
Stress is subjective, but so is the concept of good pay. That's why we only included jobs that offer you good potential to earn more than the national average, which was $53,490 per year, according to 2019 data from the Occupational Employment Statistics (OES) program. (For some occupations, you may need to gain at least a few years of experience before you can reach the part of your salary range that is above the national average.)
Keep reading in order to discover 15 of the least stressful jobs that can also provide you with a great paycheck. Some of these occupations are also expected to have a high number of job openings. So, for each one, we've included the projected number of yearly job openings for the decade between 2018 and 2028, as noted by the Bureau of Labor Statistics. The salary information reflects OES program data collected in 2019.
---
1. Computer and Information Systems Manager
IT management is a great career option for those who enjoy managing people and working with the most current technology. Although it can be somewhat stressful when network interruptions, Internet outages, or software and hardware glitches occur, it's still one of the better low-stress, high-paying jobs out there. That's especially the case if you can keep your organization's technology running smoothly. By staying a step ahead, you can enjoy a low-conflict work environment with little criticism or scrutiny.
So, can you picture yourself overseeing an organization's IT department? That's exactly what you can do when you work as a computer and information systems manager. You can help an organization navigate the complex and ever-changing technical landscape in order to ensure that they have the best software, hardware, and IT staff in place.
You could be responsible for helping develop IT strategies and goals, directing the workflow of the IT department, planning upgrades and security enhancements, purchasing new products, and meeting with colleagues from other departments to ensure that their technology needs are being met. To get into the field, you will likely need to earn a bachelor's degree related to information technology or computer science. And you will probably also need to gain experience working in an IT department before being considered for management positions.
Annual salary range: $87,480 to $208,000 or more
Estimated annual job openings: 38,800
---
2. Computer Hardware Engineer
Since computer hardware engineers typically work in lab settings within manufacturing facilities, you could have a safe and quiet work environment with very little conflict. And your schedule and workflow will likely be quite predictable. Most computer hardware engineers work regular nine-to-five hours through the week with little to no overtime requirements.
That's why working at the forefront of computer hardware technology often means enjoying one of America's low-stress jobs that pay well. You can expect to spend your days researching, designing, and testing computer hardware components like processors, routers, and circuit boards. You could be responsible for anything from developing drawings for new hardware to testing and modifying new hardware designs to researching trends and new technology.
You may also find yourself designing technology outside of what is often considered typical. For example, medical devices like pacemakers require computer hardware components, and most modern vehicles are equipped with computer hardware. You may also work closely with software engineers to ensure that hardware components work seamlessly with software programs.
Annual salary range: $68,460 to $185,240 or more
Estimated annual job openings: 5,200
---
3. Software Developer
Software developers usually enjoy quiet work environments with low levels of conflict and minimal interruptions or public interaction. Additionally, depending on your employer, flexible work hours may be an option. Plus, software development isn't just considered one of the more stress-free jobs; it is also an occupational field that pays very well. In fact, CNN Money ranked mobile app developer as America's best job thanks to high pay, high career satisfaction, ongoing growth of opportunities, and low stress.
So take on a creative role within the IT sector and be the brains behind computer programs. Your responsibilities will be wide-ranging and may include:
Identifying users' needs
Designing new applications or computer systems
Recommending and completing upgrades to existing applications or computer systems
Testing and fixing software programs
Creating reference manuals
Most software developers specialize in either applications or systems software development. Application software helps users complete specific tasks and includes everything from computer programs like Microsoft Office to apps on your phone that help you track your fitness training. Systems software is the underlying code that tells a computer or other hardware how to operate and provides the platform needed to run application software.
You can expect to work closely with other members of your organization, specifically computer programmers. You may provide diagrams, instructions, and models to computer programmers who write the code for the software that you have designed. (However, some software developers write their own code.) You will likely oversee the software development process from start to finish.
Annual salary range: $64,240 to $164,590 or more
Estimated annual job openings: 134,600
---
4. Astronomer
Astronomers usually work regular hours in quiet and low-conflict environments such as offices or research labs. Nighttime fieldwork may also happen a few times per year. Typically, workflows are predictable, with few interruptions, and most astronomers face little or no public scrutiny. Plus, since people generally enter the field of astronomy because they love it, you can achieve a high level of job satisfaction. When it comes to high-pay, low-stress jobs, astronomy can be a great option.
So picture yourself working in a fascinating job in which you explore the depths of the universe. Imagine studying planets, stars, galaxies, solar systems, or other types of celestial bodies. (Like many astronomers, maybe you'll specialize in the specific area that most interests you.)
Astronomy is the oldest scientific field, yet astronomers continually record new findings. They often work to understand how the events taking place in space affect Earth. For example, you may research how solar storms and flares interfere with telecommunications equipment or examine the potential threats from meteors.
It is likely that a lot of your time will be spent collecting and analyzing data, writing research papers, presenting your findings, and developing computer programs that assist with space exploration and analysis. That's why astronomers often need expertise in a variety of scientific and mathematical fields. It's also why earning a doctoral degree may be required.
Annual salary range: $59,420 to $185,780 or more
Estimated annual job openings: 200
---
5. Mathematician
Mathematicians usually work in quiet environments that are free of safety hazards or physical demands. They typically have predictable workflows and schedules, and they are often limited in the amount of conflicts and interruptions that they experience. Plus, most positions pay quite well.
In terms of what they do, you've probably guessed that mathematicians solve math problems. But what, exactly, are their roles? Most people don't know the answer to that question, so they often overlook the field of mathematics when exploring options for low-stress careers. The reality is that mathematicians work in several fields that include, but are not limited to, academics, animation, astronomy, business, medicine, national security, robotics, and weather and climate science.
Mathematicians played a part in completing the Human Genome Project and were behind the development of the Internet. They also have an ongoing role with helping to encrypt highly classified and sensitive data for a variety of organizations, including the FBI. Theoretical mathematicians tend to work in academic and research settings, whereas applied mathematicians tend to work in industry. However, the two areas overlap substantially. No matter the type of work and setting, you can expect to spend your time analyzing numerical data, devising models, uncovering patterns, and solving complex problems.
Annual salary range: $58,100 to $162,060 or more
Estimated annual job openings: 300
---
6. Information Security Analyst (Ethical Hacker)
What makes this one of the least stressful jobs that pay well? For starters, information security analysts typically work regular weekday hours, and overtime is uncommon (i.e., it usually only happens during emergencies). The work environment generally produces little conflict, and there is minimal public scrutiny as long as security is being upheld. Additionally, you probably won't have to travel often, and you may even be able to have a flexible work schedule.
Information security analysts are often referred to as ethical or white-hat hackers. They analyze an organization's computer systems and networks and implement measures that help keep them safe and protected. You could be responsible for tasks such as:
Monitoring networks and looking into any potential breaches
Conducting security checks in order to find weaknesses by attempting to hack into the organization's networks and systems yourself
Installing and upgrading software
Checking that other workers' computers are up to date and ensuring that employees are following protocols and safe practices
The best IT security analysts are always learning and adapting in order to try to stay a step ahead of unethical hackers.
Annual salary range: $57,810 to $158,860 or more
Estimated annual job openings: 12,800
---
7. Biomedical Engineer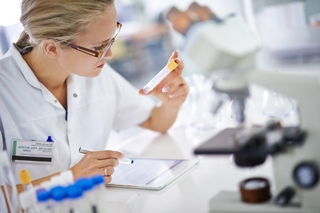 Biomedical engineering is considered one of the less stressful jobs because you are often able to enjoy a quiet and hazard-free work environment with minimal interruptions. Additionally, your workflow and schedule is fairly predictable, and overtime and travel requirements are often minimal.
As a biomedical engineer, you can make a real difference in people's lives by engaging in meaningful and rewarding work. You could research and design biomedical devices such as artificial organs or diagnostic equipment. And you may be responsible for installing, maintaining, and repairing equipment. Some biomedical engineers also train other workers who will be using biomedical equipment.
Biomedical engineers often need to have bachelor's degrees, and their educations need to span the fields of engineering, technology, and medicine. You could find jobs with medical organizations, manufacturing companies, and research facilities. Opportunities may also be available in commercial settings.
Annual salary range: $55,280 to $148,210 or more
Estimated annual job openings: 1,500
---
8. Art Director
Some people may find art directing stressful, but others consider it to be one of the least stressful jobs in America. Those people are usually highly creative and passionate about visual design. They take pleasure in creating the concepts, layouts, and designs for magazines, websites, product packaging, film productions, and other visual media. If that sounds like something you'd enjoy, then you may find art directing to be a low-stress career field that is highly rewarding.
The Occupational Outlook Handbook says that over half of all art directors are self-employed, which gives them the freedom to choose their clients and pick the jobs that they take on. Most art directors work full-time, and overtime is not very common as long as deadlines are well-managed. You may also have some flexibility with your schedule. It is likely that you will most often be found quietly working behind the scenes. And you can set up your work environment to make interruptions minimal while you're creating, reviewing, and editing concepts.
Most art directors possess a bachelor's degree and relevant work experience in fields related to the media arts or marketing. That helps prepare them to work with clients or employers who expect them to understand their vision and create visually appealing concepts that bring it to life. Art directors also work with other members of their artistic teams, such as graphic designers and web designers. You could spend your time coordinating activities among other design and artistic departments, approving designs, and presenting completed designs to clients or your employer. You may also be responsible for developing budgets and creating timelines and schedules.
Annual salary range: $53,240 to $188,750 or more
Estimated annual job openings: 11,100
---
9. Diagnostic Medical Sonographer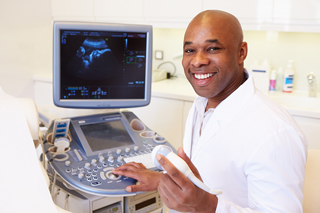 Although diagnostic medical sonographers—also called ultrasound technicians—work with the public and sometimes must deal with emergency patients, they have one of the least stressful health care careers. Diagnostic medical sonographers enjoy a mostly quiet, calm work environment. Since scans are private events, there also aren't a lot of interruptions. The workflow is relatively predictable, and you don't usually face a lot of conflict. Plus, you can achieve a high level of job satisfaction from being able to help others by playing a role in detecting and diagnosing medical conditions and diseases.
By using medical imaging equipment, you could give an expectant mom the first glimpse of her growing baby or help a doctor discover why a patient is not feeling well. You will create images and prepare reports that are sent to the medical professionals who ordered the exams. You may also be responsible for setting up and maintaining the diagnostic imaging equipment. And, depending on your work setting, you may be able to have a regular weekday work schedule. Or you may be able to find a position that offers some flexibility, like with a hospital where the ultrasound department is always open.
Annual salary range: $52,770 to $102,060 or more
Estimated annual job openings: 5,800
---
10. Dietitian or Nutritionist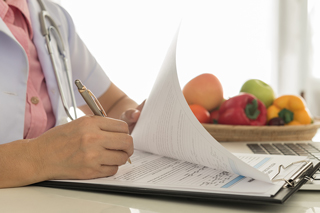 Dietitians and nutritionists rarely work overtime, and they often have a lot of flexibility with their schedules. Their meetings with clients are usually pleasurable and low-conflict activities, and they generally don't face a lot of public scrutiny. Additionally, high-pressure deadlines are rare, and you can often plan your work without a lot of interruptions or changes.
So pursue one of the best low-stress jobs in which you conduct meaningful work that helps people achieve their healthy-living goals. Those goals could include eating more nutritious and healthy food, losing weight, or managing disease through a customized diet. As a dietitian or nutritionist, you can help people improve their overall lifestyles or achieve specific goals.
You will likely spend your time assessing your clients' needs, developing plans for them, counseling them as they go, evaluating and modifying their plans, and preparing progress reports. You may also work with organizations to help them develop and implement health and wellness plans for their employees. And you could even attend and speak at conferences and seminars or offer classes and training sessions within your community.
To get started in the field, you may need to earn a bachelor's degree. Licensing and certification requirements vary by state, but nutritionists are generally less regulated than dietitians.
Annual salary range: $38,890 to $87,360 or more
Estimated annual job openings: 5,500
---
11. Post-Secondary Instructor
Most post-secondary instructors truly love their jobs and find that they get to enjoy relatively stress-free careers. After all, you are being paid to share your expertise and help prepare adults of all ages for new jobs. A lot of post-secondary instructors only work part-time, and overtime is uncommon. Many instructors also have flexible hours. There are specific times when you need to be in class, but, otherwise, you typically get to decide when and where you create lesson plans, prepare for classes, and mark assignments and tests. Most of the time, you get to work in a quiet, low-conflict setting. And there are not a lot of high-pressure deadlines as long as you manage your course schedule well.
Post-secondary instructors usually teach one specific field of study that pertains to their own education and experience. Some of the most in-demand specializations include biological science, business, health, mathematical science, nursing, and vocational education.
The type of education and experience that you will need depends on the type of institution where you want to work. For example, vocational instructors at career schools may require more relevant work experience in industry rather than a lot of education, whereas traditional four-year colleges and universities will often require you to have a master's or doctoral degree. So, if your ultimate goal is to become a post-secondary instructor, then defining your career goals and ensuring that you choose the right education from the beginning is quite important.
Annual salary range: $31,570 to $144,210 or more
Estimated annual job openings: 133,600 for all specialties
---
12. Medical Laboratory Technician or Technologist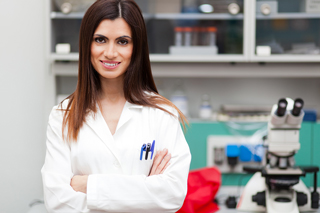 In this occupation, the only physical demands are potentially spending time on your feet. However, many people enjoy not being confined to an office chair. Plus, while on the job, following proper infection control and safety procedures helps keep you safe. In addition, overtime isn't very common in this line of work, and some medical facilities have labs that are open around the clock. Working at one of those organizations can provide you with some scheduling flexibility. Other settings, such as doctors' offices, are only open during weekdays. So you can also find job options that provide you with a more predictable schedule.
Medical laboratory technicians and technologists analyze lab specimens to help identify diseases and other physical conditions. Depending on the work setting, they may also be responsible for collecting specimens from patients. Once you have completed the lab analysis, you will log your findings into the patients' records, and you will also prepare reports and present your findings to the physicians or other medical professionals who ordered the tests.
Technicians usually require less education than technologists. (Diplomas and associate degrees are common.) And they often perform more routine tests. Technologists are often required to have bachelor's degrees since they are usually responsible for handling more complicated lab tests.
Annual salary range: $30,920 to $81,530 or more
Estimated annual job openings: 25,500
---
13. Carpenter
Carpentry is one of the skilled trades that can be considered low-stress. The OOH says that close to 30 percent of carpenters are self-employed, which gives them more freedom to choose the projects that they work on and set their own schedules. It is generally low-conflict work and free of office politics. You can often just "get into the zone" and do your work without a lot of interruptions. So, if you are trying to find non-stressful jobs in the skilled trades, then carpentry may be one of your better options.
Most people go into the field of carpentry because they truly enjoy the work and love creating tangible objects with their hands. Carpenters work in residential, commercial, and industrial construction. You could be doing anything from building structural supports for a bridge to building a new house to installing kitchen cabinets.
Your actual job responsibilities can vary depending on your education, level of experience, and whether you're a journeyman. You may take care of things like reading blueprints, installing structures, erecting building frames, and directing other workers. In addition, staying vigilant and adhering to proper safety practices will help ensure that you stay safe while on the job.
Annual salary range: $30,170 to $84,690 or more
Estimated annual job openings: 116,300
---
14. Massage Therapist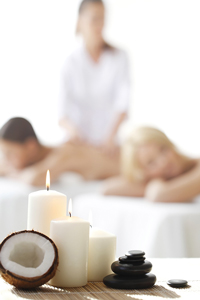 Massage therapists mostly work in clinic and spa facilities that are about as quiet, calm, and peaceful as work settings can get. Conflict and public scrutiny is almost unheard of, and your workflow is predictable and rarely interrupted. Overtime isn't common either, and you may even be able to have a lot of control over your schedule.
So it's no wonder that massage therapy is considered one of the more low-stress, peaceful jobs. After all, your job is to help people relax. And, although some people seek out massage simply to relax, others receive massage therapy to help them manage diseases, injuries, or chronic conditions that result in sore muscles. Whatever their reasons, you are helping your clients achieve more enjoyable lifestyles by bringing them peace and relief.
The education and certification requirements vary by state and employer. Typically, better job opportunities are available to those who are registered. Depending on your state, you can likely complete your education, meet your practicum requirements, and achieve certification in a year or less. That's a pretty small commitment in order to achieve one of the most stress-free jobs out there.
Annual salary range: $21,810 to $80,630 or more
Estimated annual job openings: 24,200
---
15. Freelance Photographer
Freelance photographers work for themselves. As a result, they often get to follow their passion while having the freedom and flexibility to set their own schedules and choose their clients or types of photo shoots. As a photographer, you can do just about anything from offering family photo sessions to capturing beautiful landscapes to photographing wildlife.
Depending on your specialty, you may find photography to be one of the more relaxing jobs. That's especially true if you are specializing in an area like landscape photography. And, regardless of your specialty, you can spend time working in a quiet setting while you organize and edit your photos. Your workspace can be as peaceful and relaxing as you want to make it.
Most freelance photographers don't work a lot of overtime. In fact, many of them only work part-time. (Some of them have additional jobs on the side.) You usually set your own deadlines, and you can set up a work environment that does not permit interruptions. Although you can have surprises while you are taking photos—especially when you are working with children or animals—the workflow is quite predictable once you're back in your office. And, by understanding your clients and delivering high-quality photos, you can minimize—and even completely avoid—the potential for conflict or public scrutiny.
Annual salary range: $20,630 to $79,440 or more
Estimated annual job openings: 11,800 for all photographers
---
Go After a Career That Makes You Feel Good
As you can see, a lot of low-stress jobs exist for people with different backgrounds and interests. Even fields that are known for having high-stress occupations offer some lower-stress options. For example, you may be able to find low-stress nursing jobs by becoming a post-secondary nursing instructor. That's why, depending on the occupation that is calling you, additional training may help you achieve your goals more easily. So discover the trade schools, colleges, and universities that are offering programs in your area. It's as simple as entering your zip code into the school finder at the top of the page!
---