Learn to Weld the Right Way: What You Need to Know to Become a Welder
By Publisher
| Last Updated September 9, 2022
Taking the time to learn how to become a welder can help you decide if the journey is a good fit for you and, if so, how to get started.
Welders are necessary to the world we live in. The work they perform requires a level of professional expertise that can't easily be outsourced or replaced by machines. As a certified welder, you can take your place in a trade that can offer stability, good pay, and many opportunities to specialize and advance your career.
Let's break down the key stages of becoming a welder:
And to help you determine if welding is the right career for you, here are well-researched answers to some of the most asked questions about training and working in this popular trade:
---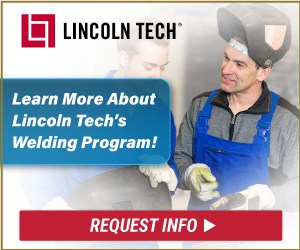 ---
How To Become a Welder: 5 Key Stages to Success
1. Learn to weld.
The learning method you choose depends on your goals and the opportunities and equipment available to you. Some people may have more access and exposure to the welding trade, and many will start their knowledge from scratch. Some people prefer learning in a structured environment like a welding trade school, where they know exactly what they will receive from their training and the types of support they can expect throughout their program and after completion. Others may learn better by jumping right into working in the trade as an apprentice, learning from experienced journeyman welders how to safely and effectively perform all the duties needed for their work.
Option 1: Learn directly through apprenticeship


Some employers will take on apprentices with no previous experience and provide training and instruction through mentorship and practice on the job. Choosing this route often means your skills and certifications will be limited to what's required for that specific job. And that's plenty for many new welders looking to get right into the trade as an apprentice.

You can find out if there are apprenticeships of interest near you by searching online, exploring the resources of your local welding union, contacting employers directly for feedback, and speaking to other industry professionals.

But if you're thinking about taking this route, it's essential to know that welding isn't an easy job to learn or perform under pressure. Starting directly as an apprentice in the workforce means exposure to the real-world challenges of the job as you are learning from day one. Depending on your learning style, this can be a good thing. But for many, it can be overwhelming to have that many "unknowns" in their training.
Option 2: Train at a welding school before your apprenticeship


Trade schools aim to give you a structured plan to learn, practice, and excel in learning the skills to be a welder from the start of your program to the job hunt. This means you can focus your mental effort on learning.

Welding programs can be shorter and specific to a particular welding process or certification. They can also be more comprehensive, teaching a wider range of skills and topics over a more extended period. The level of training you choose will depend on the type of work you want to do and how specialized you want your skillset to be.

Other significant reasons people prefer formal schooling include:

Guidance from industry professionals
Potential eligibility for financial aid and awards
Access to industry-standard tools and working environments
Credentials that can boost employability




Trade school welding programs are geared toward getting students into the work roles they want, which includes the required apprenticeships. Formal training might be the best bet if you want to be a welder but prefer more help and guidance along the way to your goal.
2. Get your welding certification(s).
It's to your advantage, and usually necessary, to get professional certifications demonstrating your welding skills and knowledge.
The American Welding Society (AWS) is widely accepted in the U.S. (and internationally) for its professional certifications in individual areas of the trade, which are broken into the following:
Certified Welder
Certified Associate Welding Inspector
Certified Welding Inspector
Senior Certified Welding Inspector
Certified Welding Educator
Certified Resistance Welding Technician
Certified Radiographic Interpreter
Certified Welding Supervisor
Certified Welding Sales Representative
Certified Welding Engineer
Certified Robotic Arc Welding
Those who have already earned credentials as a Certified Welding Inspector (CWI) or Senior Certified Welding Inspector (SCWI) are eligible for the more specialized areas of inspection certification. These endorsements add to the expertise and credibility of experienced pros who want to add to the list of what they can test and oversee.
Additional certifications are available relating to pipelines, aerospace equipment, vessels, boilers, and other specialized areas.
Welding qualification testing is categorized by the type and thickness of metal used and the position and process used to weld it. These various combinations are identified by a number + letter code (for example, 6G). They are performed at a testing facility for evaluation by an inspector, who will determine if the work was done correctly.
3. Get a welding apprenticeship.
If you've completed a trade school program, valuable resources will be available to help you find a work placement. The school has connections and information that can save you much work when finding the right apprenticeship.
Local welding unions are also a bank of resources. They may offer their own apprenticeship programs to those with or without formal training. Plus, apprenticeship directories and search tools for different areas of the U.S. are often accessible with a quick internet search. Some apprenticeship programs will require you to pass a welding exam specific to your area of focus before you start.
Once you've completed your apprenticeship and any licensing exams required by your state, you're ready to get to work as a journey-level welder. States and geographical areas can vary in the requirements for a welder to become licensed. If your state does require licensing, you can find out what is necessary through industry acquaintances, local unions, school representatives, or some online research.
4. Earn your journeyperson status.
At this stage, some journey-level welders will begin to look for work in a more advanced role elsewhere, and some continue with the employer that sponsored their apprenticeship, but as a journeyperson.
5. Keep learning.
More specialized and practiced welding skills generally lead to more opportunities throughout your career journey. Learning new processes and techniques can help keep your skills sharp as a welder and improve the demand for your expertise.
---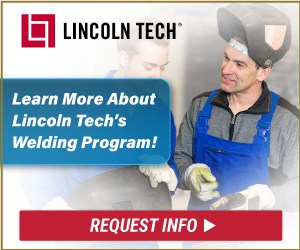 ---
Common Questions About Welding
1. Do welders make a lot of money?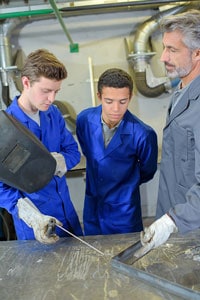 Like most trades, pay depends heavily on experience and qualifications. U.S. Bureau of Labor Statistics data reports the median annual wage for welders, cutters, solderers, and brazers was $47,010 as of May 2021.* That means half of the welders surveyed made more than $47k, and the other half made less. The lowest 10 percent earned less than $31,350, and the highest 10 percent earned $63,660 or more. But keep in mind that this data includes various experience levels across all welding-related industries.
The industry you work in makes a big difference regarding how much you can make in a welding career. For example:
Oil rig welders made a median wage of $75,254 per year, equating to $36.18 per hour.* Your work location also matters significantly in this industry because areas with many oil drilling jobs tend to pay more. And if you take an offshore job, the pay is even higher.
Commercial divers earned a median wage of $60,360 per year or $29.02 per hour.* The top ten percent made over $160k annually performing underwater welding work. Similarly to oil rig welders, commercial divers tend to be paid more in areas with a higher demand for those services.
Plus, welders are often needed to work overtime or for more extended periods per shift. If you're open to working extra hours, overtime pays more and can add up quickly.
2. Is welding a good career?
Welding can be a promising career for people who are disciplined and careful in their work and can embrace the challenge of working with powerful elements as safely and effectively as possible. This type of trade requires humans on-site in job roles that will be essential for the future. The security of being an in-demand professional can make welding a good career option for those who highly value job security.
Plus, many welders are very passionate about their profession, and while they often admit it can be hard work, many love their jobs.
3. Is welding difficult to learn?
The answer to this question depends entirely on you as an individual, so ask yourself first how, where, and when you learn best. What types of challenges and distractions are you especially prone to? Maybe you love the idea of using the torch but haven't considered what it's like to wear the required safety gear during high-temperature situations. People with sensory issues and sensitivities may need to ensure that the heat, bulky equipment, odors, and other job challenges are manageable.
If you struggle with following rules meticulously, welding may be challenging (and unsafe) to learn. Welders can exercise creative freedom once they've mastered the proven, safe techniques they will use in their work.
4. Is welding hard labor?
Welding can require repetitive movements, working in awkward positions or cramped spaces, and staying still for periods of time. The type of work you do and the industry you work in will dictate the physical demand. Welders in shipbuilding or oil and gas extraction are likely to work in more extreme circumstances than, say, those who work in automotive-related welding roles.
While wearing safety gear, you must hold steady and skillfully maneuver materials, equipment, and tools. If your physical endurance isn't great, this may prove extra challenging. You may need to keep cool in hazardous environments, so having a good command of your mental and physical stress responses is vital in reserving your energy for completing the work in front of you.
Welding is physically strenuous in most, if not all, applications. But as you advance in your profession over time, you can exercise more choice regarding the types of work you are willing to do and the environments you will work in.
5. Can you teach yourself welding?
The risks of the DIY approach generally outweigh the rewards. Technically people could learn to drive a car using YouTube video tutorials, but that doesn't make it a good idea. When injury and exposure to dangerous by-products can result from a slip-up, the stakes are significantly higher than if you were teaching yourself a different set of skills.
If you are serious about learning how to get into welding, it should be done under the guidance of an experienced professional and in a safe environment. Mitigating the hazards of your work is essential for the health and safety of yourself and others. If you're going to invest in the proper gear, you must know how to use it properly.
6. Do welders go blind?
Wearing proper safety gear for your eyes protects them from the different types of damage that can occur to the eyes when exposed to the powerful light emitted during welding processes. As a welder, your diligence with safety equipment is vital to the health of your eyes and the quality of your vision.
If you follow the rules, you can do a lot to ensure your eye safety as a welder. Those who are lax or negligent in wearing the proper protection may experience discomfort, injury, and potentially blindness as a result. Welders with a healthy respect for the power of the tools they work with stay the safest.
7. Does welding shorten your life?
Most of the health impacts and hazards of working as a welder can be addressed using proper equipment and procedures. However, environmental risks are not always within the worker's control, so welders in specific fields like construction or commercial diving may be more prone to accidents at work that cause injury or illness, simply because of their environment.
If you are working in an unnecessarily dangerous situation, it's your responsibility to advocate for your safety by requesting changes, reporting violations, and potentially leaving the position if it remains unsafe. Some jobs will inherently be more hazardous than others, even with all the rules followed perfectly, so it's crucial to determine the level of risk you are comfortable with in your work. However, if a job is made more dangerous because of employer negligence, you have a right to insist on adequate job safety measures.
---
* Unless otherwise noted, salary information is based on May 2021 data from the Occupational Employment and Wage Statistics (OEWS) program.