Colleges & Trade Schools in Illinois
By Publisher
| Published
| Last Updated
Every year, colleges and trade schools in Illinois prepare thousands of students for growing careers in a wide range of established and emerging industries. Many of those careers pay well above the state average wage. And an appealing variety of post-secondary training options are available.
---
Education & Training
A wide variety of Illinois trade schools and colleges offer good academic programs and vocational training opportunities. Whether you want to earn a degree or some other type of career-relevant credential, you can choose from many great options.
Key Benefits of the Region for College Students
Access to big-city opportunities: Illinois students reside in close proximity to thousands of good employers, many of which offer valuable internship possibilities.
Ways to make school affordable: Low-income residents of Illinois can take advantage of the Monetary Award Program (MAP), which provides money to students for approved degree or certificate programs. Plus, military veterans in the state can qualify for special educational grants.
Greater potential to get one-on-one attention from your instructors: The student-to-teacher ratios at private colleges and universities in Illinois are lower than the national average, which can improve your ability to learn the material and get good grades.
Costs
Educational expenses vary depending on the type of school you attend, what you study, where you live, and many other factors. But here are the average undergraduate tuition and fees at four-year Illinois post-secondary schools that award degrees, according to 2017-18 data from the National Center for Education Statistics:
Public schools: $13,971 (in-state); $28,618 (out-of-state)
Private schools: $32,491
The same NCES estimates show that, on average, students who lived on campus paid the following for room and board:
Public schools: $11,119
Private schools: $12,554
Keep in mind that you may qualify for financial aid such as grants, scholarships, or low-interest student loans. For example, in addition to federal aid, MAP grants, or veterans' grants, some students in this state are eligible for the Illinois Commitment. Under that program, low-income residents can receive scholarships and grants that cover tuition and fees for up to four years at the University of Illinois. To qualify, your family income must be $67,100 or less, and your total family assets can't exceed $50,000.
---
---
FAQs About Being a Student in Illinois
Is Illinois an affordable place to live?
The state's overall cost of living is lower than the U.S. average. Median monthly rent for a studio apartment is $855. For a one-bedroom place, it is $894. However, many types of expenses are likely to be higher if you live in one of the major cities, such as Chicago.
How easy is it to get around in Illinois?
The state has more than 60 public transportation providers, which help millions of residents get where they need to go. The average commute time in Illinois is a little higher than the national average. And several highways crisscross the state, making it simple to access routes that take you between different cities.
What amenities are available to Illinois college students outside of school?
You can take advantage of several entertainment, cultural, and recreational opportunities, especially if you go into major urban centers like Chicago. Great restaurants, exciting nightlife, and world-class museums are all within a short distance of many Illinois colleges, universities, and trade schools. You can also enjoy a lot of state parks or spend fun days on the shoreline of Lake Michigan.
---
Illinois Schools
Sponsored Listings
---
---
Industry Information
Illinois has an increasingly diverse industry base, which supports the employment of several types of professionals, tradespeople, and other workers. Many of the best opportunities are in healthcare, information technology, and the skilled trades.
Fastest-Growing Industries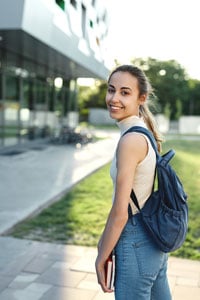 All kinds of good job sectors are expected to grow between 2016 and 2026. According to projections from the Illinois Department of Employment Security (IDES), the industries with the highest rates of job growth over that decade include:
Computer systems design and related services (2.7% per year): Encompassing a lot of information technology jobs, this sector is essential to the state's current and future economy. High-tech skills in communications and computer hardware and software are in great demand.
Offices of non-physician/non-dentist health practitioners (2.3% per year): The state is experiencing rising demand for health services related to areas like physical therapy, occupational therapy, optometry, and audiology. Good employment opportunities exist not just for highly educated practitioners, but also for aides and assistants who don't require as much training.
Educational support services (2.3% per year): This industry includes professionals who support the work of teachers, instructors, and administrators. For example, more jobs may become available for guidance counselors, testing specialists, and educational consultants.
Home healthcare services (2.2% per year): As more of the state's older residents start requiring additional medical care, many of them will need (or prefer) to receive that care in their existing places of residence. The entire healthcare industry is already one of the largest employment sectors in Illinois. This sub-sector is becoming a more and more important part of it.
Management of scientific and technical services (2.1% per year): Many public and private organizations are investing more resources into research and development. So they are seeking out experts in specific fields who have the leadership abilities to help them direct and oversee their efforts.
Careers Related to the Industries Above
Average Annual Wages
Information technology managers

Web developers

Physical therapist assistants

School and vocational counselors

Home health aides
Other Key Industries
As the state prepares to take advantage of future opportunities and support long-term economic growth, several additional industries are standing out. For example, the Illinois Department of Commerce & Economic Opportunity (DCEO) says that the following sectors will be essential to creating new jobs and growing prosperity:
Energy: According to DCEO, this industry already employs more than 54,400 people in Illinois. But as more attention is shifted toward clean energy and away from fossil fuels, tradespeople with the skills to work with green technologies will likely be in higher demand.
Manufacturing: The emphasis on making this large industry more competitive is another reason that trade school is a good idea. Even though the state's manufacturers are looking to use more automated technologies, a need will still exist for formally trained pros in a wide variety of skilled trades.
Life sciences: DCEO says that this emerging sector already employs more than 48,750 of the state's residents. It's a complementary industry to the huge healthcare sector, which employs over 733,000 residents. As new start-ups and existing companies work to develop cutting-edge technologies, treatments, and biopharmaceuticals, more and more people with specialized expertise in those areas are needed.
Transportation, distribution, and logistics: Illinois is a major Midwestern hub for this industry, as evidenced by the 515,000-plus residents that DCEO says it already employs. New technologies are emerging, and many facilities are incorporating advanced innovations that are re-shaping this sector. But a huge variety of skilled workers continue to be needed, from mechanics and drivers to managers and logisticians.
Careers Related to the Industries Above
Average Annual Wages
Biomedical engineers

CNC machine tool programmers

Wind turbine technicians

Diesel engine specialists

Welders
Career Information
Health and business-related jobs have some of the best outlooks in Illinois. And many of them pay well. But a lot of other careers, including those related to technology and education, are worth pursuing for the same reasons.
Job Growth
5.8% from 2016 to 2026
Job Openings
Yearly Average
Average Salary
(all occupations)
Population

Number of Employers

Key Industries
Energy, advanced manufacturing, business and professional services, life sciences and healthcare, transportation, distribution and logistics, agribusiness and food processing
Sources
Illinois Department of Employment Security
U.S. Bureau of Labor Statistics
U.S. Census Bureau
Illinois Department of Commerce & Economic Opportunity
Fastest-Growing Careers
According to IDES, the following occupations are projected to have the most employment growth in Illinois from 2016 to 2026. Average yearly wages are based on 2019 estimates for this state from the Bureau of Labor Statistics (BLS).
Nurse practitioners (38.3%): Identify and treat a wide range of medical conditions, help prevent illness, and promote greater overall health. Many people with this career also prescribe medications and order diagnostic tests for their patients. You'll need to become a registered nurse and earn a master's degree.
Average yearly wage: $107,860
Statisticians (31.9%): Generate helpful insights for public or private organizations by gathering numerical data, using mathematics to analyze what you collect, and summarizing the results. A math-related master's degree is generally needed.
Average yearly wage: $92,370
Application software developers (28.4%): Create or customize apps and programs for computers, tablets, smartphones, or other electronic devices. You can oversee a team of programmers or develop and test applications on your own. A bachelor's degree related to computer science or software development is the typical requirement, but not always necessary.
Average yearly wage: $103,760
Occupational therapy aides (28.3%): Help injured or disabled people who are receiving treatments aimed at enabling them to carry out the tasks of daily living and/or working. You may only need a high school diploma. Or you can become an occupational therapy assistant and make more money by earning an associate degree in this field.
Average yearly wage: $30,540
Orthotists and prosthetists (26.9%): Help people who have missing limbs or disabling physical conditions get fitted for artificial body parts or similar appliances. These professionals typically hold specialized master's degrees.
Average yearly wage: $81,820
Good-Paying Careers With the Most Yearly Job Openings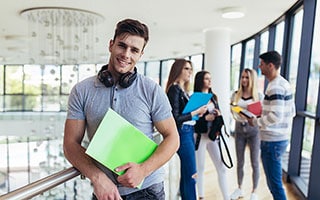 Thousands of positions open up every year in occupations that pay above the average wage in Illinois. But they typically require some type of post-secondary training or education. Here are the top examples based on 2016-to-2026 projections from IDES and wage data from the BLS.
General and operations managers (11,337 yearly openings): Oversee the employees and daily activities of a business or other type of organization. You may need a bachelor's degree and at least five years of experience in the industry you plan to work in.
Average yearly wage: $123,570
Registered nurses (8,692 yearly openings): Become a true everyday hero by playing an essential role in the care and assessment of medical patients. Earn a degree through a registered nursing program, then pass the required exam to get your state license.
Average yearly wage: $73,510
Accountants and auditors (5,507 yearly openings): Help organizations plan their budgets, track their money, understand their financial positions, and enforce or comply with government policies, laws, and regulations. People in this field often hold a bachelor's degree in accounting or business administration.
Average yearly wage: $77,640
Elementary school teachers (4,319 yearly openings): Educate the children of Illinois in the basic subjects and skills they need to know for their ongoing development. A bachelor's degree is essential, and you'll need to get your state teaching license.
Average yearly wage: $63,280
Management analysts (4,171 yearly openings): Provide expert guidance on how to make an organization's systems, operations, and procedures more effective and efficient. A bachelor's degree in business management or a similar field is generally required.
Average yearly wage: $100,560
---
Vocational Training Can Provide a Great Head Start
Completing career-oriented programs through trade schools in Illinois empowers many students to begin improving their lives.