North Carolina Medical Billing Schools
Last Updated
North Carolina medical billing schools can prepare you to find success in a rapidly growing area of the healthcare field.
Did you know that medical billing and coding professionals act as crucial links between patients, healthcare providers, and insurance companies? By assigning specific numerical codes to various procedures and diagnoses, these workers ensure that records are accurate, patients are billed accurately, and providers receive the right amount of reimbursement for services rendered.
Medical coding schools in North Carolina can teach you how to work with the latest technologies used for recording and storing patient records. You can also learn how to advocate for patients when settling accounts and deal with the complexities of insurance claims. And you can graduate ready to start processing vital medical data for hospitals, clinics, laboratories, insurance companies, and more.
So embrace this chance to train for a more fulfilling future. North Carolina medical billing schools are ready to help you realize your ambitions. Have a look at the programs listed below or type your zip code into the search tool to get a list of convenient training options in your part of the state!
Commonly Asked Questions About Medical Billers and Coders in North Carolina
---
---
North Carolina Medical Billing Schools
Sponsored Listings
---
---
5 Commonly Asked Questions About Medical Billers and Coders in North Carolina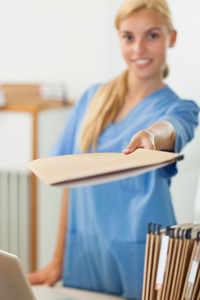 Ensuring that every medical procedure and service is properly recorded and paid for is a vital part of our healthcare system. Medical billing and coding schools in North Carolina can help you develop the ability to maintain the integrity and accuracy of all facets of the medical billing process. You could soon be enjoying the pride that comes from playing a pivotal role in keeping the healthcare industry functioning.
Here are answers to five common questions about medical billing and coding in the Tar Heel State:
1. What Do Medical Billers and Coders Do?
Billing and coding are actually two distinct roles, although some smaller facilities may combine them into a single position.
Coders assign specific codes to each medical procedure or service. They review lab results as well as the written notes or oral recordings of healthcare providers in order to determine what services were rendered and what diagnoses were made. Some coders focus on a particular medical specialty (such as cardiology or ophthalmology) while others work in facilities that deal with a broad range of medical conditions.
Billers use the codes to assemble and process health insurance claims. They verify codes, update patient histories, and ensure that patient bills are accurate and complete. They also follow up on claims and handle any disputes.
Coding and billing opportunities can be found in hospitals, clinics, home health agencies, insurance companies, and long-term care facilities across North Carolina. With experience, you can work from home as a medical coder or biller.
2. What Training Is Required?
The type of education that is needed for medical billing and coding varies. Technically speaking, you don't need to go to school to be a medical coder. Licensing and certification are not legally required to do this kind of work in North Carolina, and many who currently work in the field learned on the job. However, more and more employers are looking for candidates with formal training, and some won't hire billers or coders who lack certification.
The length of schooling for medical billing and coding ranges from a few months to a few years. Associate degrees in health information technology take about two years to complete, while a bachelor's program in medical administration or health information management usually takes at least four years. Both types of degrees include general education courses such as math and writing along with specific training in medical terminology, physiology, anatomy, and more.
However, you don't need a degree for medical billing and coding. You could opt to get a certificate or diploma from a university, vocational college, or technical school instead. These types of programs are more streamlined and focus only on courses that directly relate to coding and billing, so they can often be completed in less than two years (and sometimes in as little as eight months). Many programs also offer externships that can help you acquire valuable hands-on experience before you graduate.
Another option is to take a training course directly through an organization like AAPC (American Association of Professional Coders) or AHIMA (American Health Information Management Association).
It costs anywhere from $1,000 to $25,000 to go to school for medical billing and coding, depending on the institution you attend and the specific type of program you pursue.
3. What About Certification?
You do not need to be certified to legally work as a medical coder or biller in North Carolina. However, certification can open the door to more opportunities and higher pay.
You get certified in medical billing and coding by meeting a credentialing organization's prerequisites and passing an exam. Dozens of certifications are available. Many employers look for candidates who hold credentials issued by AAPC, AHIMA, or the American Medical Billing Association (AMBA).
AAPC
AAPC offers the Certified Professional Coder (CPC) designation. The CPC medical coding certification is best for coders who want to work in doctors' offices or outpatient clinics. You must be a member of AAPC to sit for the certification exam. The organization also recommends (but does not require) that all would-be candidates hold an associate degree. The exam consists of 150 multiple-choice questions covering coding guidelines, medical terminology, surgical procedures, and more. You need a score of 70 percent to pass.
You can take the CPC exam even if you have no professional experience; if you pass, you become a Certified Professional Coder-Apprentice (CPC-A). Once you have two years of experience and collect two letters of recommendation, you can become a fully qualified CPC.
In addition, AAPC offers a number of more specialized medical coding certifications, such as Certified Outpatient Coding (COC), Certified Risk Adjustment Coder (CRC), and Certified Inpatient Coder (CIC).
For medical billers, AAPC offers the Certified Professional Biller (CPB) designation. As with the CPC, you must maintain membership in AAPC, and having an associate degree is recommended but not required. The CPB exam includes 200 multiple-choice questions that test your knowledge of billing regulations, claims tracking, coding, and more. A passing grade is 70 percent. Medical billing certification costs $399 through AAPC.
AHIMA
One of the most common certifications is the Certified Coding Specialist (CCS) designation offered by AHIMA. It's aimed at those who want to focus on medical coding in hospitals. In order to sit for the exam, you must have completed a medical coding training program that includes specific courses. Alternatively, you can qualify to take the exam if you have two years of coding experience OR a current coding certification plus one year of experience.
The exam's multiple-choice questions cover topics like reporting requirements, procedure and diagnosis coding, and confidentiality. In 2019, 80 percent of test-takers passed on their first attempt. It costs $399 to take the exam if you are not a member of AHIMA; the price drops to $299 for members.
AMBA
Focusing specifically on medical billing as opposed to coding, AMBA offers the Certified Medical Reimbursement Specialist (CMRS) designation. To be eligible, you must be a member of AMBA and have access to the current medical codes either through software or code books. The association also recommends that all candidates have some experience with medical billing before taking the exam.
The exam has 16 sections that test candidates' understanding of insurance carriers, medical terminology, coding, fraud, and more. The exam is taken online, is open book, and must be completed within 45 days. You need a score of at least 85 percent to pass.
4. What Are Typical Salaries in This Field in North Carolina?
The Bureau of Labor Statistics (BLS) includes billers and coders in the larger category of medical records and health information technicians. According to the BLS, these professionals make $39,740, on average, in North Carolina (about $19.10 per hour).
But salaries may actually be even higher. According to AAPC, medical coders in North Carolina earn an average annual salary of $52,231. And coders who complete industry certifications can command higher earnings. For instance, North Carolina coders who earned a CPC designation make an average of $55,881, and those with a COC certification make $57,614.
5. How Do I Start a Medical Billing Business?
Many healthcare providers hire outside contractors to handle their billing, so striking out on your own is certainly feasible once you have the appropriate expertise and experience. You start your own medical billing business by following a few basic steps:
Research the needs of your local doctors' offices and other medical facilities. Find out how many of them currently use (or are interested in using) outside companies to handle their billing. Also find out what their typical patient volume is.
Think about choosing a medical specialty. By narrowing your focus to something like psychiatry, for instance, you can concentrate on a more limited range of billing codes. You can also develop a deeper understanding of your potential clients' needs.
Establish your business. You can usually find the forms to apply for a business license on your municipality's website. In addition, Business Link North Carolina offers free assistance to people looking to start a small business in the state. It's also wise to consult with an accountant to make sure your business finances are in order.
Set up your home office. It's best if you can designate a separate room for your workspace. You don't need much equipment, but you should set up an Internet-enabled computer along with a printer, fax machine, and phone with voicemail.
Select billing software. This will likely be your biggest start-up expense. Many software packages are designed for medical insurance billing and are compatible with Medicare and Medicaid requirements. Research the various options and be sure to consider cost, features, and ease of use.
Decide how to charge for your services. Will you collect an hourly fee, a fee for each claim, or a percentage of your clients' billings? Check into the common practices and going rates in your area so that you can determine how to proceed.
Build a client base. It's easiest to start with medical professionals you already know. Ask if they need help with billing or if they can refer you to someone who does. Depending on your focus, you could work with pharmacies, nursing homes, dentists, hospitals, laboratories, and the list goes on.
---
Start Creating Your Own Success
Get the training you need for a satisfying behind-the-scenes career in the healthcare sector. North Carolina medical billing schools can help you reach your goals. Explore the programs listed on this page or enter your zip code into the school finder at the top of the page to discover even more nearby training options!
---