What to Do After College: 29 Ideas to Inspire You
Last Updated March 27, 2020
Congratulations; you have completed a major milestone. But now you may be thinking about what to do after college. That is a common thought for many college grads. It may seem like everybody else knows what you should do even though you haven't quite figured out what life after college looks like. Of course, the obvious answer is to get a job. But maybe you feel like there should be so much more on the horizon. Well, don't worry. You are entering a stage of your life when you can make almost anything happen if you want to.
The reality is that you are likely moving into one of the best stages of your life. After college, you might have some student loan or credit card debt. But if you are like many other recent graduates, you don't have all of the other responsibilities that people who are 30 or older do. You probably don't have to worry about a mortgage, kids, or all of that other "grown-up" stuff. And do you know what that means? Freedom. If there is one time in your life when you can take risks, find yourself, and even do something a little crazy, then this is it (which could be the case whether you have attended college or not).
Many people like you choose to get a job and settle down. That's probably what your parents expect, and maybe it is even what you want to do. But maybe you don't. Maybe you want to defy expectations and blaze your own trail. After all, you're young, it's your life, and you're only going to get to live it once. So why not do the things now that you may not be able to do later?
We have compiled 29 ideas for what you can do after graduating from university or college. They range from practical and responsible to fun and outrageous. The ideas are ranked by "mom's approval rating" on a scale from one to 10. One equals "you might want to skip Thanksgiving dinner this year." And ten equals "she's raving about how wonderful and responsible you are to every person that she talks to." So let's start with the items that might warrant the most approval from mom.
---
---
Life After College: Practical and Fun Ideas to Consider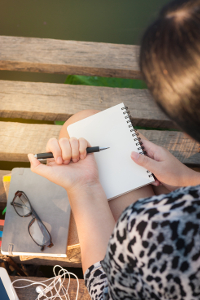 1. Write down some life goals. Where do you see yourself in five years? 10 years? 20 years? Think about how you want your life to work out. Determine what your biggest goals are. Then, write them down and share them with a friend. It may sound a little silly, but one research study found that this simple action can make a big difference.
Of the people studied, 70 percent of individuals who wrote down their goals and updated their friends weekly did end up successfully completing most or all of their goals. In contrast, only 35 percent of the people who never wrote down or shared their goals ended up successfully achieving them. So it's a good idea to start planting the seeds of your future right now.
Mom's approval rating: 10
2. Create a budget. Because that's what adults do, right? A Bankrate survey found that a little over 80 percent of Americans keep budgets. So it is one of the common things to do as an adult. Budgets are a good idea, though, no matter your age or your earning or responsibility level.
Budgets are especially useful if you have other goals, such as buying a house or traveling. You can see how much money you have left after your bills are paid and identify how long it will take in order to reach your savings goals. Budgeting is also a great habit to get into while you are young because it can help you become more financially responsible as you get older. It doesn't necessarily fall under fun ideas for what to do after graduating college, but it is important.
Mom's approval rating: 10
3. Start a savings account. Or an investment account. Or both. Like budgets, opening savings and investment accounts are some of the things that you do as an adult. It certainly doesn't mean that you have to save or invest all of your money. You can start small and simply put away $25 a month. It's never too early to get started, no amount is too small to put away, and it's a great habit to form while you are young. After all, a 2019 survey found that 64 percent of Americans have less than $10,000 saved for retirement. So it might be wise to start saving what you can now in order to beat the odds.
Mom's approval rating: 10
4. Make a plan for paying off your student loans. If you had to take out student loans to attend college, then you may want to sit down right now and develop a plan for paying them back. Although it depends on your debt load and interest rates, it has been reported that, on average, bachelor's degree holders will take just over 20 years to repay their college loans. So even though it does not seem like one of the most fun things to do after college, it is likely a wise thing to do. Your future self will thank you.
Mom's approval rating: 10
5. Break a bad habit. College can be a great place to develop unsavory, and often expensive, habits. If your life after college involves a little too much smoking, drinking, eating junk food, or lazing around, then this is a good time for you to end that habit. After all, the longer you partake in an activity, the more formed your habit becomes, which makes it harder to quit. So your best bet is to ditch those bad habits while you're still in your 20s.
Mom's approval rating: 10
6. Connect with your family. This is something that many people discover naturally in their 30s and 40s, but there is no reason that you can't get started now. If you are like a lot of people in their 20s, then your life is likely centered more around your friends than your family. After all, it may not have been that long ago that you "broke free" from your parents' home. Or maybe you are even still living there. Regardless, as you get older, you will probably develop an appreciation for your family. So building connections and relationships with them now is a move that you likely won't regret.
Mom's approval rating: 10
7. Obtain industry certifications. If you don't know what to do after college, then you may want to consider pursuing recognized industry credentials that could help boost your professional status. For example, if you completed a technology program, then there are almost countless certifications that you could attain ranging from networking to cloud computing. Having certifications, in addition to your post-secondary education, can help you stand out from other job applicants, which is a plus regardless of your career field.
Mom's approval rating: 10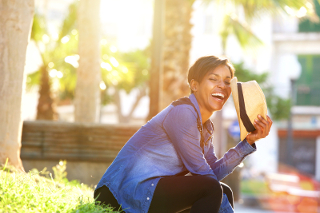 8. Find an internship. Some people complete internships during their studies, but there are also opportunities available after graduation. There are internships that do pay. But, whether they are paid or not, they can provide you with valuable on-the-job experience. The entry-level job market can be quite competitive, and a postgraduate internship can offer you the opportunity to gain experience that other recent graduates do not have. It could even lead to a full-time job since a lot of companies end up hiring the interns that really impress them.
Mom's approval rating: 10
9. Research grad schools. Thinking about attending a graduate college or university might be the furthest thing from your mind right now, but it doesn't hurt to take a look in order to gain a clearer perspective of your future. If you are thinking that you would like to complete one of the after-college programs, such as a master's degree program, then it could be beneficial to explore your options now and discover the schools that interest you. That way, when you are navigating your career path, you can make sure that you are keeping in line with your future education goals.
Mom's approval rating: 10
10. Buy a house. When some people think about what to do after college graduation, buying a house makes the top of the list. After all, if you are ready to settle into adult life, know where you want to live, and were lucky enough to snag a decent-paying job, then buying a house may be a good plan. There are still a lot of affordable housing markets across the country, and buying the right house can also be a wise investment decision.
Mom's approval rating: 10
11. Volunteer. There are lots of things to do after graduating college, and getting a job and making money is just one of them. Although volunteering won't put any money in your pocket, the practical experience that you could gain and the personal fulfillment that you could achieve is often worth the commitment. Take a look around your community and explore the charities and organizations that are in need. You could find yourself doing something like caring for animals at the local shelter, serving meals at the soup kitchen, or helping build a home for a local family in need. The options are almost endless.
Mom's approval rating: 10
12. Start your own business. Initially, this may sound impossible, but the reality is that your 20s can be a great time to take a risk and start a business. That's because those who are in their 20s are typically more tolerant of risk, can bounce back from failure more easily, and are energetic, adaptable, and motivated. And just think, if you start a successful business now, then you have your entire professional life ahead of you to reap the rewards.
Mom's approval rating: 10
13. Develop a regular workout routine. If you haven't got one already, then developing a workout routine is something that you should do after college. Forming good, healthy habits now can only benefit you as you get older. And when you are young and have lots of energy, it's a great time to explore a variety of activities and attend different classes to find something enjoyable that also helps keep you fit and healthy.
Mom's approval rating: 10
14. Learn how to cook. The days of surviving on ramen noodles are over. Most likely anyway. So why not learn some new skills and expand your palate? You can impress your friends with your new cooking talents and learn how to make dishes that could rival your mother's. If cooking is not your thing, then learn how to dance or discover some other new and fun activity that you have not tried before.
15. Learn another language. The younger we are, the easier it is for us to learn and retain new languages. So, now that you have graduated and are wondering what you should do after college, why not learn a new language? You can self-teach, take an online course, or find a continuing education class at your local college. You will likely find it fun and entertaining, and you never know when a second language will be a valuable job asset down the road.
16. Figure out what makes you happy and do that. You have probably heard that the average person will have five to seven different careers in his or her lifetime. Although this may be true for some people, no official studies have been conducted to back up that claim. What is known is that it is more common for young people to change jobs. The Bureau of Labor Statistics reports that 50 percent of people aged 20 to 24 years old have only been in their current jobs for less than a year. And according to 2008 data, the average American worker spends 4.1 years with the same employer. An additional study that is following workers throughout their working lives has found that, between the ages of 18 and 42, study participants have held an average of 10.8 different jobs.
So, although switching career fields may not happen as often as many people believe, changing jobs is more common, especially among people in their 20s. This means that you can take the time to figure out what it is that you love without it negatively affecting your future. Explore different jobs and employers and find what keeps you engaged and interested. If you can discover that now, then you can set yourself up for a higher level of job fulfillment and stability as you get older.
17. Decide where you want to live and move there. You are as young and free as you are going to get. So now is the time to figure out where you want to start building your future. And once you have figured that out, start packing and move there. It's the time for you to do it because the reality is that, as you get older and take on more responsibilities, it's less likely that you'll pick up and move. So if you've always wanted to live on the West Coast or would like to settle somewhere in the Midwest, then go for it.
18. Learn the art of humility. Sometimes when we are young, coming out of college, and feeling ready to take on the world, we can let our egos get the better of us. You are brimming with knowledge and ideas that you want to share, and you want to prove to employers that you are a success. Although this is great, you need to be sure that you don't come across as being arrogant or conceited. Learning how to be humble can lead to greater success in the workforce. Humility reminds you that you don't know it all and you can't do it all. Collaboration and teamwork is important in the workforce, and you need to appreciate the contributions of those who are working around you. Learning how to listen to others and being able to work harmoniously with your coworkers can take you far in the workforce. And the sooner you learn that, the better.
19. Meet someone. If you have dreams of getting a great job, buying a house, and starting a family, then you may want to start thinking about finding that special someone. The college dating scene may have been a lot of fun, but you likely didn't find that person that you want to start building a life with (although, some people certainly do find their life partners while attending college). If you are single and wanting to go after something more serious, then take some time to sit down and assess yourself, your life goals, and the type of people that could be a good match for you. That way, when you start dating, you will be able to tell quite quickly whether the person you are seeing could have a place in your future.
20. Work abroad. If there is ever a time for you to take a position overseas, then this is it. As you take on more responsibilities in your life, it will become much harder to pursue a career abroad. Not to say that it can't be done when you are older, but it could be a lot more difficult. So take advantage of this time to explore the world and learn about other cultures while putting some money in your pocket. There are many websites that post work-abroad opportunities. And if you want to do something completely different, then you may want to check out World Wide Opportunities on Organic Farms (WWOOF). WWOOF is a volunteer exchange program in which an organic farm hosts you and provides food and accommodations in exchange for four to six hours of daily farm work. The exchanges can be as short as three days and as long as six months.
21. Travel the world. Maybe you would rather travel the world than work overseas. If you can find ways to live modestly and save money, then you can go just about anywhere. Some people choose to continue living with their parents in order to save the money that they would otherwise spend on rent and bills. Others find seasonal jobs so that they can travel during their off-season. There are a lot of possibilities for you to consider, and making it happen is well worth it. The life lessons and personal growth that you can achieve from traveling can definitely make up for the time spent out of the workforce.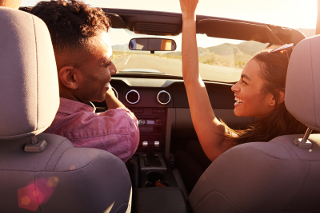 22. Go on a road trip to remember. Are you experiencing after-college depression? Why not round-up your best college friends and head out on a road trip? You can go away for a weekend or take off for a couple of weeks and check out parts of your country that you have always wanted to explore. Whether you want to experience NYC, cruise the Oregon coast, or hike the Appalachians, you surely won't regret making great memories.
23. Go to an epic music festival. Have you ever wanted to experience an amazing festival? With multi-day festivals like Coachella, Bonnaroo, Austin City Limits, Burning Man, and Vans Warped Tour, there are incredible events happening all across the country. You are only young once, so get out there and take part in a fun festival that you will never forget.
24. Audition for a reality show. Do you have a favorite reality show? Have you ever thought about auditioning for it? It may not seem like an obvious thing to do after college graduation, but what have you got to lose? You never know what could happen. You might get the opportunity to be on TV, get your 15 minutes of fame, and have awesome stories to tell your friends and family for the rest of your life.
25. Start checking off your bucket list. You are never too young to start working on your bucket list. In fact, this is one of the best times for you to do those things that you want to make sure you experience before it's too late. Whether you dream of skydiving, base jumping, cage diving with sharks, or taking part in any other fun and adventurous activities, now is the time to do it.
26. Get a tattoo. This could be one of those slightly crazy options for after college, but hey, why not? Commemorate this important milestone in your life by getting some cool body art. It's not like you have to get an entire sleeve or a full back piece. You could opt for something small and simple in a concealed area that honors the next phase of life that you are about to enter. Your mother doesn't even have to know about it.
27. Go to Vegas. Everybody needs to experience Las Vegas at some point in their lives. And your 20s is likely one of the best times to do it. With endless choices for entertainment, nightlife, restaurants, spas, luxurious pools, and so much more, this is one of the more fun (and maybe slightly irresponsible) options when considering what to do after graduating from university or college.
28. Buy a motorcycle. Because why not? Just imagine the feeling of freedom that you would have cruising down the open road on your motorbike. Riding a motorcycle isn't just a fun and adventurous way of getting around; it can also be efficient and affordable if you live in a major city. So there is a practical aspect to it too. You are in the prime of your life, so you may as well take full advantage of it.
29. Reverse retire. Retirement probably hasn't crossed your mind while trying to figure out how to start your life after college. But that is exactly what some people are deciding to do. Those people have decided to enjoy life while young and healthy before spending their later years working. However, reverse retirement does still involve some work. What reverse retirees tend to do is work at jobs and live well below their means so that the majority of their money can go into savings. When they hit a predetermined savings level, they quit their jobs or take leaves of absence to go out and do something that they enjoy. When they are done and the savings run out, they return to the workforce prepared to do it over again.
The thought behind this is that you can go on adventures that you will likely not be able to do, or enjoy as much, when you are in your late 60s or beyond. However, in order to reverse retire, you have to be a prudent saver. And you must be willing to live a modest lifestyle. You will also have to consider how reverse retiring could impact other goals that you may have, like owning a home or having children. And you will definitely want to make sure that you are still putting some money away for old-age retirement. So there are many aspects to consider, and it will mean setting aside the notion of having a conventional lifestyle. And it is very likely that your mom will not approve. But, all of that aside, the people who have successfully reverse retired are loving it.
One More Option: Go Back to College
As you think about what to do after college, going back to school probably didn't cross your mind. But returning to school is a reality for many adults. You could find that you do not enjoy the career field that you studied for or that your chosen career field does not offer many job opportunities. Or you may realize that you need additional skills that you did not acquire your first time around.
There are many reasons why people decide to go back to school, and some schools report that up to 10 percent of their students already hold bachelor's degrees. Many of those students return to community colleges or vocational schools where they can quickly earn certificates, diplomas, or associate degrees. If you find yourself in this situation, then explore your training options further by entering your zip code into the program finder below. You just never know what the future holds for you!
---