29 Jobs That Pay $50K Without a Bachelor's Degree
By Publisher
| Last Updated July 24, 2020
Want to make a decent living without spending many years in college? Jobs that pay $50K or more a year and don't require a four-year degree are easier to find than you might think. The sales, transportation, insurance, hospitality, healthcare, and information technology sectors all feature opportunities for people with two years or less of college training.
And $50,000 a year is nothing to scoff at. Ask yourself: $50K a year is how much an hour? When you do the math, it works out to about $24 based on a full-time schedule. According to the Bureau of Labor Statistics, full-time workers across the U.S. earned median annual pay of $39,811 in May 2019. That means all of the jobs listed in this article have median earnings above the national norm—and you don't need a four-year degree to get them.
We've divided the following list of jobs that make $50,000 a year into those that don't require any degree at all, those that don't require a degree but do call for real-world work experience, and those that require an associate degree. Read on to explore the many options for your future!
Median salaries are based on 2019 data from the Occupational Employment and Wage Statistics (OEWS) program.
---
Jobs That Pay $50K a Year Without a Degree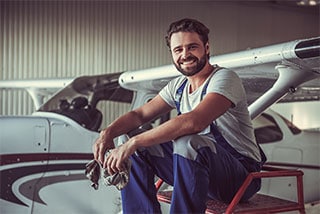 There are plenty of ways to make a good living without spending years in college. None of the jobs in this section require a college education, but you might have to complete an apprenticeship, take special certifications, or undergo extensive on-the-job training. Here are some examples of jobs that pay $50,000 a year and don't require a degree:
1. Commercial pilot
Do you dream of taking to the skies? You can earn a living by flying a plane for search and rescue, crop dusting, or aerial firefighting or photography purposes without a college degree. You just need to earn a commercial pilot's license from a flight training school that is certified by the Federal Aviation Administration (FAA). The process involves logging at least 250 hours of flying time.
2. Power plant operator
Operating and maintaining the complex equipment that generates and distributes electrical power is the job of power plant operators. They monitor energy production rates and adjust or repair equipment as necessary to keep everything running safely. Entry-level positions can be had with only a high school diploma, though some employers look for people with college-level training in power plant technology.
3. Farmer
Farming occupations are among the jobs that pay over $50K yet don't require formal training. Many farmers learn the required skills through growing up on a family farm, though others do complete college programs in agriculture. Farmers plant and harvest grains, vegetables, fruits, and other crops. They might also maintain farm machinery and oversee the work of hired laborers.
4. Insurance claims adjuster
You don't need a college degree for this job, which involves investigating insurance claims related to property damage or personal injury and determining how much an insurance company must pay to cover losses. You do need solid information-gathering and interviewing skills. In some states, claims adjusters must pass an exam in order to be licensed.
5. Railroad conductor
With a short period of on-the-job training, you can be prepared to coordinate and manage the daily activities of train crews. On passenger trains, railroad conductors check tickets, announce stations, and ensure the safety of those onboard; on freight trains, they also supervise the loading and unloading of cargo.
6. Aircraft mechanic
Some aircraft mechanics get into the trade with a high school diploma and develop the skills they need through on-the-job training, while others complete an aviation maintenance program at an FAA-approved school. Either option allows you to make a decent living by maintaining and repairing various types of aircraft.
7. Police officer
Do you feel called to serve and protect? Becoming a police officer doesn't necessarily require a college degree, though some training in law enforcement can help. The normal route into this career involves graduating from a police academy and undergoing a period of on-the-job training; you'll also need to meet physical fitness requirements.
8. Boilermaker
Learning to install and maintain the boilers, vats, and tanks that hold, heat, or process liquids like oil and beer is normally done through an apprenticeship rather than academic study. Boilermakers assemble boilers, look for leaks and defects, and repair or replace broken components. Having some experience in welding can help.
9. Wholesale and manufacturing sales representative
A college degree is not required for most wholesale and manufacturing sales jobs; many companies provide in-house training for new hires. You may find that selling non-technical goods to businesses and government agencies is easier if you take training courses or seminars in marketing, communications, or sales techniques.
10. Electrician
Electricians can make a comfortable living by installing and maintaining the electrical systems in homes, factories, and office buildings. You can begin a four- or five-year electrical apprenticeship right out of high school and earn a wage while you learn your trade, or you can choose to take a training program at a technical school first.
11. Telecommunications line installer and repairer
The world relies on telecommunications line installers and repairers to build and maintain the cables that bring telephone, cable TV, and Internet services to our homes and businesses. That's why workers in this field can earn decent wages even without a degree. You can expect to undergo a long period of on-the-job training after being hired.
12. Plumber
While you don't need a college degree to become a plumber, learning to install and maintain the pipes and fixtures that move liquids and gases through homes, factories, and other buildings is most commonly done through an apprenticeship. Some aspiring plumbers choose to complete a training program at a trade school or vocational college first.
13. Structural iron and steel worker
Installing structural and reinforcing columns, girders, and beams during the construction of buildings and bridges can be learned through on-the-job training offered by some employers, though most ironworkers get their training through apprenticeships. You can boost your job prospects with welding training and certification.
14. Advertising sales agent
Charisma, communication skills, and a knack for connecting with people are more important than academic credentials when it comes to landing a job as an advertising sales agent. These workers sell ad space or time to companies and businesses. Cultivating relationships with clients is a key skill for this kind of work.
---
$50,000-a-Year Jobs That Require Work Experience But No Degree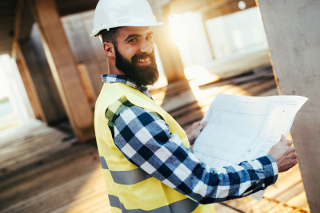 Working up through the ranks is another way to earn an income of $50K or more. While you don't need a degree for any of the jobs listed in this section, you do need a bit of experience in the work world. Check out these options:
1. Subway operator
Moving passengers around major urban centers can be a good way to make a career. Most subway operators get their start as transit bus drivers and go through additional on-the-job training to learn how to operate a subway car, elevated train, or light rail vehicle. As part of your training, you may have to pass written exams related to train operations and safety procedures.
2. Fire inspector
The more real-world experience you have as a firefighter, the better your chances of becoming a fire inspector. On-the-job training can give you the skills you need to identify fire hazards in public buildings and private homes and make sure that safety regulations are being followed. You may also need to get professional certifications.
3. Building inspector
A college degree is not necessary to become a building inspector, but you do need plenty of experience in the construction industry. (Many inspectors start off as electricians, carpenters, or plumbers.) This role involves evaluating the structural integrity of different buildings and making sure that construction codes are properly followed. Training is typically done on the job.
4. Property manager
You can qualify for a position as an on-site property manager with a high school diploma and a few years of experience in real estate. A property manager's job is to inspect the building and grounds, arrange for maintenance or repairs, show vacant spaces to prospective tenants, and collect rents. Some states require managers to be licensed or get professional credentials.
5. Food service manager
With a high school diploma and several years of work experience as a cook or server, you could pursue a career as a food service manager. In this role, you hire and schedule workers, order supplies, address customer requests or complaints, and ensure that food safety standards are met. Voluntary certifications are available that could enhance your employability.
---
Jobs That Pay $50K a Year With an Associate Degree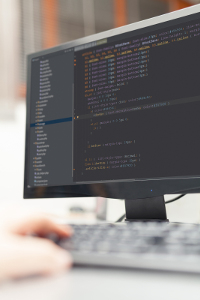 An associate degree can lead to well-paying opportunities in a range of fields, including healthcare, hospitality, and information technology. Here are a few jobs that pay $50K or more that could be yours with an associate degree:
1. Nuclear technician
Operating and monitoring equipment and machines in nuclear power plants or nuclear-powered naval ships typically requires an associate degree in nuclear technology or a related field. You might be responsible for measuring radiation levels and adjusting or repairing equipment to improve performance or efficiency.
2. Dental hygienist
An associate degree in dental hygiene can prepare you to make a comfortable living by cleaning and polishing people's teeth. Other typical tasks include taking x-rays and teaching patients about proper brushing and flossing techniques. All states require dental hygienists to be licensed; it's also important to be trained in CPR.
3. Diagnostic medical sonographer
Ultrasounds are not just for monitoring the development of a fetus. Sonographers use high-frequency sound waves to create images of anything from muscles and tissues to organs and blood vessels. An associate degree in sonography is the usual requirement for this job. Professional certification is not mandatory, but many employers prefer candidates who have it.
4. Web developer
Creating attractive and functional websites requires a unique blend of computer programming and graphic design skills. Web development encompasses both the visual appearance and technical construction of a site, though some developers specialize in one area or the other. Many employers look for candidates with associate degrees in web design.
5. Aerospace engineering technician
Are you fascinated by vehicles that fly? Assisting in the development and testing of components that make up an aircraft or spacecraft offers solid potential for a good living. You could calibrate testing equipment, perform computer simulations, or troubleshoot faulty parts. An associate degree in engineering technology is typically required, and you may need special security clearance for defense-related positions.
6. Computer network support specialist
There are many ways to become a computer network support specialist, but getting an associate degree is one of the most common. These information technology professionals are responsible for analyzing and solving problems with digital data networks. They also perform routine maintenance to keep networks running smoothly.
7. Radiologic technologist
You can get the training you need to administer x-rays and computed tomography (CT) scans through an associate degree program. Technologists can be certified in many different specialties, such as mammography or medical resonance imaging (MRI) technology. Most states require radiologic technologists to be licensed.
8. Court reporter
Do you have the concentration that's required to capture every word that is spoken during legal proceedings? Court reporters use special equipment like stenography machines to create detailed and accurate records of everything that is said during hearings, depositions, and trials. An associate degree can get you started in this field, and training in criminal justice can be helpful. Licensing is required in some states.
9. Hotel manager
An associate degree can prepare you for a rewarding career that involves providing comfortable accommodations for vacationers and business travelers. Hotel managers typically hire staff, set room rates, manage budgets, and ensure a pleasant experience for guests. You need excellent customer service and leadership skills for this kind of work.
10. Hearing aid specialist
Hearing aid specialists are the people who figure out what type of hearing aid would best suit each patient's needs. They measure a patient's hearing and recommend devices that will provide a comfortable fit and an appropriate level of sound amplification. They may also refer patients to an audiologist for more advanced testing.
---
Get Positioned for Success
Jobs that pay $50K without a four-year degree are more common than many people think. Do you feel prepared to take advantage of those opportunities? If you need to brush up on your skills, check out the job-driven training offered by trade schools, vocational colleges, and technical institutes. These types of schools can help prepare you to find success in a wide range of career fields. Just enter your zip code into the following search tool to explore convenient programs in your area!
---