22 Great Jobs for Physics Majors in Many Amazing Industries
By Publisher
| Last Updated April 29, 2022
Like the universe itself, jobs for physics majors encompass a multitude of awesome and unexpected possibilities. Many of them don't even include the word "physicist" in the title. Here's the reality: There are so many different types of physics—and so many ways to use the quantitative and analytical skills gained in a physics program—that the world really is your oyster. Want to conduct cutting-edge research for the telecommunications, biotechnology, energy, or space industries? Develop new laser equipment? Work on Wall Street? The options are almost endless.
And physics careers can be extremely rewarding. Whether you work in physics directly or in related fields like engineering or computer science, you can enjoy the satisfaction of solving challenging technical problems. In fact, one study of recent graduates with bachelor's degrees in physics who were working in the science, technology, engineering, or math fields found that over 80 percent of them were satisfied with their jobs.
Physics is a diverse discipline that allows you to explore a huge range of scientific phenomena. The information in the following sections can help you understand the benefits that come with studying physics and get you thinking about the many career possibilities that could be in your future.
---
What Does a Physicist Do?
A physicist is someone who seeks to understand the physical universe by investigating the relationship between matter and energy. Physicists study forces like gravity, electricity, and magnetism to learn why everything from particles to planets move the way they do. Without the work of physicists, we wouldn't have x-rays, lasers, light bulbs, microwaves, solar panels, televisions, airplanes, or computers.
So, what do physicists do? Depending on their specific focus, they might conduct research into physical phenomena, analyze data, develop theories or mathematical models, or design and implement experiments. Learning how to become a physicist involves developing a solid understanding of scientific research methods and mathematical principles. The ultimate goal is to demystify the workings of the universe.
---
What Does Physics Teach You?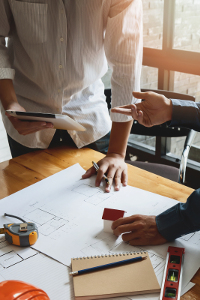 In physics, you learn about the properties of, and the interactions between, matter and energy. You explore how things move or don't move, how they change, and what they are made of. You study light, sound, heat, and more. You look at very small things like atoms and electrons and very big things like stars and galaxies. Along the way, you develop mathematical reasoning and critical thinking skills as well as the ability to detect trends and patterns and communicate complex ideas.
Physics is often described as the most fundamental of the sciences, and its principles can be applied in a myriad of ways. You can become a physicist by studying any one of a number of different fields of physics. Here are just a few you could choose from:
Atomic, molecular, and optical physics: The study of how atoms, molecules, and light interact
Geophysics: The study of the physical processes and properties of the earth
Cryogenics: The study of the behavior of materials at very low temperatures
Fluid mechanics: The study of how forces affect liquids, gases, and plasmas
Biophysics: The study of biological systems and phenomena using physical techniques
Nuclear physics: The study of the structure and behavior of the nucleus of an atom
---
What Can You Do With a Physics Degree?
Many students, in various disciplines, find themselves wondering, "What can I do with my degree?" A bachelor's degree in physics can be excellent preparation for many careers; it can also serve as a stepping stone to advanced studies in a range of fields. A report by the American Institute of Physics (AIP) looked at the different paths that physics grads took in the year after they received their bachelor's degree. This is what it found:
41 percent of physics bachelor's degree holders were in the workforce
32 percent were undergoing graduate training in physics or astronomy
22 percent were enrolled in professional degree or graduate programs other than physics or astronomy (mainly engineering, but also math, medicine, education, computer science, and law)
So the answer to the question "What can I do with a physics degree?" is this: You can do a lot. Even at the undergraduate level, a physics degree can open the door to a wide range of careers in science, technology, engineering, and other fields. In fact, the percentage of physics bachelor's degree holders who enter the workforce instead of going to grad school has steadily increased every year since 2010, according to the same AIP report.
Employers in numerous industries value the analytical and problem-solving skills that physics grads bring to the table. Many physics majors work in the following areas, for example:
Education
Manufacturing
Aerospace
Finance
Defense
Health care
Energy
Telecommunications
Information technology
---
How Much Do Physicists Make?
For someone who completes a physics major, salary can vary widely. It depends on your education level and the nature of your specific job. In March 2022, American Institute of Physics reported that the typical salary for a recent grad with a bachelor's degree in physics ranged from about $25,000 for those who worked as research assistants and lab technicians in colleges and universities to about $78,000 for those who found STEM-related positions in the private sector.
According to the Occupational Employment and Wage Statistics program, the median physicist salary in 2021 was $152,430.
---
Jobs for Physics Majors
There are plenty of reasons to consider a physics major. Jobs in a wide variety of industries require the unique skills that come from the study of this multi-faceted subject. When you have a physics degree, jobs in areas like engineering, healthcare, finance, manufacturing, and technology all become possibilities for you. Here are just some of the many careers you could consider:
1. Nuclear physicist
Researching and developing safer or more efficient ways to generate nuclear power is one of the main responsibilities of a nuclear physicist. This is among the highest-paying careers in physics. You might conduct laboratory research, evaluate the safety procedures at a nuclear power plant, design medical equipment, or perform weapons inspections for the military. Most of these positions require a doctoral degree.
2. Astronomer
Are you curious about the far reaches of the universe? Astronomers use satellites and optical and space-based telescopes to study stars, planets, and galaxies. They develop and explore theories about how stars form and how planets evolve. Most astronomers work in government research centers, though some spend much of their time in observatories.
3. Materials scientist
As a materials scientist, you investigate the structure and properties of both natural and synthetic materials and find new ways to improve or adapt them for different uses. That could mean designing better prosthetic devices, developing new types of paints, or using ultrasound to uncover hidden defects in railway tracks. You could work for universities, oil and gas companies, or computer manufacturers.
4. Patent agent
Law firms, pharmaceutical companies, government agencies, and educational institutions often call on patent agents to help get protection for a new scientific invention. Patent agents research the specifications and uses of the invention to make sure that it is unique and qualifies for a patent; they also guide the inventor through the application process. All agents must register with the U.S. Patent and Trademark Office (USPTO).
5. Meteorologist
If you can analyze atmospheric conditions and prepare accurate weather forecasts, you can find opportunities in the broadcasting, agriculture, aviation, and aerospace industries. Some meteorologists focus on researching the causes of hurricanes or tornadoes or developing computer models of climate change. A bachelor's degree in physics is enough for some positions; those that focus on research will likely require a master's or higher.
6. Data scientist
In a world that is awash with data, there is big demand for people who can organize and analyze that data to derive meaningful insights that solve business problems. Data scientists use their advanced quantitative abilities to collect, synthesize, and analyze large sets of data. They might also develop new tools or processes for data collection. A graduate degree in physics can get you started in this field.
7. Computational scientist
Using computers to model and simulate the physical world is the job of computational scientists. The idea is to apply computing principles to scientific problems. You might investigate phenomena like fluid flow, air turbulence, or heat transfer to help energy companies, biomedical firms, or aircraft manufacturers develop better processes and products. Many employers look for candidates with a bachelor's degree in physics.
8. Laser engineer
Designing, operating, and maintaining laser equipment requires a solid understanding of physics. Laser engineers are a specialized type of optical engineer. They might develop laser cutting systems for manufacturing firms, produce sophisticated equipment for surgical procedures, or work on navigational systems for the military. Opportunities are also available in the telecommunications and construction industries.
9. Optical engineer
Optical engineers focus on controlling and manipulating light. They apply their knowledge of the properties of light to the design and creation of things like telescopes, cameras, scanners, and fiber optics communications systems. They might come up with new products or figure out ways to improve the design of existing ones. You'll likely need a master's degree to get into this field.
10. Quantitative research analyst
With their highly developed skills in mathematical modeling, physics grads often find opportunities in the financial world as quantitative research analysts. These professionals analyze market data and model complex financial processes in order to design and implement trading strategies that increase profits and minimize risk. It helps to have computer programming experience.
11. Solar physicist
What causes solar flares? Can solar energy reduce the world's dependence on fossil fuels? How do changes in the sun affect the climate on Earth? These are the kinds of questions that solar physicists try to answer. They observe and measure the impact of the sun. Solar physicist jobs can be found in universities, government institutes, space agencies, and energy companies.
12. Aerospace systems engineer
Are you fascinated by the physics of flight? Aerospace systems engineers design, develop, test, and maintain the systems that power rockets, planes, satellites, and missiles. You could work with guidance, navigation, or control systems. Many positions are open to those with physics degrees, though you may need special security clearance for some defense-related jobs.
13. Health physicist
The primary task of a health physicist is to make sure radiation levels stay within acceptable limits. These professionals use scientific techniques to evaluate the radiation level of different environments and make recommendations to improve people's safety. Nuclear power plants, hospitals, government agencies, and the armed services all hire health physicists.
14. Technical writer
Documenting technical procedures and products takes top-notch writing and communication skills as well as a sound understanding of scientific phenomena. Technical writers are the bridge between the people who create the technology and the people who use it. A degree in physics can be a good foundation for this career, though training in writing or communication can also help.
15. Process engineer
Determining the materials and methods that will be used to manufacture products like sensors, semiconductors, or solar panels is another way to put your physics education to good use. Process engineers use their understanding of how different materials interact to optimize the manufacturing process. Many employers look for advanced degrees.
16. Acoustical engineer
Architectural firms and electronics manufacturers alike depend on acoustical engineers to apply their knowledge of the science of sound to the design and construction of buildings, machinery, and consumer devices. You could be minimizing noise levels for houses near an airport, optimizing the acoustics for a concert hall or recording studio, or designing audio systems for smartphones and tablets. A physics degree can get you started.
17. Accelerator operator
Someone has to control the massive particle accelerators that are an essential part of many scientific research experiments. That someone is an accelerator operator. This role involves monitoring, adjusting, and repairing the equipment as necessary to help scientists study the behavior of subatomic particles. A solid understanding of physics can get you in the door, but you should expect to undergo lengthy on-the-job training.
18. High school physics teacher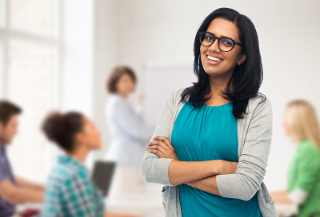 Making the laws of nature understandable to teenagers can be a rewarding way to use your physics expertise. One survey found that more than three-quarters of those who completed a bachelor's degree in physics and went on to teach high school were satisfied with their jobs. You have to be licensed to teach public school, but some states have special certification processes for people with bachelor's degrees, so you may be able to start teaching immediately.
19. Forensic firearms examiner
You need a thorough understanding of how forces affect the movement of objects to analyze evidence at a crime scene. As specialists in criminal investigation, forensic firearms examiners (also known as ballistics experts) look at tool marks, cartridge cases, and bullet fragments to figure out if a certain weapon was used in the commission of a crime. They also testify in court about their findings. Certification is available and can boost your job prospects.
20. Seismologist
Seismologists try to figure out how and why earthquakes happen. They also study the results of earthquakes, such as tsunamis and landslides. Some seismologists conduct high-level research on the physical structure of the earth; others use controlled seismic waves to locate deposits of oil and gas deep underground. Taking geology courses as part of your physics degree can be very useful.
21. Energy policy analyst
Developing energy strategies for government agencies, environmental organizations, and private companies is the job of an energy policy analyst. These professionals assess the environmental and financial impact of different policies and make recommendations based on their analysis. Communication skills are crucial in this field; report writing is a big part of the job.
22. Science journalist
If you have great written and oral communication skills to go along with your physics degree, you may find opportunities with news organizations that need subject matter experts to explain scientific issues in ways that the average person can easily understand. Journalism training is helpful, but not always required.
---
Take the Next Step
Clearly, jobs for physics majors are available across a wide range of industries. Do you have all the training you need for the opportunities you want? Going to a technical institute or trade school can be an excellent way to learn additional skills that complement your physics degree. These types of schools offer career-focused training that can put you on the path to success in many different physics-related occupations. Just enter your zip code into the search tool below to find convenient programs near you!
---