61 Christmas Gifts for College Students in 2022
By Publisher
| Last Updated November 28, 2022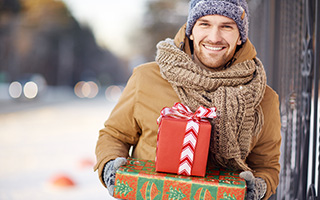 Trying to think of good Christmas gifts for college students can be a challenging task. It can be hard to decide which gifts are best. Do you buy them something useful and related to their studies, go with something they can enjoy on their downtime, or maybe find a way to combine both?
Whatever approach you take, here are a few questions that you may want to ask yourself when preparing to purchase Christmas gifts for students:
What are their personal styles and favorite items? Answering this question can help you determine the types of gifts they will love, and think are cool.
What is the size of their living space? A student living in a dorm will have much less space than a student who shares a house with roommates.
Do they already own it? You want to be sure that you're buying them something they can use. Consider including a gift receipt if you're not sure.
Is the gift going to require accessories or subscriptions they can't afford? Cool gifts can quickly lose their luster if students cannot afford to use them.
Now that you have considered the student you are buying gifts for, you may need some inspiration. Get your holiday shopping list ready by checking out our guide that includes both practical and fun gift ideas for college students broken down into three price ranges, as well as sections for him and her:
This article contains affiliate links. We are compensated with a small commission, at no extra cost to you, for sales made through the links.
---
Christmas Gift Ideas Under $50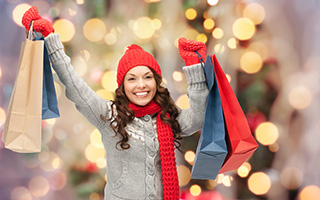 7. Shirt-of-the-Month Club: Are you shopping for students who love T-shirts? Whether they like shirts with a vintage style, funny sayings, or modern images, a shirt-of-the-month club can deliver a new shirt monthly that students would happily add to their T-shirt rotation.
---
Christmas Gift Ideas Under $150
28. Gift Card for Something Fabulous: Is there something that the college student in your life would love to do but would never spend the money on? Maybe getting a manicure, massage, or going out for a nice dinner tops the list of things that they would love to do. Get them a gift card—or even two—for a little pick-me-up.
---
Christmas Gift Ideas Over $150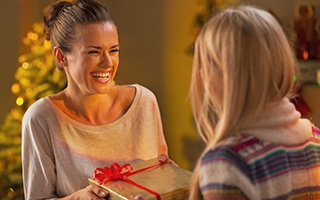 48. Monthly Care Package: How about surprising the student in your life with regular bundles of goodies and essentials? You can make the care packages yourself, including their favorite snacks, homemade treats, fun items, and useful supplies. Or you can pay for a monthly subscription to a service like My College Crate that handles everything for you, all based on your custom preferences.
---
Christmas Gifts for College Girls
---
Christmas Presents for College Guys
56. Toaster Bags: There might not be a handier gift for a college guy living in a dorm than a product that allows him to quickly make a grilled cheese sandwich in the toaster. As a bonus, most toaster bags are reusable and multi-purpose (i.e., they can also be used in the oven or microwave for all kinds of foods, including pizza, chicken nuggets, and frozen waffles).
Buy on Amazon
57. Beard Oil: Does the college guy in your life keep a well-groomed beard? If so, you might want to buy him a moisturizing beard oil that helps keep his skin and facial hair looking and feeling amazing. You may also want to check out additional men's grooming products that he may like.
Buy on Amazon
58. Swiss Army Knife: What guy doesn't want a Swiss army knife or similar multi-tool? When you are in college, you just never know when a bottle opener, screwdriver, pliers, or pair of scissors could come in handy.
Buy on Amazon
59. Carry-On Cocktail Kit: If the college guy you're shopping for occasionally flies home and enjoys a mid-flight drink, then consider buying him a cool gift that can also help him save some money. Most kits are TSA-approved, but it is best to make sure of that before you buy one.
Buy on Amazon
60. Electric Shaver: Anything that is convenient and saves time is usually well-loved by college guys. If the student you are buying for likes to be clean-shaven, you may want to get him a nice electric shaver to help reduce the time he has to spend getting ready for his day.
Buy on Amazon
61. Drone: When it comes to cool gifts for college guys, drones probably top the list. When the college guy in your life needs a break from his studies, he can have some fun flying his drone around campus. And since most drones are equipped with cameras, he could take some neat videos and pictures.
Buy on Amazon
---
Need More Ideas?
Check out Amazon's gift finder for additional items that are unique and fit your budget. You can find some great deals. And it's fun to browse the wide selection of possibilities.