Major Issues in Education: 20 Hot Topics (From Grade School to College)
By Publisher
| Last Updated August 1, 2023
In America, issues in education are big topics of discussion, both in the news media and among the general public. The current education system is beset by a wide range of challenges, from cuts in government funding to changes in disciplinary policies—and much more. Everyone agrees that providing high-quality education for our citizens is a worthy ideal. However, there are many diverse viewpoints about how that should be accomplished. And that leads to highly charged debates, with passionate advocates on both sides.
Understanding education issues is important for students, parents, and taxpayers. By being well-informed, you can contribute valuable input to the discussion. You can also make better decisions about what causes you will support or what plans you will make for your future.
This article provides detailed information on many of today's most relevant primary, secondary, and post-secondary education issues. It also outlines four emerging trends that have the potential to shake up the education sector. You'll learn about:
---
13 Major Issues in Education at the K-12 Level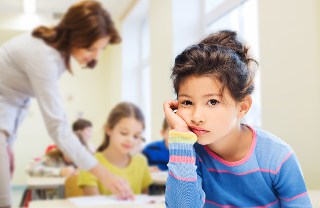 America's elementary and secondary schools are facing a myriad of challenges. Several of the present issues of education are:
1. Government funding for education
School funding is a primary concern when discussing current issues in education. The American public education system, which includes both primary and secondary schools, is primarily funded by tax revenues. For the 2021 school year, state and local governments provided over 89 percent of the funding for public K-12 schools. After the Great Recession, most states reduced their school funding. This reduction makes sense, considering most state funding is sourced from sales and income taxes, which tend to decrease during economic downturns.
However, many states are still giving schools less cash now than they did before the Great Recession. A 2022 article from the Center on Budget and Policy Priorities (CBPP) notes that K-12 education is set to receive the largest-ever one-time federal investment. However, the CBPP also predicts this historic funding might fall short due to pandemic-induced education costs. The formulas that states use to fund schools have come under fire in recent years and have even been the subjects of lawsuits. For example, in 2017, the Kansas Supreme Court ruled that the legislature's formula for financing schools was unconstitutional because it didn't adequately fund education.
Less funding means that smaller staff, fewer programs, and diminished resources for students are common school problems. In some cases, schools are unable to pay for essential maintenance. A 2021 report noted that close to a quarter of all U.S. public schools are in fair or poor condition and that 53 percent of schools need renovations and repairs. Plus, a 2021 survey discovered that teachers spent an average of $750 of their own money on classroom supplies.
The issue reached a tipping point in 2018, with teachers in Arizona, Colorado, and other states walking off the job to demand additional educational funding. Some of the protests resulted in modest funding increases, but many educators believe that more must be done.
2. School safety
Over the past several years, a string of high-profile mass shootings in U.S. schools have resulted in dozens of deaths and led to debates about the best ways to keep students safe. After 17 people were killed in a shooting at a high school in Parkland, Florida in 2018, 57 percent of teenagers said they were worried about the possibility of gun violence at their school.
Figuring out how to prevent such attacks and save students and school personnel's lives are problems faced by teachers all across America.
Former President Trump and other lawmakers suggested that allowing specially trained teachers and other school staff to carry concealed weapons would make schools safer. The idea was that adult volunteers who were already proficient with a firearm could undergo specialized training to deal with an active shooter situation until law enforcement could arrive. Proponents argued that armed staff could intervene to end the threat and save lives. Also, potential attackers might be less likely to target a school if they knew that the school's personnel were carrying weapons.
Critics argue that more guns in schools will lead to more accidents, injuries, and fear. They contend that there is scant evidence supporting the idea that armed school officials would effectively counter attacks. Some data suggests that the opposite may be true: An FBI analysis of active shooter situations between 2000 and 2013 noted that law enforcement personnel who engaged the shooter suffered casualties in 21 out of 45 incidents. And those were highly trained professionals whose primary purpose was to maintain law and order. It's highly unlikely that teachers, whose focus should be on educating children, would do any better in such situations.
According to the National Education Association (NEA), giving teachers guns is not the answer. In a March 2018 survey, 74 percent of NEA members opposed arming school personnel, and two-thirds said they would feel less safe at work if school staff were carrying guns. To counter gun violence in schools, the NEA supports measures like requiring universal background checks, preventing mentally ill people from purchasing guns, and banning assault weapons.
3. Disciplinary policies
Data from the U.S. Department of Education Office for Civil Rights in 2021 suggests that black students face disproportionately high rates of suspension and expulsion from school. For instance, in K-12 schools, black male students make up only 7.7 percent of enrollees but account for over 40% percent of suspensions. Many people believe some teachers apply the rules of discipline in a discriminatory way and contribute to what has been termed the "school-to-prison pipeline." That's because research has demonstrated that students who are suspended or expelled are significantly more likely to become involved with the juvenile justice system.
In 2014, the U.S. Department of Justice and the Department of Education issued guidelines for all public schools on developing disciplinary practices that reduce disparities and comply with federal civil rights laws. The guidelines urged schools to limit exclusionary disciplinary tactics such as suspension and expulsion. They also encourage the adoption of more positive interventions such as counseling and restorative justice strategies. In addition, the guidelines specified that schools could face a loss of federal funds if they carried out policies that had a disparate impact on some racial groups.
Opponents argue that banning suspensions and expulsions takes away valuable tools that teachers can use to combat student misbehavior. They maintain that as long as disciplinary policies are applied the same way to every student regardless of race, such policies are not discriminatory. One major 2014 study found that the racial disparities in school suspension rates could be explained by the students' prior behavior rather than by discriminatory tactics on the part of educators.
In 2018, the Federal Commission on School Safety (which was established in the wake of the school shootings in Parkland, Florida) was tasked with reviewing and possibly rescinding the 2014 guidelines. According to an Education Next survey taken shortly after the announced review, only 27 percent of Americans support federal policies that limit racial disparities in school discipline.
---
4. Technology in education
Technology in education is a powerful movement that is sweeping through schools nationwide. After all, today's students have grown up with digital technology and expect it to be part of their learning experience. But how much of a role should it play in education?
Proponents point out that educational technology offers the potential to engage students in more active learning, as evidenced in flipped classrooms. It can facilitate group collaboration and provide instant access to up-to-date resources. Teachers and instructors can integrate online surveys, interactive case studies, and relevant videos to offer content tailored to different learning styles. Indeed, students with special needs frequently rely on assistive technology to communicate and access course materials.
But there are downsides as well. For instance, technology can be a distraction. Some students tune out of lessons and spend time checking social media, playing games, or shopping online. One research study revealed that students who multitasked on laptops during class scored 11 percent lower on an exam that tested their knowledge of the lecture. Students who sat behind those multitaskers scored 17 percent lower. In the fall of 2017, University of Michigan professor Susan Dynarski cited such research as one of the main reasons she bans electronics in her classes.
More disturbingly, technology can pose a real threat to student privacy and security. The collection of sensitive student data by education technology companies can lead to serious problems. In 2017, a group called Dark Overlord hacked into school district servers in several states and obtained access to students' personal information, including counselor reports and medical records. The group used the data to threaten students and their families with physical violence.
5. Charter schools and voucher programs
School choice is definitely among the hot topics in education these days. Former U.S. Secretary of Education Betsy DeVos was a vocal supporter of various forms of parental choice, including charter schools and school vouchers.
Charter schools are funded through a combination of public and private money and operate independently of the public system. They have charters (i.e., contracts) with school districts, states, or private organizations. These charters outline the academic outcomes that the schools agree to achieve. Like mainstream public schools, charter schools cannot teach religion or charge tuition, and their students must complete standardized testing. However, charter schools are not limited to taking students in a certain geographic area. They have more autonomy to choose their teaching methods. Charter schools are also subject to less oversight and fewer regulations.
School vouchers are like coupons that allow parents to use public funds to send their child to the school of their choice, which can be private and may be either secular or religious. In many cases, vouchers are reserved for low-income students or students with disabilities.
Advocates argue that charter schools and school vouchers offer parents a greater range of educational options. Opponents say that they privatize education and siphon funding away from regular public schools that are already financially strapped. The 2018 Education Next survey found that 44 percent of the general public supports charter schools' expansion, while 35 percent oppose such a move. The same poll found that 54 percent of people support vouchers.
6. Common Core
The Common Core State Standards is a set of academic standards for math and language arts that specify what public school students are expected to learn by the end of each year from kindergarten through 12th grade. Developed in 2009, the standards were designed to promote equity among public K-12 students. All students would take standardized end-of-year tests and be held to the same internationally benchmarked standards. The idea was to institute a system that brought all schools up to the same level and allowed for comparison of student performance in different regions. Such standards would help all students with college and career readiness.
Some opponents see the standards as an unwelcome federal intrusion into state control of education. Others are critical of the way the standards were developed with little input from experienced educators. Many teachers argue that the standards result in inflexible lesson plans that allow for less creativity and fun in the learning process.
Some critics also take issue with the lack of accommodation for non-traditional learners. The Common Core prescribes standards for each grade level, but students with disabilities or language barriers often need more time to fully learn the material.
The vast majority of states adopted the Common Core State Standards when they were first introduced. Since then, more than a dozen states have either repealed the standards or revised them to align better with local needs. In many cases, the standards themselves have remained virtually the same but given a different name.
And a name can be significant. In the Education Next 2018 survey, a group of American adults was asked whether they supported common standards across states. About 61 percent replied that they did. But when another group was polled about Common Core specifically, only 45 percent said they supported it.
7. Standardized testing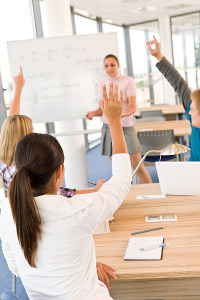 Some people believe educational reform means making changes to the system to ensure students from all over the country measure up to the same set of standards. The theory behind standardized tests is that they provide an objective measure of student performance and help ensure that all students become proficient in the course material. Standardized testing was meant to hold public schools accountable if they failed to provide effective instruction to all students. Without such measures, it was argued, low-income and minority students would fall through the cracks and not receive the same quality education as their more affluent white counterparts.
During the No Child Left Behind (NCLB) years, schools—and teachers—were judged by how well students scored on such tests. Schools whose results weren't up to par faced intense scrutiny, and in some cases, state takeover or closure. Teachers' effectiveness was rated by how much improvement their students showed on standardized exams. The Every Student Succeeds Act (ESSA), which took effect in 2016, removed NCLB's most punitive aspects. Still, it maintained the requirement to test students every year in Grades 3 to 8, and once in high school.
But many critics say that rampant standardized testing is one of the biggest problems in education. They argue that the pressure to produce high test scores has resulted in a teach-to-the-test approach to instruction in which other non-tested subjects (such as art, music, and physical education) have been given short shrift to devote more time to test preparation. And they contend that policymakers overemphasize the meaning of standardized test results, which don't present a clear or complete picture of overall student learning.
8. Teacher salaries
According to 2021-22 data from the National Center for Education Statistics (NCES), in most states, teacher pay has decreased over the last several years. However, in some states average salaries went up. It's also important to note that public school teachers generally enjoy pensions and other benefits that make up a large share of their compensation.
But the growth in benefits has not been enough to balance out the overall low wages. An Economic Policy Institute report found that even after factoring in benefits, public-sector teachers faced a compensation penalty of 14.2 percent in 2021 relative to other college graduates.
9. The teaching of evolution
In the U.S., public school originated to spread religious ideals, but it has since become a strictly secular institution. And the debate over how to teach public school students about the origins of life has gone on for almost a century.
Today, Darwin's theory of evolution through natural selection is accepted by virtually the entire scientific community. However, it is still controversial among many Americans who maintain that living things were guided into existence. A pair of surveys from 2014 revealed that 98 percent of scientists aligned with the American Association for the Advancement of Science believed that humans evolved. But it also revealed that, overall, only 52 percent of American adults agreed.
Over the years, some states have outright banned teachers from discussing evolution in the classroom. Others have mandated that students be allowed to question the scientific soundness of evolution, or that equal time be given to consideration of the Judeo-Christian notion of divine creation (i.e., creationism).
Some people argue that the theory of intelligent design—which posits that the complexities of living things cannot be explained by natural selection and can best be explained as resulting from an intelligent cause—is a legitimate scientific theory that should be allowed in public school curricula. They say it differs from creationism because it doesn't necessarily ascribe life's design to a supernatural deity or supreme being.
Opponents contend that intelligent design is creationism in disguise. They think it should not be taught in public schools because it is religiously motivated and has no credible scientific basis. And the courts have consistently held that the teaching of creationism and intelligent design promotes religious beliefs and therefore violates the Constitution's prohibition against the government establishment of religion. Still, the debate continues.
10. Teacher tenure
Having tenure means that a teacher cannot be let go unless their school district demonstrates just cause. Many states grant tenure to public school teachers who have received satisfactory evaluations for a specified period of time (which ranges from one to five years, depending on the state). A few states do not grant tenure at all. And the issue has long been mired in controversy.
Proponents argue that tenure protects teachers from being dismissed for personal or political reasons, such as disagreeing with administrators or teaching contentious subjects such as evolution. Tenured educators can advocate for students without fear of reprisal. Supporters also say that tenure gives teachers the freedom to try innovative instruction methods to deliver more engaging educational experiences. Tenure also protects more experienced (and more expensive) teachers from being arbitrarily replaced with new graduates who earn lower salaries.
Critics contend that tenure makes it difficult to dismiss ineffectual teachers because going through the legal process of doing so is extremely costly and time-consuming. They say that tenure can encourage complacency since teachers' jobs are secure whether they exceed expectations or just do the bare minimum. Plus, while the granting of tenure often hinges on teacher evaluations, 2017 research found that, in practice, more than 99 percent of teachers receive ratings of satisfactory or better. Some administrators admit to being reluctant to give low ratings because of the time and effort required to document teachers' performance and provide support for improvement.
11. Bullying
Bullying continues to be a major issue in schools all across the U.S. According to a National Center for Education Statistics study, around 22 percent of students in Grades 6 through 12 reported having been bullied at school, or on their way to or from school, in 2019. That figure was down from 28 percent in 2009, but it is still far too high.
The same study revealed that over 22 percent of students reported being bullied once a day, and 6.3 percent reported experiencing bullying two to ten times in a day. In addition, the percentage of students who reported the bullying to an adult was over 45 percent in 2019.
But that still means that almost 60 percent of students are not reporting bullying. And that means children are suffering.
Bullied students experience a range of emotional, physical, and behavioral problems. They often feel angry, anxious, lonely, and helpless. They are frequently scared to go to school, leading them to suffer academically and develop a low sense of self-worth. They are also at greater risk of engaging in violent acts or suicidal behaviors.
Every state has anti-bullying legislation in place, and schools are expected to develop policies to address the problem. However, there are differences in how each state defines bullying and what procedures it mandates when bullying is reported. And only about one-third of states call for school districts to include provisions for support services such as counseling for students who are victims of bullying (or are bullies themselves).
12. Poverty
Student poverty is a growing problem. Data from the National Center for Education Statistics show that as of the 2019-2020 school year, low-income students comprised a majority (52 percent) of public school students in the U.S. That represented a significant increase from 2000-2001, when only 38 percent of students were considered low-income (meaning they qualified for free or discounted school lunches).
The numbers are truly alarming: In 39 states, at least 40 percent of public school enrollees were eligible to receive free or reduced-price lunches, and 22 of those states had student poverty rates of 50 percent or more.
Low-income students tend to perform worse in school than their more affluent peers. Studies have shown that family income strongly correlates to student achievement on standardized tests. That may be partly because parents with fewer financial resources generally can't afford tutoring and other enrichment experiences to boost student achievement. In addition, low-income children are much more likely to experience food instability, family turmoil, and other stressors that can negatively affect their academic success.
All of this means that teachers face instructional challenges that go beyond students' desires to learn.
13. Class size
According to NCES data, in the 2017-2018 school year, the average class size in U.S. public schools was 26.2 students at the elementary level and 23.3 students at the secondary level.
But anecdotal reports suggest that today, classrooms commonly have more than 30 students—sometimes as many as 40.
Conventional wisdom holds that smaller classes are beneficial to student learning. Teachers often argue that the size of a class greatly influences the quality of the instruction they are able to provide. Research from the National Education Policy Center in 2016 showed smaller classes improve student outcomes, particularly for early elementary, low-income, and minority students.
Many (but not all) states have regulations in place that impose limits on class sizes. However, those limits become increasingly difficult to maintain in an era of budget constraints. Reducing class sizes requires hiring more teachers and constructing new classrooms. Arguably, allowing class sizes to expand can enable districts to absorb funding cuts without making reductions to other programs such as art and physical education.
---
7 Big Issues in Higher Education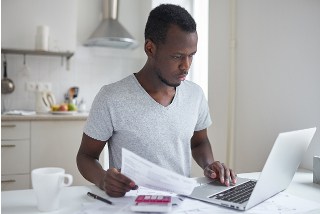 In the American education system, problems are not limited to elementary schools, middle schools, and high schools. Here are details on a few of the current education issues at the college level:
1. Student loan forgiveness
Here's how the American public education system works: Students attend primary and secondary school at no cost. They have the option of going on to post-secondary training (which, for most students, is not free). So with costs rising at both public and private institutions of higher learning, student loan debt is one of the most prominent issues in education today. Students who graduated from college in 2022 came out with an average debt load of $37,338. As a whole, Americans owe over $1.7 trillion in student loans.
Currently, students who have received certain federal student loans and are on income-driven repayment plans can qualify to have their remaining balance forgiven if they haven't repaid the loan in full after 20 to 25 years, depending on the plan. Additionally, the Public Service Loan Forgiveness (PSLF) program allows qualified borrowers who go into public service careers (such as teaching, government service, social work, or law enforcement) to have their student debt canceled after ten years.
However, potential changes are in the works. The Biden-Harris Administration is working to support students and make getting a post-secondary education more affordable. In 2022, the U.S. Department of Education provided more than $17 billion in loan relief to over 700,000 borrowers. Meanwhile, a growing number of Democrats are advocating for free college as an alternative to student loans.
2. Completion rates
The large number of students who begin post-secondary studies but do not graduate continues to be an issue. According to a National Student Clearinghouse Research Center report, the overall six-year college completion rate for the cohort entering college in 2015 was 62.2 percent. Around 58 percent of students completed a credential at the same institution where they started their studies, and about another 8 percent finished at a different institution.
Completion rates are increasing, but there is still concern over the significant percentage of college students who do not graduate. Almost 9 percent of students who began college in 2015 had still not completed a degree or certificate six years later. Over 22 percent of them had dropped out entirely.
Significant costs are associated with starting college but not completing it. Many students end up weighed down by debt, and those who do not complete their higher education are less able to repay loans. Plus, students miss out on formal credentials that could lead to higher earnings. Numbers from the Bureau of Labor Statistics show that in 2021 students who begin college but do not complete a degree have median weekly earnings of $899. By contrast, associate degree holders have median weekly wages of $963, and bachelor's degree recipients have median weekly earnings of $1,334.
Students leave college for many reasons, but chief among them is money. To mitigate that, some institutions have implemented small retention or completion grants. Such grants are for students who are close to graduating, have financial need, have used up all other sources of aid, owe a modest amount, and are at risk of dropping out due to lack of funds. One study found that around a third of the institutions who implemented such grants noted higher graduation rates among grant recipients.
3. Student mental health
Mental health challenges among students are a growing concern. A survey by the American College Health Association in the spring of 2019 found that over two-thirds of college students had experienced "overwhelming anxiety" within the previous 12 months. Almost 45 percent reported higher-than-average stress levels.
Anxiety, stress, and depression were the most common concerns among students who sought treatment. The 2021 report by the Center for Collegiate Mental Health (CCMH) noted the average number of appointments students needed has increased by 20 percent.
And some schools are struggling to keep up. A 2020 report found that the average student-to-clinician ratio on U.S. campuses was 1,411 to 1. So, in some cases, suffering students face long waits for treatment.
4. Sexual assault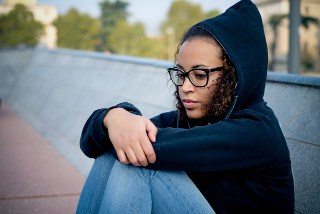 Sexual assault is a serious problem on American campuses. According to a study by the U.S. Department of Justice and the National Center for Education Statistics, the number of reported on-campus forcible sex offenses grew from 2,500 in 2009 to 12,300 in 2018. A separate 2020 report from the American Association of Universities found that approximately 13 percent of all college students experienced unwanted sexual penetration or touching through force (i.e., being physically overcome or threatened with a weapon) or incapacitation (i.e., being unable to consent due to being drunk, high, or asleep).
The Bureau of Justice Statistics reports that more than 75 percent of sexual assaults are not reported to law enforcement, so the actual number of incidents could be much higher.
And the way that colleges and universities deal with sexual assault is undergoing changes. Title IX rules makes sure that complaints of sexual assault or harassment are taken seriously and ensuring the accused person is treated fairly.
Administrators were also required to adjudicate such cases based on a preponderance of evidence, meaning that they had to believe that it was more likely than not that an accused was guilty in order to proceed with disciplinary action. The "clear and convincing" evidentiary standard, which required that administrators be reasonably certain that sexual violence or harassment occurred, was deemed unacceptable.
Critics argued that the guidelines failed to respect the due process rights of those accused of sexual misconduct. Research has found that the frequency of false sexual assault allegations is between two and 10 percent.
In 2017, the Trump administration rescinded the Obama-era guidelines. The intent was to institute new regulations on how schools should handle sexual assault allegations. The changes went into effect on August 14, 2020, defining sexual harassment more narrowly and only requiring schools to investigate formal complaints about on-campus incidents officially filed with designated authorities, such as Title IX coordinators. The updated guidelines also allow schools to use the clear and convincing standard for conviction.
Victims' rights advocates were concerned this approach would deter victims from coming forward and hinder efforts to create safe learning environments.
The Biden administration is expected to release their proposed revisions to Title IX in October 2023 which could see many of the Trump administration changes rescinded.
The use of trigger warnings in academia is a highly contentious issue. Trigger warnings alert students that upcoming course material contains concepts or images that may invoke psychological or physiological reactions in people who have experienced trauma. Some college instructors provide such warnings before introducing films, texts, or other content involving things like violence or sexual abuse. The idea is to give students advance notice so that they can psychologically prepare themselves.
Some believe that trigger warnings are essential because they allow vulnerable people to prepare for and navigate difficult content. Having trigger warnings allows students with post-traumatic stress to decide whether they will engage with the material or find an alternative way to acquire the necessary information.
Critics argue that trigger warnings constrain free speech and academic freedom by discouraging the discussion of topics that might trigger distressing reactions in some students. They point out that college faculty already provide detailed course syllabi and that it's impossible to anticipate and acknowledge every potential trigger.
In 2015, NPR Ed surveyed more than 800 faculty members at higher education institutions across the U.S. and found that around half had given trigger warnings before bringing up potentially disturbing course material. Most did so on their own initiative, not in response to administrative policy or student requests. Few schools either mandate or prohibit trigger warnings. One notable exception is the University of Chicago, which in 2016 informed all incoming first-year students that it did not support such warnings.
6. College accreditation
In order to participate in federal student financial aid programs, institutions of higher education must be accredited by an agency that is recognized by the U.S. Department of Education. By law, accreditors must consider factors such as an institution's facilities, equipment, curricula, admission practices, faculty, and support services. The idea is to enforce an acceptable standard of quality.
But while federal regulations require accreditors to assess each institution's "success with respect to student achievement," they don't specify how to measure such achievement. Accreditors are free to define that for themselves. Unfortunately, some colleges with questionable practices, low graduation rates, and high student loan default rates continue to be accredited. Critics argue that accreditors are not doing enough to ensure that students receive good value for their money.
7. College rankings
Every year, prospective college students and their families turn to rankings like the ones produced by U.S. News & World Report to compare different institutions of higher education. Many people accept such rankings as authoritative without truly understanding how they are calculated or what they measure.
It's common for ranking organizations to refine their methodologies from year to year and change how they weigh various factors—which means it's possible for colleges to rise or fall in the rankings despite making no substantive changes to their programs or institutional policies. That makes it difficult to compare rankings from one year to the next, since things are often measured differently.
For colleges, a higher ranking can lead to more visibility, more qualified applicants, and more alumni donations (in short: more money). And the unfortunate reality is that some schools outright lie about test scores, graduation rates, or financial information in their quest to outrank their competitors.
Others take advantage of creative ways to game the system. For example, U.S. News looks at the test scores of incoming students at each institution, but it only looks at students who begin in the fall semester. One school instituted a program where students with lower test scores could spend their first semester in a foreign country and return to the school in the spring, thus excluding them from the U.S. News calculations.
Rankings do make useful information about U.S. colleges and universities available to all students and their families. But consumers should be cautious about blindly accepting such rankings as true measures of educational quality.
---
5 Emerging Trends in Education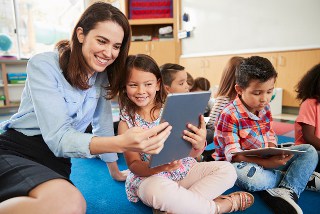 What are the forces that will shape education in the years to come? Some of the new trends in education are:
1. Maker learning
The maker movement is rapidly gaining traction in K-12 schools across America. Maker learning is based on the idea that you will engage students in learning by encouraging interest-driven problem solving and hands-on activities (i.e., learning by doing). In collaborative spaces, students identify problems, dream up inventions, make prototypes, and keep tinkering until they develop something that makes sense. It's a do-it-yourself educational approach that focuses on iterative trial and error and views failure as an opportunity to refine and improve.
Maker education focuses on learning rather than teaching. Students follow their interests and test their own solutions. For example, that might mean creating a video game, building a rocket, designing historical costumes, or 3D-printing an irrigation system for a garden. It can involve high-tech equipment, but it doesn't have to. Repurposing whatever materials are on hand is an important ideal of the maker philosophy.
There is little hard data available on the maker trend. However, researchers at Rutgers University are currently studying the cognitive basis for maker education and investigating its connection to meaningful learning.
2. Moving away from letter grades
Many education advocates believe that the traditional student assessment models place too much emphasis on standardization and testing. They feel that traditional grading models do not sufficiently measure many of the most prized skills in the 21st-century workforce, such as problem-solving, self-advocacy, and creativity. As a result, a growing number of schools around the U.S. are replacing A-F letter grades with new assessment systems.
Formed in 2017, the Mastery Transcript Consortium is a group of more than 150 private high schools that have pledged to get rid of grade-based transcripts in favor of digital ones that provide qualitative descriptions of student learning as well as samples of student work. Some of the most famous private institutions in America have signed on, including Dalton and Phillips Exeter.
The no-more-grades movement is taking hold in public schools as well. Many states have enacted policies to encourage public schools to use something other than grades to assess students' abilities. It's part of a larger shift toward what's commonly known as mastery-based or competency-based learning, which strives to ensure that students become proficient in defined areas of skill.
Instead of letter grades, report cards may feature phrases like "partially meets the standard" or "exceeds the standard." Some schools also include portfolios, capstone projects, or other demonstrations of student learning.
But what happens when it's time to apply to college? It seems that even colleges and universities are getting on board. At least 85 higher education institutions across New England (including Dartmouth and Harvard) have said that students with competency-based transcripts will not be disadvantaged during the admission process.
3. The rise of micro-credentials
Micro-credentials, also known as digital badges or nanodegrees, are mini qualifications that demonstrate a student's knowledge or skills in a given area. Unlike traditional college degrees that require studying a range of different subjects over a multi-year span, micro-credentials are earned through short, targeted education focused on specific skills in particular fields. They tend to be inexpensive (sometimes even free) and are typically taken online.
Some post-secondary schools are developing micro-credentialing partnerships with third-party learning providers, while other schools offer such solutions on their own. A 2020 Campus Technology article stated 70 percent of higher education institutions offer some type of alternative credentialing.
Micro-credentials can serve as evidence that students have mastered particular skills, but the rigor and market worth of such credentials can vary significantly. Still, they are an increasingly popular way of unbundling content and providing it on demand.
4. Flipped classrooms
A growing number of schools are embracing the notion of flipped learning. It's an instructional approach that reverses the traditional model of the teacher giving a lecture in front of the class, then sending students home to work through assignments that enhance their understanding of the concepts. In flipped learning, students watch lecture videos or read relevant course content on their own before class. Class time is devoted to expanding on the material through group discussions and collaborative learning projects (i.e., doing what was traditionally meant as homework). The instructor is there to guide students when questions or problems arise.
Provided that all students have access to the appropriate technology and are motivated to prepare for each class session, flipped learning can bring a wide range of benefits. For example, it allows students to control their own learning by watching lecture videos at their own pace; they can pause, jot down questions, or re-watch parts they find confusing. The model also encourages students to learn from each other and explore subjects more deeply.
Flipped learning is becoming widespread in all education levels, but it is especially prevalent at the college level. In a 2017 survey, 61 percent of college faculty had used the flipped model in some or all of their classes and another 24% of instructors were considering trying it.
5. Social-emotional learning
There is a growing consensus that schools are responsible for fostering students' social and emotional development and their cognitive skills. Social-emotional learning (SEL) focuses on helping students develop the abilities to identify their strengths, manage their emotions, set goals, show empathy, make responsible decisions, and build and maintain healthy relationships. Research has shown that such skills play a key role in reducing anti-social behavior, boosting academic achievement, and improving long-term health.
Every state has developed SEL competencies at the preschool level. The number of states with such competencies for higher grades is growing.
---
Explore Your Educational Options
Learning about current issues in education may have brought up some questions that could hold the key to the future you want to build. How do I get the skills I need for my chosen career? How can I learn more about the programs offered at trade schools near me?
You can get started right here, right now. You can get started right here, right now. The search tool below will narrow down the best options based on your zip code. And these vocational schools are eager to provide the information you need to decide on the right fit for you.
---