32 Active Jobs That Pay Well & Get You Away from a Desk
By Publisher
| Last Updated May 5, 2022
Active jobs let you escape the sedentary lifestyle of the typical office worker. After all, human beings were made to move. Why sit in front of a computer all day when you can be up and about, keeping your muscles flexing and your blood pumping?
Fortunately, jobs that let you stay active are easier to find than you might expect. The construction and maintenance industries are obvious options, but physical jobs also exist in healthcare, education, police and military service, farming, entertainment, and other areas. The range of possibilities is extensive.
Active careers come with the obvious benefit of not having to sit all day, but the good news is that a decent income can also be part of the deal. Each of the 30-plus jobs in this article features a median salary that is higher than the median annual salary for all American workers (which was roughly $39,811 in May 2019).
The list of physically active jobs below includes some that involve moderately strenuous activities like walking and bending as well as some that require more arduous tasks like climbing and lifting. What they all have in common is that they allow you to earn an above-median salary while on your feet and away from a desk. Read on to explore the many different careers that can keep you moving!
Unless otherwise noted, the annual wages below are current as of December 7, 2021, represent median pay, and are based on estimates from the Bureau of Labor Statistics unless marked as being from (1) the U.S. Army's Go Army website (2021). All yearly earnings are rounded to the nearest thousand.
---
---
Active Jobs in Health and Wellness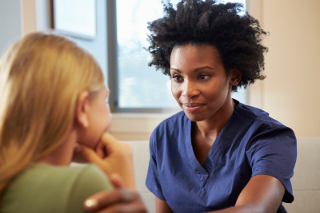 Looking after people's health and well-being is a satisfying way to earn a living, and many careers in this sector offer opportunities to move about and stay active. Check out these examples of physical jobs that pay well in health and wellness:
1. Registered nurse:
$75K
These professionals have a hands-on role in patient care and are frequently on the go, tending to the needs of a wide variety of people. Lifting and supporting patients is often a regular part of their work. This has traditionally been one of the most active jobs for women, though a growing number of men are getting into the profession too.
2. Chiropractor:
$71K
Using hands-on therapies like spinal manipulation and muscle stimulation to help people heal is a rewarding way to stay active at work. Chiropractors focus on issues related to the musculoskeletal and nervous systems. They use leverage and controlled force to adjust joints and help ease pain in backs, necks, and other areas.
3. Occupational therapy assistant:
$63K
Working directly with patients, these assistants carry out the treatment plans developed by occupational therapists. The goal is to help people improve skills related to work and daily living. That could mean showing people how to perform therapeutic exercises or teaching them how to use adaptive equipment to make certain tasks easier.
4. Physical therapy assistant:
$60K
Physical therapist assistants help injured people regain their physical functions by implementing the treatment plans of physical therapists. Assistants guide patients through exercises and activities designed to improve their movement and reduce their pain. They often demonstrate stretching and balancing exercises or use massage and other therapeutic techniques.
5. Recreational therapist:
$48K
How would you like to improve people's lives through leisure? Recreational therapists direct and coordinate play-based activities that are designed to help patients reduce anxiety, build confidence, and improve physical abilities. They might engage their patients in anything from dancing and drawing to bowling and kayaking. Opportunities are available in hospitals, clinics, schools, and community centers.
6. Massage therapist:
$44K
Massage therapists promote healing and wellness through touch. By using their hands, forearms, and elbows to knead clients' muscles, they help relieve pain and reduce stress. They also teach clients about relaxation exercises and proper stretching techniques. Most states require massage therapists to be licensed or certified.
7. Fitness trainer:
$41K
Leading exercise classes and demonstrating proper workout techniques will keep you on your toes. Some fitness trainers work with individual clients to set goals and develop a plan for achieving them; others guide groups through choreographed routines like yoga or aerobics. Many employers look for trainers with certification.
Active Jobs in Construction and Maintenance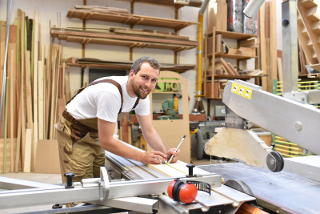 The construction and maintenance industries feature some of the most physically active jobs you can pursue. Building, installing, and repairing things is hands-on work that keeps you on the go. Here are a few examples of active and well-paying jobs you can get training for in a skilled trades program:
1. Elevator installer and repairer:
$89K
Installing and maintaining elevators, escalators, and chairlifts is among the most physically demanding jobs that pay well. This career involves assembling elevator cars, replacing cables, connecting wiring, and adjusting components. You could work at great heights or in cramped crawl spaces. It's important to be physically strong—some training programs require aspiring installers to be able to lift 100 pounds.
2. Transportation inspector:
$78K
The job of a transportation inspector is to make sure trains, subways, buses, and airplanes conform to operational and safety regulations. These professionals test the functioning of various mechanical components, check all parts for signs of wear or damage, and look over repairs to ensure that the tasks were done correctly. This is hands-on work that takes place in tunnels, garages, and hangars.
3. Electrical power line installer and repairer:
$75K
Keeping the power grid functioning is definitely not a desk job. These professionals are in charge of installing and maintaining the high-voltage lines that carry electricity from where it is generated to where it is needed. They are frequently called upon to carry heavy equipment and climb tall utility poles. Apprenticeships are a common route into this field.
4. Aircraft mechanic:
$66K
Maintaining the airplanes that transport millions of people every day requires knowledgeable mechanics who can lift heavy components and climb all over these massive machines. Aircraft mechanics inspect and repair the structural, electronic, and mechanical parts of planes and helicopters. You'll need to be certified by the Federal Aviation Administration.
5. Boilermaker:
$65K
Installing and repairing boilers, vats, and tanks will keep you moving. Boilermakers work on large containers that house gases and liquids, from boilers and blast furnaces to water tanks and smokestacks. They assemble tanks, inspect fittings, test for leaks, and repair broken components like valves or pipes. You need both stamina and strength to succeed in this field.
6. Wind turbine technician:
$56K
Did you know there are more than 52,000 wind turbines producing energy throughout the U.S.? Keeping them functioning efficiently and effectively takes a combination of technical skill and physical ability. Technicians frequently climb towers to figure out why a turbine isn't running properly and make the necessary repairs. They get to solve problems while working outdoors in the fresh air.
7. Structural iron and steel worker:
$55K
Moving, lifting, and joining iron and steel columns and girders is another physical job. Structural iron and steel workers cut and weld large metal pieces, direct crane operators to move pieces into place, and ensure that all components are aligned correctly. This career often involves balancing on narrow beams at great heights while guiding pieces into place and tightening bolts. Industry certifications can boost your job prospects.
8. Brickmason:
$55K
It's easy to stay active when your job is to build walls, fireplaces, walkways, chimneys, and other structures out of brick. These construction professionals resize bricks, mix mortar, and place materials according to blueprints. They can work on both residential and commercial projects. Apprenticeships or on-the-job training can give you the skills you need to get started.
9. Commercial diver:
$55K
Many commercial divers focus on building and maintaining underwater structures for offshore oil rigs; others concentrate on salvaging shipwrecks, repairing dams and bridges, or taking pictures of marine life. In any case, they get to be physically active while spending most of their time well below the surface of the water. Getting your scuba certification is a good way to start.
10. HVAC/R installer and mechanic:
$49K

(May, 2021)

Heating, ventilation, air conditioning, and refrigeration (HVAC/R) installers and mechanics maintain the systems that control the temperature and air quality in our homes and offices. They install ductwork and electrical components, connect water and fuel supply lines, check for leaks, and make repairs as necessary. Some HVAC/R mechanics specialize in working with solar panels or commercial refrigeration. HVAC technician training usually takes from 8 to 24 months.
11. Carpenter:
$50K
From framing walls and erecting scaffolding to building bridges and installing cabinets, carpenters have one of the most versatile roles in the construction industry. You could focus on residential or commercial construction or get involved in remodeling or restoration work. Most carpenters get into the trade through an apprenticeship.
---
---
Active Jobs in Protective Services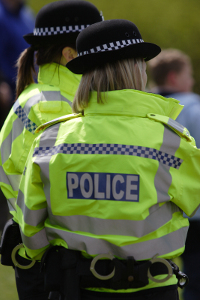 Physical activity is a fundamental part of many careers that involve responding to emergencies and keeping people safe. If you feel called to protect your community, you may want to consider one of the following active jobs:
1. Police officer:
$66K
This is one of the most active jobs for females and males alike. As law enforcement professionals, police officers must meet rigorous requirements related to speed, strength, and flexibility. After all, the job can involve chasing a suspect on foot or physically subduing an attacker. You may also find yourself walking on patrol, lifting injured people, or crawling through tight spaces to search for evidence.
2. Army second lieutenant:
$42K to $53K
1
Military careers feature prominently on any list of jobs that keep you physically fit. That's because keeping America safe requires being in top physical condition. In the Army, second lieutenants are responsible for leading infantry platoons and overseeing their unit's combat readiness. The salary figures quoted here are for basic pay only and do not include allowances and bonuses.
3. Firefighter:
$53K
Battling flames and carrying people out of burning buildings is both rewarding and physically challenging. Firefighters are often the first on scene at accidents and emergencies and must be ready to spring into action on a moment's notice. When they're not actively fighting fires, they frequently run drills and participate in fitness training. Many firefighters are also certified as emergency medical technicians.
4. Correctional officer:
$47K
The primary task of correctional officers is keeping order in prisons and jails. That means being prepared to head off violent disturbances and ensure the safety of both prisoners and guards. Part of the job involves restraining inmates and escorting them to and from visiting rooms and courthouses. Law enforcement training will serve you well in this career.
---
Active Jobs in Entertainment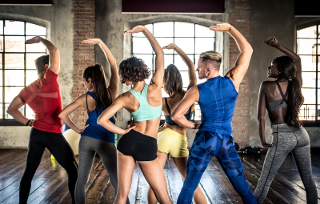 Bringing a creative production to the screen requires the physical talents of many different professionals both in front of and behind the camera. Here are a few active jobs that pay well in the entertainment field:
1. Steadicam operator:
$57K
Steadicams are special cameras used in film and TV productions that allow operators to be both mobile and stable. Unlike traditional cameras that are mounted on dollies and moved along pre-laid floor tracks, Steadicams are mounted directly to the operator via a special harness. Getting the perfect shot while supporting a rig that can weigh up to 90 pounds is a unique creative and physical challenge.
2. Choreographer:
$44K
Designing and demonstrating new dance routines allows you to express your creativity through movement. Choreographers come up with dance sequences and work closely with the performers to ensure that the rhythm and pacing of the steps conveys the appropriate tone and mood. You could work for dance companies, theaters, or film or television studios.
3. Stunt performer:
$33K
Stunt performers are the unsung heroes of action sequences in movies and TV shows. They handle all the risky feats that are too dangerous for the regular actors, from crashing cars and leaping from rooftops to falling off cliffs and slamming into tarmac. These are extremely physical jobs, for females especially, since their costumes often don't allow for the same amount of padding as men's do.
---
Additional Active Jobs That Pay Well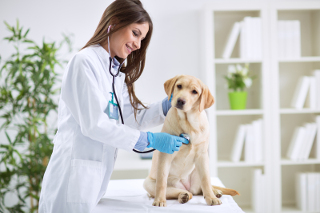 As you can see above, there are plenty of ways you can do physically active work and make a decent living. If you're looking for even more inspiration, check out these additional active jobs that don't fit into the other categories:
1. Veterinarian:
$99K
Caring for sick and injured animals can be a very physical job, particularly when dealing with large creatures such as horses. In this role, you get to dress wounds, set bones, draw blood, take x-rays, and perform surgery. Some veterinarians also assist with animal births. You'll need to complete a veterinary medical degree and be licensed by your state in order to practice.
2. Farmer:
$68K
Whether they are planting seeds, fertilizing crops, or maintaining machinery, farmers spend most of their time outdoors performing physical tasks. They also purchase supplies, keep records, and make sure crops are stored and transported properly. Those who work on smaller farms have more diverse tasks and are generally more active than those who work for larger agricultural enterprises.
3. Elementary school teacher:
$61K
Supporting the educational development of young children can be an active job. Elementary teachers are on their feet for much of the day, giving lessons and offering assistance to students of varying abilities. Many of them teach physical education and lead students in sports and games. They also escort groups of students to assemblies and supervise classes during out-of-school field trips.
4. Flight attendant:
$59K
Looking after passengers on an aircraft will keep you on the move. Primarily responsible for passenger comfort and safety, flight attendants are constantly in motion. They might be lifting bags into overhead compartments, serving food and beverages, or assisting passengers with special needs. When necessary, they also direct evacuations and administer first aid.
5. Rotary drill operator:
$54K
Setting up and running the drills that dig wells for the removal of underground reserves of oil and gas is a physically demanding job. Rotary drill operators monitor gauges and adjust levers and throttles to control drilling speed and prevent well overflows. They also train crews in safety procedures. You could work on land or on offshore rigs.
6. Personal chef:
$53K
Do you dream of a culinary career? Personal chefs prepare customized meals in each client's home. They might be hired to come in once a week or once a month and cook a number of meals to be packaged or frozen for later consumption. These chefs do everything from planning menus and shopping for ingredients to preparing food and cleaning work areas. It's important to be able to adapt to different dietary preferences.
7. Event planner:
$52K
Coordinating every detail of weddings, banquets, trade shows, and conventions comes with the satisfaction of bringing a client's vision to life. Event planners divide their time between traditional office work and on-site tasks such as inspecting venues, overseeing deliveries, setting up tables and equipment, registering guests, and ironing out any last-minute snags. Organizational skills are critical in this career.
---
Benefits of Active Work
It's no secret that sitting too long is bad for you. Sedentary lifestyles have been linked to a number of health problems, including obesity, heart disease, and some cancers. In fact, studies have shown that prolonged periods of sitting can increase your mortality risk, no matter how much you sweat in your leisure time. It seems that being active at work is one of the best ways to stay healthy in the long term.
And most workers with active jobs are satisfied with their careers. In a CareerBuilder survey, 76 percent of workers with non-desk jobs were happy in their roles, and more than a third had no complaints about their job environment. Survey respondents said that the number one advantage of working away from a desk was being able to be physically active, but other benefits included having more flexibility in their work and more variety throughout their workday.
---
---
Energize Your Ambitions
Now that you've explored the incredible range of active jobs that are available, it's time to put your career goals into motion. Have you thought about how to get where you want to go? The job-focused training offered by trade schools, vocational colleges, and technical institutes can help you get the skills you need for the future you want. Enter your zip code into the search tool below to discover convenient programs near you!
---