All-State Career School
Maryland & Pennsylvania Locations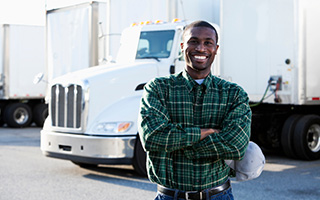 Take hold of the future you want! All-State Career School is ready to show you how training directly for a career in commercial driving can help you get to your goals faster.
Remember: Market-ready CDL skills are essential for reaching success along the commercial driving vocational path. So All-State Career School emphasizes the type of learning that can help you make greater headway than you might have thought possible.
Why put off the new life you're imagining? Let All-State Career School know how they can contact you with the information that can get you moving ahead.
All-State Career School Offers You:
Goal-focused programs in the commercial driving trade
The chance to get an education that goes beyond ordinary on-the-job training
A commitment to making sure you graduate with a high level of confidence
Campus locations in cities that let you work and play (Baltimore, Maryland; Lester, Pennsylvania; and Pittsburgh, Pennsylvania)
Instructors who are also mentors because they have a passion for what they do
---
All-State Career School Programs:
Commercial Driving
Advanced Tractor Trailer Driving
Class A CDL Driving
Class A CDL Preparatory
Class B CDL Driver Training
Class B CDL Truck Driving
Commercial Truck Driver Training
---
All-State Career School is also wholeheartedly committed to giving you the assistance and resources to succeed. Here's a small sample of how it's done:
Enrollment
It's important to know your plan of action. The admissions staff can help ensure you do. During a personalized planning session, you will learn all about the school, get CDL program specifics, and discover the career paths associated with commercial driving.
Financial Aid
There are often lots of ways to get help paying for school. The financial aid staff at All-State Career School can talk to you about potential options like tuition installment plans, federal loans and grants, work-study programs, and scholarships. They can also explain the qualifying criteria in plain English, so you have a clear understanding.
Career Services
Career services shouldn't end at graduation. At All-State Career School, both students and alumni are given full access to the career planning programs. Critical areas like resume building and interview groundwork are covered. But it goes farther than that. Get help digging into your strong suits and interests while looking for jobs listings that match.
---
Get Rolling Today!
Find the information you need to make important decisions about your future. Learn what makes All-State Career School a top contender by contacting an admissions representative.
---
All-State Career School Locations:
All-State Career - Baltimore, Maryland
2200 Broening Hwy
Baltimore
MD
21224
All-State Career School - Lester, Pennsylvania
50 W Powhattan Ave
Essington
PA
19029
All-State Career School - Pittsburgh, Pennsylvania
1200 Lebanon Rd Ste 101
West Mifflin
PA
15122
---
---
Programs vary by campus. Contact individual campus about specific accreditation information.