triOS College
Brampton · Hamilton · Kitchener · London
Mississauga · Scarborough · Toronto · Windsor
Last Updated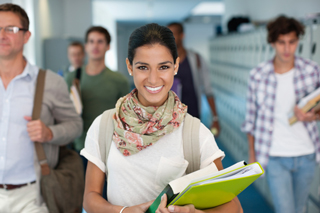 Gain a new outlook on your drive for better opportunities.
triOS College is eager to share in your success by providing a relevant pathway to the career you want to be in.
This private career training school offers eight campuses that are conveniently located across southwestern Ontario. And with a triple focus on business, technology, and healthcare, triOS aims to produce intelligent and well-rounded graduates who are ready to begin their professional lives.
People from many different backgrounds have found the programs at triOS College to be powerful, positive forces for personal change. Many triOS graduates have gone on to accomplish their goals and have found more satisfaction and richness in their careers.
So learn more about getting a focused education in Ontario. Career training from triOS College could be exactly what enables you to realize your ambitions.
---

---
triOS College Programs
---
Business
triOS College is where you can learn the skills needed to succeed in diverse business environments, including accounting, human resources, and marketing. You also receive computer training in programs such as Microsoft Word, Excel, Access, and PowerPoint. triOS blends computer training with key business skills to provide the foundation needed to thrive in business. You can find the program that is right for you, ranging in length from 13 to 60 weeks.
Business Programs:
Accounting and Payroll Specialist
Administrative Assistant
Advanced Business Office Applications
Business Administration
Digital Marketing Specialist
Honours Business Administration
Office Administrator
---
Legal & Criminal Justice
Whether you want to work in law enforcement, corrections, or as a legal assistant, triOS is where you can find the training you need to succeed in this high demand field. Find yourself working in the field of criminal justice in a matter of 37 to 61 weeks, depending on the program selected.
Legal & Criminal Justice Programs:
Law Clerk Specialist
Legal Assistant
Paralegal ($2,000 Bursary Available)
Police Foundations
---
Healthcare
The healthcare industry is in need of trained professionals and is expecting long-term job growth. triOS can offer you training that opens the door to many different job possibilities in medicine. Medical workers can maintain health, prevent illness, and provide support for practitioners. At triOS, you can receive training and gain practical exposure in a program that meets your needs. Find the healthcare program you are looking for and be ready to work in 16 to 88 weeks, depending on your program choice.
Healthcare Programs:
Addiction Worker
Community Services Worker
Equine Massage Therapy
Massage Therapy
Medical Office Assistant
Occupational Therapy Assistant
Personal Support Worker
Pharmacy Assistant
Physiotherapy Assistant
Physiotherapy Assistant / Occupational Therapy Assistant
---
Supply Chain
The movement of goods and materials is vital to the economy. In less than a year you could learn the skills to handle shipping, administration, and even actual transportation. Including a 16 week internship, the supply chain and logistics program at triOS College could give you the head start you've been searching for. From learning how to coordinate scheduling to controlling inventory, this type of training can help move your professional ambitions forward.
Supply Chain Program:
Supply Chain and Logistics
---
Technology
The technology sector is experiencing demand for skilled professionals that are highly trained. Is this an industry you want to work in? Why not receive training from a leader in IT education? triOS College can offer you the skills needed to succeed in the competitive technology industry. Online business is growing and this creates demand for network and e-commerce professionals. Attending triOS will help you secure the best opportunities in this fast-growing field. triOS is continually improving program content to make certain that the courses and certifications are current. This ensures that your skills are up-to-date. Depending on the program you choose, you can be ready to work within 25 to 93 weeks.
Technology Programs:
Applications Developer
Enterprise Web & Mobile Developer
Information Technology Administrator
Information Technology Professional
Network Administrator
Video Game Art
Video Game Development
Web Technology Specialist
---
Rewarding Activities
triOS College has long been an active and positive force in the community. Many of the school's community programs involve charities.
The "triOS College Run for Kids" that raises money for the Boys and Girls Clubs of Peel Region is one example. triOS also organizes contests in which the pledged funds go to various charitable organizations. Other efforts include book donations, local fundraising projects, food drives, and support groups for people in need.
This Ontario college also has a vibrant student life, visible in its special awards and variety of exciting activities.
---
An Easy First Step
The instructors and staff at triOS College are dedicated to helping you become one of the school's confident graduates. So set up a meeting with an Educational Consultant, go for a campus tour, and get information about possible financial aid options.
An easy request for additional information is all it takes to get things moving!
---
triOS College Locations
Brampton
252 Queen St E
Brampton
ON
L6V 1C1
Hamilton
4 Hughson St S
Hamilton
ON
L8N 3Z1
Kitchener
110 King St E
Kitchener
ON
N2G 0A5
London
520 First St
London
ON
N5V 3C6
Mississauga
55 City Centre Dr 2nd Floor
Mississauga
ON
L5B 1M3
Scarborough
1333 Kennedy Rd Unit 1
Scarborough
ON
M1P 2L6
Toronto
425 Bloor St E Ste 200
Toronto
ON
M4W 3R4
Windsor
7610 Tecumseh Rd E
Windsor
ON
N8T 1E9
---
---