Sprott Shaw College
Last Updated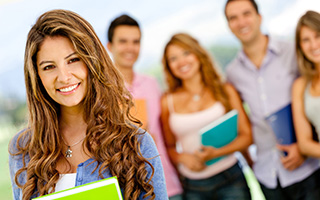 Discover your true talents with a school that has been successfully helping students like you for generations.
Sprott Shaw College has been providing students with a career-oriented education for over 100 years. With this long history, Sprott Shaw knows how to adapt its program offerings to a constantly changing workforce so learned skills are relevant and up-to-date.
At all 15 campuses across BC, you can find comprehensive programs related to some of today's most in-demand career fields, including business, health care, trades, tourism and hospitality, and early childhood education.
With programs starting on a monthly basis, you can quickly jump into your training rather than sitting on a waitlist for a September or January intake. The programs balance theoretical knowledge with practical training and with small class sizes, your experienced instructors can offer individual attention.
Sprott Shaw is dedicated to supporting students throughout their education and career journey. As a prospective student, you can sit one-on-one with a career advisor to explore program options and choose a course of study that is best suited to your goals. Once you begin your training, you can benefit from the 20-40 hours of career planning and management courses that are included with every program that teaches you how to best present yourself to potential employers.
Upon completion of your program, you have access to job placement assistance for life. Helping you find a meaningful career is something Sprott Shaw takes seriously. Its team of employment services specialists can offer you employment search strategies, potential job leads, interview coaching, and more. And when you land a new job, you can celebrate your accomplishment by "ringing the bell." Every campus has a bell that you are encouraged to ring when you are hired to let everyone know congratulations are in order.
If you are ready to gain a post-secondary education from a quality source with a long and successful history, take the first step by browsing through the available programs at Sprott Shaw College and requesting more information today!
---
Sprott Shaw College Programs
---
Administration
Executive Legal Administrator
Executive Medical Office Administrator
Executive Office Administrator
Legal Administrator
Medical Office Administrator
Medical Office Administrator Health Unit Clerk
Business
Business Administration

Bookkeeping
Management
Payroll
Principles
Sales & Digital Marketing

Business Fundamentals
International Trade
International Trade and Business Management
Tourism Hospitality Management
Child, Family & Community Support
Community Support Worker - Social Services
Early Childhood Education

Children with Exceptionalities
Infant and Toddler

Early Childhood Education Assistant
Education Assistant
Nursing & Health Care
Health Care Assistant
Health Unit Clerk
Pharmacy Assistant
Practical Nursing
Practical Nursing Access
Trades & Design
Computer Aided Design Technology
Electrical Foundations
---
Lifetime Refresher Courses
Your relationship with Sprott Shaw doesn't have to end with graduation. With its long history in education, the school knows that as technology changes and new techniques and terminology emerges, you may find yourself needing a refresh or an update. Sprott Shaw offers lifetime refresher courses to provide the opportunity to come back and update your skills so you are not left feeling outdated and behind in your career field.
---
Sprott Shaw College Locations
Abbotsford, BC
1 33655 Essendene Ave
Abbotsford
BC
V2S 2G5
Burnaby (Trades), BC
3216 Beta Ave
Burnaby
BC
V5G 4K4
Chilliwack, BC
45860 Cheam Ave
Chilliwack
BC
V2P 1N6
East Vancouver, BC
501 333 Terminal Ave
Vancouver
BC
V6A 4C1
Kamloops, BC
301 340 Victoria St
Kamloops
BC
V2C 2A5
Kelowna, BC
200 546 Leon Ave
Kelowna
BC
V1Y 6J6
Maple Ridge, BC
204 20395 Lougheed Hwy
Maple Ridge
BC
V2X 2P9
Nanaimo, BC
6 140 Terminal Ave
Nanaimo
BC
V9R 5C5
New Westminster, BC
420 88 Sixth St
New Westminster
BC
V3L 5B3
Penticton, BC
101 2603 Skaha Lake Rd
Penticton
BC
V2A 6E8
Richmond, BC
7920 Cambie Rd
Richmond
BC
V6X 3K6
Surrey, BC
3 13768 100th Ave
Surrey
BC
V3T 0H2
Vancouver - Pender, BC
200 789 W Pender St
Vancouver
BC
V6C 1H2
Vancouver - Seymour, BC
541 Seymour St
Vancouver
BC
V6B 3K3
Victoria, BC
2nd Fl 2621 Douglas St
Victoria
BC
V8T 4M2
---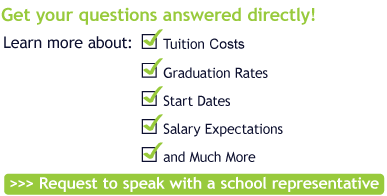 ---