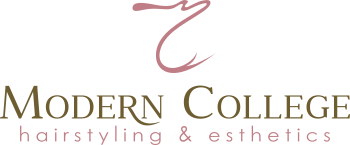 Modern College
Barrie · North Bay · Sudbury
Last Updated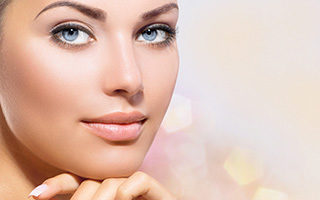 Add more vitality to your career ambitions through hands-on beauty training.
Modern College specializes in providing quick, personal, and in-depth instruction to aspiring hairstylists and estheticians. It's a success-driven school where the focus stays on helping you achieve positive results. That means you get the opportunity to finish your education with industry-valued skills and the confidence of a true professional.
After all, being a beauty pro requires more than just a desire to enhance the looks and well-being of other people. It also takes plenty of practice at putting concepts into action and refining your techniques. That's why each program at this school gives students the chance to work with real clients in an on-campus salon or spa setting. It's also why the school provides all of the supplies you'll need during your training.
Plus, did you know that Modern College won the 2016 Consumer Choice Award as the top school for hair dressing and esthetics in the greater Barrie, Ontario area? It's just one more reason to check out the training opportunities that can lead to your own success.
So find out how soon you can begin expanding your talents. Let Modern College know that you'd like to receive additional information right away!
---
Hairstyling Program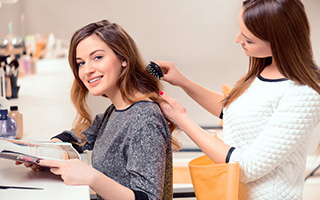 Put yourself on the path to a fun and dynamic career as a hairstylist. At Modern College, you'll be taught by industry-experienced instructors who share your enthusiasm for style and beauty. Through an extensive amount of direct practice on mannequins, live models, and diverse clientele, you'll begin developing a marketable set of skills that you can keep building on.
This program is aimed at helping you qualify for a salon apprenticeship, which is necessary to complete before taking the Ontario Certificate of Qualification Examination. You'll get to learn about everything from hair shaping, colouring, and texturizing to scalp treatments and wet and thermal styling. You'll also receive guidance related to establishing your own professional image, selling hair products, and searching for jobs.
---
Esthetics Program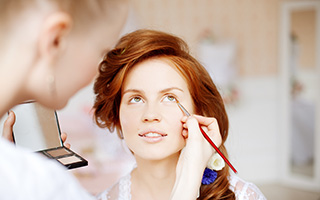 Get the practical instruction you need for beginning a vibrant career as an esthetician. In this fast and comprehensive program, you'll get a lot of hands-on spa training from instructors who've been part of the industry. It provides the chance to build a firm base of conceptual knowledge before practicing a wide variety of skin, body, and nail care techniques. You'll even be introduced to makeup artistry, relaxation massage, and aromatherapy.
Modern College is where you can attain the skills to perform facials, manicures, pedicures, waxing, eyelash and eyebrow tinting, and many other popular spa and beauty services. It's also a school where your professional image will begin taking shape as you learn about marketing your services and selling spa products.
---
Dedicated Student Support
At this beauty college, students receive access to a variety of helpful services. Whether you need assistance with finding ways to pay for school or planning your career, you'll know that the college's staff are there to help.
---
3 Student-Friendly Campuses
Modern College offers students in central and northern Ontario three easy-to-access locations. Each campus has been designed to facilitate a quality learning experience built on personal and practical instruction.
Ontario
Barrie
Ste 218 400 Bayfield St
Barrie
ON
L4M 5A1
North Bay
34 Commerce Cres
North Bay
ON
P1B 8G4
Sudbury
Ste 110 66 Elm St
Sudbury
ON
P3C 1R8
---
Energize Your Potential
You may be able to start training at Modern College very soon. So the beauty career you want could be closer than you imagine. Why not take advantage of this moment by requesting more information from this school right now?
---