Medix College
Three Ontario Locations
Last Updated
To help slow the spread of COVID-19, Medix College has moved their classes online. This enables students to continue learning on schedule while practicing safe social distancing.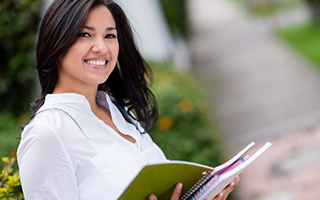 One of Medix College's career-focused diploma programs could be a smart choice for you if you want to learn marketable skills that have the potential to help you gain meaningful employment. This nationally-accredited school prides itself on adhering to established industry standards while providing a training experience that is both efficient and supportive.
Medix College operates three campuses located in major cities throughout Ontario. The programs offered at each location are designed to get you closer to the career you want, fast. And the school maintains their commitment that the quality of your education will not be affected by how quickly you complete a program. In fact, for more than 40 years, this dedication to providing superior education has been a driving force for the school.
If you plan to seek employment as a healthcare professional, one of this school's diploma programs might fit your needs. You can train for a variety of positions, including community service representative, dental assistant, massage therapist, medical assistant, fitness consultant, and a lot more.
By training at this school, you will have access to facilities that reflect real-world work environments, so you can receive a combination of traditional, theoretical learning and practical instruction. Plus, the school has formed agreements with outside agencies, so you can gain off-site experience through valuable externships.
Classes are offered throughout the year, which makes it easy for you to schedule in the courses that you need. And, if your lifestyle is too hectic for full-time study, you can also pursue part-time programs.
If you would like to learn more about how Medix College can brighten your career prospects, fill out the short form for more information!
---
Medix College Diploma Programs
Community Service Worker
Dental Administrator
Early Childcare Assistant
Fitness and Health Promotion
Intra-Oral Dental Assistant
Massage Therapy
Medical Laboratory Assistant/Technician
Medical Office Administrator
Personal Support Worker
Pharmacy Assistant
Physiotherapy Assistant
---
Medix College Ontario Locations
Brampton
499 Main St S Ste 60
Brampton
ON
L6Y 1N7
Scarborough
2130 Lawrence Ave E Ste 205
Scarborough
ON
M1R 3A6
Toronto
700 Lawrence Ave W Ste 300
Toronto
ON
M6A 3B4
---
Registration
Medix College is registered as a Private Career College under the Private Career Colleges Act 2005.