Full Sail University
Online
Last Updated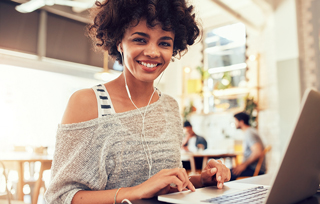 For more than 30 years, Full Sail University has been a source of real-world education for a number of today's most exciting industries, including film, music, animation, entertainment, video games, and digital marketing. This private, accredited educational institution can allow you to choose from a wide range of online courses of study designed to help you develop career-focused skills, industry-relevant knowledge, and the ability to adapt within a continuously evolving industry.
No matter which program you choose, you can count on receiving support and guidance from professional instructors who are carefully selected based on their educational background and real-life experience. Full Sail University can also allow you to benefit from its immersive approach to learning, which means you can take part in projects that reflect actual industry processes and workflows. Plus, you can have the opportunity to work closely with your fellow online students, exposing you to others who share your passion and creativity.
In addition, Full Sail University strives to deliver student-centered education through its online programs, and has developed a number of initiatives to help reach this goal, including:
Organizing online lectures with exclusive industry veterans
Creating collaborative tools that encourage interaction within Full Sail University's online community
Providing access to a technical support team (available seven days a week)
Full Sail University also offers a wide range of student services, including assistance from industry-specific career advisors who can assist you in developing a career strategy and exploring opportunities within different regions or facets of your industry.
As a graduate, you may get opportunities to achieve the kind of success that Full Sail University's alumni have often enjoyed. For example, hundreds of the school's graduates have worked on Oscar-winning films over the years. At the 92nd Annual Academy Awards alone, more than 140 Full Sail alumni had credits on nominated films, including Jojo Rabbit, Ford v Ferrari, and Martin Scorsese's The Irishman. Full Sail grads have also been busy working on projects for several huge film franchises, including Marvel, Star Wars, and DC Extended Universe.
Begin working toward your goal of an exciting career. Get started right away by requesting additional details about the online programs from Full Sail University!
---
Full Sail University Programs
Online Degrees
Art & Design
Bachelor's Degrees
Computer Animation
Game Art
Graphic Design
User Experience
Business
Bachelor's Degrees
Digital Marketing
Game Business and Esports
Music Business
Sports Marketing and Media
Master's Degrees
Business Intelligence
Digital Marketing
Entertainment Business
Innovation and Entrepreneurship
Film & Television
Bachelor's Degrees
Computer Animation
Creative Writing
Digital Cinematography
Games
Bachelor's Degrees
Game Art
Game Business and Esports
Game Design
Media & Communications
Bachelor's Degrees
Creative Writing
Media Communications
Sports Marketing and Media
Sportscasting
Master's Degrees
Instructional Design & Technology
New Media Journalism
Public Relations
Music & Recording
Bachelor's Degrees
Audio Production
Music Business
Music Production
Sports
Bachelor's Degrees
Game Business and Esports
Sports Marketing and Media
Sportscasting
Technology
Bachelor's Degrees
Computer Science

Artificial Intelligence Concentration
Mobile Development Concentration

Cybersecurity
Information Technology
Web Development
---