---
---
6 of Quebec's Most Active and Promising Vocational Sectors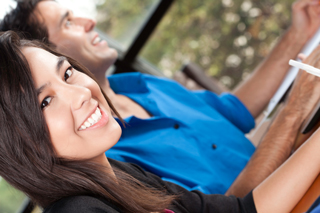 As Canada's largest province (geographically speaking), Quebec is able to take advantage of vast natural resources. For example, hydro-electric power provides 99 percent of all energy in the province.3 It's clean and low-cost, which helps attract and sustain many different kinds of industries.
The result is that career-seekers often discover lots of fascinating job opportunities in sectors such as:
Quebec has developed an international reputation for being a hub of talent in the video game, visual effects, and interactive media sectors. In fact, Montreal is the fifth-largest centre for video game production in the world.4 Some of the most popular games—such as Assassin's Creed and Prince of Persia—have been developed there.
That success has contributed to a lot of employment growth within the industry. The province is now home to about 230 companies related to the video game field, employing more than 11,000 Quebecers.4
Of course, the multimedia industry consists of more than just gaming. In Quebec, over 500 companies related to film production and distribution have been able to create over 33,000 direct jobs.4
As these creative industries continue to grow and flourish on the world stage, they will need more skilled professionals like animators, designers, and programmers.
Every region in Canada is facing a growing population of aging individuals who will require extra care in the years ahead. But, as a province with about eight million residents, Quebec has an especially big challenge. For people looking to get into stable and fulfilling careers, that means opportunity.
Consider these facts:
Over 600,000 people are already employed in Quebec's health care and social assistance sector.5
The Quebec government has committed to spending over $5 billion on improvements to the province's health care system, including upgrades to its hospitals.4
The suburbs of Montreal are among the fastest-growing areas in Quebec, leading to new healthcare positions in or near those communities.
But looking after its residents' physical health isn't all that the province is focused on. It also pays special attention to ensuring that people with mental health issues, developmental disorders, and addictions have access to the care they need.
And here's another thing that makes Quebec such a compelling place to work for health and social care professionals: The success of closely related industries that are consistently coming up with exciting new breakthroughs. More than 450 companies are involved in developing advancements in areas like biotechnology and pharmaceuticals.4
3. Skilled Service Trades
This is an especially large segment of Quebec's economy. Tradesmen and women in service-producing occupations account for millions of the province's workers.5 Automotive mechanics, chefs, and beauty professionals are just a few examples.
For people in the automotive service trade, Quebec is a particularly interesting place to work because of the large ground transportation industry. About 620 companies related to the industry call the province home. They employ more than 32,000 people and specialize in everything from specialty and recreational cars and trucks to electric buses and innovative commercial vehicles. Some even design advanced systems for rail transit.4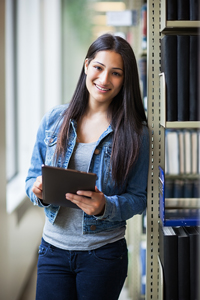 Quebec has attracted several major players in the high-tech industry. In fact, the information and communications technology sectors collectively employ about 210,000 people within the province. And they generate billions of dollars in revenues.4
Networked computer systems and advanced applications are used throughout almost every industry. So the demand for specialists who know how to install and manage that technology stays pretty consistent. Plus, Quebec continues to dedicate a lot of resources toward helping companies grow their research and development efforts, meaning new positions could keeping being created.
With so much diverse economic activity within the province, the need for financial, legal, and other support professionals always remains strong. As a matter of fact, over 251,000 Quebecers work in the finance, insurance, leasing, and real estate industries.5 And numerous other sectors rely on a vast variety of professional services like design, administrative management, and paralegal assistance.
6. Aerospace
This is easily one of the most fascinating employment sectors in Quebec. The Canadian Space Agency's headquarters is located within the province. And the city of Montreal is considered one of the world's top three hubs for aeronautics. Major companies like Bombardier and Pratt & Whitney produce and export private and commercial aircraft. Together with a range of other leading companies, they generated over $14.4 billion in sales in 2017. They are involved in everything from plane and helicopter manufacturing to engine design to flight simulation training.4
---
---
1 Statistics Canada, "Canadian business counts, June 2019," website last visited on October 29, 2019.
2 Institut de la statistique du Quebec, "Quebec's international exports up in 2017," website last visited on February 19, 2020.
3 Investissement Québec, "Power-Generating Capacity," website last visited on October 29, 2019.
4 Investissement Québec, Industries, website last visited on October 29, 2019.
5 Statistics Canada, "Labour force characteristics by industry, monthly, unadjusted for seasonality (x 1,000)," website last visited on October 29, 2019.