Unitek College
Last Updated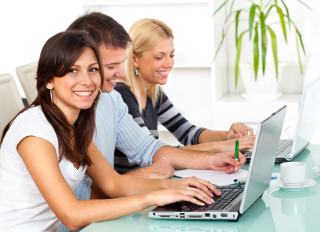 Start transforming your ambition into new opportunities.
Unitek College is where you can begin positioning yourself to benefit from the strong demand for healthcare professionals. It's the kind of school where your career potential is taken seriously. Through hands-on instruction from teachers who have real-world insights to offer, you'll have the chance to develop sought-after skills that can be used to enter a meaningful and satisfying vocational field.
In fact, many of Unitek College's former graduates now enjoy careers in California. Why not join them? Getting trained at this school may lead to truly life-changing opportunities as a newly skilled professional. You'll even have access to career services that can help you accomplish some of your biggest goals.
For example, every student at Unitek College receives career guidance that includes help with drafting an effective resume, establishing professional contacts and references, finding job leads and volunteer opportunities, dressing for success, and communicating like a pro. Simply put, at this college, helping you achieve the future you want will be a top priority.
Plus, you may get the opportunity to make a positive impact in the community while you're still a student. The college's CORE (Community Outreach Education) initiative makes it possible for many students to participate in projects such as charitable drives and health fairs. Students often say that their contributions to those events fill them with a lot of joy and pride.
So give yourself a chance to get the professional abilities that you deserve. Request additional details directly from Unitek College right now!
---
Unitek College Programs
Medical Assisting
Start getting the professional abilities that are necessary for providing basic clinical and administrative assistance within a doctor's office, medical clinic, hospital, or other type of healthcare setting. At Unitek College, your training will include both classroom instruction and hands-on practice. You'll learn about front-office procedures such as record keeping, greeting patients, and handling phone calls. And you'll begin acquiring skills related to assessing patients, preparing exam rooms, and assisting with various routine medical procedures. Every student also gets the chance to complete an externship in an actual healthcare facility.
---
Vocational Nursing
Put yourself much closer to becoming one of the most essential kinds of healthcare professionals. Unitek College offers comprehensive training that is aimed at helping you prepare for the NCLEX-PN licensing exam, which must be passed in order to become a licensed vocational nurse (LVN) in California. During this program, you'll be taught what it takes to provide basic nursing care to medical patients and residents of long-term care settings. As part of your training, you'll even go through clinical rotations at a real healthcare facility.
---
4 Convenient Locations
With three campuses throughout California's Bay Area, and another campus in Sacramento, Unitek College makes it possible to get your training close to home. Plus, each learning facility is well furnished with comfortable classrooms, industry-standard lab equipment, and practice settings that simulate what you may find in real professional environments.
California
Concord
1401 Willow Pass Rd
Concord
CA
94520
Fremont
4670 Auto Mall Pkwy
Fremont
CA
94538
Sacramento
1111 Howe Ave Ste 300
Sacramento
CA
95825
San Jose
6800 Santa Teresa Blvd Ste 200
San Jose
CA
95119
---
Move Forward Today
Unitek College welcomes the chance to answer your questions and share additional information with you. So ask for further details right away!
---
Accreditation
Unitek College's campuses in Fremont, San Jose, Sacramento and Concord are accredited by the Accrediting Commission of Career Schools and Colleges (ACCSC), a recognized accrediting agency by the U.S. Department of Education. The San Jose, Sacramento and Concord campuses are recognized by ACCSC as accredited branches of the Fremont main campus.
---