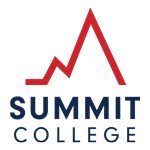 Summit College
El Cajon
San Bernardino
Santa Ana
Last Updated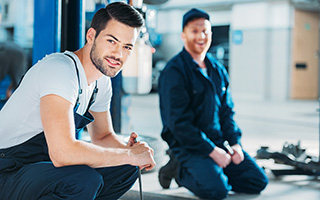 Get hands-on training for a satisfying trade in less than a year.
Summit College can help you gain the right skills for entry into some of today's most reliable vocations. It's an opportunity to learn from industry-experienced instructors on a class schedule that works for you. That way, you can develop confidence and real-world abilities for a career you want.
Plus, the class sizes are small so that you can receive personalized attention. You may even qualify for financial aid, which could include military benefits if you're a veteran or active-duty service member (or the dependent or survivor of one).
In short, this school is all about helping you achieve success. You'll get to practice what you've learned in the classroom by training with modern tools and equipment. And you can take advantage of career services such as:
Resume-writing assistance
Interview preparation
Workshops and job fairs
So start fulfilling your most important ambitions. Programs begin multiple times throughout the year. And you don't need to take any college entrance exams.
Ask Summit College to provide you with more information right away!
---
Trade and Technical Programs
In just nine months, you can develop entry-level abilities for a good skilled trade. Whether you choose day or evening classes, these programs feature both theoretical and hands-on training. You can gain a current understanding of the concepts you need to know. And you can get direct practice with the types of technology used in the trade you want to enter.
Electrician—Start learning what it takes to install, repair, maintain, and troubleshoot residential and commercial electrical systems. This program includes training related to low voltage, AC and DC technologies, clean energy, the National Electrical Code, and more.
HVAC—Interested in learning how to design, install, maintain, and repair systems for heating, ventilation, air conditioning, and refrigeration? Among many other things, you can gain practical knowledge related to electrical components as well as techniques for cutting, brazing, and soldering. The program can even help you prepare for the EPA Section 608 Universal Certification exam.
Welding Basic—Open the door to a wide range of potential opportunities by getting trained in multiple types of welding. You'll learn about reading blueprints as well as using a variety of concepts and techniques for repair and fabrication in lots of different industries.
---
3 Modern Campuses
Regardless of the location you attend, you'll have the opportunity to learn in comfortable classrooms and a well-equipped hands-on setting. Plus, each convenient learning facility features a student resource center with a study space, computers, books, and more.
California
El Cajon
411 N Marshall Ave
El Cajon
CA
92020
San Bernardino
804 E Brier Dr
San Bernardino
CA
92408
Santa Ana
1639 E Edinger
Santa Ana
CA
92705
---
Pursue the Career You Imagine
Right now is a great time to start moving forward. So let Summit College know that you're ready to receive further details!
---