Spring Arbor University
Last Updated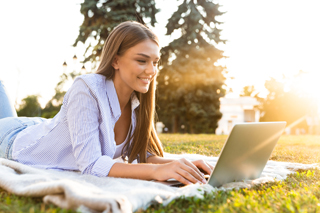 Expand your ability to effect positive change in your community.
Spring Arbor University Online (SAU Online) helps people like you acquire relevant knowledge and wisdom in a way that's flexible, supportive, and collaborative. In fact, you can complete all of your courses entirely online—with no residency requirement—on a schedule that works for you. (You don't have to log in at any particular time.) That means you can more easily balance your education with other commitments. Plus, you'll have the opportunity to apply what you learn through a real-world internship in the state where you reside.
In addition, you won't just take general education courses when you begin your program; you'll learn about career-relevant topics right from the start. And you'll get to work with a student success coach, receive mentoring from a faculty member throughout your advanced courses and internship, and gain access to job postings and career guidance.
You can even benefit from SAU Online's Christian-based principles. The university focuses on academic integrity while supporting students in their spiritual development and the cultivation of faith-centered ethics. It's the kind of education that can expand both your mind and your heart.
So find out how to start moving in a truly meaningful direction. Ask SAU Online to get in touch with you right away!
---
Bachelor of Social Work (BSW) Online
Do you want to help transform the lives of people who need extra support? This highly ranked online program is accredited by the Council on Social Work Education (CSWE) and is designed to prepare you for one of the world's noblest careers. Just imagine following in the footsteps of amazing difference-makers who've come before you. You could help raise up the disadvantaged and ease the suffering caused by crime, discrimination, domestic violence, addiction, disability, or social or economic injustice.
You'll have the chance to develop core relationship and problem-solving skills while learning about subjects related to ethics, families, race relations, social welfare policies, and more. Plus, this BSW program can help prepare you for professional licensure as a social worker. And it may help you qualify for entry into a one-year Master of Social Work (MSW) program.
---
Elevate Your Amazing Potential
You deserve to pursue your highest calling. Let SAU Online know that you're ready to receive additional details as soon as possible!