U.S. Colleges & Trade Schools for Career Education
By Publisher
| Published
| Last Updated
You can use the post-secondary school finder at the top of the page or browse the listings on this page to quickly discover online or on-campus programs for students in your region. You can also easily request information from any school that interests you. Graduating from a career-focused college offers the potential for higher income and better employment opportunities.
---
How to Use This Page
Type your zip code into the school finder above to generate a customized list of colleges, universities, and trade schools that offer programs online or in your area. Or browse the full list of U.S. schools that are featured on Trade-Schools.net.
To learn more about a particular school, click on its name. You'll be taken to a page for that school with information about the programs it offers and how you may benefit from pursuing your education there. At any time, you can also request information directly from any school by completing a simple form. Individual schools can share additional details with you about start dates, program availability, tuition costs, graduation rates, how to enroll, and more.
Learn more about the potential benefits of attending a career college by checking out the article below the school listings on this page. And explore the rest of this website to find additional information about career options and a wide variety of relevant topics to post-secondary students.
---
Trade Schools & Colleges
Sponsored Listings
---
---
Career College Graduates Snapshot
Full-Time Employment
Within 6 Months
Personal Income
Average Gain
Sources
Gallup
Career Education Colleges and Universities (CECU)
---
Why Some Students Prefer Career Colleges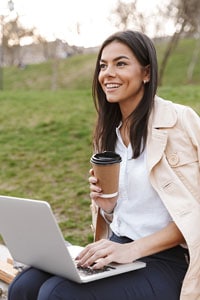 In a nationwide survey of career college graduates, about 43 percent of the respondents said they had attended other post-secondary schools before going to CECU-member career colleges. The most common factors they cited as motivations for switching to such schools included:
Shorter program lengths
The chance to gain more expertise in a particular field
Career-oriented courses of study with more structure
Opportunities for hands-on experience
Class schedule flexibility
An emphasis on educating adult learners
Classes with fewer students
Shorter distance from home or work
Recommendations from other people
Not needing or wanting a liberal arts education
Among all surveyed graduates, nearly 60 percent of them said they felt satisfied with their career education. Among surveyed veterans and military members who graduated from career colleges, the satisfaction rate was about 71 percent.
Return on Investment (ROI)
WWhen it comes to post-secondary education, ROI is generally determined by comparing the cost of attending school to your potential short- and long-term career outcomes after graduating.
The cost of attendance includes the total tuition and fees you pay, as well as your living expenses. It also includes the learning materials, supplies, and technology you have to purchase to complete your studies. You can calculate your net cost by factoring in the financial aid you receive. (If you receive student aid that doesn't need to be repaid, such as grants or scholarships, subtract that amount from the overall cost. If you take out student loans that must be paid back, add the amount of the interest you will pay over the life of those loans.)
Career outcomes can include potential increases to your future income as well as changes in your employment status. Most people try to estimate their short- or long-term income by calculating how much their career wages may increase over 10 to 40 years after graduation. But it's also useful to think about whether your education may help you land an excellent full-time job soon after completing your studies.
Using a professional educational planner or consultant's services can be a good way to get help with calculating the potential ROI (return on investment) of different training options.
Outcomes of Career College Graduates
In the Gallup and CECU survey cited earlier, about 64 percent of the respondents said they had achieved full-time employment within six months of their graduation. Many of them also experienced significant increases to their annual income:
Among all of the surveyed career college graduates, personal income increased 62 percent, on average, from what they earned before attending CECU-member schools.
Among the veterans and military members surveyed, the average increase to personal income was 39 percent after graduating.
ROI Comparison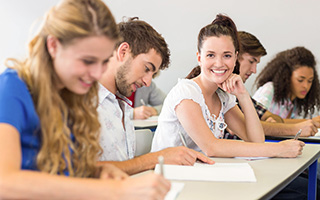 According to a report by the Georgetown University Center on Education and the Workforce, short educational programs tend to have the best short-term ROI. In contrast, more extended programs often have the best long-term ROI.
10 years after enrollment: Two-year colleges and several types of certificate programs are associated with the highest ROI. The overall cost of attendance tends to be relatively low, and graduates have the potential to earn good wages reasonably quickly.
40 years after enrollment: Four-year colleges (i.e., schools that mostly award bachelor's degrees) are associated with the highest ROI. The longer time in school tends to result in a higher cost of attendance. But over their full working lives, graduates tend to earn more income.
Popularity of Degree Levels by Type of School
Regardless of the educational credential you want to pursue, it's possible to find relevant programs at both public and private institutions. However, data from the National Center for Education Statistics indicates that:
Certificates and associate degrees are the most popular at private for-profit post-secondary schools.
Bachelor's degrees are most popular at public colleges and universities.
Graduate degrees have the greatest popularity at private non-profit colleges and universities.
Share of Students at Each Type of School
Receiving Particular Awards
(2016-17 School Year)
Certificates

Private for-profit schools

Public schools

Private non-profit schools

Associate degrees

Private for-profit schools

Public schools

Private non-profit schools

Bachelor's degrees

Public schools

Private non-profit schools

Private for-profit schools

Master's degrees

Private non-profit schools

Private for-profit schools

Public schools

Doctoral degrees

Private non-profit schools

Public schools

Private for-profit schools
Source: National Center for Education Statistics