Pinnacle Career Institute - Online
Last Updated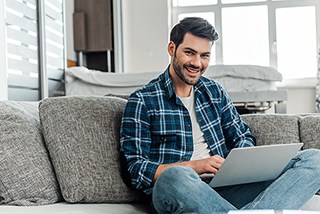 Get the career training you need while still maintaining your other priorities.
Pinnacle Career Institute's (PCI) #1 priority is to prepare you to be the best in your field. PCI works with industry leaders to build specialized programs to fit your busy schedule.
This modern way of going to school makes it possible to engage in your classes at the times and places that work best for you. It's a practical and convenient solution that motivated adults like you benefit from every day.
Plus, this school is dedicated to making the online learning experience just as good as what you can get on campus. The instructors are eager to contribute to your growth and success. And your curriculum will be relevant to the industry you're training for.
Successful futures start with Pinnacle Career Institute training. The fast-paced trade school programs will get you well on your way to a successful career quickly. Discover what PCI has to offer. Explore your options below!
---
Pinnacle Career Institute - Online Programs
---
Medical Assistant*
The online Medical Assistant certification program is a modern and convenient way to gain the skills and knowledge you need to succeed in the field of healthcare. PCI's online Medical Assistant training can help you build skills in areas ranging from checking vitals and EKGs to better communication with patients and medical staff.
Online Medical Assistant Program Highlights
Industry Experienced Instruction: PCI's instructors have their certifications and offer real-world insight from real-world experience.
Career Centered Courses: The Medical Assistant online classes will prepare you for a wide range of jobs on the medical team. Clinical and administrative skills are both covered.
Education that works for your life: The scheduling flexibility provided by your online Medical Assistant training class schedule gives you the time you need to go back to school and change your life.
Fast-Paced: The Medical Assistant program has five-week classes, allowing you to graduate in as little as 40 weeks.
Hands-on Career Training: The highlight of the dynamic online Medical Assistant training program is an exciting 10-day boot camp. The boot camp provides hands-on training and classwork experience, which will help you build skills and gain confidence in your new career. During boot camp, you will learn and practice checking vitals, drawing blood, administering injections, and more!
---
Tower Technician*
Ready to join the tower world and have your workstation in the sky? Work in the cell tower industry as a Tower Technician!
PCI's Tower Technician program is designed to provide students with a broad knowledge of telecommunications maintenance and modifications necessary for entry-level employment as a tower technician. The course includes training and certifications in OSHA-30, CPR, first aid, and tower technician.
Graduates are prepared for entry-level positions including, but not limited to, Cell Tower Technician, Communications Tower Technician, Tower Climber, Tower Technician, and Mapping Technician.
This course also includes resume writing, interviewing, and job search skills.
Course Objectives
Explain the basic skills and equipment needed to perform work in the wireless communications industry.
Identify the different types of towers in the industry and their structural components.
Explain various carrier standards.
Successfully obtain Telecommunications Tower Technician 1 (TTT-1) certification, including climber safety protocols, personal protective equipment use, hazard analysis, and rescue types, procedures, and equipment.
Identify various rope types and ratings used in the wireless industry and demonstrate the ability to inspect, maintain, and safely use those ropes in various environments and workloads.
Identify the different types of rigging equipment and discuss how to inspect and use it properly.
Organize a plan of action to properly rig and moving heavy objects safely and reliably, including load calculation.
Explain the history of various antenna system theories, components, and technologies.
Organize a plan of action to install various carrier-specific antennas and other equipment.
Demonstrate the ability to mount/dismount antennas and set azimuths.
Demonstrate the ability to correctly weatherproof cell tower equipment.
Generate closeout packages and reports.
Successfully obtain CPR and First Aid certification.
Successfully obtain OSHA-30 certification.
At the core of this intensive and challenging capstone course is an 80-hour boot camp in Kansas City, Missouri. This time provides a review of program learning objectives, the opportunity to learn and practice program competencies, and earn OHSA-30, CPR, and First Aid certifications. After the boot camp, students will take the National Wireless Safety Alliance Telecommunication Technician level 1 practical exam consisting of the following:
Demonstrating the ability to follow assembly instructions
Proper tool use
Climbing techniques
Signaling
Performing work at height weatherproofing
Tying knots
---
Wind Turbine Technician*
Join the alternative energy movement. Get the hands-on skills you need to be the best Wind Turbine Technician in the field!
Develop the Skills You Need to Become a Wind Turbine Technician
PCI's dynamic Wind Turbine program provides you with a broad knowledge of the wind energy industry to help you achieve Wind Turbine Technician Certification. This quality program is designed to quickly prepare you to meet the growing and powerful wind energy field's demands. You'll learn the skills you need to excel on the job as a Wind Turbine Technician, including how to repair, maintain, and troubleshoot wind turbine components. Your education with PCI may give you the edge you need to secure the successful career you want.
Wind Turbine Technician Program Highlights
Career Centered Courses PCI's Wind Turbine Technician Program includes classes that offer a blend of education, safety, and career training in a hands-on environment. Your classes are all focused on your degree, including topics such as general electronics, hydraulics, and safety.
Hands-on Experience at Boot Camp Students experience an exhilarating boot camp before graduation. During the boot camp, you will practice your skills on wind turbines and earn required certifications such as your Tower Climb, OSHA 10, and first aid/CPR. The time you spend in boot camp will build your confidence and ensure you have the proper amount of hands-on training.
Education That Works for Your Life The flexible class formats offer students a choice in their education. Flexible class scheduling minimizes your time commitment but allows maximum benefits to you and your future. You will receive a quality, hands-on education that fits your lifestyle while learning the skills that can help you excel in the wind industry.
---
Take Action Today
At PCI, your experience is what matters most! PCI strives to support your educational journey before, during, and after you graduate. When their students succeed, they succeed. That's the PCI difference!
Learn more about how PCI stands out among other career schools. Request additional information today!
---
Pinnacle Career Institute is accredited by the Accrediting Commission of Career Schools and Colleges (ACCSC). The Accrediting Commission of Career Schools and Colleges (ACCSC) is a recognized accrediting agency by the U.S. Department of Education.
Financial aid is available to those who qualify.
For consumer disclosure information please visit, https://www.pcitraining.edu/consumer-disclosure.
*This course includes a residential component in Kansas City, Missouri, for 10 consecutive days. Arrangements are provided for air travel to Kansas City, Missouri, lodging, program-related local transportation, and meals during the boot camp. These costs are included in program tuition. Discretionary incidental expenses are the responsibility of the student. Students should plan to be in Kansas City, Missouri for ten consecutive days; additional time may be required for travel.