New York Institute of Career Development
Online
Last Updated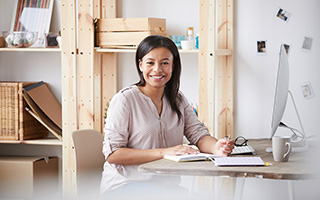 Start training for a career that makes you proud—at your own pace, from wherever you want.
The New York Institute of Career Development (NYICD) empowers busy people like you to prepare for a better future without sacrificing other aspects of their lives. You can access your course from an Internet-enabled computer, smartphone, or digital tablet. And you can get help from a personal mentor every step of the way.
In fact, all NYICD students receive the guidance and mentorship of professionals with real-world experience in the fields they teach. And career services are available to help you craft your resume, find job opportunities, and more. It's all aimed at simplifying your path toward becoming more independent in a new career.
So discover what a convenient, self-paced education could mean for some of your most important aspirations. Request additional information from NYICD right now!
---
Flexible Online Courses for Business, Healthcare & Paralegal Careers
Do you want to take the first step toward a new career? With online training from NYICD, you can learn valuable skills in a way that's truly flexible, interesting, and relevant. In addition to text lessons, your training will include lots of engaging videos. You can even take an exam for industry certification as part of your course.
Plus, with up to 18 months to complete your course, you can take your time. And within your first two weeks of enrolling, you can receive a full refund if you determine that the course isn't quite right for you. So there's no risk in trying any course from this student-friendly career school.
Administrative Assistant
Bookkeeping
Medical Billing & Coding
Medical Office Assistant
Paralegal
Payroll Administrator
Pharmacy Technician
Property Management
Sterile Processing
Tax Preparation
Veterinary Assistant
---
Take Charge of Your Ambitions
You deserve a straightforward path to new opportunities—a flexible education that you can begin at any time. So ask NYICD to get in touch with you right away!
---
Click here to view the NYICD cancellation policy.